Demolition Bin Rental
Check available dumpsters near you

Demolition Debris Removal
We provide efficient demolition dumpsters to keep your biggest jobs running smoothly. Whether you're removing a detached garage or tearing down a multi-story building, our team will arrange effective waste removal so you can focus on the real work.
We Commonly Work With:
Excavating crews.
Disaster relief teams.
Restoration companies.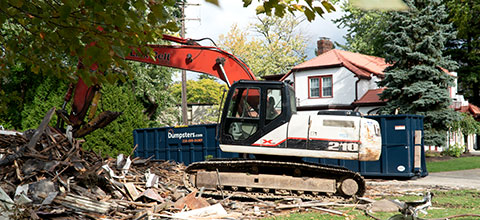 Need Containers for Multiple Jobs? Let Us Clear the Way.
Your dedicated account manager will become familiar with your unique needs to coordinate service across various locations to fit your project timelines nationwide.
Call 877-778-8440 to hear how we can save you time.
Why Work With Us?
Save Time
Never spend hours searching for a dumpster again. Leave it to us.
One Point of Contact
Your dedicated account manager will handle your waste removal requests locally, regionally or nationally.
Schedule in Advance
Once you have an account, simply call, email or text to set up demolition disposal.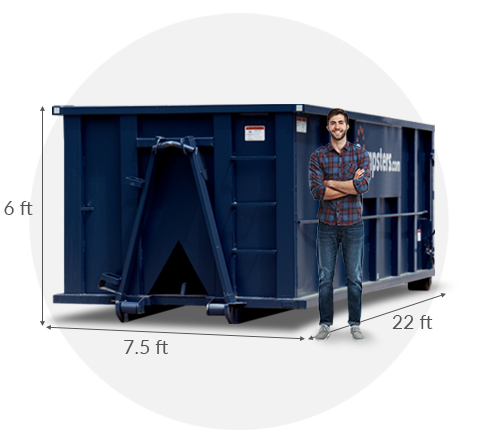 Our Most Popular Demolition Container Size
The 30 yard dumpster is one of our largest sizes available in most markets. It's the most popular bin for demo jobs with our customers because it can handle a high volume of debris.
Typical Weight Limit: 4-5 tons or 8,000 to 10,000 pounds
Average Cost: $360 to $809
Not sure if this is the right bin for you? Our range of roll off container sizes are built to handle any size project.
Find the Right Demo Bin for Your Project
Our professional team will guide you to the most efficient disposal option for your demolition debris. To start, we'll run a thorough analysis to identify your particular needs and understand the size and scope of your project. From there, we'll customize an agreement that outlines the number of containers you need and your weight allowance.
Pro-Tip: We offer containers built specifically for certain demo debris types like concrete to keep you from going over the weight limit. Use our calculator to estimate the weight of your material.
Concrete Weight Calculator
Estimated weight:
Schedule Demolition Disposal Near You
We Can Handle Your Demo Needs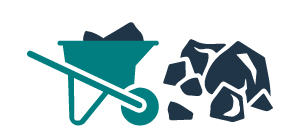 Heavy Debris
From structural leveling to foundation removal, our demolition dumpsters can handle even the heaviest materials.
Asphalt
Brick & Block
Dirt
Construction Materials
Whether you're tossing drywall and siding or wreckage from an entire building, our containers can haul the debris.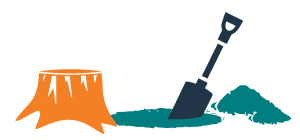 Landscaping Waste
Moving some major ground? Get rid of soil, overgrown shrubs and more with our yard waste removal service.
Local rules and restrictions may apply.
What Our Customers Say
The fact that we have great communication with the staff really helps eliminate any mistakes and therefore delays. Also the "live load" service they offer us is amazing, very time efficient and has made a powerful impact on our customer service.
Dumpsters.com has helped us stand out from our competition by providing excellent service which helps us finish our jobs safely, fast and efficiently with no surprises.
George Kafantaris, Owner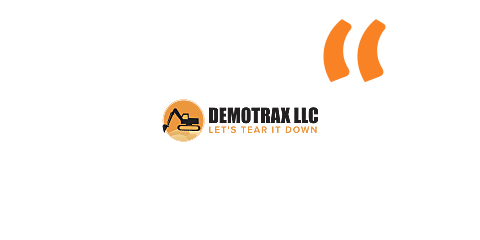 Helpful Tips to Stay Within Budget
Our upfront rates cover your rental period, disposal costs and all of the basic charges associated with your demolition trash container. We'll review all the details of your agreement over the phone and send it to you via email with your invoice to help you avoid additional fees.
Let Us Know What You're Tossing
If the building was constructed before 1978, there is a chance the debris could contain lead paint or asbestos. If you're working with hazardous materials, our team will help you arrange for environmentally safe disposal.
Demolition Waste FAQs
How do you remove demolition debris?
Renting a dumpster is the easiest way to manage construction and demolition debris. Professionals use compact excavators and skid-steer loaders to load the container. You can take multiple truck loads to the dump yourself, but this can be a timely process and you will often be charged a disposal fee per visit.
How many dumpsters will I need to demo a house?
Depending on the size of your house and the weight of materials, you will most likely need multiple dumpsters to dispose of home demolition debris. Call and talk to our team about the specifics of your project so that we can recommend the best container size and quantity for your house demolition.
What is demolition waste?
Construction and demolition debris (C&D) materials include any debris like drywall, plaster and wood that results from the removal, destruction or rehabilitation of man-made structures like buildings, roads and bridges. C&D does not include household waste like furniture or appliances.
How do you calculate demolition debris?
In order to find the square footage of your demolition debris, multiply the length and width of the debris. Then, multiply this number by the width of the material. Keep in mind that different materials may have different weights. Consider using our weight calculators to help you estimate the weight of your waste. When you call, our team will help suggest which dumpster will best hold your debris.
More Resources for Demolition Jobs
Looking for tips to handle a specific job? From demolition disposal tips to managing waste on your job site, we have you covered.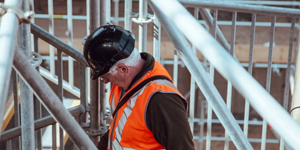 On the Job Site: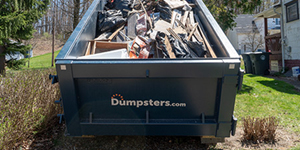 To Plan Your Project: