How to Maximize LEED Waste Diversion Plans
Bidding on a green project? Learn how we can help you obtain high waste diversion rates and win more work.
Divert More Material Streams With a Knowledgeable Dumpster Partner
In 2019, the U.S. Green Building Council announced that it had surpassed 100,000 registered and certified LEED commercial projects, and in 2020, the top 10 states for LEED totaled 1,171 projects. These numbers point to waste diversion efforts continuing to be an important factor for companies hiring general contractors.
As a result, we have worked with many project owners pushing to divert as many materials as possible from the landfill. Over the years, our customers have bid on projects for large retailers and e-commerce corporations; we not only help them divert waste, but we also provide the necessary documentation that project owners are requiring so they can continue to win more jobs.
Waste Diversion FAQs
What is a good waste diversion rate?
Our customers typically aim for a minimum diversion rate of 70%, with an increasing desire to reach a top-tier goal of 90%.
How is a waste diversion rate calculated?
The disposal facility weighs the dumpsters and records the tonnage of each material. The weight of each material is calculated in relation to the total load to determine a percentage for each debris type. The percentage of materials sent to a recycling facility as opposed to a landfill is the diversion rate.
What are the benefits of maximizing waste diversion?
When you prove that you're able to effectively divert most jobsite waste over the course of a project, you're likely to win more jobs from major corporations in the future. Maximizing waste diversion has become a mainstream prerequisite that project owners look for when choosing a general contractor to lead their new building initiatives.
The Emerging Trend: Big-Name Brands Require Higher Diversion Rates
Large retailers and other project owners hiring general contractors for jobs are insist that a minimum of 70% of jobsite materials be diverted from the landfill. With a growing focus on sustainability in the construction industry – especially with an uptick in project owners seeking LEED certification – this has become the new norm.
The Problem: Generating an Attainable Waste Disposal Report
As a general contractor bidding on these jobs with high waste diversion goals, you'll be asked if you can provide a waste disposal report to prove that you're keeping up with these sustainability practices. This means you'll be tasked with finding haulers in the area that can reliably divert several material streams and provide the corresponding documentation.
If you're not familiar with the haulers, recycling companies and landfills in the area where the project is scheduled, this requires time and energy – that you may not have – to research reputable companies. Or maybe you've dipped your toe into the world of waste diversion, but you've never put together a plan that meets the higher diversion thresholds of 90% or more that many larger companies are now aiming for.
Not to worry – our team will work with you directly and walk through the diversion goals for the project, likely outlined by the company that hired you, to ensure you meet reporting needs and continue to earn work from high-profile project owners.
Our Solution: Using Our Partnerships to Benefit Your Construction Waste Management Plan
We maintain partnerships with vetted haulers around the country to make sure our customers get the cans they need to divert the material streams outlined by their project owners. With our connections, we can meet your waste diversion needs in over 400 cities nationwide.
Access Our Nationwide Network of Trusted Haulers
We increase your dumpster supply and waste removal options.
When a project manager has a new job coming down the line, it's typical for him or her to get on-site and make multiple calls to find a reliable construction debris hauler that will take recyclable materials. Our account management model is built to take these time-consuming logistics off your plate. We're able to leverage our ongoing relationships to provide you with the resources you need to streamline the process. It's a one-phone-call approach as opposed to searching online and taking a chance on a hauler you've never worked with.
One of our account executives, Robert Di Pasquale, explains this further.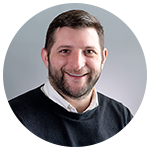 Robert DiPisquale, Account Executive | Dumpsters.com
"Over the years, we have built a vast national network of disposal partners throughout the country. These partnerships put us in a unique position to leverage our capabilities and maximize disposal options for our customers."
  
Why a Nationwide Hauler Network Is More Convenient
With us, you can:
Divert more waste: We pull our resources together to deliver the right number of containers to divert as many material streams as you need.
Coordinate waste removal and diversion nationwide: We'll take care of all your trash – even non-recyclable materials – for your entire project and all your jobs across the country.*
Add bins at any time: We have the ability to get what you need fast so you can add material streams and increase your diversion rate at any point during the project.
*Waste diversion capabilities can vary by market and are subject to market availability.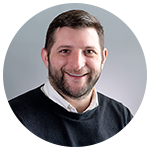 Robert DiPisquale, Account Executive | Dumpsters.com
"One of the things we pride ourselves on is our ample availability. You want someone that has the market density and the accessibility to resources on the ground for each of your streams as needed."
  
Maintain a Single Point of Contact Throughout Your Project
We do all of the waste removal research and setup for you.
When you create an account with us, we talk through your goals for the project and give you a direct line to reach so you can keep in touch over the course of the job. Your account team will continue to work with you directly, and you can call, text or email when you need to add dumpsters or schedule swap-outs or pickups.
Meet Your Waste Diversion Goals
We have the resources to create as many material streams as you need.
We can help you divert a range of material types. Here are some of the most common items we help our customers recycle.
Receive Consistent Waste Disposal Reports
We'll efficiently manage all of the reporting so you can prove you're meeting the project's waste diversion goals.
Once we collect your materials and send them to the appropriate facility, we'll generate a waste diversion report so you can prove to the project owner that you're meeting the requirements outlined in your contract. This way, you don't have to waste time figuring out where to take your debris for recycling and who to get numbers from.
Each of our hauling partners uses federally regulated landfills or disposal sites, which means verification of the quantity and load type is included with every dumpster. Every time we haul your debris to the appropriate facility, we'll provide you with up-to-date LEED documentation you can share with the project owner. Plus, we make sure to get a clear understanding of how the data should be formatted prior to the start of the project, so it's familiar to you when you see it.
The example below shows what percentage of each material was in a customer's load from a particular pull date within the project.
Our Proven, Streamlined Process: See How It All Fits Together
The Scenario
You're working with a large, household brand retailer to build a new store location. They're requiring that you divert 80% of the jobsite waste and you need three waste streams – wood, metal and concrete. You're having a hard time finding a hauler that can help you with all of your recycling goals and give you the documentation the project owner is requiring for the project.
The Proposal
When you begin a partnership with us, we'll ask for your minimum diversion goal. We'll put together a proposal that uses every available recycling option in the city where your project is located in an effort to achieve a result closer to a top-tier 90% goal.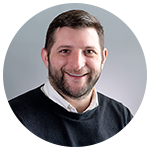 Robert DiPisquale, Account Executive | Dumpsters.com
"90% is an ambitious number for any project, but when you are able to utilize all of the available resources in an area and provide additional waste stream options that no one company is set up to handle, those numbers become more achievable."
  
Recycling capabilities vary by county, so the location of the project and the facilities in that area play a large role in what's possible to divert.
Set Up Your Jobsite
There are two approaches you can take on-site, depending on the local processing facilities available:
| Site-Separated | /////Commingled |
| --- | --- |
| Different containers are placed around the site and labeled for the specific debris type. | All debris types can be mixed together and are separated/reported on at the offsite facility. |
| Materials must be kept separate. | Fewer containers on-site. |
| Debris is taken to applicable processing facilities for disposal and reported on. | Smoother workflow on the ground. |
When you set up your account with us, we'll determine the appropriate option for your location and job needs.
Monthly Reporting
We provide monthly reports to bring real-time transparency to the project's progress. This helps you stay on top of your goals and make changes when necessary.
The Results: Meet Your Customers' Waste Diversion Goals and Win Future Jobs
With our help and resources, you'll reach your minimum diversion rate, with the opportunity to go beyond what's outlined in your contract with the project owner. We have experience working with teams who divert up to 90% of their construction and demolition waste, and we'll do our best to help you reach this top-tier threshold, pending the recycling capabilities near your jobsite. Then, you can leverage your excellence in waste diversion to win future sustainability projects seeking to obtain LEED certification. With our dumpster service and reporting, you can separate yourself from the crowd and increase your chances of gaining high-profile jobs with major brands.
Let Us Help You Create a Waste Diversion Plan to Meet LEED Requirements
Long-term relationship building is important to us. We take the time to understand the contractor's vision and waste diversion goals to help them achieve those metrics on every project site.
Another Dumpsters.com account executive, Joe Nickels, offers more information.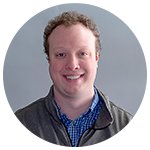 Joe Nickels, Account Executive | Dumpsters.com
"Rather than having to research what's available in a local market every time you start work in a new city, we're a reliable partner you can turn to every single time. General contractors can reach out to us and know that they're working with a company that is knowledgeable and who has proved that we can do what they're asking."
  
Your success is our success, so we're constantly refining the process, customizing waste diversion plans and coordinating with the team on-site to make it happen.
Interested in our construction waste solutions? Check out our contractor services to see how we can help your business.
What Do You Think?
Have thoughts on waste diversion or LEED? We're listening. Head over to Twitter, LinkedIn or Facebook, and use #dumpstersblog to join the conversation.
Need a Dumpster for Your Next Project?