Clearing the Way for What's Next

How We Provide a Better Experience
At Dumpsters.com, we get rid of waste so you can start new things. We rely on strong relationships, smart processes and helpful technology to give everyone a stress-free waste removal experience.
Creating Solutions for Our Customers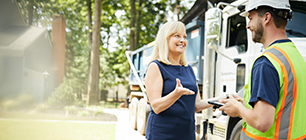 Homeowners
Our experts help you choose the right size, then take detailed delivery instructions so you don't need to be on-site for delivery. Just fill it up and tell us when you're done.
Residential Dumpster Rentals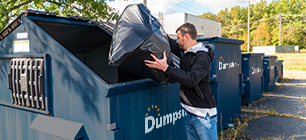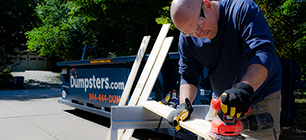 Contractors
With a trusted network of reliable hauler partners, our dedicated team will plan seamless deliveries, swap-outs and pickups for a single work site or job-to-job.
Waste Solutions for Contractors
What Our Customers Think
Bart is a stud
Bart is a stud! Give him a raise.
by Perla Alvarado
March 14
Marie was super efficient !!
Marie was super efficient !!! She as fast explained everything and for me a dumpster for the same day . I needed one stat she wa able to accommodate my needs . I have the best rep!!! Thanks Marie
Dumpster Services You can Count On
Dumpster.com provided exceptional service, from the minute I contact them online to the final email after pickup was complete. I would higher recommend Dumpster.com, professional and reliable service.
Working Together as a Team
Your hassle-free service starts with our team of experts. We know the ins and outs of the trash industry and collaborate to serve our customers with every project using our combined expertise.
Want to know more about us? Meet the team behind the dumpsters.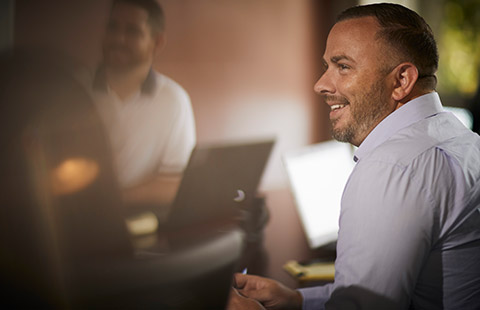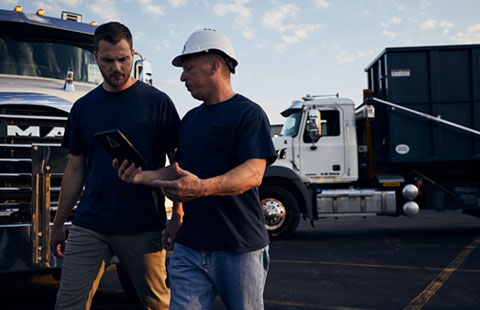 Building Lasting Relationships
Our excellent service depends on close partnerships with providers across the country, so we invest in the success of each one. We take the time to understand the unique aspects of our partners, introduce new processes and improve based on feedback. Once we discover what works, we share our learnings, data and results with all of our partners to help them improve their businesses. We strive to create relationships built on trust so we can grow together.
Interested in working with us? See our strategic partner program.
Supporting Our Communities
 
We proudly offer dumpster donations to organizations coordinating charitable events or environmental cleanups.
 
In addition to in-kind dumpster donations, we also financially support nonprofits working to clean up their communities.
We Educate
We help you navigate the waste industry using an informative process start-to-finish. Our seamless approach helps us set up the best trash removal solution for your unique needs, and we offer tools to ensure you understand the dumpster rental process.
Check out some of our helpful resources: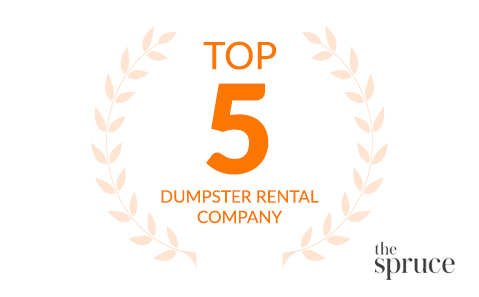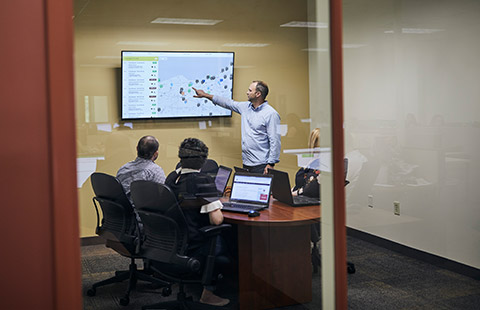 We Innovate
We embrace the latest technology to make renting a dumpster easier than ever before. We've developed cutting-edge mapping and scheduling software to track our inventory, keep you informed and ensure you get your dumpster when and where you need it. Plus, we utilize efficient tools like texting and email to communicate important information about the status of your order. For your convenience, you can even request a quote or schedule a pickup online with the click of a button.
Money: Best Junk Removal Companies (Best for Dumpster Rental)
Forbes: Best Dumpster Rental Companies
Treehugger: Best Dumpster Rentals (Best for Event Waste)
The Spruce: Best Dumpster Rental Companies (Most Informative Process)
BobVila.com: The Best Dumpster Rental Companies (Most Transparency)
Waste Advantage Magazine: Teaming Up With a Strategic Partner to Increase Revenue
Waste Today Magazine: Dumpsters.com supports preservation of two historic Cleveland homes