How to Save Money on Construction Projects
Check out these cost-saving ideas for every phase of a construction job.
How to Reduce Construction Costs
In the construction industry, the need to save money is more important than ever.
CBRE said that total construction spending in the U.S. has gone up by 16% since January 2020. Staffing shortages are also affecting bottom lines, and material handling costs have skyrocketed. Zippia reported only 31% of construction projects finished within 10% of their original budgets. That's why it's important to plan ahead, streamline work and address issues on time.
We've compiled some practical tips to help you save money during the six phases of a construction project. Here's what contractors can do to reduce costs and improve jobsite efficiencies, with expert input from Sean Chapman from Tools'n'Goods.
What Are the 6 Phases of a Construction Project?
The six phases of a construction job are:
Planning and Development: Contractors define where and when a project takes place and who will be involved.
Design and Engineering: Architects and contractors work with one another to evaluate jobsites and create detailed blueprints for each project.
Preconstruction: When contractors apply for permits and conduct inspections to ensure conditions are safe for construction.
Procurement: Project managers, purchasing agents, coordinators and/or superintendents order materials and equipment, hire personnel and review contracts.
Construction: The phase most associated with physically building a structure.
Post-Construction: The final process involves jobsite cleanup, equipment returns and the stoppage of labor.
Cut Construction Costs With These Helpful Tips
Involve Project Managers in the Planning Process
Project managers should be a part of every phase of a construction project, but involvement in the planning and development phase is particularly critical. Mistakes made in planning affect all other stages. Including project managers in the planning process reduces the amount of oversight. Their in-depth knowledge of each job can help navigate potential project delays early and unexpected costs later on.
Get Accurate Estimates
Decisions made during the planning and development phase should always be made with future steps in mind. Getting accurate estimates, placing informed bids and conducting thorough research help contractors save money in construction. Companies generally make mistakes when they don't streamline this part of the construction process. Estimates can be automated with software like Stack, ProEst and Clear Estimates, but should be double-checked for specific project needs.

Spend What You Need
The design and engineering phase of construction usually comprises about 10% of a total project's cost. This may seem like a small percentage when you're talking about six total phases, but any amount of unnecessary spending — such as hiring too many personnel or over-ordering materials — adds up. A lot can be lost by pushing that 10% to 15%, 20% or even 30% of your budget.
Review hiring practices to ensure you're bringing on the people you need and with your budget in mind. Using estimation software during the design phase also helps contractors lower expenses. Your designs should be specific and accurate. Remember: these are the plans you're going to follow for the rest of the process. Mistakes here mean costs later on.
Schedule Each Phase Explicitly
Having exact details allows everyone involved to follow a coordinated schedule with clear expectations. This reduces the chance of error and helps avoid ongoing delays and fees.
Work with your architects, purchasing operations managers and foremen to design and outline exact dates, times and locations. Know which lumber and concrete companies you're working with. Have backups. Run through the processes, run through them again — and then run through them again. The point here is to anticipate, not react. Scheduling project phases using automated software like Procore eliminates potential miscommunications and connects owners, contractors and suppliers directly.

Assemble the Right Teams
Recruiting and training costs are expensive. According to the Society for Human Resource Management, it costs roughly 6 to 9 months of an employee's salary to replace them. That's why it's important to hire the right people from the beginning. Take time to evaluate which types of team members are needed, how many team members you need and how long you think you'll need them before accepting the first bid or application. Of course, delays can occur, but planning ahead can help you avoid excessive stoppages of labor, which result in additional costs.
Apply for the Right Permits
Obtaining the necessary permits for a construction project is one of the most important steps in the preconstruction phase. Without the right permits, cities, neighborhoods, businesses and even private citizens can hold you and/or your construction teams wholly accountable for any legal (i.e., zoning or safety) issues that arise.
Check with your local municipalities and neighborhood boards and/or committees to make sure everything is signed and all parties understand clear expectations. Work done without permits results in fines — and potentially, the loss of your company's reputation.

Review Contracts and Invoices for Correct Pricing
Gathering equipment and materials is a large effort. It takes coordination and flexibility to make sure everything goes according to plan. It also takes careful review. Go over invoices and contracts as services are billed to make sure what you agreed to pay is what you're actually paying. It sounds simple, but vendors sometimes insert vague language into invoices for things like "associated repairs," which can amount to thousands of dollars with no additional explanations or information.
Order Long-Lead-Delivery Items Early
Some materials and equipment take longer than others to ship and deliver. Examples of long-lead items include lifts, escalators, concrete and steel frames, transformers, boilers, cranes and piling rigs. Regardless of the type of equipment or material, pay attention to the lead times for your supplies. Waiting to order at the last minute can result in unexpected delays and lead to work stoppages, which ultimately costs the project extra labor and precious time.
Avoid Change Orders
Focus on the bottom line during the procurement phase. Many contractors only choose from the lowest-priced options, but this can often result in poor-quality goods and unreliable service.
Instead, shop around to find the correct materials from the right supplier at the right price. Reliability, durability, storage and transportation of the materials should be factored into the final decision. The inability to include all of these factors could result in change orders, which often require eating the cost of the initial materials and losing valuable construction time.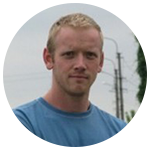 Sean Chapman, Founder | Tools'n'Goods
"Shopping for materials at the nearest store may seem comfortable, but it will most probably cost you significantly more than if you order materials online from wholesale dealers."
  
Keep Lines of Communication Open
The general construction phase is important because of its finality. Errors occur, but the pace at which these issues are resolved often dictates how much money — if any — you lose. Consider everyone involved in this phase to keep construction expenses down. Maintain consistent dialogue with crews, stakeholders, administrators and suppliers to stay on task and maximize efficiency. Communication should be clear and concise. If necessary, submittals like change orders and RFIs should be sent as soon as possible to avoid costly construction delays.
Manage Sites Efficiently
Some delays are inevitable. Projects get behind; items are overlooked — it happens. That's why vigilant project oversight is an important construction cost reduction strategy. While there is no surefire way to stop delays, there are many manageable ways to navigate them. Create backup plans for things like construction waste disposal and recycling — such as partnering with a waste provider who has a national network of haulers or offers waste diversion reporting — and implement them as potential delays or contract issues come up.
Get Reliable Dumpster Service
Monitor Startup/Break-in Periods
Errors caught during the start-up/break-in periods require specific and inconvenient solutions, from minor adjustments to complete rebuilds. To reduce costs during the post-construction phase, pay close attention to any areas of concern laid out during the planning, design and preconstruction phases.
Double-check these solutions and make sure they're working before they grow into larger problems. The need for extra labor and machinery, for example, will cost unwanted dollars, lower your reputation and could even result in a loss of future projects.
Clean Jobsites on Time
General cleanup, strict or demanding material diversion specifications and demobilization of labor all factor into the cost of a construction project. Most jobs have timelines for the cleanup process, but unexpected events — such as equipment damage, dumpster service delays or staffing issues — can alter these plans and rack up additional costs.
Setting jobsite cleanup standards is an important undertaking during the post-construction phase. Employees should understand deadlines, adhere to safety protocols and return all equipment with care.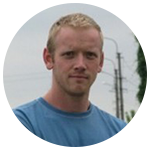 Sean Chapman, Founder | Tools'n'Goods
"Establish a set of rules for workers to help them avoid doing damage to equipment. One of the most important rules is to prohibit your workers from taking any expensive equipment anywhere off-site."
  
If possible, choose a waste management provider with a dedicated point of contact able to proactively avoid dumpster delays, provide up-to-date information on pickups and find alternatives when needed. Finding a dumpster partner with access to a nationwide waste partner network can also be ideal because if any issues happen, they can be solved quickly by arranging another option for your jobsite.
Bringing It All Together
The different phases of construction often overlap. That's why being proactive is so important on the job. The high-risk factors for each decision only allow for narrow margins of error, which makes careful planning even more crucial. If done properly, planning for setbacks and addressing issues promptly are great construction cost-saving ideas, regardless of the phase.
Now that we've gone through 13 ways to cut construction costs, find other useful tips for your jobsite below.
Sean Chapman
Sean is a professional carpenter from Eugene, OR, with over 10 years of experience. He specializes in home improvement, woodworking and remodeling. He's also a self-taught web designer and founder of his own Tools'n'Goods tool and machinery review blog, where he's also an editor-in-chief. Sean's blog was featured in The Spruce, Family Handyman and Real Homes.
Other Sources
CRBE. Construction Activity: ChapterTwo. (2022). Retrieved from CBRE.com
Devlin, Harry. Project Management and the Planning Process. (September 1973). Retrieved from PMI.org
Fox, Ashley. Save Time and Money in Pre-construction Phase Amid Covid-19 Slowdown. (August 6, 2020). Retrieved from Bizjournals.com
Kolmar, Chris. 25 Essential US Construction Statistics [2022]: Data, Trends and More. (September 26, 2022). Retrieved from Zippia.com
Leonard, Kimberlee, & Main, Kelly. Best Construction Estimating Software. (August 21, 2022). Retrieved from Forbes.com
Perry, Devin. 8 Strategies for Reducing Construction Costs. (2022). Retrieved from National Association of Home Builders
Western Michigan University. Post-Construction Phase. (2022). Retrieved from Wmich.edu
What Do You Think?
Have thoughts on cutting construction costs? We're listening. Head over to Twitter, Facebook or LinkedIn,
and use #dumpstersblog to join the conversation.
Need a Dumpster for Your Construction Project?