How to Improve Safety at a Construction Jobsite
Find the resources you need to keep your jobsites safe and employees healthy.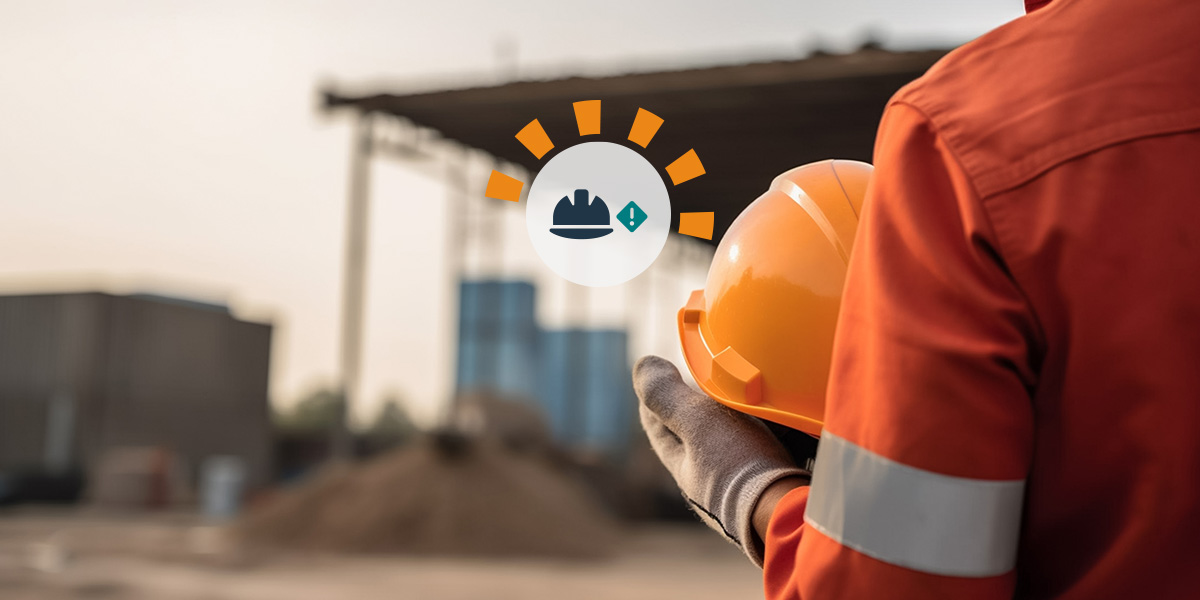 A Comprehensive Look at Construction Site Safety
The demands of construction go far beyond equipment. In 2020, the Bureau of Labor Statistics said more than 20,000 nonfatal injuries and illnesses due to falls, trips, and slips occurred, with over 300 fatalities happening in construction alone. That same year, construction worker fatalities made up almost 22% of deaths among all occupations in the United States.
In an effort to better help contractors and site foremen protect their workers from injury and illness, we spoke with our own Enterprise Sales Manager, Kurt Stefanov, to create a list of tips promoting safety in construction with everything from portable sanitation guidelines and fire marshall codes to dumpster placement and PPE. We also spoke with industry experts Will Copp, owner of Knox Concrete Contractors, Niki O'Brien, operations manager of Custom Exteriors, and John Ward, co-owner of Austin Iron Fences, to make sure this guide has everything you need to know about jobsite safety.
What Are the Most Common Jobsite Safety Risks?
Types of Accidents
Falls
Electrocution
Falling objects
Caught-in/between
OSHA's Top Concerns
Ladders
Electrical
Scaffolding
Excavations
Construction
Fall protection
Head protection
Hazard communication
8 Construction Site Safety Tips
The success of your projects begins and ends with the health and safety of your workers. They're the backbone of your operations, and they often determine if a project will be completed on time or under budget. Our construction safety tips give you the tools you need to keep your jobsites safe and your projects moving.

1. Create and Post a Safety Plan
Creating a construction safety plan is a benefit for all, but only if everyone can see it. Spend some time writing and developing a concise plan that your workers have access to anytime a question comes up. The document should detail methods of identifying, addressing and navigating potential hazards — including falls, slips, trips and other common accidents on the job.
Have your workers sign off on the document once every construction phase has been properly scoped to ensure clear communication of the rules and promote accountability. Regular training reinforces expectations and could make a difference in terms of well-being down the line. Don't be afraid to revisit topics, though. The more exposure workers have to safety guidelines, the more they'll be prepared.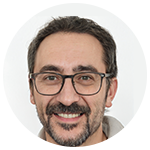 Will Copp, Owner | Knox Concrete Contractors
"It's not just about compliance with regulations or avoiding fines. It's about fostering a culture of safety within the workplace. This involves educating all personnel on potential hazards and equipping them with the necessary tools to identify and mitigate risks."
  
2. Keep Walkways & Access Points Clear
Practice good housekeeping techniques to keep jobsites clear of debris that could potentially create hazards. Designate a time each day to maintain clean and organized work spaces to minimize the occurrence of slips, trips, falls and spills.
Provide an accessible checklist to guide your workers through opening and closing procedures each day. This includes getting rid of old pallets, properly disposing of sharp or dangerous materials and paying attention to the forecast for weather-related risks. Have the workers sign off on the checklists to further ensure jobsite safety rules are being followed and to hold your team accountable.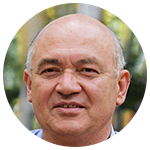 John Ward, Co-Owner | Austin Iron Fence
"All workers must take their responsibility seriously when it comes to ensuring safe work practices are adhered to at all times."
  

3. Schedule Portable Sanitation Services
Portable sanitation services are some of the best ways to maintain healthy workers and safe jobsites. They also keep you in compliance with Occupational Safety and Health Administration (OSHA) standards.
However, finding a provider with enough portable restrooms for a big construction site can be challenging. OSHA requires at least one toilet for every 50 workers on jobsites with more than 200 people. Having a single portable sanitation services provider cuts down on the amount of time contacting vendors and gives hours back to your bottom line.
In addition to ADA-compliant and standard portable toilets, it's important to think about hygiene. Hand-washing stations are just as necessary to stop the potential spread of germs. Recent labor shortages have made it hard to keep projects moving. Losing workers to illness means more obstacles to overcome.
With a nationwide partner, you'll have access to all the jobsite essentials you need. We service our portable toilets and hand-washing stations on schedule and offer add-ons like extra toilet paper and containment pans to help keep both crews and work areas tidy.

4. Block Access to Restricted Areas
In an age of high security, construction sites are no exception. Criminal trespassers and unauthorized personnel can walk onto jobsites and threaten the safety of everyone. Attractive nuisances — like mud hills or heavy equipment kids might want to play on — pull unwanted visitors into unprotected construction sites on a regular basis.
Surveillance Equipment:
Set up cameras and lights to keep a watchful eye on your jobsites before, during and after hours. Cameras offer legal protection — and evidence — in case of burglaries and injuries.
Restricted Area Signs:
Post signs indicating special clearance to access different areas. This also helps legally protect your construction jobs against theft, personal injury and damage to property.
Protective Fencing:
Enclose your projects with metal, chain-link fencing. This type of fencing reinforces the idea of restricted areas and creates a physical barrier to keep out unauthorized guests.
Properly Store Equipment:
Secure your equipment after every shift to guard against theft and vandalism. Properly storing tools and machinery also reduces the likelihood of physical harm.

Keep In Mind
Jobs on military sites may require workers to gain special clearances prior to construction.
5. Follow Fire Marshall Codes
Jobsites must adhere to and strictly follow National Fire Protection Agency (NFPA) guidelines. The most commonly cited guideline is the NFPA 101 Life Safety Code, which provides information for the safe design, construction, operation and maintenance of buildings.
Research local, state and federal fire codes while scoping your construction projects. Include designers, architects, foremen and contractors in jobsite safety discussions. Failure to pass inspections or meet standards could result in a delay in projects or sites being completely shut down.

6. Provide Proper PPE
OSHA requires employers to pay for and provide Personal Protective Equipment (PPE) to comply with federal standards. Some of the most common forms of PPE include:
Gloves
Goggles
Hard hats
Protective footwear
Fall protective equipment
Chemical protective equipment
Be proactive with PPE. Wear and tear occurs in the field and should always be accounted for. Regular testing and equipment inspections safeguard workers from faulty tools and materials. Training and refresher courses on how to use the equipment should also be readily provided. When it comes to keeping your construction site safe, having the appropriate PPE accessible and serviceable at all times can not only help keep projects moving, it can save workers from injury and illness — or worse.

7. Track Weather Changes
Contractors and foremen should track the weather. Natural disasters like hurricanes, snow storms and wildfires can disrupt workflow and put employees at risk. Weather can also create obstructions on walkways and close off access points, so be sure to create a jobsite safety plan in case of severe conditions like hurricanes. Preparing for weather can save expensive equipment as well as protect workers from harm.
Follow the weather forecasts as projects move through their different phases. Most phones have apps that track weather, along with websites like Weather.com, that provide up-to-the-minute weather predictions and close monitoring of serious or potentially disruptive conditions.
Niki O'Brien, Operations Manager | Custom Exteriors
"Before the job begins, we determine road, path, and facility closures if necessary. We work very hard to schedule these in advance to cause as little disruption as possible."
  
8. Work With a Reliable Dumpster Partner
A critical element of health and safety on a jobsite is how you handle construction debris disposal. From hazardous materials like lead paint or mercury to simple piles of wood pallets, jobsite waste can block access points or create dangerous conditions for workers. Because of this, it's important to work with a strategic dumpster partner that can cater to the demands of your project.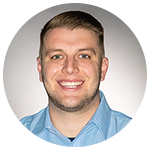 Kurt Stefanov, Enterprise Sales Manager | Dumpsters.com
"We help by providing enough dumpsters and enough empty-and-returns to keep the site as clean as possible."
  
With expertise and a nationwide inventory, our dedicated account managers can create your very own custom waste removal plan. We place dumpsters on your construction site strategically to minimize hazardous obstacles and increase productivity. Even during bad weather, your single point of contact will check in consistently to make sure your pickups, deliveries and swaps are happening on schedule, so you can clear the way for what's next.
Get Dumpsters for Your Jobsite
How do you keep a construction site safe?
What are the six types of workplace hazards?
The six types of workplace hazards include:
1.) Safety hazards — The most common type of workplace hazard. Examples include spills, falls, confined spaces, electrical risks and machinery with moveable parts.
2.) Biological hazards — Associated with working with animals, people or infectious materials. These kinds of hazards are generally found in hospitals, nursing homes, colleges and daycare facilities.
3.) Physical hazards — Defined as outside forces or elements that could harm the body. Radiation, sun exposure, extremely hot or cold temperatures and noise pollution are just a few examples.
4.) Ergonomic hazards — Related to the physical strain work puts on the body. These hazards involve frequent and heavy lifting, repetitive motions and being in positions that limit healthy posture.
5.) Chemical hazards — Present during the preparation or application of chemicals in a work setting. Use caution when working with liquids, vapors, gasses, pesticides and flammable materials.
6.) Work Organization hazards — These cause stress or mental strain. Most of these take the form of workload demands, respect, harassment, violence or control over processes.
What is the greatest hazard on a construction site?
Working at elevated heights is the greatest hazard on a construction site. Roughly 300 to 400 fatalities happen each year due to falls on jobsites.
How many employees do you need to be covered by OSHA?
You need at least 10 employees to be covered by the Occupational Safety and Health Administration.
How do I create a workplace safety program?
To create a workplace safety program:
Identify areas of concern in your daily operations.
Weigh the risks involved in each area of concern.
Rank your concerns in order of importance to your business.
Create examples of situations and their most desired outcome.
Establish a protocol around these desired outcomes.
Train workers on proper protocol.
Reinforce protocol in the workplace.
OSHA provides a downloadable checklist for creating a workable safety plan.
PPE, or Personal Protective Equipment, is necessary whenever the demands of a job require more protection than what the worker can realistically provide for themselves.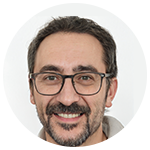 Will Copp
Will Copp is the owner of the Knoxville-area Knox Concrete Contractors. Will has over 20 years of experience in the concrete industry. Other areas of expertise include helping individuals in leadership, green energy, real estate, home remodeling, construction works and project management.
 
Niki O'Brien
Niki O'Brien is the operations manager at Custom Exteriors, an exterior remodeling company based outside of Denver that specializes in roofing, windows, siding and exterior painting. Niki started in construction as an electrician, but has been in the roofing industry since 2014.
 
Kurt Stefanov
Kurt Stefanov is an account executive for Dumpsters.com, based out of Cleveland, OH. Kurt provides best-in-class service to make sure his clients' waste needs are met.
 
John Ward
John Ward is the co-owner of Austin Iron Fences. The construction company is based in Austin, and helps secure homes and businesses with the latest technology in gates and fences.
 
Bureau of Labor Statistics. A look at workplace deaths, injuries, and illnesses on Workers' Memorial Day. (2022, April 28). Retrieved from BLS.gov
Helmick & Petosa. Workplace Injuries and Job Requirements for Construction Laborers. (2022, November). Retrieved from BLS.gov
Obando, Sebastian. Canadian wildfires prompt Northeast contractors to send workers home. (2023, June 8). Retrieved from Construction Dive
OHSA. Jobsite Safety Hazard Circle Chart. (2018, November). Retrieved from OHSA.gov
What Do You Think?
Have thoughts on jobsite health and safety? We're listening. Head over to Twitter, LinkedIn or Facebook,
and use #dumpstersblog to join the conversation.
Rent Dumpsters to Keep Your Jobsites Safe