Retail Store Remodeling Tips to Attract More Customers
From the "power wall" to your flooring choices, here are the top considerations for redesigning your store.
8 Shop Renovation Ideas to Impress Your Shoppers
While it's true people love to shop online, that doesn't mean brick-and-mortar stores are out-of-style. In fact, the National Retail Federation announced that over 8,100 new stores opened in 2021 — more than double the 3,950 closures — meaning it's as important as ever to make a good impression.
Does your retail shop need a facelift? Are you opening a new store? We spoke to Lyn Falk, President & Founder of Retailworks Inc., to collect professional retail store remodeling ideas so you can put your best foot forward.
Retail Store Renovation FAQs
What does the average retail store renovation cost?
The cost per square foot for a retail remodel is around $200. From purchasing materials to hiring skilled laborers, the price of remodeling a store adds up quickly.
Why do stores renovate?
Stores renovate for two main reasons: to better use the space available and to give their customers a better shopping experience.
How can I make my store look better?
The key to any store looking better is knowing your customer base. You'll want to make updates that showcase why your customers enjoy being in your store.
Generally, it's all about having a clean presentation, starting with your entryway. Make sure the store looks organized, cleaned and ready for business.
How to Remodel and Modernize Your Retail Space
1. Pay Special Attention to Your Entrance
The threshold area, also known as the "decompression zone," is the first five to fifteen feet of space customers see when walking into your store. This area transitions shoppers from the chaos of the outside world, allowing them to focus on the shopping experience.
When they step into this space, a consumer makes critical judgments about your brand based on your lighting, fixtures and color schemes. It's important to make a great first impression, so make sure to draw their eyes to a focal point — like a styled mannequin or an organized display.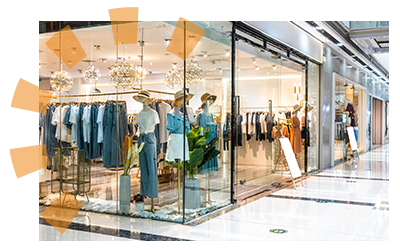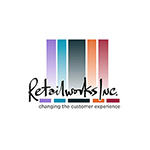 Lyn Falk, Founder | Retailworks Inc.
"In the first 3-5 seconds a customer enters your store, your customers form an opinion about your store and decide if they're going to stay or leave. This first impression is critical. Design elements that have the biggest impact are lighting levels, color, music, aroma and available traffic aisle. But be careful, as music that is too loud or a fragrance that is too strong can be an instant turn-off."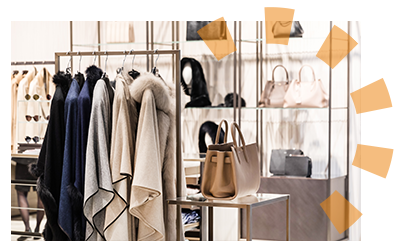 2. Now, Look to Your Right
This is where your "power wall" should be.
90 percent of people are right-handed, which means they are more likely to turn that way and browse your store in a counter-clockwise fashion. The first wall your guests see on the right should act as a high-impact feature of your merchandise.
Choose displays wisely. Whether they're your new or seasonal items, high-demand products or a place to introduce your brand history, use this area to draw customers further into your store.

We're Here When You Need Us
Hired to improve an entryway or power wall? We're ready to supply the dumpsters you need to clear the waste.
Visit our contractor services page to learn more.
3. Create a Path for Shoppers to Follow
Create a layout that guides shoppers to focal points. "The feet will always follow the eyes," Falk explained. "Strategically placing focal points throughout the store gets customers into and around the store effortlessly."
Depending on the size of your space, you may want to incorporate both wide and narrow aisles. Wide aisles allow customers to walk quickly to a particular product, while narrow aisles encourage customers to impulse buy — this works especially well in grab-and-go areas of convenience stores and other fast-paced shopping environments.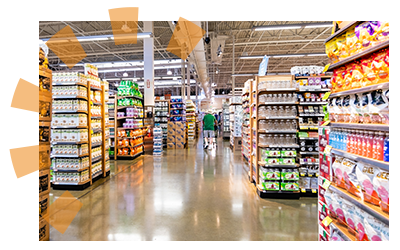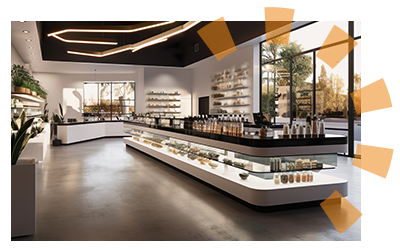 4. Add or Remove Walls
Do you want an open floor plan? You can knock down walls to reduce visual barriers. But before you grab the sledgehammer, check with a contractor to make sure you're not removing a load bearing wall.
On the other hand, if you want to create small pocket areas to house different product lines or to target specific audiences, you may want to add partition walls. If you don't want to put up permanent drywall, you can find rolling partition walls for a temporary look.
Check Dumpster Availability Near You
5. Kick the Clutter
When remodeling your retail store, it's important to keep it cohesive. Extremely narrow aisles, mismatched product racks and varying signage can easily overwhelm a customer. Purchase matching hangers or display shelves, create an easy-to-read signage system and make sure everything is organized.
"If you have too many fixtures and too much product on the selling floor, customers can shut down and won't want to shop the store – they'll feel like they don't have enough time," Falk said. "On the other hand, If you don't have enough product on the floor, the image you're converting is that maybe you're going out of business or you're not a strong brand. It's important to have 'critical mass' when it comes to products on the selling floor."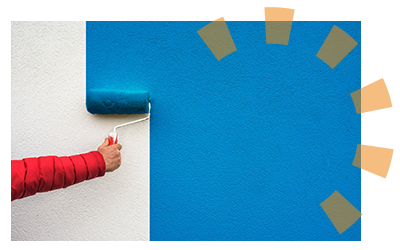 6. Freshen Up Your Walls
A fresh coat of paint makes a big difference. Typically, neutral colors are the way to go so that your product stands out.
But you can also incorporate an accent wall to catch the shopper's eye and highlight specific products. Achieve this with a bold color that matches your brand or get crafty with textured panels, wall paper or peel-and-stick wall coverings.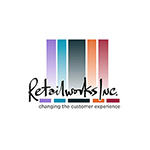 Lyn Falk, Founder | Retailworks Inc.
"Wall covering is making a resurgence. Part of the reason is that you can come up with a custom design or pattern that includes your brand and logo, and it's easier to put up and remove. You can print on all types of surfaces these days, from wood to metal."
 
7. Upgrade Your Lighting
Lighting is key to setting the mood in your store. "Sometimes it's just a matter of adding some track lighting or floor lamps to change the ambience a little bit," said Falk.
But the type of lighting matters. Fluorescents usually aren't flattering, and incandescents create heat that can make shoppers uncomfortable. LEDs are energy efficient, do not generate heat and last much longer, making them less likely to fail during store hours. On top of that, upgrading to LED lighting can significantly reduce your electric bill.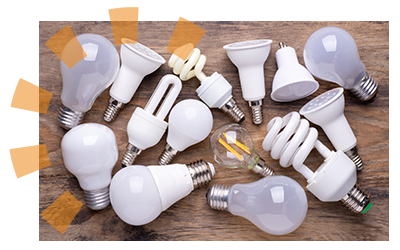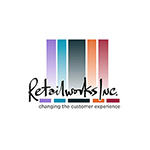 Lyn Falk, Founder | Retailworks Inc.
"Changing outdated lamps to more energy-efficient, brighter, higher-lumen ones will make a big difference. Even if you can't afford to do the whole store, try highlighting a small department or wall display here and there."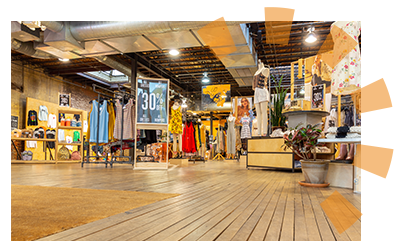 8. Revamp Your Flooring
Is your carpet stained and dingy? Are your vinyl squares peeling and uneven? Replace your old flooring with a material that handles high-traffic well and fits your brand style. Falk recommends going with a plank-style option. "Wood vinyl plank flooring is very popular today, especially in gray tones. Even carpet is available in wide planks these days."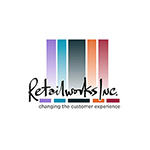 Lyn Falk, Founder | Retailworks Inc.
"Flooring has come a long way in the last decade – you can now mix vinyl with carpet because they've made them the same height for a smooth transition."
 
Lyn Falk
Lyn is the founder of Milwaukee-based Retailworks Inc. For over 35 years, she has helped retailers make the best use of their space. Some of her clients include Aveda, Blue Bunny, Harley-Davidson, the Kohler Company, Miller Brewing Company, S.C. Johnson, Sears and Smoothie King.
U.S. retailers announced twice as many store openings as closings in 2021. (2022, January 28). Retrieved from NRF.com
What Do You Think?
Have thoughts on retail remodeling? We're listening. Head over to Twitter or Facebook,
and use #dumpstersblog to join the conversation.
Need a Dumpster for Your Retail Remodel?