The Ultimate Spring Cleaning Checklist
Easy-to-follow advice from expert home organizers for a spotless home.
How to Clean Your Entire Home Room-by-Room
Now that the sun is shining, you can get a glimpse of just how much dirt and grime has piled up during winter hibernation. Spring cleaning season is officially here.
Before you start dusting, it's important to make the most of your time. We spoke to home organizing experts at Professional Organizer, Time to Organize, On Task Organizing LLC, Sorted Out LLC and The Simple Daisy to break down the process of spring cleaning room-by-room to keep it simple.
Gather Your Supplies
Before you begin, gather the supplies you need so you don't have to stop in the middle of your cleaning spree to grab something. Don't forget something to keep your supplies organized for easy transportation — a laundry basket works perfectly.
| /////Cleaning Supplies | /////Organizing Supplies |
| --- | --- |
| Duster | Marker |
| Broom | Trash bags |
| Gloves | Sticky notes |
| Dish soap | Laundry basket |
| Paper towels | Cardboard boxes |
| Furniture polish | |
| Vacuum cleaner | |
| Window cleaner | |
| Disinfectant spray | |
Check Dumpster Availability Near You
Polish the Kitchen and Purge the Pantry
Spring cleaning and properly organizing your kitchen requires going the extra mile. It's time pull on your gloves, throw open the refrigerator doors and get to work.
The pantry and fridge are the most important areas to focus on during spring cleaning. Delap recommends that the pantry should be organized each season, since the types of foods you eat change as temperatures rise and fall. Take a spring cleaning tip from the grocery store, and group similar items together so you can easily see everything.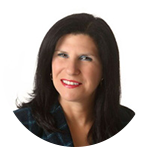 Ellen Delap, CPO | Professional Organizer
"Empty out cabinets each spring to declutter and let go of items that are broken or no longer functional. As you empty a cabinet, determine how many items do the same job and decide how many you need of each."
  
"As you add a new appliance or cooking item, let go of the old one by donating it" she explains. Make it a habit to dispose of old appliances as you acquire new items. This will make spring cleaning next year more efficient — and help families in need set up their own homes.
Spring Cleaning Checklist for the Kitchen
☐ Wash any dishes in the sink and put them away.
☐ Dust any light fixtures or fans carefully.
☐ Dust all cabinet tops.
☐ Clear out the cabinets and wipe out any built-up dirt or grime.
☐ Take everything off the countertops and clean them with disinfectant spray or wipes.
☐ Wash any windows and window sills and vacuum out the tracks.
☐ Wash the microwave plate in the dishwasher and deep-clean the inside.
☐ Empty the pantry and check for any items past their prime.
☐ Wipe down cabinet faces, pantry doors and the fridge and freezer.
☐ Empty the refrigerator, toss expired items and wipe down shelves and drawers.
☐ Throw your cloth kitchen mats or rugs in the washing machine.
☐ Vacuum and sweep the floors.
☐ Run a "clean" cycle on the oven, let it cool completely and wipe it out.

Pro Tip
Depending on the size of your kitchen, this project can take some time. Break it into smaller, more manageable sections. Spend one day going through the cabinets, another on the pantry, and one day for the fridge and freezer.

Scrub the Bathrooms
Even though bathrooms are usually smaller than other rooms in your home, they need to be cleaned more often since clutter and grime build up in such a short amount of time.
Before you start scrubbing away at soap scum, it's important to go through the bathroom and get rid of any junk that's laying around. Empty out the cabinets, shelves and drawers, grouping similar items as you go. Decide what you need to keep and get rid of the rest.
Keeping the bathroom organized is half the battle when it comes to cleaning.
Spring Cleaning Checklist for the Bathroom
☐ Move any decorations on the walls and countertops to another room while you clean.
☐ Wash the shower curtain and rugs.
☐ Temporarily remove all products from the shower.
☐ Empty bathroom cabinets and throw out any expired or damaged items.
☐ Dust light fixtures and vents.
☐ Dilute a few drops of dish detergent or distilled white vinegar in a bucket of water and carefully wipe down the walls.
☐ Wipe down drawers and dust shelves, working from top to bottom.
☐ Snake the shower drain to remove any built-up residue.
☐ Deep-clean the shower and tub using disinfectant and bleach.
☐ Snake the sink drain(s) if they're draining slowly.
☐ Use disinfectant spray to clean sinks.
☐ Use window cleaner to get spotless mirrors, sink hardware and windows.
☐ Wipe down the exterior of the toilet and clean the inside of the bowl.
☐ Wash baseboards using a microfiber cloth.
☐ Sweep or vacuum floors before washing with a cleaning solution.
☐ Reorganize products stored under the sink.

Clear Out the Living Room
It's the room you spend the most time in, whether you're relaxing after a long day at the office or entertaining family and friends. With all that foot traffic, your living room could probably use a little TLC.
Start from one corner and move systematically across the room, collecting things that don't belong and either donating or tossing them.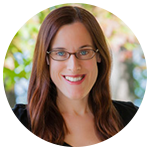 Nancy Haworth, Professional Organizer | On Task Organizing LLC
"The sticky notes can be used to label boxes of items to recycle, sell, donate, shred or move to other rooms. It is also helpful to have a notepad or a smart phone to write down any follow-up tasks you need to do after spring cleaning, such as returning a library book or giving a borrowed item back to a friend."
  
Need help finding a reason to let something go? Haworth recommends getting rid of "anything that no longer serves a purpose in your life." In the living room, that's most likely a shelf with books, DVDs, video games or board games that you won't read, watch or play again.
Once your sorting is complete, it's time to deep clean what's left with these spring cleaning tips.
Spring Cleaning Checklist for the Living Room
☐ Clear off any surfaces and check for random things under the couches and chairs.
☐ Dust book cases, television stands, video game consoles, coffee and end tables.
☐ Use furniture polish to wipe down the tops of tables and consoles.
☐ Wash windows and window sills and vacuum out the window tracks.
☐ Wash curtains, drapes, blankets and throw pillows with removable covers.
☐ Disinfect any children's toys with either soap-and-water or kid-safe wipes.
☐ Clean the couch.
☐ Wipe down baseboards.
☐ Deep clean the floors, sweep and wash hardwoods and vacuum all carpeting.

Keep in Mind
Be sure to follow the manufacture's instructions when cleaning upholstered furniture. For leather couches, there are special cleaners and soft sponges to remove surface dirt. If you can't locate cleaning instructions, you can always resort to the vacuum and use a dry sponge to remove dirt and oil.

Get Office Clutter Under Control
Offices can act as a catch-all room for papers and projects that don't have a home anywhere else. Sara Pederson from Time to Organize explains that about "80 percent of what we file is never looked at again. Keep only the papers you truly need." Spring cleaning and organizing your office creates a productive atmosphere so you can pay bills or finish a project for work without distractions.
Spring Cleaning Checklist for Your Home Office
☐ Go through file cabinets and drawers to toss anything you no longer need.
☐ Create action files for anything you can't take care of right away.
☐ Clearly label any files or storage bins that are missing them.
☐ Shred any sensitive documents that you don't need to keep.
☐ Use pressurized air to clean computers, keyboards, monitors and other appliances like paper shredders.
☐ Remove all items from bookcases and shelving units to dust and wipe down the surfaces.
☐ Dust around and underneath computers, printers and other stationary electronics.
☐ Wipe down the office furniture using furniture or wood-safe polish.
☐ Clean windows, dust sills and vacuum out the tracks.
☐ Vacuum carpets and/or sweep the floors.
☐ Empty your wastebasket and paper shredder.

Pro Tip
Pederson recommends avoiding a pileup by making time each day to file important paperwork. "Although not your favorite task, filing as you go will probably take only a few minutes and will make your office life much less stressful and more productive."
Deep Clean the Bedrooms
The bedroom should be your personal retreat where you unwind from the day before going to sleep. But if your nightstand is an extension of the office, and your closet is loaded with overflow from the mudroom, some rearranging is in order.
Tonia Tomlin from Sorted Out, LLC says to be careful what you put on your bedside tables, and to keep any electronics and paperwork in the office. "Often the visual clutter is taxing before bed and people can't focus on relaxing."
As you begin cleaning out your bedroom, clear out the drawers in your dresser, nightstands or bedside tables. Start small, since going through all of your personal items can be overwhelming to tackle all at once.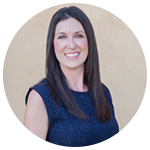 Tonia Tomlin, President | Sorted Out LLC
"I say to take one drawer out at a time. Don't over commit yourself to the whole dresser if you only have an hour. Set realistic expectations for the space."
  
Have a donation box, trash bag, sticky notes and marker on hand as you go through your bedroom. You may find items that you borrowed from a friend, shirts that are stained and jeans that no longer fit. Part of keeping the bedroom clean and organized is to only keep items that serve a purpose.
Once your sorting is complete, it's time to deep clean what's left with these spring cleaning tips.
Spring Cleaning Checklist for the Bedroom
☐ Start a load of laundry for bed sheets, pillowcases, blankets and curtains.
☐ Dust light fixtures and ceiling fans.
☐ Remove any hanging decorations and picture frames to be dusted and wiped down.
☐ Run a lint brush over lamp shades.
☐ Wipe down and clean windows and window sills.
☐ Polish or treat wood furniture.
☐ Vacuum or sweep the floor.
☐ Clean the mattress using the upholstery attachment on your vacuum.
☐ Move furniture towards the center of the room and wipe down baseboards and trim.

Pro Tip
A good rule of thumb when it comes to decluttering and cleaning your bedroom is to keep flat surfaces like your nightstand clear. It's perfectly fine to have a few pictures or decorations and a lamp, but keep it to a minimum.
Streamline Your Wardrobe and Closet
We all want an organized closet, but we often forget about the disorganization and clutter once the doors are closed. This is the perfect time to make this space work for you.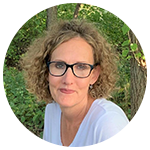 Laura Coufal, Professional Organizer | The Simple Daisy
"Clear everything out of the closet that isn't on a hangar, as it will be more effective than organizing everything as-is. Once your like items are grouped, you'll be able to easily see what you have and what you can get rid of."
  
Spring Cleaning Checklist for Your Closet
☐ Carefully wipe down any ceiling lights.
☐ Clear off shelves and drawers.
☐ Wipe everything down with a duster.
☐ Clean baseboards.
☐ Use a general cleaner to clean closet doors and knobs.
☐ Sweep or vacuum the floor.
Once the closet has been cleaned, organize your clothes, shoes and accessories as you put them back in the closet. Hanging items should be grouped by type, and Coufal also suggests organizing them by color from white to black.

Pro Tip
If you have multiples of something and you use all of them frequently – invest in a specific storage solution for them. Belts or hats are a good example. Most home improvement stores have hangers or clever drawer organizers for these accessories that keep them from being left on the floor or lost behind other clothing.
Don't Rush Through Your Spring Cleaning To-Do List
Take your time. Breathe. Rome wasn't built in a day, and that applies to your checklist. Spend time in each room to make sure you've gone through everything, "re-homed" items and scrubbed away any dirt and grime.
Ellen Delap
Beginning her career in organizing in 2000, Ellen is a Certified Professional organizer specializing in working with ADHD clients in the Houston area. Ellen works one on one to streamline clients' time, space and priorities and aims to create effective strategies for an organized lifestyle.
Nancy Haworth
Nancy is a Certified Professional Organizer® offering virtual services over Zoom nationwide, and in-person services to clients in the Raleigh, NC area.
She provides hands-on organizing services and creative storage solutions to local clients, and offers do-it-yourself organizing consultations and action plans. She also focuses on clients' time management and participates in public speaking events.
Tonia Tomlin
As the founder and President of Sorted Out, Tonia leads a team of professional organizers in the Dallas area who aim to create calm, uncluttered business and home environments to increase productivity. Tonia has been in the business for over 16 years and has been featured on television networks like HGTV. Tonia published her first book in 2008 titles titled Chaos 2 Calm, The Moms of Multiples' Guide to an Organized Family.
Laura Coufal
Practicing a holistic way of organizing and decluttering, Laura believes in the clearing of physical and mental clutter. She works with her Lincoln Nebraska clients to help them take control of their homes and simplify their routines. She is dedicated to offering support and guidance in a non-judgmental manner.
What Do You Think?
What room is your favorite to clean? We're listening. Head over to Twitter or Facebook,
and use #dumpstersblog to join the conversation.
Need a Dumpster for Your Next Project?