How to Easily Get Rid of Bedroom Furniture
Use our simple guide to donate, recycle or toss an old bedroom set and make room for new décor.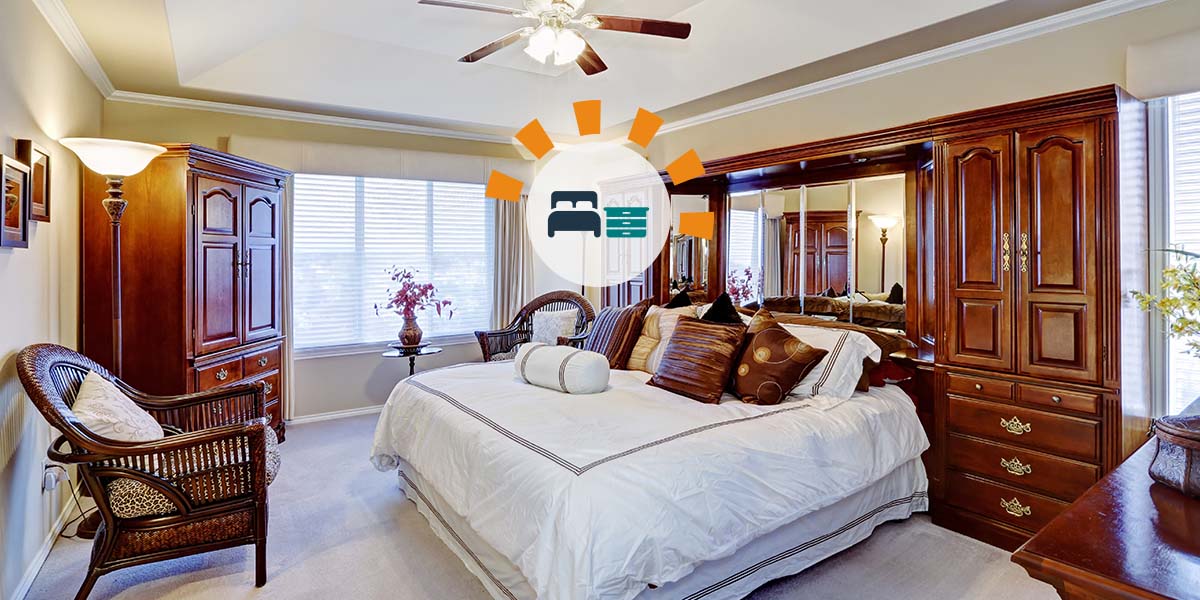 When to Get Rid of Furniture
When furniture is well-made, it can be hard to tell when it's past its prime. Homeowners often don't consider getting rid of old furniture unless it's during a move or before a major life transition. But changing out furniture — any time of the year and in any condition — can transform a space into an updated, on-trend feel.
The average lifespan of a bedroom set is 15-20 years, which typically includes the dresser, mattress and box spring, bedframe, headboard and nightstands. If you've had your furniture for longer, it may be best to ask the following questions:
Is the piece damaged?
Have your tastes changed?
Is the furniture still comfortable?
Does the set fit your current needs and lifestyle?
Does the bedroom set fit the space where it's used?
If your furniture is showing signs of wear, such as creaking or rocking, it may be time to throw the piece out. However, if your tastes have simply changed, you can donate or upcycle the pieces. It may also be a good idea to donate or sell your furniture if you're downsizing.
Keep in mind that an item can always be repaired or restored by an expert if the furniture has sentimental value and is still useful to you.

Pro Tip
Looking to get rid of bulky items like a bedroom set? Check out our disposal guides to know how to best dispose of items like dressers, mattresses and more.
What can I do with an old, outdated bedroom set?
You can get rid of old bedroom furniture in a variety of ways, depending on its condition.
If it's still usable, you could donate it or sell it via yard sale or online marketplaces. If it's damaged but salvageable, you could try upcycling it.
If the bedroom furniture is completely broken, you could throw it away using a roll off dumpster or your local trash services.
Who accepts old furniture?
A variety of locations accept old furniture and will give it a second life. Many thrift stores and shelters will accept it for those in need. In addition, if you live near a college or university, it may be a good idea to get in contact with the school to see if they have any donation programs for their students.
How do I get rid of furniture for free?
You can sell your furniture for free by listing it online or at a yard sale. If you want to get rid of the piece as soon as possible, you can also donate it or drop it off at a consignment store.
6 Ways to Remove an Old Bedroom Set
There are plenty of ways to get rid of an old bedroom set — you just have to decide which way is best based on your timeline. Well-made bedroom sets are in demand, and there are many more ways to give your furniture a second life compared to throwing out the pieces.
DIY vs. Working With Professionals: Which Is Best?
Whether you're focusing on one particular room in your home or reinventing an entire layout, it's important to know what you can and can't do yourself. Some main considerations are your available time, budget and experience. Start by asking these important questions if you want to tackle home projects yourself:
Do I have the free time to complete this project?
How much money am I willing to spend on the project?
Am I experienced enough compared to the difficulty of the job?
1. Sell It Online
Selling furniture online can be easy if you know how to navigate online marketplaces and third-party selling apps. Many sites, like Facebook or NextDoor, have a section to sell used or new items integrated into their website. If you don't use social media, you can always opt for sites that are just for selling to keep things separate.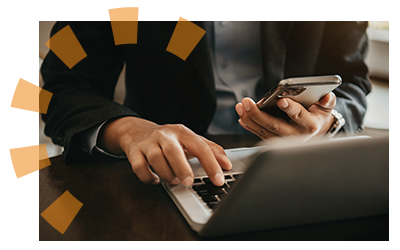 Tips for Selling Bedroom Furniture Online
Note the condition: Does your old bed frame need a few repairs or is it in good shape and out of style? Taking note of any scuffs, blemishes and other damage can go a long way in helping buyers know what to expect from your old bedroom furniture.
Take good photos and video: Before you disassemble your bedroom, tidy it up and make the bed one last time for a quick photoshoot. Clear and styled photos of your furniture are important so that potential buyers can make a better-informed decision without having to see the piece in person. Also, a clear video to supplement your listing is helpful.
List the materials: A bedroom set made of high-quality building materials, like hardwood, can usually be sold at a higher price point. Pieces made with these materials last longer and can be seen as a positive trait to any buyer.
Find the manufacturing company: Research additional information about your furniture to not only elevate your listing but also get you a better price. If your piece is made by a notable brand, it's safe to assume you can ask more for it.
Research online: Look into listings that contain items with a similar style, condition, brand and age to find the right price point for your item. Seeing other listings can also help you improve your item to make sure it's more attractive and competitive in the marketplace.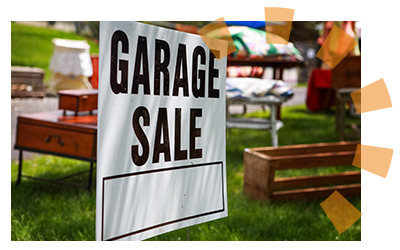 2. Have a Yard Sale
Not all selling has to be done online. If you're uncomfortable selling your items on the internet, you can host a yard sale to get rid of old bedroom furniture. A yard sale or garage sale is a good option if you have good weather and enough items to sell.
Having an estate sale is a simple way to sell a lot of furniture if a loved one has downsized, passed away or moved into an assisted care facility. You might consider hiring a third-party company to assist with this process and increase the visibility of your event and drive thrifters to your sale.
Tips for a Successful Yard Sale
Use clear signage: Buy or make signs that can be easily read from the street to help potential buyers find the location of your sale.
Create a listing online: To get more attention to your sale, it's a good idea to list your event online. This can be as small as an event listing on a social media page, a community selling page or you can ask for a third-party vendor's help if you're having a big estate sale.
Mark prices on items: Make sure all the items you intend to sell are marked with the appropriate price.
Research your pieces: If you are unsure how to price an item, do research on the materials and company your furniture is made from first. This ensures you're selling the item for what it's worth.
Have enough to sell: If you only have a few items to sell, a yard sale probably isn't your best option or use of your time. In that case, it's best to sell your items online or donate them.
3. Donate It Locally
There are many organizations that will accept bedframes, dressers, nightstands and other bedroom furniture. If you're looking to get rid of a full set, find a consignment shop that is willing to accept it. If you are just looking to donate your items to any organization that may need them, research a charity that you support, and note if they accept large furniture items and are nearby for a convenient drop-off.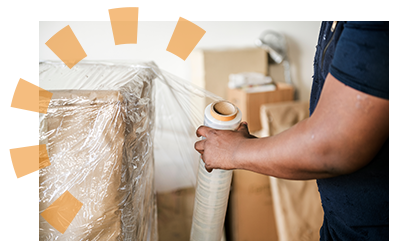 Tips for Donation
Follow these tips to find the right place to donate your items:
Don't dump damaged furniture: If your bedframe is completely broken and can no longer hold a mattress, donating it to a charity is more of a burden than a help.

Ask for a tax receipt: Any charity that operates as a 501c(3) should be able to provide you with a receipt for tax deduction purposes.

Don't donate recalled items: If your little ones have outgrown their baby bedroom furniture, make sure it isn't recalled before donating it. It is illegal to donate recalled cribs or other recalled items.

Pro Tip
If you have extra sheets, pillows or pillowcases to get rid of, they can be sold with your bedroom set, sold as a separate listing or donated to a similar facility.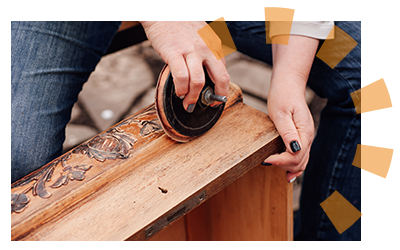 4. Upcycle Furniture
If your bedroom set is in good shape, upcycling is a great way to add value and can give your space a more modern feel. Even if you don't end up keeping the furniture, listing the upcycled item as a vintage piece that has been updated or refinished sells for more money if it's on trend.
Upcycling Tips
Repaint or refinish the wood: Updating the wood on your furniture can remove any surface damage and improve its appearance.
Replace knobs or fixtures: Finding new hardware for your items is an easy and inexpensive way to modernize your furniture.
Play up its unique features: If the items have an unusual style or wood grain, highlighting those features will be appealing to buyers.
Make the set look cohesive: Use similar hardware and accent colors to keep the pieces looking like a set.
Repurpose it for somewhere else: If you can't keep the items together as a set, get creative; remove doors and drawers from a nightstand to make a bookshelf for the kids' room or turn an old box spring into a raised garden bed. The options are endless.
5. Offer It to Family and Friends
Sometimes, getting rid of old bedroom furniture for free can be easier than listing it or coordinating drop-offs to a donation center. Using your personal network can help you get used furniture off your hands. Maybe you know a friend who needs to furnish a guest bedroom or a family member who's moving out on their own for the first time. These are great opportunities to get rid of old items and ask them to pick it up.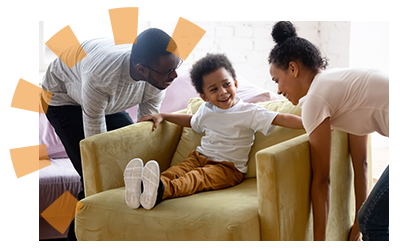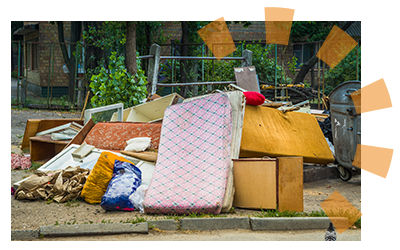 6. Throw It Away
If your old bedroom set is damaged beyond repair or is no longer structurally secure, it might be time to toss it. There are plenty of ways to dispose of your items, including tossing the furniture curbside, using a junk removal service or renting a roll off dumpster.
If you want to toss an item curbside, make sure to check with your city first to see when they are doing bulk collection and what types of materials they'll accept. If you want to get rid of all of your stuff in a weekend, you can have a dumpster delivered to your home. Nightstands, armoires, dressers, bedframes and other solid and/or wooden furniture can almost always be thrown in a dumpster. Mattresses and box springs can sometimes be tossed in a dumpster as well. Our team will review any local restrictions with you when you call to schedule delivery.
Renting a dumpster is a great way to clear out all your bedroom furniture at once and is often more cost-effective per item than traditional junk removal services.
How to Get Rid of Old Furniture From an Apartment
If you rent or lease your residence, getting rid of bulky furniture can be challenging. Check with your property management company to see if they have any regulations regarding how to dispose of unwanted junk. For many apartment complexes, it's the tenant's responsibility to get rid of old furniture that can't be tossed in the common trash area.
Listing your furniture online may be your best option since you can typically get someone to remove the item for you for free. You can also break the item down piece by piece so it fits in their permanent dumpster. If you own an apartment and are looking to have a disposal option for large items, like bedroom furniture, check out our disposal options for property management companies.
Get a Dumpster for an Old Bedroom Set
Enjoy Your New Space
With furniture gone, it's time to transform the space with new furnishings and fixtures. Check out how our other home renovation projects to give you the home makeover you've always dreamed of in no time.
What Do You Think?
Are you getting rid of an old bedroom set? We want to hear about it. Head over to Twitter or Facebook,
and use #dumpstersblog to join the conversation.
Need a Dumpster for Broken Furniture?