Top Home Staging Tips to Increase Your Home's Value
Looking to sell your home? These professional home staging tips will get buyers bidding.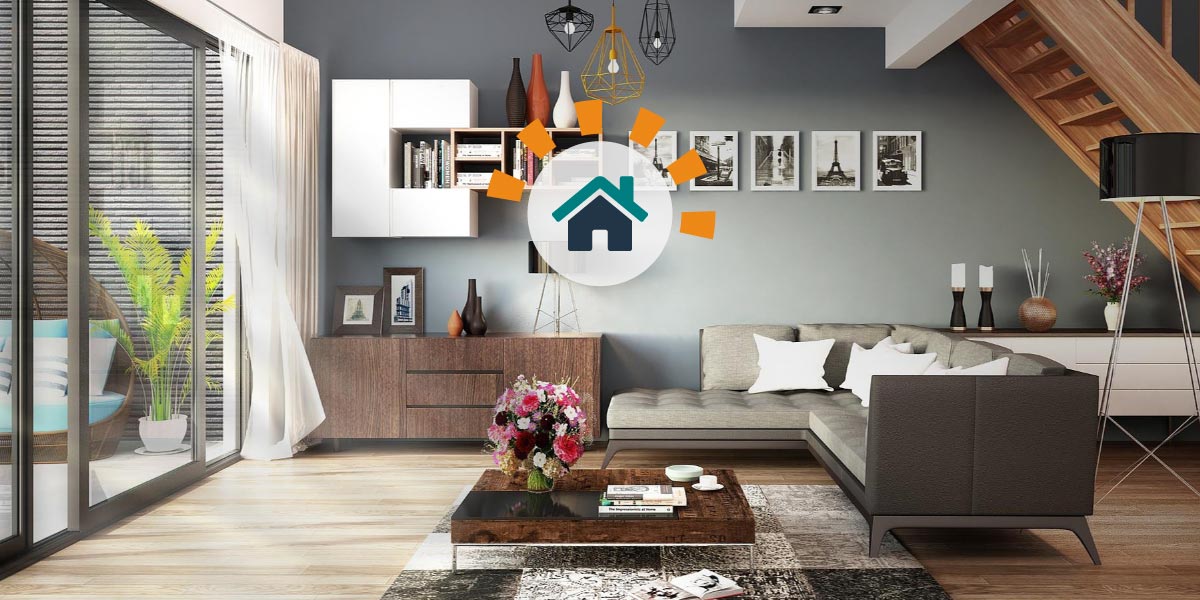 Get Inspired With Professional Home Staging Advice
Staging a home goes beyond basic deep cleaning and repairs. The goal of home staging is to create an appealing environment that highlights the unique wow-factors of your property. And while it takes a little preparation upfront, it can pay off in a big way. According to Coldwell Banker, staging a house to sell can cut its time on the market in half and increase its selling price by 6%.
It can be stressful staging a home for sale while moving house, but we've consulted with professional home staging experts Barbara Pilcher and Miriam Sadow to bring you the top staging tips that will take your home from 'For Sale' to 'Sold' in no time.
8 Home Staging Tips to 'Wow' Potential Buyers
In recent years, home staging trends have shifted from dark and ornate to airy and casual. "Buyers right now are interested in a more scaled down look," says Miriam Sadow of Artful Home Staging. "They are more interested in social activities outside the house and don't have a need for excessive furniture filling their home."
With simplicity becoming a central theme both in décor and design, most home staging advice this year will focus on stripping down to appeal to the modern-day home buyer's tastes. Here are the top staging ideas that are turning buyers' heads.

1. Bring the Spa to the Bathroom
Homeowners increasingly prefer to enjoy the finer things in life from the comfort of home, and that includes the luxury of the spa. Freestanding soaking tubs, waterfall showers and vessel sinks are standing out on wish lists. To achieve a spa-like feel that won't break the bank, declutter, lighten the paint and use small, natural elements. A clean counter with bright, white towels folded neatly next to a lively fern signals simplicity and relaxation to potential buyers.

2. Go Comfy-Casual with Bedrooms
Buyers want master bedrooms that make every morning feel like a lazy Sunday. Platform beds draped in cushy comforters in the classically imperfect 'wabi-sabi' style will have open house visitors wanting to take a nap right then and there.
Besides comfort, buyers also want to see docking stations for their smartphones and tablets, as more and more people are using digital devices as their primary alarm clocks – nearly half of people aged 16-35 and close to third aged 35-54.
3. Mix and Match Metals
Can't decide between silver and gold? You don't have to. According to DIY home staging expert Barbara Pilcher, homeowners no longer need to fret over mismatched fixtures before putting their place on the market.
Additionally, glossy finishes are edging out the brushed finishes that have dominated metal fixtures in recent years.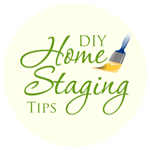 Barbara Pilcher | DIY Home Staging Tips
"It's no longer expected that all hardware like doorknobs and hinges match other metals in the room like light fixtures and mirror frames. Now that it's trendy to mix brass and nickel and silver and gold and chrome, home sellers can save money when they upgrade decor and still look contemporary."
  
4. Create Shared Family Spaces
While polished finishes are taking over metals, that isn't the case for all surfaces in the home. Pilcher says, "I'm noticing a trend away from glossy hardwoods and towards more interesting surfaces like distressed or hand-scraped woods, bamboo or cork floor coverings, and more grey finishes. These floors fit with informal farmhouse and loft styles, so it makes sense that they're getting attention."
5. Remember Neutral is Beautiful
Any good real estate agent will tell you that neutral wall colors are the way to go for selling your home. Luckily, they're very much in style this year: "Wall colors are increasingly simple with neutral colors like grays, beiges and soft whites," says Sadow. Muted colors from shell white to pearl gray have even made their way onto the Colormix® Color Forecast by Sherwin-Williams.
6. Accent With Dramatic Details
Lighter wall colors and informal floors will complement the bold accent pieces bursting onto the scene. Furniture and other design elements are trending toward brightly tinted, mid-century modern pieces that contrast well against neutral walls. If you're not in the market for new items, find a professional home stager to help you temporarily incorporate key design pieces and colors.
7. Make Your Home a Smart Home
According to Coldwell Banker, 81% of buyers would be more likely to purchase a home if smart technology was already installed. Boost your home's appeal by installing a smart thermostat, smart lighting or smart security system. You can even opt for an all-in-one device like Nest, which can be controlled via smartphone, Google Home, Alexa or whatever else your buyer's heart desires.

8. Create Easy, Breezy Landscaping
Today's homeowners are busier than ever, so the last thing they want is a maintenance nightmare waiting in their new flowerbeds. "Shrubs are the answer," says Pilcher, "They add texture and color without much upkeep. Often old, existing shrubs can be pruned back hard to look fresh and manageable. Adding smaller shrubs with varying seasonal interest will make a house look young again." For a maintainable and sustainable landscape, remember to stick to native plants and shrubs, as these will require less water and fewer pesticides to thrive.
Additionally, backyards are becoming an increasingly important selling point, so focus your outdoor efforts on making yours a useable space for buyers.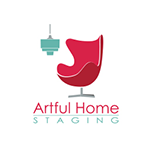 Miriam Sadow | Artful Home Staging
"When professional home stagers used to talk about landscaping, it was all about curb appeal. This is still a major factor, but potential buyers are looking more closely at landscaping features now. I'm seeing more buyers pay attention to the backyard more than ever before, so making sure that's free of toys, clean and well-kept is a must. This could even include putting in a small patio if it's not already available."
3 Golden Rules for Staging a House to Sell
While certain trends come and go, there are some bedrock home staging ideas you should know to get your selling efforts off to a great start.
Get Rid of Clutter
Getting rid of clutter is perhaps the most important home staging idea to keep in mind. Creating a welcoming home starts with a clean, wide-open space. In addition to purging your home of old clothing, toys and other outdated items, consider removing bulky furniture in order to maximize the square footage on display. Rent a storage unit to house it for the time being, or if you're planning on buying new furniture, sell, donate or pitch it.
Need a Dumpster to Declutter?
Let Your Space Do the Talking
Whatever home staging tips you decide to use, remember not to overdo it. Choose a few standout elements that will bring out your home's best features and let your space do the selling from there.
With these home staging tips, your home will be off the market in no time. As move-out day approaches, be sure to keep our Ultimate Moving Checklist handy for a smooth, seamless transition to your new home.
What Do You Think?
Ready to stage your home? Head over to Twitter or Facebook,
and use #dumpstersblog to join the conversation.
Need a Dumpster for Your Next Project?