How to Get Rid of Old Furniture
Find dumpster services in your area

How to Dispose of Furniture
Figuring out what to do with old furniture can be a challenge, whether you're downsizing for a move or simply restyling your home. Donating or selling your furniture can keep it from the landfill. However, renting a dumpster is a time-saver if you're on a tight schedule, have a lot to throw out at once or have damaged items.
Ultimately, the right removal option depends on your furniture's condition and local disposal regulations. Let's start with the most common options for furniture removal.
1. Sell
If your furniture is clean and in good condition, you can hold a garage sale or contact a local resale shop to sell it. Or try advertising with an online service.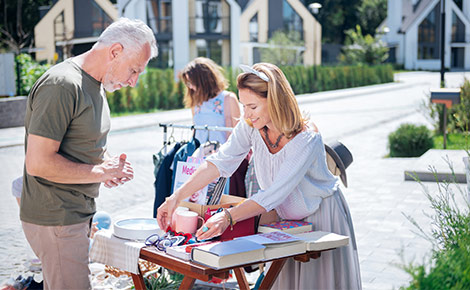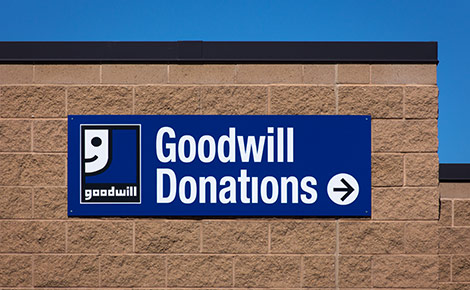 2. Donate
Donating furniture in good condition can make a huge difference for someone in need. Contact local shelters, furniture banks or larger organizations.
3. Toss Curbside
This option is typically the most convenient in residential settings, but you'll need to take some time to research your local regulations first. At apartments, furniture is not accepted in front load dumpsters or compactors. Depending on your area, you'll need to consider possible restrictions, such as:
Extra fees for furniture pickup with regular trash.
Rules for wrapping upholstered furniture in plastic.
Limits on the number of furniture items left curbside.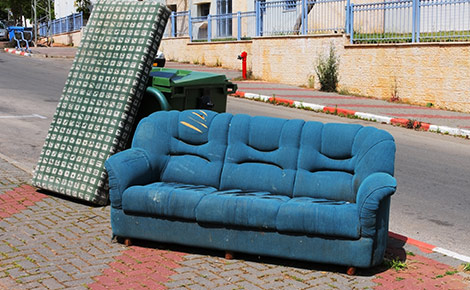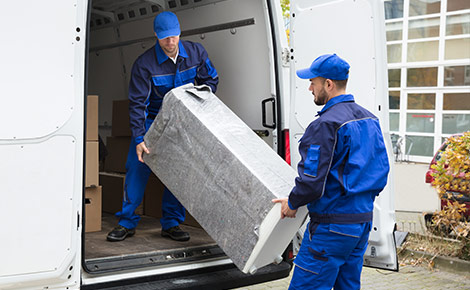 4. Hire a Junk Removal Service
If you only need to toss a few items, but can't lift them yourself, you might consult a junk removal company. They'll come to your home and remove the items for you. However, space in their trucks is usually limited. This process typically involves:
Varied rates for individual items.
You sorting items prior to the scheduled day.
Team members entering your home to remove the furniture.
5. Rent a Dumpster
You can typically throw bed frames, chairs, desks, dressers and tables in a dumpster all at once for convenient disposal. Mattresses may not be accepted in certain areas due to local landfill regulations. To be sure about the furniture you're throwing out, just give us a call and we'll walk you through the process. With a residential dumpster rental, you can:
Work at your own pace.
Toss unwanted items as you go.
Get rid of multiple bulky items at once.
Know exactly what you're paying upfront.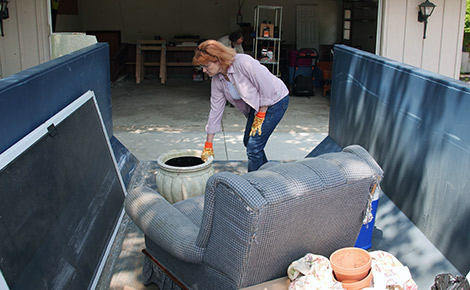 Rent a Dumpster to Get Rid of Furniture
How Much Does Furniture Disposal Cost?
If your furniture is destined for the trash, there are a few ways to toss it. While renting a dumpster is typically the fastest way to toss large amounts of junk, you might consider alternate disposal methods for single items. Let's take a look at the average prices for each.
| Dumpster Rental | Junk Removal Service | Bulk Item Pickup Charges |
| --- | --- | --- |
| $469.29 average nationwide* | Up to $800 for a full truckload | Additional fees vary by local regulations. |
*Prices may vary by location. Sources: Dumpsters.com, HomeAdvisor
Depending on local landfill regulations, you may also be able to transport debris to the dump yourself. Keep in mind that you will be charged a fee per ton, plus the costs of gas and labor.
How to Get Rid of a Couch
When your loveseat stops loving you back, it's time to part ways. But planning for couch removal can be confusing with so many options available. Typically, you have three choices: toss, donate or sell. Use the information below to find the best way to get rid of your old couch.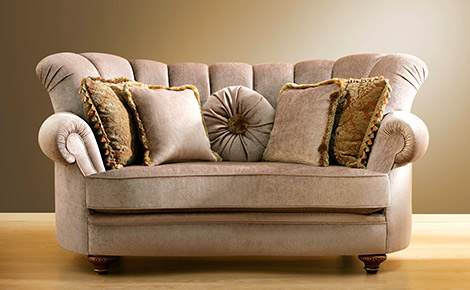 How to Throw Away a Couch?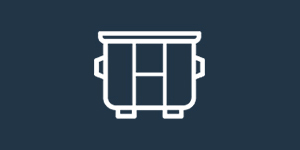 Dumpster Rental
Have a roll off dumpster delivered to quickly get rid of your couch and any other junk you need to toss. Costs vary by location and weight restrictions apply.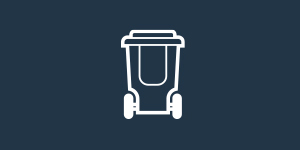 Curbside Trash Pickup
If your couch is lightweight, you can call to schedule curbside pickup. Check with your local trash service for fees and regulations.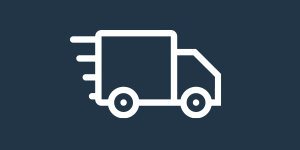 Junk Removal Services
Most junk removal companies charge by the space your items take up in their truck. With a dumpster, you pay a flat rate as long as you stay within the weight limit.
Other Couch Removal Options to Consider
Can I Sell My Couch?
If your sofa is clean and in excellent condition, odds are you can sell it at a garage sale or a local resale shop. In many cases, you can even arrange for potential buyers to pick up the sofa from your home.
What to Do With an Old Mattress
Has your mattress lost its spring? Whether it's time for an upgrade or you're downsizing for a move, getting rid of your old mattress and box spring can be tricky. Due to health concerns like bed bugs, finding a disposal method can be tricky. But don't lose any sleep over it – use one of the removal options below to get rid of your old mattress.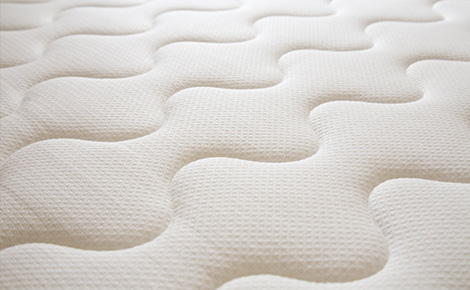 Where Can I Dispose of an Old Mattress?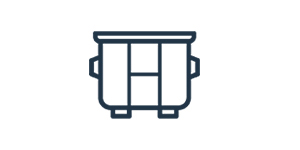 Dumpster Rental
Have a roll off dumpster delivered to your driveway to easily get rid of your mattress, along with other junk that needs tossing. Note that costs vary by location.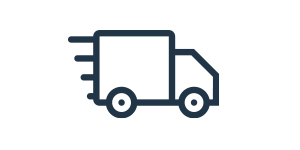 Junk Removal Services
Some junk removal companies charge higher rates for large items like mattresses. When you rent a dumpster with us, you pay one flat rate.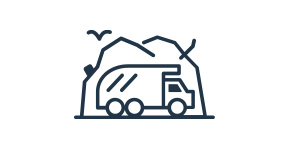 Local Dump
You can typically haul your mattress to the landfill yourself. First, make sure to check your local regulations. Also, be aware that landfills charge for disposal.
Can I Get Rid of a Mattress With My Regular Trash?
Since mattresses are large, heavy and contain a variety of materials, most municipal trash collection services won't accept them. Additionally, you can't throw your old mattresses in front load bins that might be present at your apartment complex. Check with your local sanitation department to find out if mattress removal is included with their bulk collection service.
When I Buy a New Mattress, Will the Company Take My Old One?
Some mattress companies may haul your old one away when they deliver. However, many companies have phased this service out to avoid contaminating new mattresses on the truck with bed bugs or other pests. If you purchase from an online retailer, you'll need to dispose of your old mattress on your own.
Can I Donate My Old Mattress?
Some organizations can't take mattresses due to health concerns like bed bugs. Call local donation centers to ask if they accept mattresses. To determine if the mattress is reusable, check for rips, tears, compression and stains. If the mattress is over 10 years old, it's likely time to toss it.
Can I Sell My Used Mattress?
Yes, it is possible to sell a gently used mattress, although the demand can be slim. Your best resource here is word-of-mouth – ask your friends if anyone is looking for a mattress. You can also check local second-hand shops. Most purchase new mattresses at wholesale prices or in bulk, so they may not take your used one. However, some offer buy-trade programs.
How to Dispose of a Table
Wondering how to get rid of those heavy tables? From dining room sets to large coffee tables and lawn furniture, tossing these bulky items can be difficult. To help you find the best disposal option for your situation, we collected a variety of resources, including some environmentally friendly ways to get rid of your junk.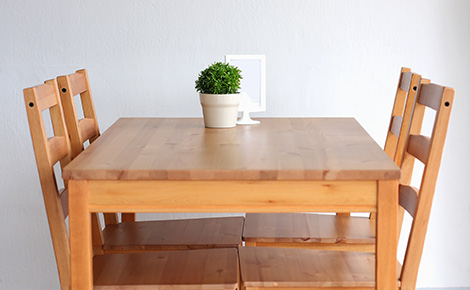 Where Can I Find Table Disposal?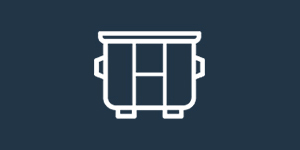 Dumpster Rental
Order a roll off dumpster to quickly toss your table, along with any other junk. For larger pieces, consider removing drawers or disassembling legs.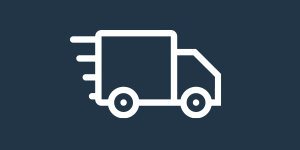 Junk Removal Services
Junk removal companies often charge extra for bulky items. A large dining room set may be too big for one truckload, which can quickly become costly.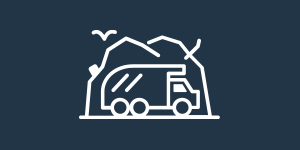 Local Dump
Hauling your old tables to the landfill yourself can be labor-intensive and bulky items may cause damage to your vehicle. Check local regulations and disposal fees.
Other Table Removal Options to Consider
Can I Sell My Old Table?
If your furniture is clean and in excellent condition, you may be able to make some extra cash selling it at a yard sale or local consignment shop. To successfully sell your furniture online, it's important to make your pieces stand out from the rest with competitive pricing, quality photos and specific details, like noting any imperfections.
Furniture Removal Restrictions for Disaster Cleanup
If you're cleaning out a home after a flood or fire, your local trash collection company may not accept these items for safety reasons. Our expert team will help you dispose of these items responsibly.
How do I get rid of furniture I don't want?
Start by asking yourself if you can sell, donate or recycle your unwanted furniture. You can place it outside for curbside collection if your city offers bulk trash service. If you are working on a large junk removal project, rent a dumpster to toss tables, chairs and sofas all at once.
Can I donate furniture?
Local donation centers like The Salvation Army, Goodwill and Habitat for Humanity may accept your furniture and even offer pickup services. If the furniture is in disrepair, consider recycling the piece at a local center instead of donating.
How much does it cost to dispose of a couch?
The average nationwide cost to rent a 20 yard dumpster is $268-$657. This option gives you the freedom to toss your sofa along with any other household items. If you hire a junk removal company, they can charge you up to $160 just to get rid of your sofa with additional fees for other items. Your city's curbside collection may also charge a fee. Selling, recycling and donating are usually free.
Where to throw away old furniture?
If your furniture is past its prime, you can take it to a recycling center or the landfill. To save yourself the hassle of hauling it to the dump yourself, consider renting a dumpster.
More Bulk Item Disposal Resources
Need some quick tips? Check out these blog posts and disposal guides.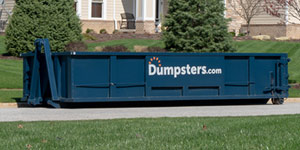 Dumpster Rental Resources: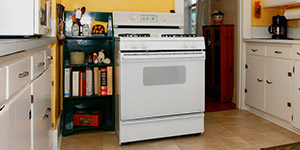 Bulk Waste Disposal Guides: