Top Kitchen Trends Experts Say Will Dominate 2022
Keep your kitchen looking spectacular with remodeling touches that'll stand the test of time.
2022 Kitchen Style Guide: 7 Improvements to Make This Year
These kitchen trends aren't just "in" right now. After talking to design experts, we're confident they'll remain popular. Take a look at these top trends and decide which ones you'll work into your new kitchen design.
Interested in which kitchen styles are worth the investment? We spoke with the experts at Sebring Design and Odell Construction to gather all the latest in kitchen trends that will last. While distressed cabinet finishes and stark white walls may be out, you might recognize some design elements on our list that have stayed popular over the years.
What do the professionals recommend for an up-to-date kitchen in 2022? Read on to find out.

1. Build a Kitchen Island With Seating
We spend a lot of time in the kitchen outside of preparing meals, so you might consider some innovative ways to create more livable spaces to suit your lifestyle. Add a large kitchen island for extra storage, breakfast dining or even a desk space to work from home. Provided you have the square footage to fit an island, this top kitchen trend can be helpful in a number of ways, whether you're hoping for a cozy gathering space for your family or just looking for a bigger surface to try that new recipe. Stay ahead of the kitchen trends for 2022 by transforming your island into a place of function and interaction.

2. Go for Dark and Earthy Colors
Tired of the monotonous bright whites of recent hipster design fads? Try switching to a sophisticated color palette that will remain beautiful long after other trends have passed. You may not want to drench your kitchen in dark colors, but mixing up the tones in the right areas of the room is a must for a truly stylish kitchen.
Cabinet Paint Trends
Possibly the easiest way to add bold colors without overwhelming the kitchen space, cabinets can stand out beautifully if given a fresh, dark coat of paint. Pair the dark paint with black or brown cabinet hardware for a mature, extra-stylish flair.
Katy Moynihan of Odell Construction lends insight into this popular trend.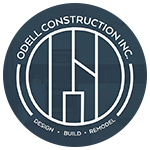 Katy Moynihan, Odell Construction
"I will say we are seeing less white cabinets which is exciting. I absolutely love a classic white kitchen but now we are seeing many more blues and greens, even purple for kitchen cabinet colors. I think the pop of color in a kitchen is great because to me it's more fun and inviting!"
Popular Color Schemes
Tans, browns, slates, dark greens and blues can add life and sophistication to your kitchen space. Since many people are spending more time than ever at home, the upgrade could brighten up your day-to-day. These deep, natural colors have already become new favorites for exterior siding, but while dark siding may not always remain in style, these calming tones are perfect for a tranquil kitchen space.
For the best effect, use these earthy colors on wood and other natural materials for a relaxing effect in your kitchen. Matte finishes create a particularly calming look. Be sure to contrast the colors with a few paler accents, such as a tile backsplash or tile flooring. Sebring Design's Bryan Sebring recommends contrasting dark cabinets with light hardwood flooring.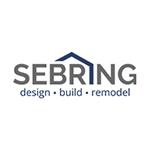 Bryan Sebring, Sebring Design
"There is a major move towards colored cabinets rather than white and lighter hardwood floors over the medium tones that have been popular for the past five years."
  

3. Choose Appliances With Smart Technology
Even if you're not building an entirely new kitchen, smart kitchen trends can easily be added to make cooking and cleaning a little easier. Better yet, smart appliances can provide the functions of multiple outdated appliances, so investing in newer hardware is often well worth the cost.
Take a look at these innovative features listed below for some kitchen design inspiration.
WiFi Enabled Appliances: Jump on the Instant Pot craze with a WiFi connection for easy programming via a phone app. You can keep your dinner cooking at the perfect temperature in a smart pot, no matter how far you are from the kitchen.
Appliance Connectivity: With a tool like the LG HomeChat, you can text your appliances to set the timer on the oven or adjust the temperature in your fridge and freezer.
Smart Refrigerators: Use interior cameras in your smart refrigerator to see what you need to get from the store while roaming the grocery aisles, and set expiration dates to receive notifications to help reduce food waste.
Touchable Stovetops: Induction cooktops use electromagnetic fields to turn your pots and pans into a heat source for cooking. This leaves the rest of your stove cool to the touch.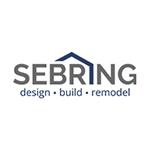 Bryan Sebring, Sebring Design
"Technology has entered the kitchen in full force, and not just in the form of fancy gadgets and appliances. Today, you can have a kitchen with technology integrated into every function and appliance, from the faucets to the fridge to the lighting. This is what we call a smart kitchen."
  

4. Create Shared Family Spaces
Isolated kitchens worked best in the long-gone days of chateaus with a full kitchen staff. Today, kitchens are a place for all members of the household to work and gather. Current kitchen trends recommend that a modern, inviting family kitchen should be only a few steps from a place where people can interact, such as a study area, office space, or children's play area. Large windows and an open floor plan can help make the kitchen more connected to these social areas of the home. Isolation is the enemy of a comfortable kitchen space, so consider removing an interior wall that divides the kitchen from other important family areas.
Working From Home
Want to be only a step away from your coffee pot? Keeping an eye on tonight's stew dinner while finishing up a report? A home office near the kitchen can provide endless benefits and conveniences, especially in smaller households where noise and distractions are minimal. Start setting up an office space that can coexist with your kitchen and get ready for a productive future!
Bringing Loved Ones Together
More of a classic feature than a flash-in-the-pan trend, the breakfast nook provides a cozy and informal space to eat and relax. Having a comfortable place to sit by your kitchen encourages the family to gather and interact in the heart of the home.

5. Increase Storage Space With Clever Designs
Storage is a vital element of every kitchen, and with today's trends, it doesn't have to look boring. Chunky cabinets with distressed finishes are no longer popular, but there are plenty of other options to organize your kitchen and keep all of your plates and gadgets neat and tidy.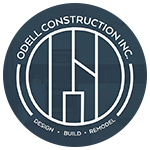 Katy Moynihan, Odell Construction
"Functionality in a kitchen is the number one reason people are renovating. We have been removing a lot of traditional pantries with walls and replacing them with floor-to-ceiling pantry cabinets which makes it feel more unified with the rest of the kitchen. The pantry cabinet can include rollout trays for better everyday use."
Floating Shelves
Let your wall-mounted cabinet breathe a little with floating shelves as a staple of minimalist kitchen design. Open shelves allow the eye a break from rows of knobs and doors, while still providing ample storage space. Consider installing shelves in the dark, earthy colors we mentioned above. The exposed shelves are a great way to display stylish or sentimental items and add some form to a functional kitchen.
Wall-to-Wall Cabinets
Symmetrical cabinets spanning the wall of your kitchen can make a statement while providing enough storage for even a large family's kitchen needs. If you're the type who keeps an abundance of gadgets and dishware, installing open shelves might not be the right fit for you. You might consider wall-to-wall cabinets as a traditional, yet stylish alternative.
Check out our Kitchen Cabinet Removal Guide to learn how to tear out your old, bulky cabinets.

6. Install a Larger Kitchen Sink
To complete your minimalist kitchen design, break up your countertop with a large, uncomplicated sink. Style specifics can vary, but undivided sinks with plenty of room are widely preferred in 2022. The farmhouse-style sink is a particularly popular kitchen trend. For maximum style, consider contrasting the metal finish of your sink with the other hardware in your kitchen. Mixed metal finishes were once a hard "no," but continue to hold a strong place in current kitchen trends. An overall dark sink with light countertops can add an even more stylish contrast to your updated home.
Need a Dumpster to Remodel Your Kitchen?

7. Make Your Kitchen Dreams Come True
Many people have experienced drastic lifestyle changes in the last few years. If you find yourself needing a facelift for your living spaces, don't be afraid to go against the grain or take big steps toward remodeling the kitchen area in a way that serves you. 2022 can be your year to make lasting improvements to your home – by following only the top kitchen trends.
Get Creative With Your Backsplash
Liven up the heart of your kitchen with a tile design that speaks to your character. From simple white subway tile to multicolored antique ceramic, you can find almost any pattern to suit your style without compromising on the practical function of a backsplash.
Add Personality With Décor Elements
Your kitchen is what you choose to make of it. Do you enjoy collecting handmade baskets? You can show off your favorite pieces on top of your kitchen cabinets or your floating shelves. Are you an animal lover? Complete your kitchen with themed hand towels or a similar small accent that makes the room your own without compromising on style.
Which Trends Will Make the Biggest Difference for Your Kitchen?
Small kitchen designs can benefit most from floating shelves and an open floor plan, which will make them feel more spacious. Whereas, bigger kitchens will be able to fit a functional island and a large sink. Consider tearing down an unnecessary dividing wall to connect your small kitchen with the rest of the home — you'll be amazed at the space this small kitchen demolition project can create. All kitchens can benefit from updates in colors, materials, and smart appliances.
What Do You Think?
Are you planning a kitchen remodel? We're listening. Head over to Twitter or Facebook,
and use #dumpstersblog to join the conversation.
Need a Dumpster for Your Next Project?