How to Tear Down a Wood Deck Yourself
Here's exactly how to get rid of that old deck to start fresh.
Your Guide to Demolishing a Deck
A well-maintained deck can be the focal point of your backyard. But if your wood deck is looking a little worse-for-wear, it may be time to tear it down. Getting rid of a worn or broken deck opens up your landscaping to endless possibilities.
"A savvy homeowner can usually save money by removing the deck themselves, and spend the money they save on building a new one," said Matt Weber, Editor-in-Chief of Extreme How-To.
Feeling up to the task? We'll walk you through tearing down your wood deck with advice from the experts.
How much does it cost to tear out a deck?
The average cost to hire a contractor for deck removal typically ranges from $5 to $15 per square foot. Demolishing the deck yourself can significantly cut costs, leaving only the price of disposal and any tools you might choose to rent.
Can I use a chainsaw to remove a deck?
Chainsaws speed up the process of cutting down handrails, wood beams and larger sections of wood. If you choose to use a chainsaw, watch carefully for nails.
How do I dispose of my old deck?
Wood that is still in good condition can be salvaged and reused on your property. You might consider selling it or giving it away if you don't need the material. For damaged or unusable wood, most local curbside pickup services do not accept large quantities of remodeling materials. It's usually best to rent a roll off dumpster for efficient disposal.
Can I burn my old wood deck?
Burning your old wood deck panels is not recommended. The timbers are typically pressure-treated with chemicals, making it illegal to burn them in most locations. For safe and efficient disposal, we recommend renting a dumpster.
How to Demo Your Deck in 7 Steps
Step 1: Know What You're Working With
"Demolishing a deck entails a lot of work," says Weber. "Detaching the boards and framing is only half of the battle, and disposing of all the waste material can present a major challenge." So, before you start the tear-down, it's important to familiarize yourself with how your deck is constructed and how much debris you'll need to get rid of.
Step 2: Collect Your Supplies
Next, make sure you have all the tools and safety equipment you'll need to complete the job.
"Wear gloves and eyewear when demolishing a deck to shield from splinters, nails and flying debris," explains Weber.
Deck Demolition Tools & Safety Gear
| Tools | /////Safety Equipment |
| --- | --- |
| Screwdriver | Gloves |
| Hammer | Protective eyewear |
| Pry bar | Closed-toe shoes |
| Hand saw | Knee pads |
| Chainsaw (optional) | Face mask |
| Sledgehammer (if necessary) | |
| Roll off dumpster* | |
*Depending on what city you live in, curbside trash pickup may not be an option so a demolition dumpster rental may be necessary.
Find a Dumpster for Deck Debris
Step 3: Tear Off the Railing
Working from one end of your deck to the other, remove the screws — or pull out the nails — that hold the handrail in place.
Once you detach the handrail, start removing the balusters. Take out the screws or loosen the balusters by working them gently back and forth.
After the top of the rail and the balusters are gone, you can disconnect the bottom rail in the same way.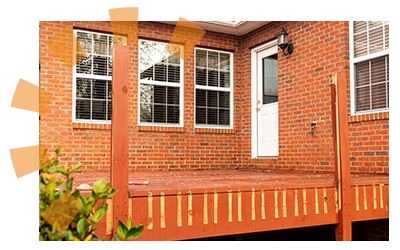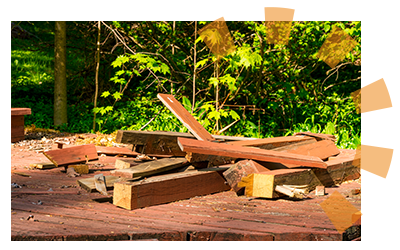 Step 4: Remove Deck Boards
Starting at one end of the deck, remove the screws to lift up each board. If they're nailed down, use a pry bar instead. This step can be relatively time-consuming, and depending on the size of the boards, you may need to use a saw to cut them into more manageable pieces. Then, carry the boards to your dumpster for simple and efficient removal.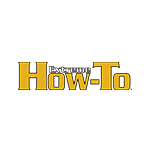 Matt Weber, Editor-in-Chief | Extreme How-To
"The risk of falling during demolition is probably the greatest concern. This risk increases once the deck's handrail has been removed, and increases even further once the deck boards are gone and all that's left to stand on is a series of narrow 2x joists. Depending on the location of your deck, mitigate these risks by doing as much work as possible from the ground. When you need to work atop the exposed floor joists, use sheets of plywood as a makeshift work platform."
  
Step 5: Pull the Steps Apart
Once your deck boards are out of the way, follow a similar process to get rid of the treads and risers for the steps. Use a pry bar to lift the treads, then, after all the treads are gone, cut the risers and stringer into small pieces that can easily be carried to the dumpster.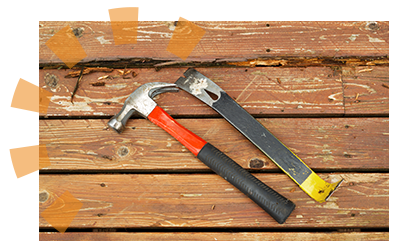 Pro Tip
Remember to clean up as you work. Toss pieces of the deck into your rented container to avoid having a huge pile to move when you've completed demolition.
Step 6: Cut the Deck Away From Your Home
If your deck is not attached to your home, skip down to the next step.
Starting from one end, use a saw to cut the frame off of the ledger board that's fastened to your house. Slowly — and carefully — make your way to the other side. As you cut, the weight of the deck will naturally start to pull away from the house.
Once the frame is detached, remove the ledger board.
Step 7: Tear Down Decking Joists and Rim Joist
Pry the decking joists away from the frame. If the joists are large and hard to remove, pound them loose first using a sledgehammer.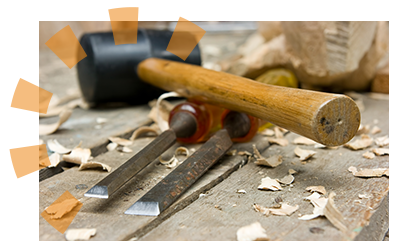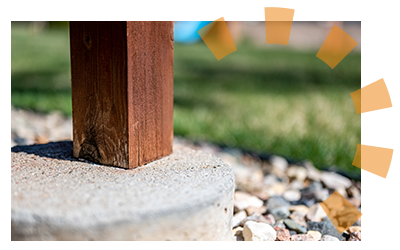 Step 8: Dig Out Supporting Deck Posts
Dig up soil around the deck posts with a shovel in order to loosen them. At the base of each post, there should be concrete support used for stabilization. Break apart the concrete using a sledgehammer if the pieces are large or too difficult to move. Once each base is loose, lift it carefully out of its spot.

Pro Tip
If you have access to a skid steer or similar piece of equipment, you can use this to remove the concrete bases instead.
Completing Your Deck Demolition
Now that the support beams are out of the ground and the last piece of wood has been tossed in the dumpster, your deck removal is complete. After you request to have your dumpster picked up, you'll be ready to tackle your next outdoor project!
Need to tear up more than just your deck? Whether you need to remove your old concrete patio or re-do the paver walkway around your lawn, let's make your yard the envy of the neighborhood.
Matt Weber
Matt is a DIY expert and the long-time editor of Extreme How-To. He is also a published author of The Quick & Easy DIY Manual: 321 Tips. Based outside of Birmingham, AL, he now works at Home Improvement and Repairs magazine, a publication showcasing professional-grade projects for homeowners and the hottest remodeling trends.
What Do You Think?
Have you torn down a deck at your home? We're listening. Head over to Twitter or Facebook,
and use #dumpstersblog to join the conversation.
Need a Dumpster for Your Old Deck?