10 Rental Repair and Maintenance Responsibilities for Landlords
Use this easy landlord checklist to keep your apartment or rental home looking its best with minimal effort.
Why Having a Rental Property Maintenance Schedule is Important
Whether you own a rental property or work as a property manager, there are tasks that should be completed on a regular basis. From changing furnace filters to testing carbon monoxide detectors, basic rental maintenance helps ensure that your property is in livable condition.
To help avoid costly emergency repairs and keep your tenants happy, we spoke to Laura Agadoni, Editor-in-Chief at Landlordology and Author of New Home Journal, for expert rental property maintenance tips for apartments and homes.
First, What Laws Apply to a Landlord's Repair Responsibilities?
Under the Landlord-Tenant Act, landlords are required to meet certain health and safety standards. They must also keep plumbing, electricity, heating and other basic amenities in working order. More specific landlord rental maintenance requirements depend on local municipal building codes or are spelled out in the lease agreement. For example, some property managers may take care of landscaping and snow removal, while others may pass this responsibility on to the tenant.
For specific rules in your state, check out this map of landlord tenant laws from the American Apartment Owners Association.
How Quickly Must a Landlord Make Repairs?
As a general rule of thumb, landlords have a 24-48 hour time frame to make repairs. Heating, cooling and other emergency repairs should be handled within 24 hours. Less-immediate repairs like a dripping faucet should be handled within 48 hours. Minor repairs and damages caused by tenants or guests are typically not the landlord's responsibility.
Landlord's Duty of Timely Notice
Keep in mind — before completing any of the repairs on our landlord maintenance checklist, you must have your tenant's permission to enter the property. If you don't give proper notice, you can be sued by the tenant or fined by the state. Most states require that you give 24- to 48-hour notice. However, in the event of an emergency repair, like a burst pipe, you may enter the home or unit without notice.
A Complete Preventative Maintenance Checklist for Your Rental Property
Keep your rental property in tip-top shape with these 10 basic rental maintenance tasks.
1. Test Smoke and Carbon Monoxide Detectors
Make sure these safety devices are installed according to the manufacturer's instructions and test them at least once a year. Working smoke alarms and carbon monoxide detectors are necessary in all rental homes. Smoke alarms must be installed within close proximity to bedrooms and on each level of a multi-story home.
"I provide a yearly inspection of all my rental properties," Agadoni said. "At that time, I check to see whether everything is working properly, including smoke alarms."
2. Keep Door and Window Locks Secure
In many states, adequate security measures are part of a landlord's maintenance responsibilities. "In other words," Agadoni said, "the doors and windows must lock." In addition, make sure windows close completely and all home security systems are in working order. When signing new tenants, it is your responsibility to change the locks.
Find a Dumpster for Rental Property Cleanup
3. Maintain Heating and Cooling Systems
Yearly maintenance to the HVAC system is the best way to avoid emergency calls from tenants without heat in the winter or air conditioning on the hottest days of summer. Heating is required almost everywhere for your property to be legally rentable. Air conditioning is typically not required, but many landlords choose to include AC units in warmer climates.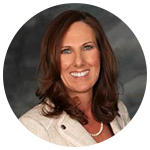 Laura Agadoni, Editor-in-Chief | Landlordology
"I arrange to have an HVAC company service my rental properties twice a year. At that time, a technician checks the heating and air conditioning systems, changes the filters, and makes sure everything is working properly."
  
4. Keep the Water Heater Running
Once or twice a year, hire a professional to drain your water heater to remove sediment build up. Any one-off hot water heater maintenance — like relighting the pilot light when it goes out — is also your responsibility. Replacing the system is expensive, so keeping it in good condition will help to avoid unexpected repair costs. It'll also keep you on the right side of the law, since landlords are responsible for supplying all tenants with running water.
5. Check for Leaks and Water Damage
Once a year, or after a heavy rainstorm, visit your property to check for soft spots on the roof, ceilings and walls. Look for signs of water damage around windows, showers and toilets. Catching these issues is key to preventing dangerous mold and expensive structural damage.
While you're at it, check beneath sinks, boilers and hot water heaters for leaky pipes. Landlords often pay water and sewer bills, so spotting a leak early can save you big bucks down the road.

6. Clean the Gutters
To prevent leaks and keep your property structurally sound, you need to inspect the gutters at your rental house twice a year — once in late spring and again in early fall. "When the house needs painting, gutter cleaning, tree trimming, and other big jobs, the landlord is generally responsible," Agadoni said.
Leaves and other debris can clog gutters and trap water, which leads to significant water damage through the roof, siding, windows and even the foundation. If you have pines or other messy trees near the home, consider cleaning the gutters every three months.

7. Prune Trees and Clear Debris
Depending on your lease agreement, your tenant may be responsible for basic landscaping like mowing the lawn and raking leaves. However, larger projects like general maintenance and tree or stump removal are typically your responsibility. In areas with winter climates, you may want to prune your trees before flurries and freezing temperatures hit. Heavy snow and ice can weigh on unstable branches, increasing the likelihood of fallen limbs causing property damage.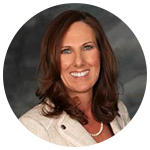 Laura Agadoni, Editor-in-Chief | Landlordology
"Some exterior home maintenance tasks are gray areas that should be addressed in the lease. For example, if the rental is a single-family house with a yard or a pool, the landlord can stipulate in the lease that the tenant maintains either or both of those."
  
8. Take Care of Insect or Rodent Problems
When a tenant informs you of a pest situation, find a professional exterminator as soon as possible to avoid infestation. No matter how clean the property is, insects and critters can find their way in. This can become a big problem very quickly in apartment buildings.

Pro Tip
If you have garbage bins or dumpsters outside your rental property, make sure lids stay closed and all trash is bagged. Building a dumpster enclosure is the best way to keep trash out of sight. Pests and rodents are attracted to food and other garbage left open.
9. Maintain Common Areas
Landlords are responsible for keeping all common areas of the building safe and clean. To ensure tenant safety, light fixtures must be in working condition. Also, stairways, hand railings and banisters must be free from hazards. Shared hallways and stairways need to be free of trash and other debris.
If a particular resident is responsible for ongoing messes in common areas, the landlord can send a notice to quit the behavior.
10. Provide Trash Receptacles
To keep your rental neat and sanitary, landlords are responsible for providing appropriate garbage or recycling bins. The size and number of bins you'll need depend on the number of tenants occupying the property. For multi-family housing and large apartment complexes, front load dumpster service is the most effective way to manage trash.
Need to Make Some Major Rental Property Repairs?
No matter how many preventative measures you take, basic repairs and cosmetic updates are all part of the landlord gig. Whether you're addressing an emergency repair or renovating your rental property to attract new tenants, renting a roll off dumpster will help make short work of debris cleanup.
Looking for trash service at your apartment complex? Dumpsters.com provides flexible rental agreements and consistent pickup schedules.
Laura Agadoni
Laura is an experienced freelance writer with a demonstrated history of working in the marketing industry — specifically as the managing editor for Landlordology. Based out of Marietta with her family, she is also an experienced realtor and landlord who enjoys playing tennis.
What Do You Think?
Have thoughts on running a rental property? We're listening. Head over to Twitter or Facebook,
and use #dumpstersblog to join the conversation.
Need a Dumpster for Your Rental Property?