7 Best Renovations for Your Rental Property
Renters will flock to your property with these simple DIY upgrades.
Expert Tips to Get the Most Out of Your Rental Property
"There's no bigger enemy to a landlord than a vacancy," says property owner Laura Agadoni. Getting and keeping renters is an important talent for landlords to master. Rental properties should be comfortable, attractive and functional to appeal to prospective tenants but still be a blank canvas for tenants to make their own.

Keep in Mind
Don't renovate your rental property like you're renovating your own home. It's important to upgrade the house to meet modern standards, but don't put the time and money you would put into your own home. The renters are not likely to take care of it the way you would, so it's not worth over-investing.
For must-do improvements property owners need to make in order to attract tenants and get a good return on their investment, we spoke with: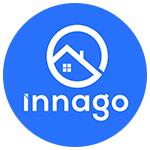 Dave Spooner, Co-Founder | Innago
"One of the best ways for landlords to improve their return on investment is to invest in the interests of their tenant. Doing so will increase the attractiveness of the units and, in turn, the likelihood that they will be occupied, revenue-generating properties."
 
7 Rental Property Renovations to Increase Value
From small fixes like updating hardware to larger projects like knocking down walls, there are many ways to spruce up a space for tenants. But what renovations add the most value to a rental property? Renters place a lot of weight on the look, feel and function of the kitchen and bathroom. We'll start there and work our way through other suggested improvements to increase the value of your rental property.

1. Renovate the Kitchen
"What I personally have found that gives me a great return on investment is updating anything to do with the kitchen, especially the appliances," Agadoni says. "I often get a rental property with a variety of mismatched appliances. I'll work with the newest one and replace all the older ones to match it."
Matching the finishes of the oven, refrigerator, dishwasher and microwave will instantly give the kitchen a more cohesive look. You don't need to spring for top-of-the-line products, but upgrading will increase the kitchen's functionality, which is a huge win for renters.
Other kitchen renovations to improve the aesthetics of your rental property:
Give the cabinets some attention: Before spending too much money on all new cabinetry, simply sand and paint the existing ones yourself. Top them off by adding new hardware for a modern look.
Invest in new countertops: If you can afford it, new granite countertops give the kitchen, and even the entire apartment, a newly-renovated look. At the very least, choose a kitchen countertop material that's durable and can withstand heat, scratches and stains.
Complete the look: Add some relatively inexpensive touches, like replacing the faucet and adding a backsplash. Glass tile backsplashes look modern and are easy to clean. Tenants love low-maintenance features and which also mean less cleaning for you when it's time to turn over the property for a new renter.
If you decide the kitchen needs to be completely gutted for a fresh start, do the demo yourself to save money.

2. Remodel the Bathroom
Because an up-to-date bathroom is something many potential tenants look for, remodeling this area of your rental is important. At the very least, some of the easiest improvements include replacing the toilet seat – or the entire toilet if necessary – adding a new shower head and updating the faucet and cabinet hardware.
If you're working with a small bathroom, do what you can to maximize the space and provide storage. This will give tenants a functional space, which is valuable but hard to find.
High-value renovations to consider for your rental's bathroom include:
Use a pocket door or barn door.
Install shelves. This will provide more storage but won't take up a lot of room.
To elevate the design of the bathroom, add a new vanity and more counter space if you have room. Get creative and upcycle an old dresser by adding a sink to turn it into a stylish and unique statement piece. You can also turn to places like IKEA and Costco for inexpensive options.
If it's in the budget, add a full bathroom for every bedroom on the property. Having a one-to-one bedroom-to-bathroom ratio is a big selling point for roommates.
If you think the bathroom is beyond repair and you need to start from scratch, demo the bathroom from top to bottom yourself to cut down on costs. You can also try our tips for remodeling a bathroom on a budget.
Need a Dumpster for Debris Removal?
3. Update Curb Appeal
The outside of the building is the first thing your future tenants will notice, so be sure to make a good first impression. Landscape the front lawn, but keep it low-maintenance and inexpensive so it doesn't require much attention from either you or the renter. Or something as simple as replacing or painting the front door can be an eye-catching change that gives the property an updated look.
Up your curb appeal with simple outdoor rental property maintenance like:
Planting new grass.
Adding a small garden.
Trimming back trees and shrubs.
Installing planters in front of an apartment building.
Pouring new concrete or install new pavers or bricks.

Keep in Mind
According to our flooring trends survey, over 25% of renters choose to replace their floors — so do it for them and give them what they want.
4. Install New Floors
The survey revealed that hardwood was the number one material used to replace the previous floors a recent survey showed. Hardwood is a popular material because it looks modern and it's easy to clean. Carpet, on the other hand, is not often sought-after in rental properties because it can trap smells and requires more maintenance.
When you're working through your rental property renovations, replace the floors last. Other projects can produce a lot of dirt and dust, so installing floors at the end will keep them looking their best. However, in the kitchen, save appliance installation for last and put the new floors in just before.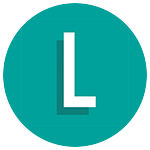 Laura Agadoni, Editor-in-Chief | Landlordology
"Replacing old carpet when needed is necessary to attract tenants. Better yet: replace the carpet with engineered hardwood or even laminate."
 
5. Paint and Update Easy Fixes
Here are a few touch-up projects you can do to easily improve the feeling of your rental property.
Paint: Keep the walls neutral to give potential renters a blank canvas to work with. You might also consider offering to paint the walls the renter's choice of color, whether that be the entire interior, a particular room or an accent wall.
Update: Install new light fixtures to modernize the space and brighten the rooms. Updating cabinet handles, door knobs and blinds are also quick and easy fixes.

Keep in Mind
Repair before you replace. It takes a little more elbow grease, but it's much cheaper and produces less waste, making it better for your wallet and the environment.
6. Create an Open Floor Plan
If you have the time and money, knock down some walls to open up the space. Open concepts are popular and will make the rental feel larger and brighter. Adding more windows will also make the interior feel bigger and bring in more light.
If you're making this a DIY project, make sure to identify the type of wall you plan to knock down before you dive in with a sledge hammer. If the wall is load bearing, it holds the weight of the building. You probably want to leave it alone, or involve a professional's help.

7. Add Popular Amenities
What sets your rental property apart from other landlords'? Here's a few amenities and improvements to improve rental value, fill vacancies and possibly even give you an opportunity to raise the rent.
Dishwasher: Anything that can add convenience to a tenant's life won't go unnoticed. Make this and the other appliances stainless steel to provide a sleek, modern look.
Storage space: Renters also look for function in their home. Give them the room they need to store their belongings comfortably.
Air conditioning: Having central A/C is a big win. If tenants can avoid the painful heat in the warm months, they will.
Off-street parking: Having a driveway or carport, especially in busy areas, can really hook a potential renter. Covered parking spots are big sellers in snowy climates.
Outdoor living areas: Whether it's a patio or balcony, provide a place to sit outside and enjoy the weather when it's nice.
Fenced-in yard for pets: Agadoni says 75% of her renters have been pet owners, so the cost of adding a fence is always worth it.
Washer and dryer in-unit: According to the National Multifamily Housing Council, 77% of renters wouldn't consider leasing a unit without a washer and dryer.
Why Should I Renovate My Rental Property?
You may be asking yourself if it's really worth renovating your rental. Updating appliances, putting in new floors or even something as simple as painting the walls can maximize your rental income.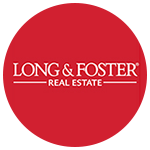 Deborah Harari, Long & Foster Real Estate
"Homes with updates are on the market for far less days than ones that are dated. It goes back to the old saying you need to spend money to make money."
 
Here's why you should consider updating your rental property to help you bring in more tenants and, by extension, more money.
Differentiate your rental property from competitors: Renovate to make your property as attractive as possible to potential tenants. If you have room in your budget, paying a little extra for a more finished look will give you room to raise the monthly rental amount.
Improve energy efficiency: Adding features like energy-efficient windows and a programmable thermostat can reduce the cost of utilities for future tenants, which is a popular selling point.
Increase property value: When you improve the available features of the rental property, you'll increase the resale value.
Improve renter satisfaction: By including newer and higher quality appliances, updating the countertops or making any other improvements, you'll not only give future tenants a great experience, but these products will likely require less maintenance. This means fewer calls to you to come fix a broken dishwasher that keeps leaking. This increases renter satisfaction and makes them more likely to renew their lease.
Deduct renovation costs from your taxes: If you're simply making repairs to maintain your rental property, any costs you incur for the fixes can likely be deducted from the property's taxable income. However, anything beyond a simple repair can be labeled an improvement and is not a deductible expense.
Get started these seven renovations to get the most out of your rental property. Create a budget and hit the ground running. You're sure to see a positive response from interested renters.
What Do You Think?
Have thoughts on home projects? We're listening. Head over to Twitter or Facebook,
and use #dumpstersblog to join the conversation.
Need a Dumpster for Your Next Project?