Reliable Apartment Trash Removal Service
Property managers juggle a ton of responsibilities, but you can trust waste removal in our hands. We'll adapt our apartment trash service to meet the changes of your complex with tailored collection schedules and dedicated account managers. Call to customize your trash agreement today.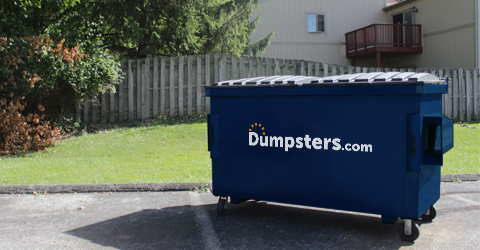 Connect With a Waste Disposal Expert
Choose an Apartment Dumpster Size
Our range of front load sizes ensures you have the right capacity for any multi-unit property. You can select a weekly, biweekly or monthly pickup schedule depending on your trash stream and property space. Plus, you have the freedom to mix and match multiple containers or modify your pickup frequency to accommodate your tenants.
Weight limits can vary by location. Exterior dimensions may vary by manufacturer.
Streamline Garbage Pickup for Residents
Our apartment dumpster service keeps complexes of all sizes clean with the responsiveness that property managers need. Our 2 and 4 yard dumpsters have low walls for easy access, while our 6 and 8 yard sizes feature sliding doors. We'll work with you to place your container in the most convenient location for tenants. And to save space for daily trash, you can even order additional containers specifically for recycling or cardboard-only bins.
How We Bill for Trash Removal
Your monthly bill starts the day your dumpster arrives on your property. Our commercial dumpster prices are determined by your location, container size, add-on features and collection frequency. You can expect the same monthly rate with consistent invoices and flexible agreement lengths so you can budget confidently.
A Waste Management Partner for Your Property
Whether you manage a small complex or a lofty high-rise, tenants expect their garbage to be collected on time. Our flexible agreements and prompt service keep your trash under control and your residents happy.
Honesty
Expert size and pickup frequency recommendations with straightforward invoicing so there are no surprises on your monthly bill.
Convenience
Ability to order, schedule and update service with a single point of contact for multiple properties nationwide.
Reliability
Customizable trash pickup calendars so you and your tenants know when to expect collection.
More Property Management Resources
Looking for other ways to take your complex to the next level? From eco-friendly waste options to routine maintenance and repairs, check out our blog for more inspiration.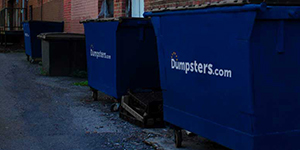 Find out how to implement apartment dumpster rules to keep outsiders from tossing their trash in your bin.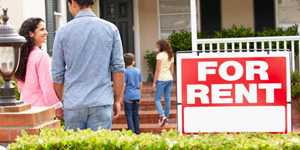 We rounded up basic landlord maintenance requirements to keep your residents safe and sound.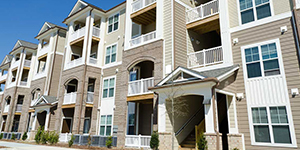 Time to bring in new occupants? From cleaning to renovations, learn how to fill your vacant property fast.