An Apartment Turnover Cleaning Checklist for Landlords
Empty apartment? Use this guide as an effective checklist to prep for new tenants.
An In-Depth Guide for Transitioning Between Tenants
When your tenant's lease is up, it's important to have a plan to avoid gaps in your rental property income. We spoke with three apartment turnover experts from Innago, Service Master by Zaba and Rentec to provide the best ways to fill your vacant property fast.
First, What Is an Apartment Turnover?
Renter turnovers happen when the resident chooses to move out instead of renewing their lease. The maintenance, cleaning tasks and signing a new tenant define the apartment turnover process.
A Complete Apartment Turnover Cleaning Checklist
Before the next tenant moves in, your priority is to restore the unit to its original condition, referencing the move-out inspection to see what it'll take to bring the place back up to par. Follow our cleaning and repair tips to make the transition as smooth as possible.
Print out our downloadable apartment turnover checklist to make sure you get everything done before handing the keys over to your new tenants.
Step 1: How to Handle the Move-Out Process
It's good practice to conduct a walk-through of the apartment before tenants move out, and note any damages. Refer back to the notes taken during their move-in inspection and maintain photo records of any dinged, scratched or broken parts of the apartment that go beyond normal wear and tear. This way, if you need to charge the tenant for damages, you have proof of the damage.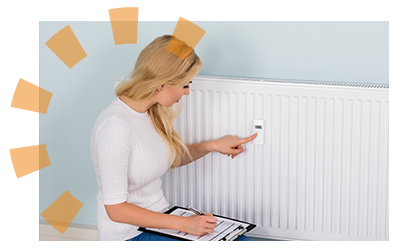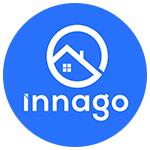 Dave Spooner, Co-Founder | Innago
"A smooth move-out starts with a smooth move-in. Create a checklist for your tenants and require them to fill it out and sign it. Adding pictures and video is a nice bonus. Landlords should also keep an eye out for any modifications made to the property that were unauthorized or violate the lease."
  
Another good rule of thumb for transitioning between renters is to require them to provide proof that they have discontinued utility accounts to the apartment.
Now it's time to get down to business and get the place ready for your new tenants.

Pro Tip
If you plan on hiring professionals to help between tenants, contact cleaning and painting companies as soon as you know the renter is moving out to get on the schedule. This will ensure quicker turnover.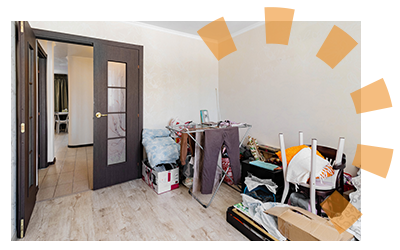 Step 2: Belongings Left-Behind
Chances are, your tenant is going to forget something in the unit when they move out. It could be small and insignificant like trash and cleaning supplies, or larger items like furniture. So, what do you do if your tenant has moved out but left belongings behind?
If you have new tenants moving in soon after the old ones leave, clear the items out, but don't get rid of them too fast. Depending on laws in your state and their reasons for leaving, you may be required to notify the tenant in writing before tossing their property.
Here are general guidelines to consider when dealing with left-behind items courtesy of Nolo:
Take any valuable abandoned property.
Store any property of value – jewelry, electronics, furniture, etc.
Give written notice detailing how and where to reclaim the property.
Provide a deadline for picking up their belongings – 30 days is common.
Declare that failure to claim the property means it is legally abandoned.
You may require the tenant to reimburse you for the cost of storing the items.
If materials have been left behind as the result of an eviction or the tenant has disappeared, the law requires that these situations be treated differently. If you're ever unclear about what to do, consult your landlord association or a lawyer.
Check out our comprehensive Furniture Disposal Guide to easily get rid of abandoned furniture from previous tenants.

Pro Tip
Some landlords choose to include stipulations about abandoned property after move-out in the lease. This may imply that any belongings left behind will become the landlord's property, and a removal fee will be taken out of the security deposit. However, state laws vary on what landlords can or can't do with furniture that's left behind. It's best to look up the specific statute for your state to make sure you're not breaking the law.
Step 3: Make Repairs and Update Appliances
It's a good idea to complete all of your repairs and maintenance issues before you start cleaning, because there's a good chance you'll leave a little dust behind. But, there's always an exception to the rule: don't paint until you've wiped down the walls.
Here's a list of common maintenance repairs to check for when cleaning out a vacant apartment:
Replace the air filters.
Replace burned-out lightbulbs.
Tighten or replace loose hardware.
Inspect the water pressure and drains for clogs.
Change out the batteries in the smoke detectors.
Inspect for water damage and leaky drains and pipes.
Check appliances and make sure they are working properly.
Replace anything that needs to be updated – toilets, cabinets, etc.
Fix anything that was listed as broken or damaged during the move-out inspection.
If there's been any damage to the appliances, or if they're outdated, it may be time to replace them. Don't forget to get rid of your old appliances in the process.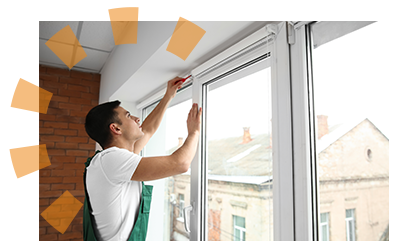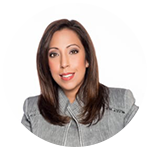 Diana Rodriguez, Partner | ServiceMaster Restoration by Zaba
"The most expensive problems we see are usually caused by bad plumbing. A small leak can damage floors, baseboards, walls and ceilings. Flooding can impact multiple units and require extensive repairs and water damage restoration."
  
Give yourself time to check and repair the plumbing. Rodriguez recommends letting a professional handle the inspection and repairs. It's a smart investment that will pay off in the long run.
Rent a Dumpster to Toss Abandoned Items
Step 4: Clean the Apartment Top to Bottom
Now that the repairs are done, it's time to clean up the place. Take the "top to bottom" mentality to heart, and save the floors for last. Check everything off your list before you give the floors a good scrub.
Decide if you're going to hire a cleaning company to do the dirty work for you, or do it yourself. If you have multiple units to clean, it may be worth the time and money to get a crew to handle it.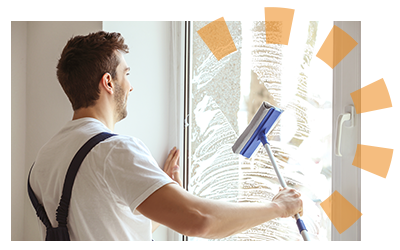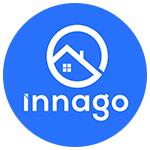 Dave Spooner, Co-Founder | Innago
"The general rule of thumb we recommend (and this goes beyond just cleaning) is to prioritize by smaller tasks first. Starting with the largest project can seem daunting, but breaking it down or starting with quicker tasks can help build up the momentum and motivation you need before the biggest cleaning needs you have."
  
Key areas to clean during an apartment turnover:
Kitchen
Floors
Cabinets
Microwave
Dishwasher
Refrigerator
Stove and oven
Counters, sink and disposal
Bathroom
Toilet
Floors
Vanity
Sink and cabinets
Bath, shower and surrounding area
Throughout the Apartment
Light fixtures
Trim molding
Walls and doors
Windows and blinds
Marks on the ceiling
Floors and/or carpet
Laundry and storage areas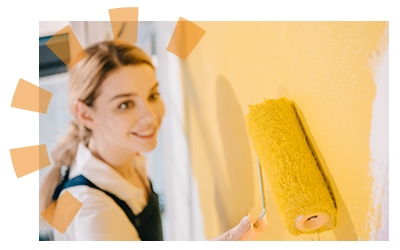 Step 5: Patch and Paint the Walls
If there are dents or holes in the walls from hanging items, make sure to patch those up and paint over them. If there are marks you can't gently scrub out, it's a good idea to paint over those, too.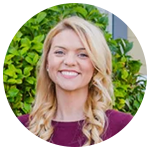 Kaycee Miller, Author | Rentec Direct
"When you factor in cleaning the walls, taping the walls, painting time and drying time, it can take up to eight hours to paint just one room."
  
New paint is essential to any apartment turnover. If you don't have a renter lined up when the old one moves out, this could help you fill the unit. Scuffed up walls remind potential tenants that they would not be the first ones living in the space, taking away from the feeling that they've found their new home.
Now that you've taken care of everything else in the apartment, you can finally clean or replace the floors before bringing in new tenants.
Step 6: Clean or Replace Carpet
Depending on how old or how dirty it's gotten, you may only need to vacuum and shampoo the carpet. But, more times than not, you'll need to do a deep clean or completely replace it.
If you decide to clean the existing carpet, hiring a professional is a good move, especially for pet-friendly units. Keep in mind that the drying time for carpet varies between two and 24 hours. This depends on the air flow in the room, humidity and carpet type.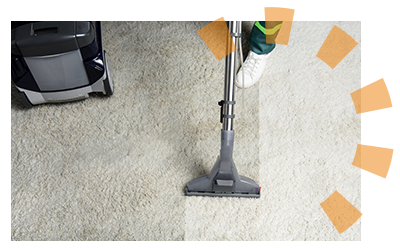 Replacing the carpet helps with pest control or lingering smells from the previous renters. It will also make the apartment look and feel new. You can even save on replacement costs by removing old carpet yourself.
Keep in mind – if you load carpet or remodeling debris into your regular trash container, you can get hit with extra fees or delay your pickups. When it's time to get rid of carpet, renting a roll off dumpster is the most efficient disposal option. Our customers typically choose a 10 yard dumpster for this project.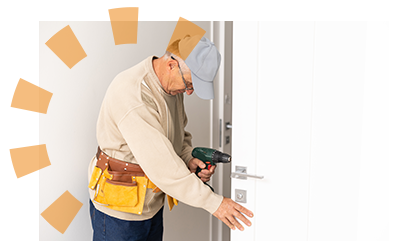 Step 7: Change the Locks
The last step in your apartment turnover checklist is to change the locks and get new keys. A new lock will help your renters feel safe, because there's no way of knowing if the previous tenants kept a copy. Just remember to make a set of keys for yourself. You'll need this in case the renters lose their keys, get locked out or for emergency repairs.
It's Time to Hand Over the Keys
You've repaired, scrubbed, painted and replaced. Now that you have the place back in tip-top shape, you can welcome your new tenants to their new home.
If you want to get more out of the apartments you're renting out, try our DIY landlord guide to renovating a rental property.
Dave Spooner
Dave is the co-founder of Innago, a property management software company that believes in providing easy-to-use management tools for small-to-mid-sized landlords. He's also discussed his entrepreneur skills and business strategies on several podcasts out of his hometown base of Cincinnati.
Diana Rodriguez
Diana is a partner at ServiceMaster Restoration. Based in Chicago, this family-owned disaster restoration and cleaning company has served the area since 2008. The organization works to build long-term community relationships and stands for a positive and productive work environment.
Kaycee Miller
Kaycee is an author for Rentec Direct sharing news, product and trends within the industry. Since 2007, Rentec Direct has offered a fully featured property management software application for landlords. Based in Oregon, the company offers features such as online rental payments and tenant screenings to assist small to mid-size property owners.
What Do You Think?
Have thoughts on property management? We're listening. Head over to Twitter or Facebook,
and use #dumpstersblog to join the conversation.
Need a Dumpster for a Property Cleanout?