How to Remodel Your Bathroom on a Budget
Get average cost ranges and value-driven tips to update your bathroom without flushing money down the drain.
Plan an Inexpensive Bathroom Remodel from Start to Finish
Second to kitchen renovations, remodeling a bathroom can quickly become one of the most expensive home projects. However, it doesn't have to be. With a proper plan and a little creativity, you can makeover your bathroom without breaking your budget.
We spoke to Kohler, Signature Hardware, HomeZada and Niagara Conservation for expert tips to help you get started with your low-budget bathroom remodel.
How can I save money in a bathroom renovation?
Keeping the existing framework is the best way to save money on your bathroom remodel. Costs can add up quickly if you knock down a load bearing wall, change the size and layout, completely tear down the drywall or overhaul all of the materials. To cut costs, refinish the existing bathroom elements or install prefabricated showers or vanities.
How long does it take it demolish a bathroom?
Bathroom demolition can be completed in one to two days. This timeframe includes prepping the space and removing all of the basic bathroom elements like vanities, toilets, tile, bathtubs and showers.
How big of a dumpster do I need for a bathroom remodel?
A 10 yard dumpster is great for small or half bathrooms. For larger bathrooms with heavy sinks and bathtubs, our team typically recommends sizing up to a 20 yard container.
How Much Does It Cost to Remodel a Bathroom?
The average cost of a bathroom remodel is $11,207, but homeowners can spend up to $16,638 on the high end of the spectrum. This includes new fixtures like the toilet, sink and bathtub, along with the cost of a new vanity, countertop and tiling.
Bathroom Remodel Cost Breakdown
| Cost to: | Typical Range* | National Average* |
| --- | --- | --- |
| Install a faucet | $155-$333 | $244 |
| Refinish a bathtub | $200-$900 | $460 |
| Install a sink | $215-$580 | $389 |
| Install a toilet | $218-$522 | $370 |
| Install a bathtub | $989-$5,087 | $3,033 |
| Install a shower | $1,169-$5,503 | $3,333 |
*Estimated costs from HomeAdvisor.
Find a Dumpster for Remodeling Debris
6 Inexpensive Bathroom Remodeling Ideas and Tips
1. Set Your Bathroom Renovation Budget and Timeline
A solid plan is essential. Think about what you want to achieve with your budget bathroom remodel and how much you can spend. Prioritize the projects that will make the biggest impact without draining your budget. Consider working with an interior designer or architect to make sure your timeline, budget and overall design are realistic.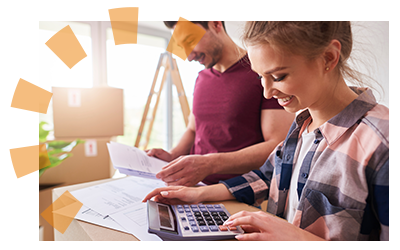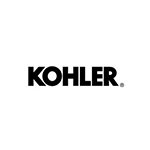 Lynn Schrage, Interior Designer | KOHLER
"Many people who want to save on a bathroom remodel think the most economical way is to go into it alone and take the DIY route. However, a professional designer can help you discover the style that fits your personality and budget — and help you avoid costly mistakes."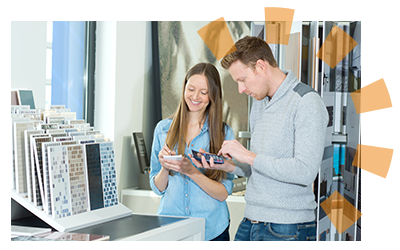 2. Shop Around for Materials and Labor
Whether you're retiling your floor yourself or hiring a contractor, it's important to shop around for the best price. Compare material costs from multiple locations and collect three to four contractor estimates before starting your renovation.
To find cheap bathroom remodel materials:
Compare department store prices online.
Search for deals at bargain stores, thrift shops and outlets.
Visit your neighborhood Habitat for Humanity ReStore.
Try online resources like Facebook Marketplace or Craigslist.
3. Keep Your Plumbing in Place
Work within your current plumbing configuration. Moving major plumbing or installing new water pipes will overflow your budget during a bathroom renovation. So, don't move your water supply and drainage unless it's absolutely necessary. Instead of replacing your current shower, bathtub, sink and toilet, try more cost-effective solutions.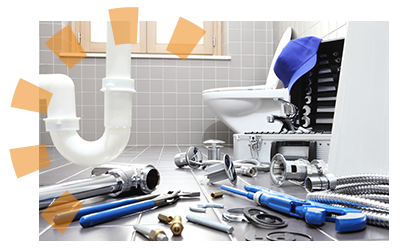 Consider these budget bathroom remodeling ideas:
Change your toilet seat and lid instead of replacing it entirely.
Retrofit your shower with a new system.
Install a pre-fabricated shower instead of a tiled shower.
Replace your old shower curtain or install a new glass door.
Convert your bathtub into a walk-in shower.
Refinish your tub or shower with a liner.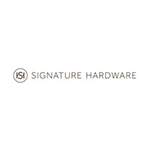 Casey Williams, Plumbing Product Specialist | Signature Hardware
"If you're looking for an affordable way to renovate your shower, shower panels can easily be retrofitted to fit existing single shower valve plumbing. This gives you the potential to add additional functionality without having to alter existing plumbing in the wall."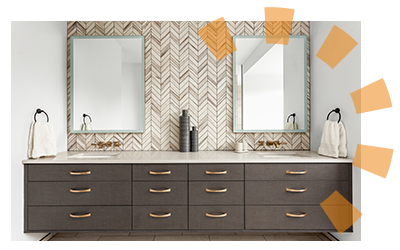 4. Don't Go Overboard With Tile
Floor-to-ceiling tile may look beautiful, but the expenses can stack up quick. To save money, opt for a durable linoleum or vinyl flooring.
You can even skip wall tile in favor of less expensive alternatives like mildew-resistant paint, reclaimed wood panels or wallpaper accent walls. If your heart is set on a natural stone or ceramic tile, reserve it for an accent wall. If you choose that route, you can save on installation costs by tiling the floor yourself.
5. Upgrade Hardware and Fixtures
The smallest details can make the boldest statement. From replacing light fixtures to switching out drawer handles, there are many inexpensive bathroom renovations that can completely change the look and feel of your space.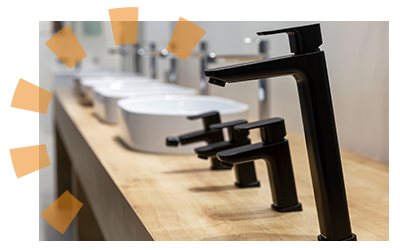 Here are some small-scale bathroom renovation project ideas:
Install a new sink faucet, drain and handles.
Refresh the hardware on your vanity with brushed nickel, brass or copper versions.
Install open shelving to free up counter space on your vanity.
Add small items like towel racks, robe hooks and toilet paper holders.
Update your floor registers to match your new hardware.
Replace outdated track lighting and install energy-efficient bulbs.
Switch out electrical plates and plugs.
Re-caulk or re-grout the seals around your sink, shower and tiles.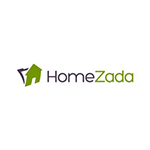 Elizabeth Dodson, Co-founder | HomeZada
"To save on a bathroom remodel, update the finishes in a bathroom rather than replacing the major components. Items like toilets, sinks, bathtubs and showers are more expensive than faucets, hardware and paint."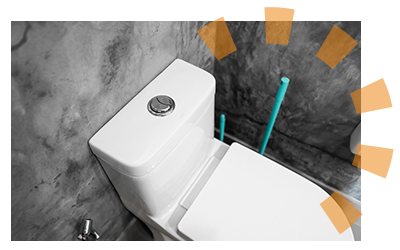 6. Go Green With Your Bathroom Remodel
Incorporating water conservation into your budget bathroom remodel is a simple way to extend your savings. Installing low-flow toilets, showers and sinks can lower your monthly utility bills and reduce your water footprint — especially important in areas affected by drought.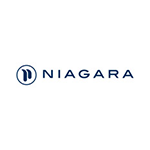 Matt Voorhees, Director of Wholesale | Niagara Conservation
"An average family of four can save up to 40,000 gallons of water per year using high-efficiency plumbing fixtures. That's with retrofitted high-efficiency shower heads, faucet aerators and toilets. If you're already making a purchase, it pays to purchase the most efficient model."
  
Ready to Remodel Your Bathroom?
Don't let the dollar signs stand in the way of creating your Zen retreat. We're here to help! Read our DIY Bathroom Demo Guide to learn how to save even more by handling the demolition work yourself. Then it's time to find the right contractor to finish the job.
Lynn Schrage
Lynn is an interior designer at the Kohler store in Chicago. She specializes in bathroom design services, offering customers professional advice while selecting the right fixtures.
Casey Williams
Casey spent over seven years specializing in bathroom products at Signature Hardware. Based outside of Cincinnati, he started as a showroom consultant and eventually became a product manager. In his free time, he volunteers for People Working Cooperatively, Inc., an organization that provides critical home repairs to low-income, elderly and disabled homeowners in Greater Cincinnati.
Elizabeth Dodson
Elizabeth is the co-founder of HomeZada, a resource she created to help homeowners manage their homes from top to bottom. The website provides tips for the entire homeowner lifecycle, purchasing a home, remodeling the space, and eventually listing the property for sale. Based outside of Sacramento, she has served on the Board of Directors of NAPO and volunteers for several career-focused mentorship programs.
Matt Voorhees
Matt is the Director of Wholesale at Niagara Conservation. Founded in 1977 near Fort Worth, the corporation is dedicated to creating innovative solutions for water conservation. The organization works with utility companies, government agencies, energy management officials and eco-conscious homeowners and developers.
How Much Does It Cost To Remodel A Bathroom? (2022, June 03). Retrieved from HomeAdvisor
What Do You Think?
Remodeling your bathroom? We're listening. Head over to Twitter or Facebook,
and use #dumpstersblog to join the conversation.
Need a Dumpster to Remodel Your Bathroom?