Pros and Cons of Wood Countertops
Butcher block is a trendy, eco-friendly material found in many kitchens — see if it's right for you.
Should You Choose Butcher Block for Your Kitchen Counters?
Dreaming of an eco-chic kitchen? The grainy aesthetic of woodblock countertops can help you achieve that natural look, but will it really stand up to the heat, nicks and spills that happen in a kitchen? To help you decide if wood is the best counter material for you, we rounded up the pros and cons of butcher block with tips from industry experts at NEWwoodworks, The BWC Company and Brooklyn Butcher Blocks.
Are butcher block countertops a lot of maintenance?
Yes, butcher block countertops do require more maintenance than other materials like marble or stone. To care for and protect the natural wood surface properly, you'll have to treat it with mineral oil and use sandpaper to smooth out any scratches or imperfections that may come from daily use.
How much do butcher block countertops cost?
The price of wood countertops varies depending on the specific type of wood but generally ranges from $40 to $100 per square foot or between $2,000 and $5,000 for a kitchen size of 50 square feet. In comparison to granite and other stones, butcher block is usually more affordable.
Are butcher block countertops durable?
Butcher block countertops are not only durable but also heat-resistant. With monthly resealing, the material typically lasts around 20 years.
How do you clean wood countertops?
Cleaning wood countertops is simple. Just mix mild dish soap and hot water, then gently scrub the surface with a sponge. To naturally sanitize the butcher block, spray the countertop with undiluted vinegar, then rinse with hot water.
What Is Butcher Block?
Butcher block countertops are made from straight cuts of wood that are glued together. The thick slabs offer a sturdy and smooth surface for food preparation. While they're usually found in commercial kitchens, meat processing plants and butcher shops, many people are incorporating woodblock countertops into their homes.
If you're considering this work surface for your trendy new kitchen, here's what you should know.
Butcher Block Countertops Pros and Cons
While there are many advantages of wood block countertops, it's also important to know the drawbacks.
| Pros | /////Cons | | |
| --- | --- | --- | --- |
| More sustainable than other materials. | Dents and scratches accumulate over time. | | |
| Has natural anti-bacterial properties. | Must still use a cutting board to protect surface. | | |
| Available at a wide range of prices. | Requires routine maintenance and proper sealing. | | |
| A variety of colors and styles to fit any home interior. | Prone to water damage if untreated. | | |
How Much Do Wood Countertops Cost?
With a wide range of woods at various price points, you can probably find a wood countertop that's affordable for you. Use the chart below to find a style that fits your budget.
Characteristics and Cost of Wood Countertops
| Types of Wood | /////Characteristics | /////Average Price |
| --- | --- | --- |
| Alder | Knotty, rustic | $41/sf |
| American cherry | Traditional look, rich red | $152/sf |
| Ash | Light color, consistent grain | $18/sf |
| Beech | Light to medium tone | $4/sf |
| Birch | Exotic, reddish brown tone | $34/sf |
| Hickory | Light to medium brown | $30/sf |
| Maple | Traditional look, golden hue | $83/sf |
| Pine | Knotty, light color | $11/sf |
| Poplar | Light color, fine grain | $38/sf |
| Red oak | Fits well with colonial style | $4/sf |
| Sapele | Rich, warm | $5/sf |
| Teak | Dark brown, gold streaks | $130/sf |
| Walnut | Dark, durable | $11/sf |
| White oak | Medium tone, fine grain | $5/sf |
*Source: Home Advisor
Rent a Dumpster to Toss Old Countertops
Can You Seal Butcher Block Countertops?
Yes, you can. Sealing butcher block is a great way to maintain their look. When choosing a finish, the most common choices are polyurethane and oil. Poly is a topical, chemical-based option that dries into a plastic coat to keep out moisture. Natural oils penetrate the wood and maintain the original texture.
Keep in mind that sealed wood countertops should never be used as a cutting surface. For unsealed countertops, it's especially important to routinely condition the wood.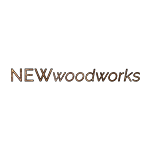 Rob D'Alessandro, General Manager and Fine Woodworker | NEWwoodworks
"We craft chop block tops from a variety of species with good results. We prefer oil finishes on most tops, especially in non-commercial uses. While they can require more upkeep and re-application of oil, they are more forgiving than film finishes and easier to repair."
  
3 Expert Wood Countertop Care Tips
Think wood countertops are right for you? We asked the pros how to maintain them.
Tip 1: Know Whether to Wax or Oil Your Countertop
To determine the right care routine, decide whether or not you want to prepare food directly on the wood countertop or on a separate cutting board.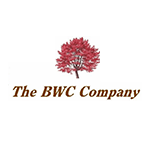 Brad Erickson, Owner | The BWC Company
"Butchers wax should not be confused with butcher block oil. Our wax product is popular for sealing and shining wood counters that are not going to be used as a cutting board. But cutting boards should use butcher block oil to help moisten and keep the grain from separating."
  
Nils Wessell of Brooklyn Butcher Blocks recommends coating cutting board wood countertops with mineral oil once every couple of weeks, or as needed. "Mineral oil evaporates, unlike a finish such as varnish. You can't really oil it too much, so why not make sure it's kept treated?"

Safety Tip
Walnut oil and tung oil are also popular but may pose a problem for those with nut allergies.
Tip 2: Keep Your Butcher Block Clean
D'Allessandro provides the following wood countertop maintenance tips for everyday care:
Keep countertops clean with mild soap and water.
Follow manufacturer advice on maintaining their specific finish.
Don't allow wood tops to soak up water or other liquids.
Tip 3: Avoid These Mistakes
To keep your butcher block countertops clean and well-maintained, Wessell has some advice on what not to do.
Do not use bleach to sanitize.
Do not use vegetable oil, olive oil or canola oil for finishing since they spoil.
Avoid using a scrubby pad, steel brush or other abrasive cleaning tools.
Avoid cutting with a serrated-edged knife on the board.
Are Wood Countertops Right For You?
To compare butcher block to other countertop materials available, use our infographic below with expert advice from Cambria.
Kitchen Countertop Comparison [Infographic]
While butcher block countertops are a sustainable material available in a variety of styles, they require a lot of maintenance. Whether they're the best choice for your remodel depends on how much elbow grease—and mineral oil—you're willing to put into them. Many homeowners see preserving the wood as a labor of love, bringing a special warmth to family gatherings for years to come.
If you're ready to rip out your old countertops, don't forget to rent a dumpster to handle the debris. Searching for more home remodeling inspiration? Check out the Indoor Projects section of our blog.
Rob D'Alessandro
Rob D'Alessandro is a general manager and fine woodworker at NEWwoodworks based outside of Rochester, NY in the town of Farmington. His team and sister companies create custom furniture using salvaged and reclaimed sustainable wood.
Brad Erickson
Brad Erickson is the owner of The BWC Company, a leading manufacturer of wood finishing products, including the original bowling alley wax. Based just outside of San Jose in Los Gatos, Erickson has 20+ years of experience in helping homeowners, manufacturing facilities, museums and other locations nationwide with wax products.
Nils Wessell
Nils Wissell started Brooklyn Butcher Blocks in 2010 in Brooklyn, NY. With materials sourced in the USA, Brooklyn Butcher Blocks produces wooden kitchenware, tabletops, bar tops and wooden tables in the Tri-state area and nationwide.
What Do You Think?
Do you have wood block countertops in your kitchen? We're listening. Head over to Twitter or Facebook,
  and use #dumpstersblog to join the conversation.
Need a Dumpster for Your Kitchen Remodel?