Construction Debris Disposal Guide
Jobsites create waste. In fact, in 2018, construction and demolition (C&D) jobsites generated over 600 million tons of waste — and that's just in the United States. Worldwide, these figures point to a growing need to dispose of construction materials in safe, reliable and sustainable ways.
Our comprehensive disposal guide highlights cost-effective ways to sell, reuse, donate and throw out C&D debris as well as where to recycle construction waste to maximize your project's waste diversion rate and achieve your green initiatives.
Types of Construction Debris
C&D or construction & demolition debris consists of any standard material that isn't removed from a jobsite before construction/demolition and isn't infectious or hazardous to human health.
Examples include:
1. Sell Surplus
One of the most cost-effective ways to dispose of construction waste is to sell surplus or overstocked materials once a job is over. These extra materials often include scrap metals and lumber, but can also include furniture and appliances from commercial FF&E projects, tenant improvement jobs or brand refreshes.
While buyback programs exist for a wide range of demolition waste and construction debris, the amount resellers typically offer for materials depends on the quantity and state of the materials being sold.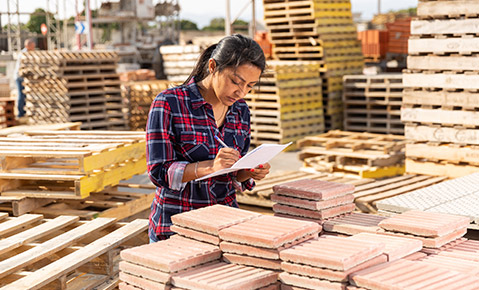 C&D Debris Buyback Programs
Looking for ways to get rid of construction debris and make back some of your operating costs? We've compiled a list of places looking to buy back unwanted and surplus materials from jobsites, whether it's a major, nationwide salvage yard, a state-sponsored program or an environmentally conscious local municipality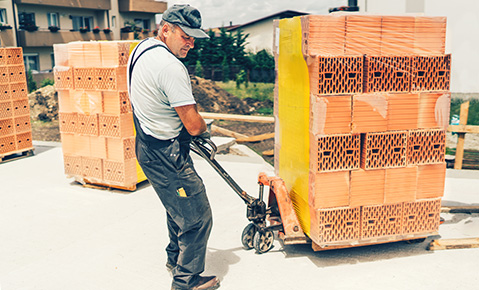 2. Donate Salvageable Pieces
Donations are a great way to get rid of C&D waste. Both local and national donation centers, like ReUse Centers or Habitat for Humanity, accept different types of materials commonly found on construction and demolition jobsites. Just be sure to note the condition of any materials before donating. A quick phone call to see what your nearby donation center needs may save you time and effort.
3. Reuse Extra Materials
Any kind of material surplus — such as extra plywood or asphalt shingles — can be reused for future projects. Non-hazardous C&D debris may be salvageable for use in projects later down the line, as well. The most common practice of reusing waste on a jobsite is called deconstruction. This could mean taking washers and dryers from an old hotel and reusing the appliances for a ground-up build.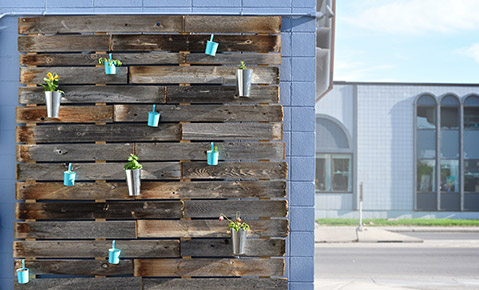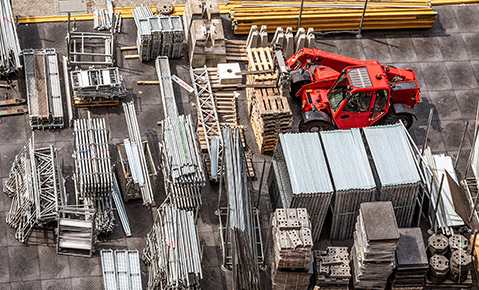 4. Recycle When Possible
Recycling facilities often have individual requirements for each material. Some recyclers prefer onsite sorting vs. offsite sorting, which may result in additional waste management support — like extra staff to sort or single-stream dumpsters to facilitate sorting. Recyclable C&D debris includes asphalt, concrete, soil and rubble, cardboard packaging, metals and wood.
Use the Construction & Demolition Recycling Association database to find a recycling partner near you.
5. Rent a Dumpster
The most time-efficient way to get rid of bulk construction waste is a roll off dumpster rental. For jobsites generating large amounts of C&D debris, ongoing waste removal is generally your best option. Ongoing service keeps your projects on a regular schedule, so you don't have to wait around for another can to clean up your site.
If you're concerned about sustainability, some waste management partners will reach out to recycling centers and buyback programs for you so you still achieve green initiatives without the hassle.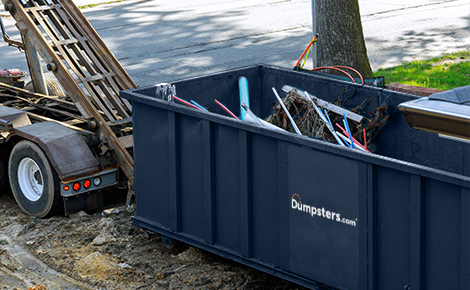 Get Construction Waste Removal
Construction Waste Disposal FAQs
What is construction waste?
Construction waste is any type of debris created on a construction site. This type of waste is generally referred to as C&D. However, only 10% of C&D waste actually comes from construction projects — the other 90% comes from demolition.
What can you do with construction and demolition waste?
There are five ways to get rid of C&D waste:
Selling
Reusing
Donating
Recycling
Disposing
Where can I dispose of building materials?
Building materials can be disposed of in a number of ways, including donations to charitable organizations, reusing materials in future projects, recycling gently recovered materials or selling them for a profit. The most common disposal method is to send the materials to a landfill for processing.
More Bulk Item Disposal Resources
Need some quick tips? Check out these blog posts and disposal guides.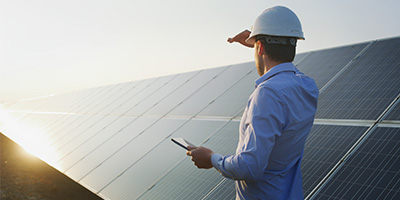 Blog Posts: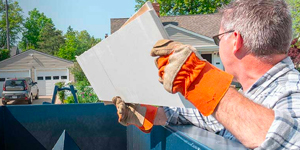 Dumpster Rental Resources: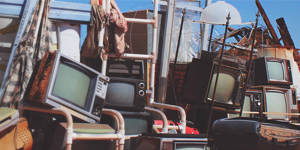 Bulk Waste Disposal Guides: