Tackling an Old Home Restoration: A Beginner's Guide
Learn where to start your restoration and bring modern convenience into old-world charm.
What to Know When Fixing Up an Old House
After purchasing a fixer-upper, it can be challenging to know what to do next. You may be left with a ton of questions, but most importantly, "Where do I start?" We asked Antonia Marniucci of The Architetta some questions about restoration to help you learn all about rehabbing your old home, what projects can or cannot be done yourself, and how to get your home back to its former glory on a budget.
What is the difference between remodeling and restoration?
Restoration of a property focuses on the small details of a building, while keeping the functionality and flow of a space the same. Remodeling is an overhaul of the space where you are changing the design and floor plan of your home to better fit your needs.
Is restoring an old house worth it?
If you are looking at taking on a project and renovating an old home yourself, you could save thousands of dollars in labor and increase the total value of your home with your new improvements.
What should I fix first in an old house?
We recommend starting with the exterior of your home by fixing any leaks and getting rid of standing water on your roof. This prevents further seen and unseen water damage in your home.
Do most older homes have foundation problems?
No matter the age, all homes can have foundation problems. Older homes can be at a greater risk of issues because they were built with less durable materials compared to the modern concrete slab foundation.
At what age is a house considered old?
Most experts agree that 50 years or older is considered an "old home" and anything older than that to be "antique."
How much does it cost to restore an old home?
If you are looking to completely gut and redo your home, it can cost anywhere between $100,000 - $200,000. This range includes improvements like new plumbing, appliances, structural restoration, and a new HVAC system.
Where to Start Restoring an Old House
DIY vs. Working With Professionals: Which Is Best?
Whether you're focusing on one particular room in your home or reinventing an entire layout, it's important to know what you can and can't do yourself. Some main considerations are your available time, budget and experience. Some important questions to ask when deciding if you should tackle home improvement yourself are:
Do I have the free time to complete this project?
Am I experienced enough compared to the difficulty of the job?
How much money am I willing to spend on the project?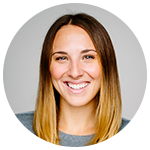 Antonia Marinucci, Principal Architect | The Architetta
"For a gut renovation or a house with serious deterioration, I would always recommend working with a team that specializes in historic properties. There are also incredible sources for DIYing available online! Restoring a porch, plaster repair, tiling … all of those projects could be a DIY effort if the homeowner is willing to take the time."
 
If you decide to work with a professional, it's important you find someone that understands your goals for the space and has the experience to help you achieve that. Ask your friends and family for recommendations to help you find a good match when looking for a contractor. If you're working with someone totally new, interview candidates to help determine if they're a good project and personality fit. Walking through the space with a contractor and learning how they intend to get the job done, as well as hearing how they would work with subcontractors and the rest of the team, can go a long way in helping you make a decision.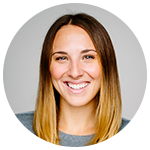 Antonia Marinucci, Principal Architect | The Architetta
"I always recommend homeowners adjust their expectations for cost and time. I also highly recommend getting a consultation from a restoration-focused architect or contractor prior to starting work or purchasing the property to help establish the scope of work and what the house truly needs."
 
Create a Restoration Plan
Before you make any major commitments, it's important you have a remodeling plan. Walk through the home and take note of any major issues, from a leaky roof or cracks in your foundation to drafty windows or sticking doors. Structural fixes and roofing repairs are the most important, so make sure you have enough room in your budget to make those repairs first.
As you're doing your walkthrough, ensure the property is right for your needs. For example, check that there is enough square footage for the members of your family. As you continue, walk systematically through the house and take note of what you would like to change, and how the space can better fit your needs.
When you're done, consider using modeling software or drawing out your floorplan to help you and others visualize your renovation goals. This can help you get a better idea of what materials and colors you would like to use, too.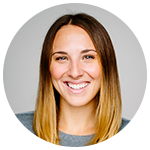 Antonia Marinucci, Principal Architect | The Architetta
"A homeowner should be paying attention to how much historic detail remains, where historic elements might be re-added strategically to add charm, and how to make modernization of a historic home feel authentic to the original architecture."
 
Once you've walked through the property and considered what you want to do, assess the total cost of renovation and see if you can fit everything into your budget. When you have a budget established, create an inventory for all the materials you have to help manage spending and prevent having a surplus of supplies to donate. Budgeting in additional money can be helpful and is recommended in case anything goes wrong, or something costs more than expected.
6 Steps: Restoring an Old House From Start to Finish
1. Assess and Repair Your Foundation
Checking for interior and exterior cracks, slanted hanging doors, uneven flooring, tile cracks, joint separation or bowing walls determines if there are structural problems. Old homes can often have foundation issues, and this can be the most expensive part of a renovation. However, repairs can make your home more energy efficient and keep heating and cooling costs down. We recommend consulting with a professional for this job.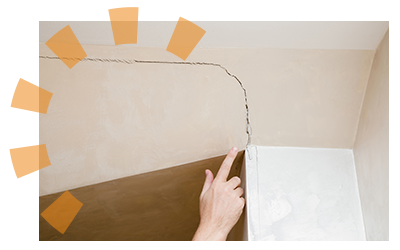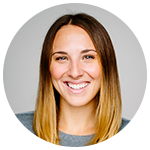 Antonia Marinucci, Principal Architect | The Architetta
"I recommend tackling the most urgent needs first: are there structural, roof, or foundation repairs that need to be made so that the home is safe to occupy? Addressing the biggest issues first gives a solid base for the rest of the work. You don't want to start cosmetic work if there are issues lurking beneath that will eventually need to be addressed!"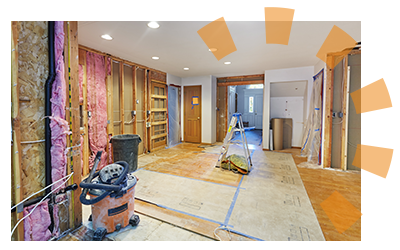 2. Begin Demolition
Once you've created a comprehensive restoration plan and know what needs remodeling, you'll begin demolition in these areas by carefully removing walls, flooring and more.
When gutting an old house, make sure you have the appropriate safety gear and have prepared your home for the debris. Begin by turning off your water and electricity to safely unplug large appliances and remove fixtures from the space. Follow this step by getting rid of old appliances or fixtures you don't plan on keeping.
Once you've removed old appliances, and anything in the way, you can begin by removing the walls. After that is complete, tear out and either save or discard the doors. Finally, tear out any flooring you don't plan on refinishing.

Safety Tip
When working in an old home it is important to take proper safety precautions. Test for asbestos in the building materials and lead paint before you begin demolition as these materials can be harmful to your health.
Get a Dumpster for Demolition Debris
3. Inspect Electric and Plumbing
Keep an eye on your bills. Whether you've been living in the home or just working on it, take the time to notice if your utility payments seem out of whack.
If something feels off, it could be an indication of electric, plumbing or heating-duct problems that could eventually become hazardous. Replacing and repairing any old electric and plumbing systems can help increase both the safety and overall value of your home.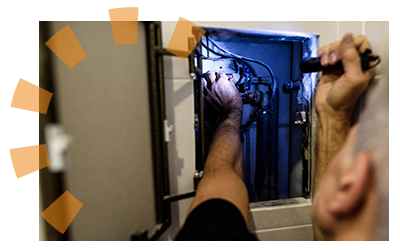 Safety Tip
If you're looking to cut costs, fixing small projects like a leaky sink or miswired outlet is possible to do yourself with minimal expertise. However, if there are larger issues that need to be addressed, we recommend working with a certified professional.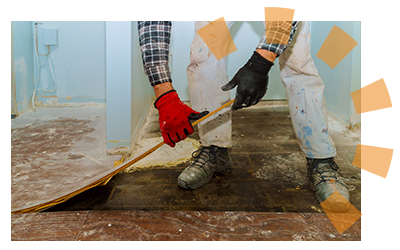 4. Redo the Walls and Floors
Once you have restored the foundation of the home and its internal systems, begin reassembling your home by adding back walls and flooring. This is a great time to add historic charm into the home by selecting materials and design elements that feel authentic to the original architecture. You'll really see your design take shape during this step. If you are looking for inspiration or want to restore your home back to the time it was built, look at photos of the house or similar homes online to help generate ideas. Marniucci has some great recommendations for how to add charm to a home that needed to be completely gutted.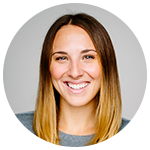 Antonia Marinucci, Principal Architect | The Architetta
"Picking materials that are original to the house, like wood windows instead of vinyl, will go a long way in helping the updates feel like they were always there. … Another great way to add depth is layering in woodwork — beadboard, taller baseboards, paneling, etc."
 
5. Replace Old Appliances
Update out-of-style, old, or unusable appliances to improve the overall look and function of your home. Adding new appliances not only adds modern convenience but can save you money on energy costs as new appliances are often more efficient and environmentally friendly.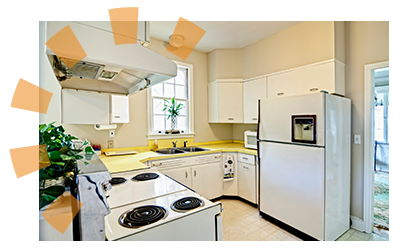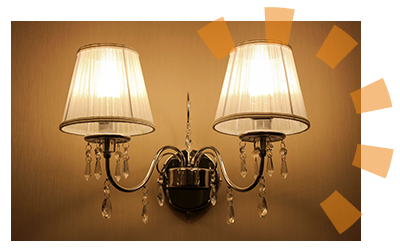 6. Refurbish Fixtures and Ornamentation
As your home begins to take shape, focus on smaller details to help your home come together and look intentional. Old homes are known for their craftsmanship and unique architectural characteristics — playing those up can help the overall design and charm of a home. Now's the time to pay attention to sconces, fireplace mantles, handrails, doors, baseboards and drawer pulls.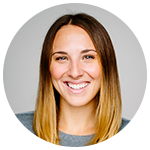 Antonia Marinucci, Principal Architect | The Architetta
"There are so many places, in person and online, that you can buy authentic and interesting salvaged materials. There are also a lot of retailers creating lighting and plumbing fixtures that compliment older homes. That's not to say an old house needs to be a period-accurate museum — I actually believe in the opposite! An old house should have modernizations that work for today's world, but still respect the original home."
 
Is Restoring an Old Home Worth It?
With such an involved process, it may be hard to determine if buying a fixer-upper and restoring it is worth the hassle. Restoring a property yourself can save you thousands of dollars, and is considered environmentally friendly. It also can preserve a way of life and architecture for future generations. If you're still on the fence, let Antonia Marinucci share her perspective: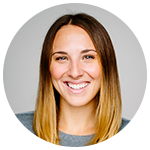 Antonia Marinucci, Principal Architect | The Architetta
"Restoring an old home is absolutely worth it! There is truth to the saying, 'We don't build them like we used to.' Old homes tend to use materials that have stood the test of time. There's a reason these properties have lasted for decades on end! That value is irreplaceable. Beyond that, there is a warmth and enchantment to old homes that can't be replicated in a newer home."
 
Antonia Marinucci
As a co-founder and architect at The Architetta in Cleveland, OH, Antonia has over 10 years of experience in architecture and urban planning. Her work has been awarded numerous times by local groups including Ohio City Incorporated, the Cleveland Restoration Society and AIA Cleveland. She has also been acknowledged for her work in urban design, winning multiple development and design competitions.
 
What Do You Think?
Have you restored your home to its former glory? Tell us about it. Head over to Twitter or Facebook,
and use #dumpstersblog to join the conversation.
Need a Dumpster for Your Home Restoration?