DIY vs. Contractor: How to Tackle Home Improvement
We've gathered important factors to consider and laid out different projects based on skill level to help you decide if you should DIY or hire a pro when planning a home renovation or repair.
Should You Do It Yourself or Not?
Whether you're remodeling your entire home or sprucing up a room, you'll want to make the right decision based on your skill level and the complexity of the job. Here are some things to consider when evaluating a project and deciding if you should try it yourself.
What to Evaluate

Questions to Ask Yourself When Deciding DIY or Pro

Ability

What's your experience level compared to the difficulty of the job?

Cost

How much money are you willing to spend on the project?
How much would it cost to hire a professional for the work?
How much could you potentially save by doing the work yourself?

Time

How much time would you have to spend on the project? Do you have the bandwidth to do it?
What is your time worth and how quickly do you want the project done?
How to Decide Whether or Not to Do it Yourself [Infographic]
It's important to have realistic expectations about your DIY project. If it's your first time taking on a home improvement task, start small and be honest with yourself about your skill level. It's also important to remember that these jobs require patience – you need to research each step, learn how to complete the project and fix mistakes along the way. You may even need to try something more than once until you get it right. Be flexible and work through your errors until you get it right.

Keep in Mind
You are not a professional, and that's okay. Know that your DIY project will likely not be perfect on the first try, especially if you're a beginner. Get comfortable being okay with "good enough." If you're a perfectionist who wants the job done flawlessly – hire a pro.
When to Try DIY
Wondering if you're ready to bypass the pros? Before you dive in, make sure:
You're Well-Researched and Confident: You've taken the time to research the project and the skills required to adequately finish the job, and you honestly believe you can attempt the work with considerable success.

You've Budgeted Plenty of Time: You've calculated how much time it will take to complete the job (tacking on some extra time if you've never done it before) and you have room in your schedule to get it done correctly. You also feel it's worth your time to try it yourself as opposed to having a contractor do the work.

Pro Tip
Write a project schedule to figure out how many hours you'll need to allocate to the job and how many days or weeks it will take you to get it all done. Then, decide if it's worth your time.
Tips for DIYers
If you've decided to take on the challenge, use these tips to make the project a success:
Give yourself a deadline: Schedule out each part of the job to help you finish in a timely manner.
Educate yourself: Watch tutorials online, read how-to articles and ask people you know who have done the project before for tips.
Have a place to escape: Depending on the size of the project, it could get a little chaotic. Designate a spot in your home that's clean and feels complete to get away from it when you need a break.
Celebrate the wins: Treat yourself for completing major parts of the project or share your success by sending pictures to friends and family of each completed phase.
Enjoy the process: Make a good playlist, ask people for help if you need it and take pride in what you're creating.
DIY Pros & Cons
Pros

Cons

It's cheaper (if you get it right) because you don't have to pay for labor costs.
You're in charge of the timeline so you don't have to rely on a contractor.
You have the potential to learn a new skill.
You have more control of the outcome matching your vision.

You'll end up spending more money if you don't get it right and the result can end up looking amateur.
It may be an expensive investment if you don't already have the tools needed.
There's room for error that can result in damage to your home that you'll be responsible for fixing.
There's a potential for danger and it can be exhausting to add a home project to your busy schedule.
When to Hire a Pro
Is hiring a professional the better way to go? Here's when to consider letting someone else take over the work:
1. A mistake would have serious consequences.
It's possible that an error could make your home unsafe. For example, faulty electrical wiring could cause a fire. The larger the risk, the more likely it is you should hire someone else to do it. When in doubt, a trained professional should handle any project that could end up harming you or your family if completed improperly.
Mistakes could also end up costing you more money to fix. Hiring a pro from the start helps to ensure the job gets done right the first time.

Good to Know
Reputable contractors have insurance and offer a warranty on their work. If they make a mistake or damage your property, they'll have to pay to fix the problem.
2. The renovation requires a permit.
If the job requires a permit, it's probably too big of a job or too dangerous to try on your own. For example, electrical, plumbing, structural and other major work often require a permit and should usually be done by a professional. Sometimes these jobs even require someone with a license to complete because they involve specialized knowledge.
Every municipality is different, but the following list of renovations generally require a building permit, which often indicates that you should hire a pro for the work:
Changes to the plumbing, electrical or HVAC systems.
Major structural changes or additions.
Changing the structure's foundation.
New window or door openings.
Adding an outbuilding over a certain size.
Building a deck over a certain size.
Constructing a secondary suite.
Adding a fireplace.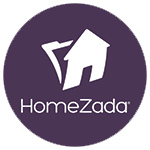 "Plumbing and electrical projects could result in flooding and fires if not properly installed. Roofing may also be better suited to the professionals due to heights and the risks of leaky ceilings if not properly installed. Each of these types of projects can result in very serious damage that could cost more to repair than the initial costs to hire a professional. Certain risks are not worth taking."
3. You're planning on selling your home.
To get a good return on investment on your home, it's important that it's in the best condition possible and looks flawless when you put it on the market. Presenting amateur upgrades to your home will not help you sell and could prevent potential buyers from putting in an offer. If your home repairs or updates don't look professionally done, buyers may wonder if there's anything else wrong with your home beneath the surface.

Pro Tip
Go half-and-half on the project. If you need a professional to handle the major parts of the renovation, take care of the easier aspects you feel comfortable with to save money. For example, tackle the demolition before the job or try painting after the big updates, but leave the major contracting to someone with more experience.
Find a Dumpster for Your DIY Demo
Tips for Working With a Contractor
Finding a professional you trust can take some time. Aside from the technical aspects of hiring a contractor, you want to make sure you trust them with your vision. Here are some things to keep in mind when you finally settle on a professional you feel comfortable with.
Sign a Contract: It should outline the project timeline, cost and any other details that are important to you, such as acceptable working hours.
Be Assertive: Speak up and politely advocate for what you want if you notice the work isn't getting done the way you'd like.
Have a Clear Vision: Frequently communicate what you want. Show inspiration photos, talk through the concept and be specific about what you want and expect.
Make a Checklist: Keep track of the tasks that need to get done and update the list often.
Pros & Cons of Hiring a Professional
When you hire a contractor to take on your vision, your budget is the limit, as opposed to your skills. You know a licensed professional will produce high-quality results and have the experience to guide you through difficult decisions over the course of the project. Take a look at some other considerations for hiring or not hiring a pro.
Pros

Cons

There's potential to increase the value of your home.
Pros are licensed and insured so faulty work is fully covered.
Permits are approved faster and you know the project will be up to code.
Hiring someone else to do the work frees up your time.
General contractors have connections with other trade professionals and may receive discounts.
They can often get better pricing on materials.

It's generally more expensive because you're paying for their labor and expertise in addition to material costs.
You're rarely their only job, so things can get overlooked or slowed down.
Timelines often stretch beyond what is estimated and you don't have any control over that.
Even though you're not doing the work, you still need to constantly communicate and be present to check on the job and make sure it's being done the way you like.
Factor in the Costs of Doing it Yourself
The DIY route can save you from spending money on a contractor, but it's not always cheaper to try it yourself. Some of the standard costs for projects, like tools and materials, are ones a DIYer will likely have to pay as they go. Professionals, on the other hand, already have the tools required for the job and can often get deals on materials a homeowner won't have access to. Plus, if you mess up and need to hire a contractor to fix your mistakes, it'll likely end up costing more than it would have to simply hire a pro from the start.
How to Save on DIY Jobs
Here are some ways you can cut costs but still complete the project well:
Build Your Skills
You can build up your abilities over time by starting with small projects, like fixing a leaking faucet or putting up a shelf. Be sure to do thorough research as you learn how to master different skills and jobs. Once you're confident you can get smaller jobs done on your own, work your way up to bigger ones.
Prioritize
Decide which parts of the project are worth spending extra money on and where you can save. Things that are used most often are probably worth spending a little more money on, like flooring and countertops. It's easier to save on items that fulfill their purpose even at a lower price point, such as light fixtures and hardware.
Save on Tools and Materials
If you need a tool you don't have, avoid buying it new. Borrow from a friend, buy second hand or rent from a home improvement store. If buying new is your only option, see if a family member or friend also needs the tool and split the cost.
You can cut down on material expenses by shopping at a reuse center, like the Habitat for Humanity ReStore. They take unwanted and unused materials, like leftovers from other building projects or materials salvaged from demolitions and deconstruction, and sell them at a lower price point.
Cost of the Professional Job - DIY cost = Amount of $ Saved
Amount of $ Saved / Time Required for Project = Your Hourly Wage
Use these formulas to figure out if a DIY project is worth the money savings without hiring a contractor and the time you'll invest researching and getting the job done.
Price the Professional Job: Get quotes from contractors to see how much the job would cost to be done by a professional.
Figure Out the DIY Cost: Add up the price of materials, tools and permits you need to buy. Subtract this from the quote the professional gave you to see how much you'll save on labor costs
Estimate the Time Required: Time is harder to estimate and depends on your experience level. You can usually research an estimated time for a project, but tack on extra if you're a beginner or you've never tried that particular project before.
Calculate Your Hourly Wage: Divide the amount of money you'd save doing the project yourself by the amount of time it will take to complete to figure out how much money you can save for each hour work.
These formulas will essentially calculate how much you would earn per hour by doing the job yourself. Ask yourself if you're willing to work for that wage.
Easy DIY Projects for Your Home
Be honest about your DIY skill before diving into a project. In the end, it's not worth it to take on more than you can handle. Use our criteria below to see where you fall on the DIY spectrum and try some of the corresponding projects to spruce up your home.
Assessing Beginner Skills
Here's a quick look at what a beginner DIY project looks like:
Requires few, if any, prior skills.
Uses common, inexpensive tools that many homeowners already have, such as a hammer, handsaw and easy-to-use cordless tools.
Can usually be completed within a day.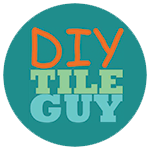 "There aren't a lot of downsides to a DIYer tackling projects like a kitchen backsplash, bathroom flooring or patching a wall. Generally, the worst-case scenario is that they require a little extra time or very minimal additional expense. These types of projects are a great way for homeowners to improve their homes and get some experience to handle more complicated projects down the road."
Beginner DIY Projects to Try at Home
Assessing Intermediate Skills
If you're comfortable with minor DIY jobs around the house and feel you have beginner knowledge, maybe you're ready to take it up a level. Here's how we recommend assessing yourself as an intermediate DIYer:
You've tackled DIY projects before, so basic repair skills should be second nature to you.
You have experience with and feel comfortable using a range of power tools.
If you're more on the advanced side of intermediate, you might feel comfortable trying minor permitted work.
These middle-ground projects likely require some special tools, but they are typically low-cost and easy to obtain. The jobs may often take days or weeks to finish, so you should feel comfortable doing more work.
Intermediate DIY Projects to Try at Home
Assessing Advanced Skills
If you think you're an advanced DIYer, ask yourself this – "have I been confidently completing a range of home projects for years?" If the answer if no, stick to the intermediate jobs for a while.
Signs You're Advanced
You've likely remodeled entire rooms by yourself or with a partner, meaning you've tried and mastered a range of skills.
Use this litmus test to identify an advanced project:
It requires expensive, specialized tools that you know how to use.
There's often dangerous work involved, requiring special skills.
Building permits are often essential.
Even if you feel like you belong in the advanced category, it's usually best to leave some jobs to the pros, like projects involving plumbing, electrical, roofing or foundation.
Advanced DIY Projects to Try at Home
DIY or Hire a Pro – Will You Do It Yourself or Not?
Long story short: try DIY if you have the right abilities or can easily learn the skills needed for the project, but defer to a contractor if it's not worth your time or the risk. Here are some final takeaways from a Cleveland-area construction company.
DIY Could Save You Time: Learning how to complete a simple and basic home project via DIY videos or from a book or blog will take less time than calling around and trying to find a handyman to complete the work.
DIY Can Be Rewarding: Successfully completing a simple project can give you a sense of confidence and accomplishment.
DIY Can Be Detrimental: Make sure to assess safety precautions, potential property damage and, of course, your knowledge of the project itself.
Odell Construction, Inc.
The Odell team is a remodeling company based in the greater Cleveland area. The company services local neighborhoods such as Westlake and Rocky River and is dedicated to transparency and offering creative building solutions. Their work highlights quality, community building and establishing lasting relationships with clients.
What Do You Think?
Have thoughts on this topic? We're listening. Head over to Twitter or Facebook,
and use #dumpstersblog to join the conversation.
Need a Dumpster for Your Next Project?