Do It Yourself: How to Tile Your Bathroom Floor Like a Pro
Installing bathroom tile is one of the best ways to cut costs. Tackle this DIY project quickly with tips from the pros.
Flip Your Bathroom From the Floor Up
Dreaming of a spa-like bathroom but your old flooring squashes your zen? Whether it's peeling linoleum or outdated vinyl, replacing your bathroom floor will quickly modernize your space. This two to three-day remodeling project will not only impress guests, it can increase your home's value.
Flooring materials for the average bathroom typically cost between $100-$500, depending on your selections. Hiring a professional for the installation can double or triple your expenses, so this project can be a cost-effective option for the intermediate to expert DIYer.
So how do you lay tile yourself? Well, we called in the experts — Allie Bloyd of Builders Surplus and James Upton the DIY Tile Guy — to provide helpful tips and advice.
What is the 3-4-5 rule for laying tile?
This rule is used to cut and lay tile perfectly in a square corner. To do this, you want to measure your tile. The length of one edge should be three inches, the height of the other should be 4 inches and the diagonal between the two ends should be 5 inches.
What is the easiest tile to install to in a bathroom?
WPC Vinyl is a combination of wood, plastic and vinyl tile, and is considered the easiest to install. This is because it's waterproof and is much more flexible and easy to work with compared to porcelain or ceramic tiles, which are brittle.
Why do you start in the middle of the room when laying tile?
If you start from the edge of the room, you're likely to end up with inconsistent grout lines and oddly cut tiles on one wall. If you measure the space and start in the middle, the tile will appear more centered all around.
Supplies Needed for Your DIY Bathroom Tile Project
If you don't have these supplies on hand, visit your local home improvement store and ask about tool rentals for a budget-friendly alternative.
| Tools | Materials |
| --- | --- |
| Circular saw | Grout |
| Drill | Knee pads measuring tape |
| Grout float | Measuring tape |
| Jigsaw | Rubber gloves |
| Mixing bucket | Safety glasses |
| Notched trowel | Sealant |
| Sponge | Tile and spacers |
| Wet tile saw | Underlayment |
Get a Dumpster for Old Bathroom Fixtures
How to Prepare Your Bathroom
In addition to towels, toothbrushes and decorative items, you'll need to take out some bathroom fixtures to give you room to work. Remove these items to prep your bathroom:
Toilet: Remove the toilet and place an old rag in the hole to block sewer gas. Depending on the height of your new tile, you may need to install an extension ring over the toilet flange before reinstalling.
Vanity: If you plan to replace your sink or vanity now or in the near future, make sure the entire area surrounding the drain pipe is covered to keep it level.
Door: Removing the door keeps the space well-ventilated and allows more room to work. You might need to undercut the door before reinstalling it to accommodate the new tile height.
Baseboard: This is optional but recommended. Reinstalling baseboards at the end of the project helps cover slight measuring mistakes for a cleaner look.

Pro Tip
Looking to get rid of old flooring from a bathroom renovation? Our flooring disposal guide has all the tips you need to efficiently toss remodeling debris.
How to Install a Tile Floor Step-by-Step
1. Measure the Area and Purchase Materials
Measure your bathroom wall-to-wall to figure out how much tile, grout and underlayment to buy. For the correct amount of tile, calculate the square footage of your room. After you select your tile, determine how many tiles you need per square foot. Consider purchasing a few extra tiles to allow for breaks or cutting mistakes.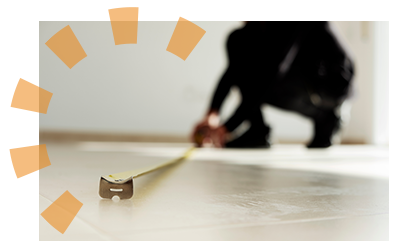 Tips for Selecting Floor Tiles for Bathrooms
More often than not, neutral colors are the way to go, especially if you plan on selling your home. Also, be sure to select a tile that can handle a lot of foot traffic.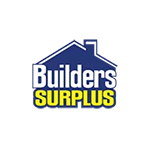 Allie Bloyd, Marketing Director | Builders Surplus
"Go for a look that you know you'll love for decades if need be. Something that will still match your vanity if you decide to change it down the road."
 
It's also important to pick a material that can handle water. This means, it shouldn't be too slippery or too porous. Upton points out that some types of tiles easily absorb water, shampoo and soap, making them a bad choice for the bathroom.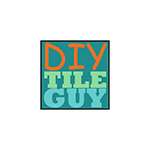 James Upton, Founder | DIY Tile Guy
"Many times, people want to select a natural stone, such as marble, travertine and granite. While these products look great, more often than not, they are maintenance intensive and people don't usually understand what they are getting themselves into."
 
So, what material do the experts recommend? A great option is porcelain.
"It's more durable than ceramic," Bloyd says. "If it chips or cracks, it won't be as noticeable because porcelain tile is the same color all the way through typically. Ceramic is usually red or another color in the body with a paint or glaze on top."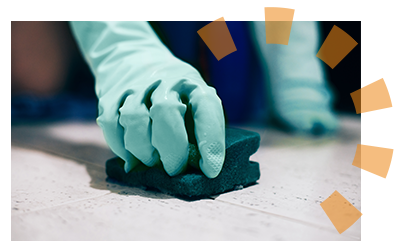 2. Clean the Area
To keep your new tile from cracking, thoroughly prepare the surface. If you're removing old tiles, consider renting a renovation dumpster and make sure to vacuum away the dust and debris.
You can lay tile over linoleum or vinyl. If you go this route, keep these tips in mind:
Scrape away loose, peeling ends of linoleum or vinyl and vacuum dust and particles.
Fill cracks or low spots with thin-set.
Scrub the floor with a vinyl floor stripper to dissolve wax and residue, carefully following the label's instructions.
Use an abrasive scouring pad to texturize the floor's surface so the underlayment easily sticks when installed.

Pro Tip
Always wear gloves and eye protection while working with cement and chemical products. These materials can dry out bare skin or cause chemical burns.
3. Install Underlayment
A layer of cement backer board provides a clean, even surface to lay bathroom tile. Plywood backer board also works, but experts recommend the sturdier cement option. This will offer the best support for heavy tiles.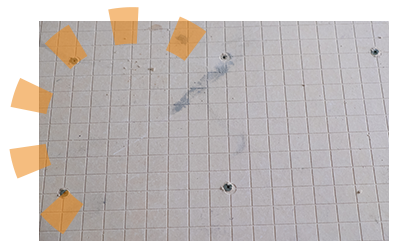 How to Install Cement Backer Board
Cut the cement board into panels with your circular saw to fit your measurements.
Be sure to cut panels at a manageable length to fit through doorways if cutting outside.
Use a jigsaw to cut inside corners and circles for sinks, toilets and other bathroom fixtures.
Lay panels so that four corners never meet at one point.
Using your drill, screw the underlayment to the sub-floor, spacing screws about 6 inches apart to maintain a level surface.
To secure the cement board, opt for a thin-set adhesive. Be sure to read the thin-set's label and follow instructions carefully.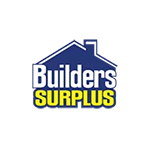 Allie Bloyd, Marketing Director | Builders Surplus
"Make sure you have a very level subfloor if you're installing stone tile. It's heavier than other tile and can crack if it's not level."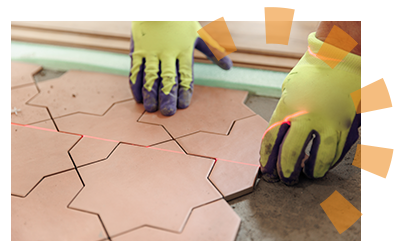 4. Lay Out Your Tile
It's a good idea to dry-lay the tile first to decide on the best layout. Start in the center and work your way out, keeping spaces between the wall and tile. Don't begin at a wall. This may seem easier, but you may have to cut tile very thinly at the opposite wall. For best results, here's how to lay floor tile.
Starting from the center, arrange your tile so you use as many whole pieces as possible.
Use tile spacers to space tiles evenly.
Count and measure the tiles that need to be trimmed to size.
Before removing the tiles, use chalk to mark tile placement for reference during installation.
How to Use Tile Spacers
To achieve a professional look, follow these tips for tile spacers:
Consider purchasing a narrow width to minimize maintenance and the likelihood of cracks or stains.
Keep the tile spacers in place while the thin-set dries. Skip to this step.
Use needle nose pliers to remove tile spacers once completely set.
Don't lay tile spacers flat. This keeps the grout from adequately filling the space.
Don't place tile spacers in corners. This can make removal more difficult.
5. Cut Your Tile and Complete the Layout
Use your tile saw to cut the tiles down to the sizes you measured in the previous step. Test a few before cutting all of them to make sure you have the proper measurements. Dry-lay all cut tiles for a final quality check before installation.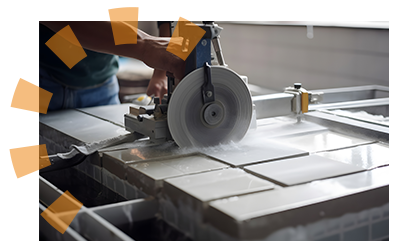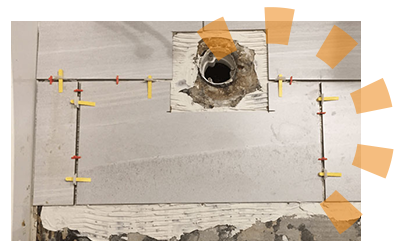 6. Apply Thin-Set Mortar
Remove tiles from your layout section by section and place in an organized pile. Using a notched trowel, spread a thin layer of thin-set mortar in small segments at a time. Replace tiles with the tile spacers so they stay in position. Once the floor is completely covered, let the mortar dry for a full 24 hours.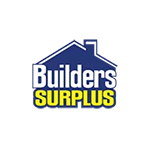 Allie Bloyd, Marketing Director | Builders Surplus
"Butter the back of your tile when laying floor tile. This is rubbing a thin layer of mortar on the back of your tile in addition to the mortar on the floor. This ensures a better hold."
 
7. Fill Spaces With Grout
The next day, carefully remove the tile spacers. Mix your grout following the manufacturer's instructions. Using a grout float, neatly fill the spaces between each tile. Once completely applied, wipe away surplus grout using a damp sponge. Allow another 24 hours for the grout to dry, then apply a grout sealer to protect from chips and stains.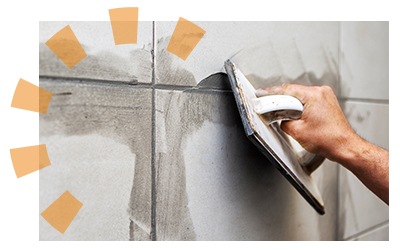 Enjoy Your Refreshed Bathroom
Reinstall doors, trims and fixtures. Wipe down floors once more and replace rugs and bathroom décor. Voilà, your bathroom is now ready for luxurious bubble baths aplenty. Next, you can move on to refreshing other areas of your home with updated flooring like new carpet, tile or even the popular vinyl plank flooring.
Allie Bloyd
Allie is the Marketing Director at Builders Surplus, a full-service remodeling and renovation company that serves the Louisville and Cincinnati areas. Builders Surplus focuses on kitchen and bathroom design, flooring, windows and tile.
James Upton
James is the owner of the Issaquah-based Tiger Moutain Tile Inc and runs the DIY Tile Guy blog. He has over 30 years of experience in construction and has specialized in tile since 1996. His advice has been featured in publications, like The Washington Post, This Old House, Architectural Digest and USA Today.
What Do You Think?
Have thoughts on installing your own tile? We're listening. Head over to Twitter or Facebook, and use #dumpstersblog to join the conversation.
Need a Dumpster for Bathroom Flooring?