Carpet or Hardwood: What Are You Laying Down?
Choosing hardwood or carpet doesn't have to be overwhelming. Use our comparison guide for a stress-free decision.
How to Pick the Right Flooring for Your Rooms
It's recommended that people take 10,000 steps per day to stay healthy. However, just because you're supposed to walk roughly five miles each day doesn't mean you have to do it on floors you don't like. Carpet and hardwood are the two most popular flooring choices according our comprehensive flooring trends study. But which should you install in your home? The experts at the National Wood Flooring Association, Asthma and Allergy Foundation of America and Sun & Earth weigh in on the pros and cons of each.
Is Carpet or Hardwood Cheaper?
When debating the cost of carpet vs. hardwood, carpet is the cheaper option. Of the five flooring options cited in our flooring trends survey, carpet came in as the least expensive material per flooring project by over $200. Wood, on the other hand, was nearly $300 more than carpet.
However, don't let the numbers scare you. The survey also revealed that more than one-third of flooring projects cost less than $1,000.
For more exact numbers, the cost of hardwood floors typically runs between $12 and $20 per square foot, while carpet is $7 to $12 per square foot. It may not seem like a big difference, but that means that for a 140 square foot room, it would cost between $1,680 and $2,800 for hardwood and $980 and $1,680 for carpet.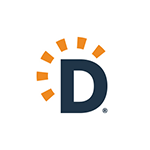 Dumpsters.com | Comprehensive Flooring Trends Survey
"The most popular choice, wood, was the second-most expensive material and cost about $1,970. Carpet held the lowest price per project at an average of $1,656."
  
The Pros and Cons of Carpet and Hardwood Flooring
Pricing isn't the only factor to consider. The characteristics of each floor type are major points to think about, along with your unique flooring needs.
Characteristics of Carpet vs. Hardwood
Carpet

Hardwood

Acts as an insulator.
Reduces injury from falls.
Comfortable for children and pets.
Absorbs stains and harbors allergens like dust and mold.

Easy to clean.
Long-lasting and sustainable.
Versatile and available in many styles.
Prone to scratches and needs regular maintenance.
Advantages of Carpet Floors
1. Comfort
Coziness is one of the biggest benefits of carpet over hardwood. Carpeting adds a homey feeling to your space and the soft surface allows for young kids to play on the floor comfortably, particularly in areas like the basement.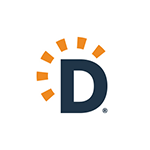 Dumpsters.com | Comprehensive Flooring Trends Survey
"While hardwood was the primary choice in all other rooms, carpet was preferred in the basement where 35% of respondents chose this material over the mere 9% who picked wood."
  
2. Safety
Carpet can be a safer option than hardwood for pets, children and elderly family members. Slips and falls are far less likely, but if they do happen, the carpet itself and the padding underneath can help prevent injury. Just be sure to regularly inspect that it's secured to the ground. Corners that pull up can quickly become tripping hazards.
3. Price
When you need to replace flooring, carpet is generally cheaper than hardwood. You'll find plenty of styles, textures and types on the market with price ranges to fit any budget. Plus, since carpet is easier to install than hardwood, DIYers can save on installation costs too.
4. Insulation
Carpet acts as an insulator, providing the peace and quiet you're looking for, whether you live in a two-story home or a multi-family complex. As one of its biggest advantages over hardwood, carpet can also trap heat in your room on cold days and prevent cool air from escaping in the summer — keeping energy costs down.
5. Style
Carpet is available in a variety of designs and colors to fit your interior design scheme. You can make a bold and colorful statement or go neutral. And if you have uneven flooring, installing carpet can hide the imperfections and help level things out.
Cons of Carpet Floors
1. Allergens
Allergies are a major factor when deciding between carpet or hardwood flooring. Carpet fibers easily retain dust, dander and other allergens. You'll have to vacuum frequently to pick up these particles, especially in homes with pets. Also, in rooms with high humidity and moisture levels, carpeting is prone to mold and mildew growth. For cleaner air quality, invest in a certified asthma & allergy friendly® vacuum.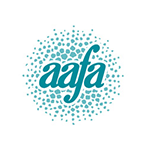 Michele Cassalia, Director of Marketing | Asthma and Allergy Foundation of America
"Look for vacuums with a HEPA filter. They have been tested and found to prevent allergens from going back into the air. If you have allergies, wear a mask while doing housework. Leave the house for several hours after cleaning it."
  
2. Stains
From wine spills to muddy pet paws, carpets stain easily. If not treated quickly with carpet cleaner, liquids can soak into the padding or subfloor, leaving a lingering odor. To resist discoloration, some carpet manufacturers use pre-treated synthetic fibers. This may keep your carpet looking like new, but be aware that chemicals are often used in this process.
3. Lifespan
Although carpet is cheaper than wood upfront, you'll probably need to replace carpeting sooner than wood flooring. The lifetime of your carpet depends on its quality. Basic grade carpets typically need replacing in about five years, while high-quality versions can last 10 to 15 years.

Pro Tip
If you're deciding between carpet and hardwood in a sunny living room or an unventilated basement, keep in mind that UV rays and humidity can affect the color of carpet over time and impact its longevity.
4. Maintenance
To get rid of dust and stains, you'll likely spend a lot of time vacuuming and spot treating, especially in homes with pets and children. And the costs of maintenance and professional cleaning can add up over time. If you're looking for something low-maintenance like 54% of the participants in our flooring trends survey, hardwood may be a better fit.
5. Trendiness
While carpet remains one of the top options, it is only chosen in one out of every four flooring projects. Hardwood remains the most desirable flooring option for the majority of homeowners, not only when replacing floors, but when new homes are built.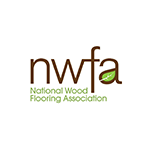 Anita Howard, Chief Operating Officer | National Wood Flooring Association
"Research conducted by NWFA indicates that 66% of U.S. consumers would choose wood floors for their dream homes. (And) in a study conducted by the National Association of Home Builders, wood floors were identified among the top-10 desirable features."
  
Find a Dumpster to Toss Old Flooring
Benefits of Hardwood Floors
1. Versatility
With so many colors, styles and types, homeowners can incorporate wood flooring into nearly any home design. Hardwoods can be sanded and restained to fit the style of your home — even if that changes over time.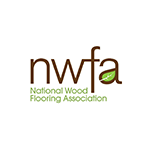 Anita Howard, Chief Operating Officer | National Wood Flooring Association
"Finish preferences have evolved over the years away from high-gloss looks to matte looks. These more-natural finishes tend to mask minor scratches and other everyday maintenance issues such as rain water walked in from the outside."
  
2. Cleanliness
Hardwood flooring is very easy to clean, which is why 54% of survey participants chose hardwood floors. The solid surface can be wiped with a mop to pick up dust particles, dander and dirt. This is especially important if you have allergies or asthma and are trying to decide between hardwood and carpet.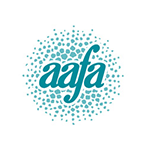 Michele Cassalia, Director of Marketing | Asthma and Allergy Foundation of America
"The health implications of hardwood for allergies are positive: because the floors are so easily cleaned you can wipe them down and remove allergens."
  
3. Durability
With routine maintenance and proper installation, hardwood flooring can last for generations. Scratches can happen over time, but these marks can typically be removed with quick spot cleaning. If a number of marks accumulate over the years, you can refinish your wood floors to bring back their luster. Keep in mind that most experts say wood flooring can only be refinished up to 10 times.
4. Sustainability
Hardwood is a long-lasting and renewable building material. It also requires less energy and fewer chemicals to produce than carpet. Manufacturing wood flooring causes very little waste since chips and sawdust can be used to make paper and other composite products. Bamboo and palm wood are two types that have the lowest economic impact, but don't discount the lasting ability of salvaged or reclaimed wood.

Eco Tip
The Forest Stewardship Council helps to ensure responsible harvesting and planting of trees, and you can check for the FSC label while shopping for flooring.
5. Value
According to Howard, "NWFA's consumer research shows that 80% of U.S. homeowners believe wood floors add the most value to their home." If you're prepping your home to sell, don't overlook the resale value of carpet vs. hardwood flooring. Wood floors will turn buyers' heads and increase the value of your home.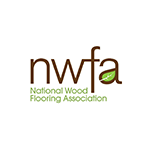 Anita Howard, Chief Operating Officer | National Wood Flooring Association
"A study conducted with real estate professionals indicates that homes with wood floors sell faster and for more money than homes without wood floors. The increased value for identical homes with wood floors averages 10%."
  
Possible Wood Flooring Issues
1. Scratches
Wood flooring can be scuffed by certain shoes, furniture and pet claws, especially in high-traffic areas. Place soft pads under furniture to prevent scratches from shifting and use extra care when moving heavier pieces. Preventing undesirable marks over time can be as easy as leaving your shoes at the door.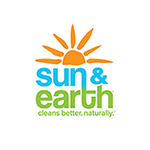 Donna Witonsky, Owner | Sun & Earth
"The biggest concern when caring for your hardwood floor is preventing deep scratches in the wood creating hard to clean crevices and diminishing the natural luster. Extend the life of your floors by adapting a 'no shoes' policy, keeping most of the dirt in the doorway and not tracked through the house."
  
2. Sound
As your home settles and flooring matures, you may hear a little extra noise when stepping in certain spots. The squeaks are usually caused by the flooring expanding or contracting with time, causing the floor boards to rub against each other or the subfloor. While noise doesn't necessarily signal something bad, it can be annoying. On top of that, anyone in a room below you will hear each step you take. An area rug helps muffle the noise, but you might choose carpet over hardwood if you prefer peace and quiet.
3. Temperature
Expect a cold awakening when your bare feet touch the floor on early mornings. You can easily fix this with rugs and a pair of slippers, but hardwood floors may not be best if you prefer going barefoot. Also, since hardwood can't trap heat as well as carpet, it could lead to increased heating bills in the winter as you try to maintain a consistent temperature in your home.
4. Price
Hardwood floors range in price depending on the type and quality of the material. Oak and maple are the two most common wood floors and typically range from $4 to $14 per square foot. DIY installation is difficult, so you'll also need to factor in labor, which can bring the full cost of a wood floor to about $12 to $20 per square foot.
5. Firmness
When you drop something or take a tumble, hardwood floors aren't very forgiving. Plus, it's entirely possible that the individual boards can crack if something heavy is dropped on them. Carpet floors are preferred by families with young children, especially in rooms where kids spend most of their time. Good examples are bedrooms and playrooms.

Pro Tip
Looking to get rid of outdated carpet? Check out our carpet disposal guide to learn how best to dispose of it efficiently.
Which Flooring Works for You?
Still on the fence? Keep in mind that you don't have to pick one type for the entirety of your home. Each room can have a unique flooring type to match the vibe or use of the area. These are the most popular choices for each room:
Carpet vs. Hardwood: A Room-By-Room Checklist
| | Carpet | Hardwood |
| --- | --- | --- |
| Basement | X | |
| Bedroom | X | X |
| Entryway | | X |
| Den | X | |
| Dining room | | X |
| Family room | X | |
| Hallways | X | X |
| Kitchen | | X |
| Living room | | X |
| Playroom | X | |
Michele Cassalia
Michele, a Philadelphia native, was the Director of Marketing for Asthma and Allergy Foundation of America for over a decade. The non-profit serves to save lives and reduce the burden of disease for people with asthma and allergies. Michele has developed key skills that help environmental groups improve the lives of millions.
 
Anita Howard
Anita has been the Chief Operating Officer for the National Wood Flooring Association for over 10 years, but has been with the company twice as long. Her leadership goals leads NWFA, a non-profit based in St. Louis, to provide technical support, education and networking to its members. This network propels the advancement and promotion of the wood flooring industry.
Donna Witonsky
Sun & Earth was created to compete with commercial cleaning products. Donna believes everyone should have access to bio-based products that work. The developers continue to seek better ways to clean with simpler and more powerful ingredients than its competitors. Based out of Philadelphia, their wholesome cleaning products ship nationwide.
 
4 Easy Tips to Help You Walk 10,000 Steps Every Day. (2020, July7). Retrieved from ClevelandClinic.org
Asthma and Allergy Friendly Vacuum Cleaners. (2010-2023). Retrieved from AsthmaandAllergyFriendly.com
Miguelez, Cristina. How Much Does It Cost to Install Hardwood Flooring? (2022, June 2). Retrieved from Fixr.com
Robillard, Rob. Ask the Carpenter: How many times can you refinish a hardwood floor? (2017, June 14). Retrieved from Boston.com
What Do You Think?
Did you choose carpet or wood flooring? We're listening. Head over to Twitter or Facebook,
and use #dumpstersblog to join the conversation.
Need a Dumpster for Your Outdated Flooring?