Historic Building Restoration: Preserving Our Past
Before you renovate your historic building, here's what you need to know.
3 Things to Know About Restoring Historic Buildings
"Historic buildings are a tangible link to our past. They tell a story that anyone can experience by driving by or going inside," said Margaret Lann with the Cleveland Restoration Society. "These structures keep community memories alive."
Restoring historic buildings maintains the original aesthetic and provides us with an educational tool for the history, art, architecture and engineering of the time period when the building was originally constructed.
If there's one thing to remember when preserving important and long-standing buildings, it's to maintain their character. If you tamper with them too much, their charm and value will diminish.
Historic Preservation FAQs
What is the purpose of historic preservation?
Historic preservation in homes and buildings protects types of architecture and art that hold valuable information about the past. Preserved buildings and art can provide insight into how people used to live.
Why is preservation of historical architecture important?
Preservation of architecture can be important in giving a community a sense of place and connection to the past. Historic buildings are often a representation of an important person or event.
What is the difference between preservation and restoration?
Restoration works to re-establish the function and details of a home after they are lost over time or have been ruined by decay. Preservation works to keep existing details intact so they are not lost.
What Makes a Building Historic?
The first clue that a building has historic value is its age, but that doesn't mean every old property should be protected. The importance an aging structure holds can be found in the meaning the building brings to our lives or the history it marks.
For a building to be considered historic, it must:
Be at least 50 years old.
Have some significance to local or national history.
Be a remarkable example of architectural style or the work of a great architect.
Once the building has met the initial requirements of "old" and "historical," here are some additional reasons it may be important to restore:
Considered a local landmark.
Recognized nationally as a contributing structure to a historic district that is listed on the National Register of Historic Places.
Listed individually on the National Register of Historic Places.
So, if a building meets all these requirements, how would you know you're restoring a structure built by Frank Lloyd Wright or that holds some other historical importance?
How You Know If a Building Is Historic
Notable communities are usually marked with signage indicating they are historic districts. To get more technical, Lann said a historic building will usually be designated in the real estate agreement when the property is transferred to you.
Many municipalities will also note this on the Point-of-Sale Inspection documents that accompany a property transfer, but she said this is not always the case. If a building or district has been newly proposed as historic, local officials are required to notify all property owners within that building or district.
How to Restore a Historic Building
Once you've established that the building you're renovating has historical significance, you need to make sure you repair it the right way.
Ask yourself:
Has the weather damaged it?
Is it unused or abandoned?
Why does it need attention?
Has it been neglected and fallen into disrepair?
Because of its historical value, there are certain guidelines that need to be followed to fix it. Use our guidelines for rehabilitating a historic building to help you restore it the right way.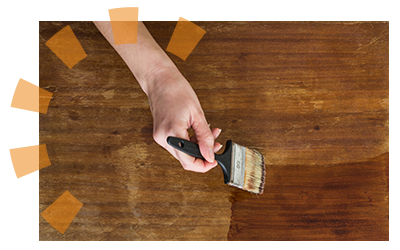 1. Choose the Appropriate Treatment
Choosing the correct way to fix the property depends on its significance, current condition and purpose. Here are four different treatments that can be applied to bring the building back to its glory:
Preservation: Focuses on maintenance of the building, repairing the materials it already has and retaining its original form.
Rehabilitation: Alters or adds to the property to meet continuing or changing uses of the building. However, retaining its historical integrity still remains the number one priority.
Restoration: Removes anything that was added to the building that reflects time periods aside from the original one it was built in. In other words, this treatment restores the building to what it was before it was altered.
Reconstruction: Recreates parts of the structure that are gone or have not survived over the years.

Keep in Mind
Because restoring historic buildings is important to communities throughout the country, you may be able to apply for a grant, especially if you are a not-for-profit organization seeking financial help for your project.
2. Seek Approvals for Exterior Changes
Once you've figured out the best way to fix the building, a contractor will need to present the proposed work to a design review board for approval. If the building in question is a home, the contractor may need to be prepared to represent the homeowner or accompany the homeowner to the proposal meeting to explain the planned work.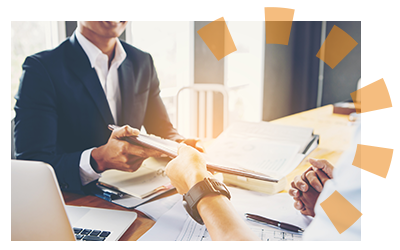 The goal is to make sure the architectural style of the building is not compromised. For example, use wood, or whatever is most similar to the original building material to replace windows and siding instead of vinyl.
If you're trying to get approval for additions to the building's structure, make sure changes are only made to the back of the building so that they're not visible from the front. This prevents compromising or hiding the original structure, which would probably not get approved.
Don't forget to add the building code and disability access requirements to the plans presented to the review board. Include code officials early on to make sure the designs are maintaining the proper safety standards in addition to restorative features.

Pro Tip
Check-in with your local preservation society as you're making the plans to restore a building. They may have a staff that advises on proposed changes to help guide contractors and property owners through the process.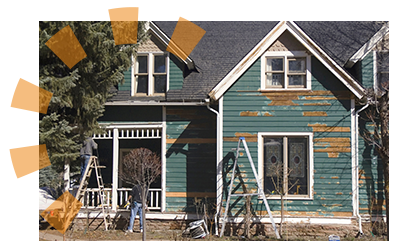 3. Start Remodeling the Building
After you get approval to move forward with the project, it's time to get to work. Follow these guidelines when completing the permitted changes:
Repair before replacing.
Use material that closely matches the original.
Make sure any changes made are easy to undo without harming the original structure.
Approach maintenance with a "do not harm" philosophy.

For example, use soap and water to clean stone, not chemicals that can damage it.
If you have to use chemicals or do something that may harm the original material, consult a professional for products that are approved by the state historic preservation office.
Find a Dumpster to Toss Old Debris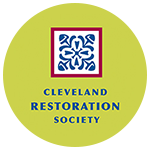 Margaret Lann, Director of Preservation Services & Publications | Cleveland Restoration Society
"Preservation is not meant to be static. We fully believe in updating structures for continued use. However, we do not want to erase the past or hide previous architecture."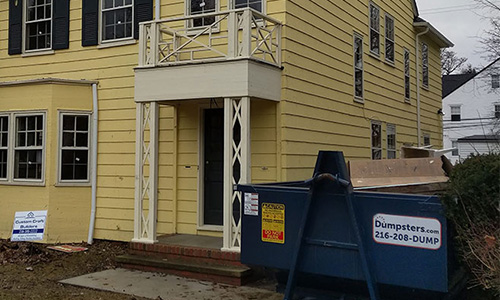 Historic Preservation in Greater Cleveland
We partnered with the Cleveland Restoration Society to help the City of Shaker Heights in Greater Cleveland rehabilitate a home that was threatened to be demolished. The house is in a local landmark district, but the repair costs were not within budget for developers or potential homeowners. The Cleveland Restoration Society accepted the house as a donation from the city and we provided a dumpster for the job.
The house underwent extensive work that allowed it to go back on the market at a comparable price point to the other homes in the neighborhood. The house received:
A new roof.
Carpentry repairs.
Two new chimneys.
New front and back porches.
Projects like these not only save a building with historic value, but also benefit the community.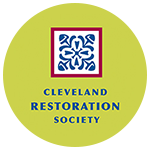 Margaret Lann, Director of Preservation Services & Publications | Cleveland Restoration Society
"If the home was demolished, it would have been the only home to be torn down in the district. Demolition would have had a negative effect on neighborhood morale and it would have negatively impacted property values. Restoring the house draws positive attention to the neighborhood, boosts property value and keeps precious building material out of the landfills, all while keeping the history of the local district physically intact."
  
Restore a Historic Building in Your Community
"When you own a historic property, it is best to think of yourself as a steward of the building," Lann said. "You are one of many owners that has a responsibility to ensure the structure is well cared for so that its history can be shared with future generations."
Whether you own a historic building or want to help preserve the integrity of a structure in your community, start by looking to your local preservation society for help. You can also check the National Register Database and Research for hidden gems near you.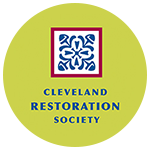 Margaret Lann
Margaret joined the Cleveland Restoration Society in Cleveland, OH in 2013. In January 2021 she was promoted to Director of Preservation Services & Publications. This role provides technical assistance and building assessments, conducts surveys and facilitates historic designation. She continues as editor of Facade Magazine, has oversight over other CRS publications, and holds a Master of Arts in Historic Preservation.
 
What Do You Think?
Restoring a historic home in your community? Share the details with us. Head over to Twitter or Facebook,
and use #dumpstersblog to join the conversation.
Need a Dumpster for Your Renovation Project?