What Home Renovations Require a Permit?
From standard permits for electrical work to projects like building a fence, we'll let you know if your project needs city approval.
Know When to Get a Permit for Your DIY Project
When it comes to planning a home renovation, there are a bunch of moving parts. You need to get your materials in line, decide if the project is a DIY or professional job and set a timeline. Just as important, you need to get your permits approved by your local government.
There's no denying that the permit process can be confusing. Which department do you contact? Do you get a permit for the overall job or for individual steps within the project? When should you get a permit? We break down everything you need to know about the types of permits to get and which home improvements require a permit.

Pro Tip
Considering a roll off container for your project? Most cities won't care if you have a dumpster placed in your driveway. However, if you need to put your bin in the street or public right-of-way, you may need to apply for a dumpster permit.
When Do You Need a Permit to Work on Your House?
While there are a lot of permits out there, you don't need to get permission from your city or county to do every project. For example, you'll rarely find a case where a permit is needed to power-wash a house or to install kitchen cabinets.
So when do you need a permit? Nearly all projects requiring structural, mechanical, electrical or plumbing changes require a permit, as do most projects that cost over $5,000.
A good gut-check when it comes to remodeling permits is to ask yourself if you have any reservations about DIYing the project. If so, the project probably requires a permit.
Keep in mind that getting a permit puts the work on public record. That can be to your advantage when determining your home's resale value. You'll also be able to show proof of compliant work when selling the home. Plus, you may even get better insurance rates in the long run.
6 Common Types of Building Permits
Permits go by different names depending on what your local government decides to call them. However, they will typically fall under one of these general categories:
Electrical: For any job involving electrical work.
Plumbing: Used to install or alter plumbing.
Structural: Often to change the layout of existing structures.
Mechanical: Typically covers HVAC and duct work.
Racking: Usually needed for shelving over six feet high.
Construction: For building new structures.
Check Dumpster Availability Near You
Home Renovation Permit FAQs
How do I get a permit?
Visit the website of your local government. Most building departments will have a permits section on their website where you can find the ones you need. Otherwise, try searching "building permits" on the city's website.
How long does it take to get a building permit?
Usually, it takes 1-2 weeks for a permit to be approved. Exact timing varies based on the permit type and the volume of requests received. Check with your local government when applying to get a better timeframe.
What does it mean to pull a permit?
Pulling a permit is industry jargon for getting a permit.
Are building permits required outside city limits?
Yes. If you live in a township, village or other municipality outside of city limits, you'll usually reach out to the county to get your permits.
Whose responsibility is it to get a building permit?
Ultimately, it is the responsibility of the homeowner to get the building permit. However, it does not mean that contractors can not obtain them on your behalf.
Can I get a permit after remodeling?
Yes, but you may have to pay a fine on top of the standard permitting fees. Additionally, some jobs may need to be inspected before approval, meaning you could also have to pay an inspection fee and any repair jobs on top of the other charges. It's best to simply get the permits when the job is originally done.
12 Home Renovations You'll Probably Need a Permit for
While every city will have its own permit list, here are a few projects that nearly every government will require a permit to complete.
Please note that listed permit types and departments to contacts may vary by location and are meant as a starting place to get your permitting process on the fast-track.
1. Installing a Fence
If you're performing light repairs to a couple sections, you won't need a permit. However, if you're reconstructing a large section or adding new posts, you should contact your local government.
Type of Permits Often Needed: Structural, Construction
Departments to Contact: Building, Housing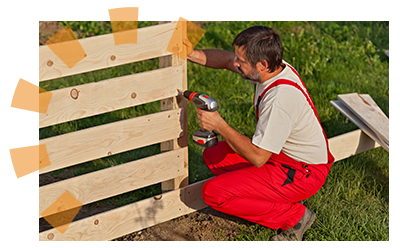 Keep in Mind
Don't forget your neighbors. You'll need to get their permission if your new fence is built within a foot of their property line or if it connects to their existing fence. It can go a long way to give your neighbor a heads up on your plans.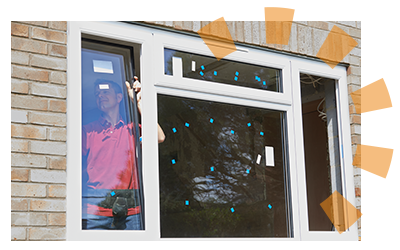 2. Replacing Windows
Windows are a spot in your wall that need extra reinforcement, so permits are required for new installation or replacement to ensure safety codes are properly met.
Type of Permit Needed: Structural
Departments to Contact: Building

Keep in Mind
Adding new windows not only gives a new-look to your home, but it could save you money. Some cities and states offer tax rebates for adding eco-friendly upgrades to your home, with windows often being on the list.
3. Plumbing Updates
Cleaning out drains or replacing the pipes under a sink may not need a permit, but any large-scale project — like building a new bathroom, installing a sprinkler system in your yard or enclosing pipes in a wall — will require documentation and permission.
Type of Permits Needed: Plumbing, Mechanical, Structural
Departments to Contact: Building, Division of Water, Inspection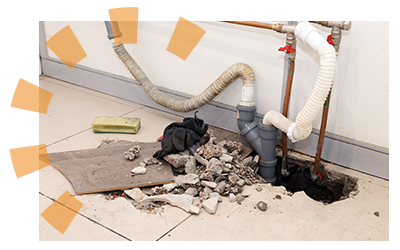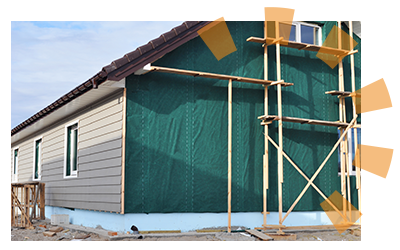 4. Siding Installation
Major updates to the external appearance of your home will often need approval from your local government. If you're simply replacing siding panels or painting with the same color and material, you may not need a permit. However, if you're completely removing vinyl siding and starting over, you should contact your city first. Also consider checking any homeowner's association bylaws. While they don't have a permitting process, your HOA may have regulations about materials and colors.
Type of Permits Needed: Structural, Electrical, Plumbing
Departments to Contact: Building, Division of Water, Inspection
5. Electrical Work
Working with electricity can be dangerous. As a result, you need a permit to knock out certain electrical projects, like rewiring the breaker box or installing outdoor outlets. This ensures that wires are installed safely and up to the city's electrical codes. However, minor projects like replacing a ceiling fan or swapping non-CGI outlets typically won't need special permissions.
Type of Permits Needed: Electrical, Structural
Departments to Contact: Inspection, Building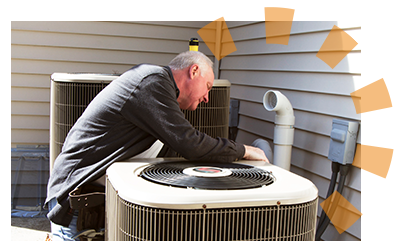 6. Replacing Major Home Appliances
Replacement or initial installation of water heaters, air conditioners or furnaces will always need a permit to ensure proper workmanship and that they will operate safely within your home and on the area's power grid.
Type of Permits Needed: Mechanical, Structural
Departments to Contact: Building, Inspection

Keep in Mind
Once you're done replacing your appliance, you'll still need to get rid of the old one. Curbside collection services rarely collect white goods like refrigerators or ovens, but our appliance disposal guide should steer you in the right direction.
7. Building a Deck or Porch
Some areas require a permit for any deck build. Others only require them if the deck is above a certain height off the ground. It's best to reach out to your municipality and ask for their specifications. Keep in mind you may also need a permit to demolish a deck.
Type of Permits Needed: Structural, Construction
Departments to Contact: Building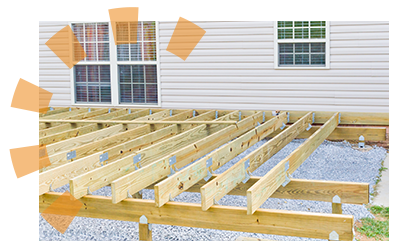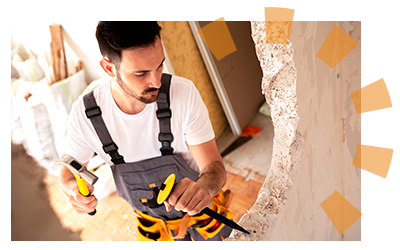 8. Major Home Layout Changes
From removing a wall to converting an attic into a bedroom, you'll need to get a permit to make any major alterations to the layout of your home. Why? Not only will the inspections make sure your home is still structurally sound, but it also helps give your city an idea of what the updated home value may be.
Type of Permit Needed: Structural, Plumbing, Electrical, Mechanical
Departments to Contact: Building
9. Roofing Projects
Major structural changes — such as replacing the sheathing or adding ridge vents — will require permits. In some locations, reshingling the roof could also require permission.
Type of Permits Needed: Structural
Departments to Contact: Building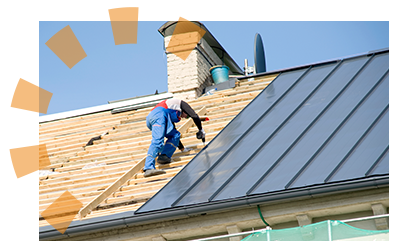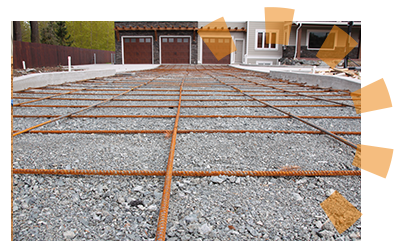 10. Replacing Driveways
Things like power washing your driveway or patching cracks are fine. Just get those done. If you need to break up a concrete driveway and replace it, though, you'll need a permit as there are wires and pipes that may become exposed. Most governments won't come out to find the wires and pipes themselves. Instead, they'll make it part of the permit approval process that you've had a company survey the land.
Type of Permits Needed: Construction
Departments to Contact: Building
11. Fireplace and Chimney Repairs
Any work on a fireplace or chimney usually requires a permit due to the fire hazards that are present. Anything from installing a new chimney to having masonry work completed could require a permit. It's best to reach out to your local municipality for any chimney project to ensure you aren't caught off-guard.
Type of Permits Needed: Construction, Mechanical
Departments to Contact: Building, Inspection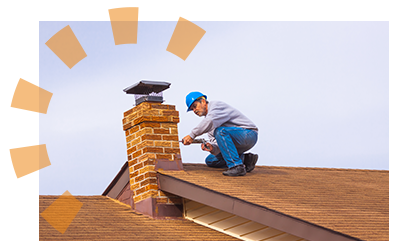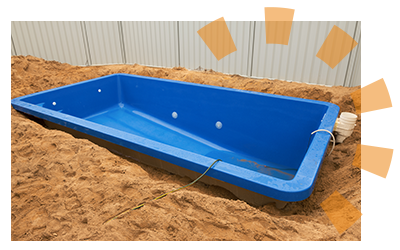 12. Pool Additions
Whether it's in-ground or above-ground, adding a pool to your yard will require a permit. Some cities will only require one if the pool is greater than a specific area — usually larger than 75 square feet. Additionally, most permits won't be granted until you've had the land surveyed for electrical, water and gas lines, and some cities require fences built around in-ground pools.
Type of Permits Needed: Electrical, Plumbing, Construction
Departments to Contact: Building, Inspection
Permits Complete the Planning Process
Permits are a major part of the home renovation process. Don't cause unnecessary delays or added costs to your project by forgetting to get them. Ensure that submitting applications are part of your project to-do list, and you'll be getting things started on the right foot for a successful renovation.
While you're in the planning phase, don't forget to decide what to do with your project's debris — learn how to get rid of bulk waste, no matter what you're working on.
What Do You Think?
Do you need a permit for an upcoming project? We're listening. Head over to Twitter or Facebook,
and use #dumpstersblog to join the conversation.
Need a Dumpster for Your Next Project?