Carpet Disposal Options for Any Home Project
Carpet disposal doesn't have to be a hassle. Whether you're getting rid of carpet because it's outdated, damaged or you simply want a new look, use our disposal guide for easy tips. Remove your old carpet, then learn how to repurpose it into a useful rug. Remodeling your bedroom? Donate your gently-used carpet or recycle it at a local facility. Keep reading for all the best options to toss piles of carpet during your home renovation.
1. Sell It Online
While most people don't usually purchase previously-installed carpeting material, you can sell area rugs if they're in good condition. Research local shops that take in secondhand carpet, hold a garage sale or list it online on well-known sites, like Facebook Marketplace and Craigslist. However, before you create a listing, make sure you clean your carpet.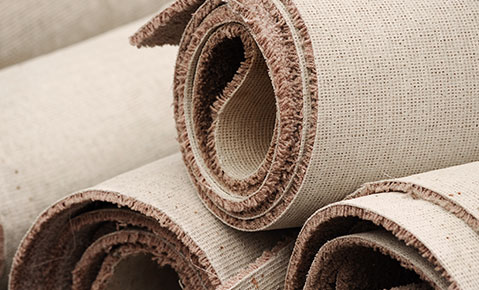 Tips for Selling Old Carpet Online
Do a brief search on how much carpet is being sold for, whether by amount, weight, quality or appearance in your area. This includes reaching out to any retailers who buy used carpet to get an idea on what you should charge. Keep in mind that you should maintain reasonable prices if you have a garage or yard sale.
Accurately measure your carpet or rug with a tape measure, especially if you had to cut your carpet into smaller pieces.
Turn off your flash, use good lighting and snap at least two photos of your rug. Do at least one close-up of the fibers and be honest by documenting any stains or damage. Be sure to take pictures before it's removed, as well as when it's rolled after removal to give potential buyers an idea of the size they're dealing with.
How to Clean Carpet
Cleaning your carpet, no matter the size, is simple. Follow these steps to prep your rug or carpet for a sale:
Vacuum both sides of the carpet.

If possible, take it outside to drape or hang, then use a broom to gently whack more dust from it.

Look for carpet shampoos designed for the material you have — don't try to make one yourself. If you don't know what fibers your rug is made of, just test a small corner section to see if it dulls the color or otherwise damages the carpet.

Lay it down and use a hose or power washer to give it a good rinse.

Grab a sturdy brush and work the shampoo into the carpet by scrubbing it all over the front-facing part.

Let the carpet rest for as long as the shampoo instructions indicate, then hose the rug down again.

After you remove all the soap, use a squeegee or similar tool to rinse out the excess water.

Hang your carpet or rug, or otherwise relocate to a laundry room or garage to air dry. This may take 1-3 days, depending on its size and weather conditions. You'll know your rug is done if you can no longer squeeze excess water from it and it's a bit stiff to the touch.

Lastly, vacuum one more time to restore your carpet to its original appearance.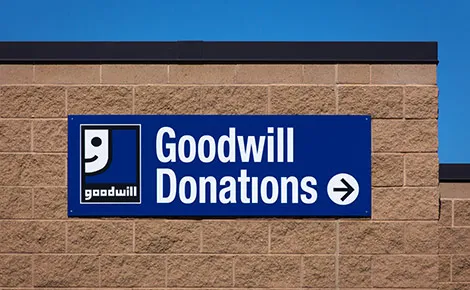 2. Donate It
Donating carpet is a great way to get rid of it while keeping it from the dump. It's also a good option if you're not interested in the extra steps that go into selling it. Luckily, lots of donation centers accept used carpet that's in good condition. Contact your local Habitat for Humanity ReStore or similar charity to see if they accept carpet before you make a trip. Some centers may even pick up your old carpet for free.
3. Reuse It in Other Projects
One of the best ways to get rid of carpet from a room is to repurpose it somewhere else. You can cut carpet to use in several different projects or tools around your home. From knee cushions and pet bed padding to doormats and laundry machine pads, there are a variety of ways to put your old carpet to good use.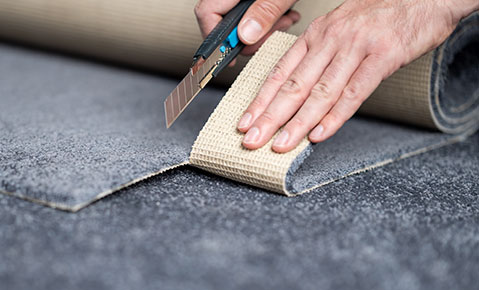 How to Cut Carpet
Cutting your carpet is useful, no matter if you're trying to sell, reuse, donate or toss it. It is often impractical to handle large portions due to weight and transportation limitations. Here's how to easily cut carpet:
Put on heavy-duty gloves, then grab a pair of pliers and a utility knife.

Detach the carpet from tack strips by removing the nails with your pliers. You should be able to pull it completely away from the wall before the next step.

Fold the carpet back so the fiber side is down and start cutting with the utility knife. Be careful not to cut too deeply or you'll cut into the baseboards.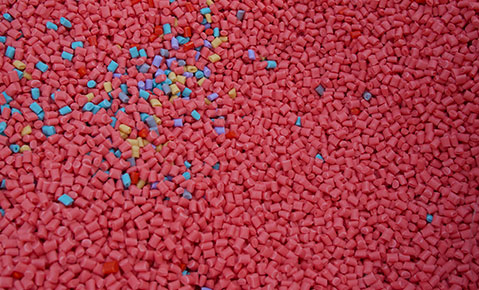 4. Find a Local Carpet Recycler
You can get rid of old carpet and padding by dropping it off at your local recycling center. These facilities take carpet and turn it into plastic resin that's used in a number of useful products for yards, gardens, construction, transportation and even the automotive industry.
Carpet Recycling Tips
Contact Local Recycling Companies
Call the companies in your area with the general size, amount and day you'll be dropping off to ensure they can accommodate your request.
Preparing for Transportation
Cut and roll up sections of your old carpet to transport. You may need to take several trips or ask a friend to help carry and drive it to a recycling center.
5. Hire a Junk Removal Service
Although expensive, hiring a junk removal company can solve the issue of handling your old carpet yourself. Their team will come to your home and remove the carpet for you. For an additional fee, some companies will even rip out your carpet so you don't have to deal with it.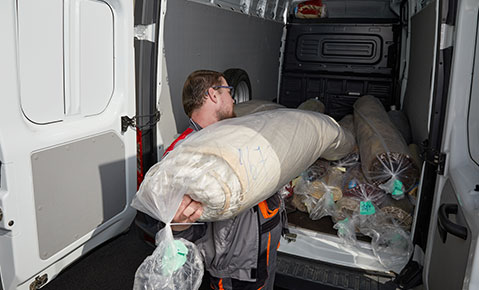 Pro Tip
On average, carpet and padding together weigh 5-10 pounds but can weigh as much as 22 pounds per cubic foot. Keep this in mind when you hire someone to throw it away for you or rent a dumpster to toss it yourself. The additional weight could cost you more if you use a junk removal company or an overage fee if you overload your dumpster.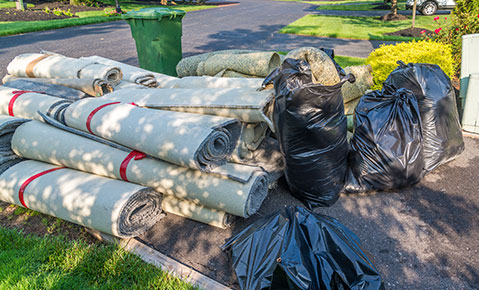 6. Curbside Collection
If you don't have a ton of old carpet to throw out, consider the convenience of bulk pickup. Check with your city about collection days and any limitations — you may have to wrap it in plastic, for example. Also, be sure not to leave carpet out in bad weather.
7. Rent a Dumpster
If you have piles of old carpet to dispose of, a residential dumpster rental can be a huge advantage. Take the stress out of trying to fit your rolled carpet into your vehicle to take to the landfill. Curbside collection limits bulky items and you may be forced to wrap each roll before they'll accept it. Rather than dealing with the hassle, get a roll off dumpster so you can load it all on your timeline — it'll be picked up when you're done.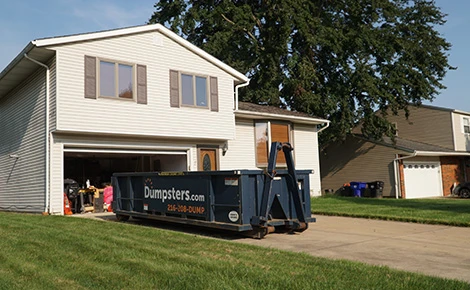 Pro Tip
Consider covering your dumpster with a tarp to keep discarded carpet dry in the bin. This will prevent it from absorbing rain and adding extra weight to your debris.
Check Dumpster Availability Near You
Carpet Disposal FAQs
How much does carpet weigh?
Carpet and padding on average weigh 5 to 10 pounds per cubic foot. It can weigh as little as four pounds or as much as 22 pounds. Keep in mind that water affects its weight, so keep your old carpet dry when tossing it.
Can old carpet cause health problems?
Yes, old carpet can be a campground for pollutants, allergens, dust mites, pet dander, dirt and mold — to name a few. Older rugs may even contain harmful toxins. If you have ongoing breathing problems or skin irritation, you may want to consider replacing your carpet.
Is it cheaper to remove carpet yourself?
Yes, it's cheaper to pull out old carpet yourself. Hiring a professional costs $100-300 on average or $1-$1.50 per square foot. Removing carpet is an easy process and not time consuming.
When should you replace carpet?
Carpet should be replaced every 5 to 15 years, depending on the type of carpet you have and amount of foot traffic it receives, It's a good idea to remove it if stains no longer come out, there's obvious damage, it smells or you're experiencing skin irritation.
Once your old carpet is gone, consider replacing it with new carpet or hardwood flooring.
More Debris Removal Resources
Getting rid of more than just old, outdated carpet? We'll take you through the disposal process for common unwanted items. Check out our simple disposal guides, useful articles and blog posts to learn more.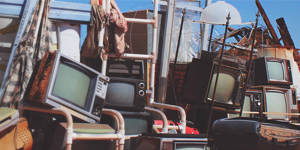 Bulk Waste Disposal Guides: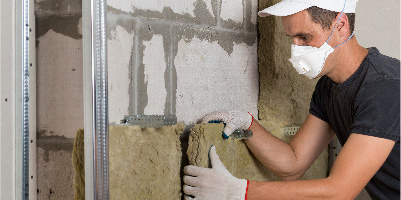 Project Tutorials: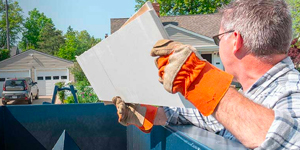 Dumpster Rental Tips: