Your Complete Fall Home Maintenance Checklist
Winter is coming, so don't procrastinate your to-do list. Use our easy guide to ensure your home is ready for next year.
26 Fall Home Maintenance Tasks to Tackle This Autumn
Whether you live in the snowbelt or sunny California, winter's colder, wetter weather can be hard on your home. If you start in the fall, you'll have plenty of time to complete all the maintenance projects on your checklist to get your house ready for old man winter's worst. Not sure where to start? Beth Dargis of My Simpler Life gave us a few recommendations to get you going.
Fall Maintenance Checklists for Your Entire Home
We've rounded up the top projects to complete during autumn and separated them into three easily completed checklists: indoor projects, outdoor tasks and cleaning ideas. The combined checklist is available for download at the button below.
Some items are as simple as making a phone call and setting up an appointment, while others could take a few hours or up to a few days.
Indoor Fall Home Maintenance Projects
As the days get shorter, you'll probably find yourself spending more time indoors. Make the most of it by completing some items on your checklist. Here are some of the top projects to take care of inside your home this autumn:
☐ Find and fix drafts: Want to save money? Up to 30% of heating and cooling costs are due to drafts. To increase your energy efficiency, run your hand around the frame of your windows and exterior doors. If you feel a breeze or hear a whistling sound of air movement, you have a draft. Apply caulk to window frames and weatherstripping to doors and moveable parts of the windows. Replace old windows if needed.
☐ Get furnace inspected: While most HVAC professionals will recommend changing your furnace filter every four months, don't forget to also get it inspected. A yearly inspection is important to make sure all the parts are working correctly and the furnace is safe to use. Plus, most furnace warranties will not cover fixes without proof of routine maintenance.
☐ Change smoke detector batteries: Change your smoke detector batteries every six months. While it might not be exactly six months, one of the easiest ways to remember to rotate your batteries is to swap them out when Daylight Saving Time hits. Install fresh batteries as you adjust your clocks.
☐ Inspect and clean chimney: Put some goggles on, grab a flashlight and look up your chimney. Check that the damper opens and closes properly and that you don't see any obstructions in the flue. If you're nervous about doing an inspection yourself, don't hesitate to contact a professional for help. Either way, consider hiring someone to sweep your chimney every other year.
☐ Swap screens for storm windows: This is another way to increase the energy efficiency in your home. As the temperatures drop, make sure you have removed the screens from your windows and doors in favor of the glass storm frames to help keep the heat in and cold out.
☐ Remove, clean and store window AC units: The key step here is cleaning. Remove the unit from your window, and start by cleaning the filter. Don't forget to wipe down the grill, fins, coils, drip tray and drain. Finish it off by scrubbing the exterior. Then store it for the winter following the manufacturer's instructions, or drain the Freon and dispose of the unit if it won't make it to next summer. Of course, if you have a permanently installed window unit, just focus on the cleaning.
☐ Fix insulation: Sometimes insulation needs to be reinstalled, whether you suffered water damage from a roof leak or household pests invaded and destroyed a section. Check unfinished places in your house to see the status of your insulation: attics, crawlspaces, basements and garages. Never had insulation installed? Fall is an ideal time to insulate your attic and DIY your garage insulation in two days.
☐ Reverse ceiling fan rotation: Hot air rises, so you'll want to force it down during the winter. With your fan blades blowing upward, it will push the warmer air back into circulation. If your fan has a reverse feature, just flip the switch on the fan or yank the appropriate pull-cord to reverse the fan's rotation.

Outdoor Autumn Upkeep Tasks
Fall is one of the most beautiful times to be outdoors. The leaves are changing and the temperature is brisk, but often comfortable. Take advantage of the time you're spending in nature to ensure your home is ready for the change of season. Some tasks to consider include:
☐ Drain outdoor faucets: If you live in an area where freezing temperatures are common, protect your pipes by ensuring they're empty. Whether you have an outdoor kitchen or just a couple of spigots, shut the water off to the outside of your home, then turn the faucet on until the water stops running. Don't forget to drain your hoses and store them while doing this.
☐ Fix driveway cracks: Small cracks can easily become large ones by the end of winter when water continually freezes, expands and then melts. Keep your driveway and walkways safe in the winter by applying some concrete crack sealer to the holes while the weather is still good. If the cracks are beyond saving, consider breaking up the concrete to remove and pour a new section of cement.
☐ Continue cutting and fertilizing lawn: Until it consistently drops below 50 degrees, you'll want to keep cutting your lawn. Additionally, you'll want to give it one last fertilizer treatment around the time of its final mowing.
☐ Inspect your roof, walls and foundation: Walk the perimeter of your house and look it over from top to bottom. You'll want to see if there are any cracks in the foundation, missing panels of siding, mortar work needed for bricks and missing or cracked roof shingles. It's best to do this a couple times throughout the fall so that you can address any issues as they come up.
☐ Clean or replace gutters: Get a ladder, some gloves and start scooping the muck, leaves and twigs out of your gutters. You want to keep them clean so that rain water doesn't spill out and down the side of your house, which can result in foundation issues. While cleaning, tighten any fasteners to the home and consider re-caulking any joints where leaks may occur. If you can't get them to hang right, or they're rusted and leaking beyond repair, consider replacing your gutters before winter begins.
☐ Winterize home sprinkler systems: If you have an underground sprinkler system, shut the water off at the main system valve and open the drain valve to remove any remaining water. Then, remove any above-ground sprinkler heads, shake the water out and re-connect them to the system. If you don't have drain valves, you'll need to hire a professional to blow the water out of your system with compressed air.
☐ Regrade near foundation: Rain, animals, kids — they can all change the slope of your lawn from its original state. While you don't need to regrade your lawn annually, fall is an ideal time to build the slope away from your home's foundation to keep water out of your basement and protect your home's foundation.
☐ Caulk around windows: Similar to what you did inside, you'll want to inspect all your exterior window seals. Caulk any seals that are broken to keep water from getting between the window and the wall then freezing during the cold winter months.
☐ Trim trees: If there are any dead branches hanging over your house, cut them down and throw them out in a yard waste dumpster. The weight of snow build-up can easily cause them to break off and fall.
☐ Replace garage door weatherstrip: Critters want to stay warm, too. They'll take the route of least resistance, so that dime-sized hole in your garage's weatherstrip can quickly become a front door for mice to make a home in your garage.
☐ Touch-up exterior paint: A fresh coat of paint not only goes a long way to making your house look new, but also will help keep moisture from getting into your walls, seeping into your wood deck or damaging porch railings. Keep in mind most exterior paints need to be applied when the temperature is still above 50 degrees.
☐ Test winter equipment: The last thing you want is for the first snowfall to come and then realize that your snow blower won't start. As the weather begins to turn, start your snow thrower, boot up your space heaters for a few minutes and check to make sure your shovel is free of cracks.

Organizing and Cleaning Tasks to Do This Fall
After a busy summer, fall is the perfect time to finally declutter the garage or organize the basement storage room before the holiday decor comes out. We turned to Dargis to get the scoop on what cleaning and organization projects are tailor-made for autumn.
☐ Bring outdoor furniture in: If you're in a Southern state, you may not need to do this, but most Northerners will want to bring outdoor furniture out of the weather and store it until the spring.
☐ Throw away or donate outdoor equipment: From hedge clippers to chairs, anything that you've used through the fall should be looked at and either put in storage for the winter or taken out of your house. Dargis suggests donating items that are in good shape and tossing anything that isn't.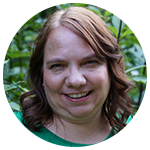 Beth Dargis, Owner | My Simpler Life
"If it's in bad shape, don't feel guilty for throwing it away. Other people can't use it either. Charities have said they waste time sorting things that should never have been brought to them."
  
☐ Organize the garage: Whether you use it for your vehicles or as storage, autumn is a great time to go through your garage and get it ready for spring. After all, you won't want to spend as much time in your garage in late winter while it's still cold. Take anything you'll use early in the spring and make it accessible, while putting your fall equipment in the back.
☐ Declutter storage areas as you put items away: Sometimes your storage area gets too packed. If you're struggling to find space for your fall items, it's time to declutter. Start with figuring out the last time you used the item. "Ask yourself if you wore or used it over the past year," Dargis said. "If not, donate."
☐ Organize your entryway: When the weather turns, you won't want an unorganized entryway in the way as you try to get to warmth. Dargis suggests a quick process to get things in order that includes three key steps: decide the room's purpose, declutter the area and then clean it.
☐ Swap out footwear: Unless you're in a cold or hot area year-round, swapping seasonal shoes is an annual tradition. What isn't always completed is putting your summer and fall shoes in storage when you pull out your winter boots. "You don't need to have your sandals in your shoe area all winter," Dargis said. "Make some space and store your shoes as well."
Find a Dumpster for Unwanted Junk
Is Your House Ready for Winter?
Did you check all 26 items off your to-do list? Just a few? It doesn't matter whether you completed everything or just a few items, as long as you took the time to consider each and how they apply to your home. Plus, remember that not all of these items are a yearly fix. Now that the work is done, sit back, relax and enjoy some hot apple cider.
Beth Dargis
Beth started her career as an organizer in 1999. She's been a successful simplicity educator and owner of My Simpler Life, a decluttering and organizing business in Zeeland, MI. As a certified family manager coach, Beth teaches individuals and groups in need of a fresh start. She has created simplicity programs, products and given seminars, plus written about simplicity issues and has numerous articles published.
Other Sources
Update or Replace Windows (n.d.). Retrieved from Energy.gov
What Do You Think?
Did we miss anything on in our fall checklist? Share your story by heading over to Twitter or Facebook,
and use #dumpstersblog to join the conversation.
Need a Dumpster for Outdated Furniture and Appliances?