How to Clean Out a Loved One's Home
Whether a death is sudden or followed by a slow decline, dealing with the loss of a loved one is never easy. It's vital to take time to grieve, and not put too much on your plate all at once.
Planning an Estate Cleanout
If you're left to clean out the home of a loved one, you may not even know where to start. We hope to help you navigate through the cleanout process so you hold onto the items and memories most important to you.
We talked to professional organizer Maeve Richmond of Maeve's Method and Matt Paxton of WayForth to help you tackle the job.
Steps to Clean Out a Home When a Loved One Passes
Step 1: Find Important Documents
Check in the safe or in a lockbox for the important documents listed below. You'll need the account numbers on hand when you communicate with these organizations.
Home insurance policy
Life insurance policy
Bank account statements
Bill receipts
Stocks and bonds
Will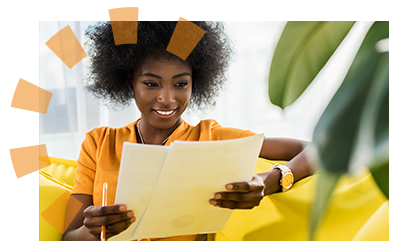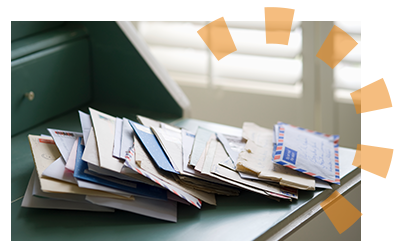 Step 2: Forward Mail
Important documents, billing statements and other information should be forwarded to a different address. Choose a primary caretaker, whether that's you or someone else, to receive the mail and handle any issues that arise.
To stop junk mail from being sent to your deceased loved one, you can file with the Deceased Do Not Contact Registration.

Pro Tip
In order to get important mail forwarded, like billing statements, an individual must be the court-appointed executor of the estate.
Step 3: Change Locks
This step is especially important if your loved one lived alone and gave house keys to neighbors or outside caretakers. Contact a reputable locksmith to change the locks to keep your loved one's belongings secure as you complete the next parts of the process.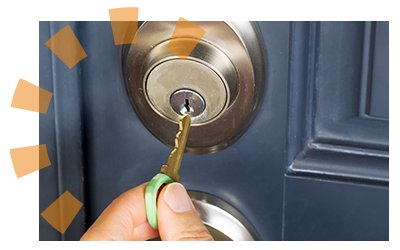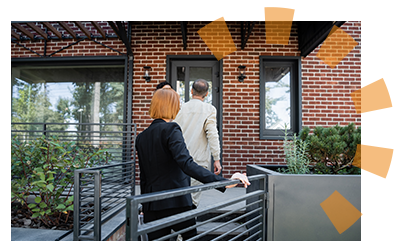 Step 4: Take a Tour and Process Everything
While it may be tempting to dive in and start cleaning out a room or finding those special items you want to keep, it's important to start slow.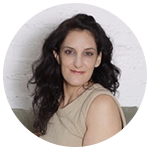 Maeve Richmond, Founder and Coach | Maeve's Method
"There's a lot of pressure when cleaning out a loved one's home, and the instinct is just to get to work. Skipping the step of pressing pause and touring a space just to see what's there before anything is permanently touched is important."
  
Taking an initial tour of the house or apartment will help you process and defuse your emotions. Take your time with this. Matt Paxton, Founder of Wayforth explains that "there is no firm timeline on this entire process. Grief does not start, does not end at any time. Period. There's no right way to do this."
When a loved one passes away, it's important to recognize the connection they had to their space and belongings. Take pictures as you walk through each room, and make a note if you find valuable or sentimental items.
Step 5: Create a Plan of Action and Timeline
Do you need to list the home for sale by a certain date? Or maybe you're visiting from out of state to help your family. If you are in a situation where you are working on a tight timeline, it's time to set a plan. Look at the time you have available outside of work and other responsibilities to set a realistic goal for yourself. Try to account for breaks if you can. It's very common to find a few unexpected items that you'll want to spend a few moments with.
Remember that, in most states, the will must be processed by the court system before anything is cleared out, donated or sold.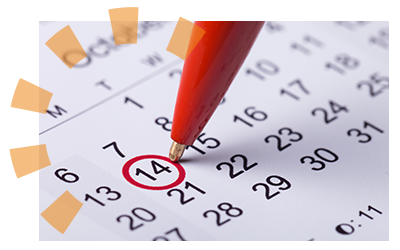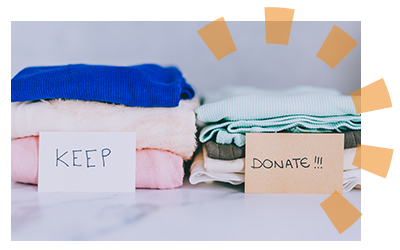 Step 6: Start Sorting Through Items and Clearing Out Rooms
Once you have an idea of what's in each room, it's time to start the actual estate cleanout process. Commit to opening every box, emptying every pocket and looking in every cabinet. Many sentimental items, including valuable ones, are often hidden in a safe space. If you start to feel overwhelmed, take a break and come back to it a little later. You don't want to miss something important and regret it down the road. As you find photos, place them in a marked storage bin or box to preserve them. These are irreplaceable items.
It's often simplest to start with the pantry or refrigerator. Toss out any expired food, and put what's usable in a cooler to take home. If you cannot take what's left, call a food rescue organization to pick it up. Picking an unemotional area with black-and-white answers for what's no longer needed helps get the ball rolling.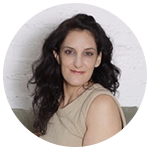 Maeve Richmond, Founder and Coach | Maeve's Method
"Do what is easiest for you first. A list can be very overwhelming for some people, so empower yourself and think 'What is easiest for me to tackle? Or what can I handle first?'"
  
Reach Out for Help When You Need It
Once you've started the main job of cleaning out the house, invite other relatives to help ease the process for you. But because emotions are high, be cautious of how many people are in the house at one time.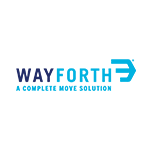 Matt Paxton, Founder | Wayforth
"Bring help into the rooms that are difficult. There's nothing wrong with bringing a friend in to help for an afternoon. Limit that to two hours. It should not be every night – you have to take a break."
  
Ask a few close family members or friends first, and keep other relatives in the loop about what you are doing. In the largest open area, designate zones for items to donate, sell and toss. You should also set up a zone or room for sentimental items that either you or your relatives would like to keep. Assign each family member a specific room or closet, and make sure they understand all the sorting zones.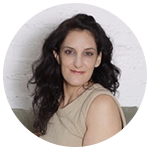 Maeve Richmond, Founder and Coach | Maeve's Method
"When someone passes and there's a relative who hasn't been involved, they often will want to feel connected. It's important to hear them and say that you will keep an eye out for items that they might like to have. That's always a good place to start."
  
Step 7: Donate or Sell High-Value Items
Items left unclaimed by family members can either be sold or donated as long as they're in good condition.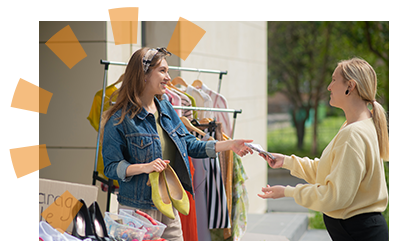 Get Appraisals or Hire an Estate Liquidation Company
If you are looking to sell anything valuable such as jewelry and art, hire an appraiser to ensure you get the item's full value. A professional team can help you to determine the right pricing for items like furniture and antiques, then attract customers to your estate sale with marketing efforts. If you only need to sell a few items, consider using Facebook Marketplace, eBay or another online option.
Donate Unsold Items to Nonprofits
After the estate sale, you may be left with some items that didn't sell, along with other items that were ready to donate from the sorting process. There are a handful of organizations that accept donations. Research charities and non-profits in your area.
Matt Paxton recommends the following charities when you have extra belongings to donate.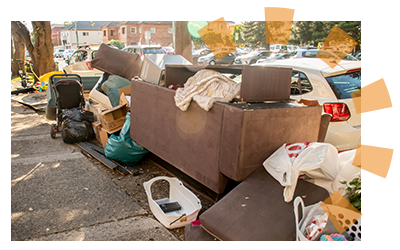 Step 8: Get Rid of Items You Cannot Donate or Sell
Anything that can't be sold or donated should be recycled or thrown away. Depending on how much is left, it may be necessary to rent a home dumpster to quickly clear out the house. This step in the process can be emotional, but remember these items likely weren't the most important to your loved one.
Find a Dumpster for Your Estate Cleanout
Step 9: Clean the Home
After everything is removed, deep clean the entire house and do a final walk-through. Open up the closets and cabinets to make sure nothing was left behind, and take the time you need to say goodbye. At this time, you can begin the process of listing the home or hiring a realtor.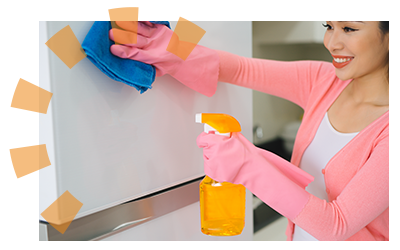 If You're Handling an Estate Cleanout, Reach Out for Help
These tips should give you an idea of where to get started, but you don't have to go it alone. There are organizations and resources available to help every step of the way, including professional organizers or life coaches. If you're tackling a job with a lot to throw away get in touch with our knowledgable team who have worked with these situations before and will help with every step of the dumpster rental process.
"I think having a neutral party is a great step in the cleaning process," explains Maeve. "It all depends on how much time you have and the speed at which you need to make decisions in the moment. If you are someone whose head keeps spinning with emotions, then have a professional come in and ease the process."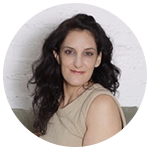 Maeve Richmond
Founder and coach for "Maeve's Method," Maeve is a professional organizer based in New York City. Maeve has been coaching and organizing for sixteen years, and with her expanded coaching team and video services, works nationally with clients to make a clean home last.
Matt Paxton
Matt Paxton is one of the founding members of WayForth, a moving company based in Richmond that specializes in downsizing and settling into new homes. Matt recently stepped away from WayForth and is the host of the Emmy-nominated television show on P.B.S. called "Legacy List." The show helps families downsize and settle estates while celebrating family history.
What Do You Think?
Have you cleaned out a home after the death of a loved one? Head over to Twitter or Facebook,
and use #dumpstersblog to share your story and give advice.
Need a Dumpster for Your Next Project?