Holiday Organizing: How to Declutter for the New Year
Stress less this holiday season with our decluttering tips for the most wonderful time of the year.
6 Holiday Organizing & Decluttering Tips for a Merrier Season
Starting to feel that seasonal stress kick in? Well, take a breath and grab your favorite hot beverage. We rounded up six holiday decluttering and organization ideas, with help from the The Container Store, Refined Rooms, LLC, Simply Orderly and The Clutter Fairy, to help make your season merry and bright — the way it should be.

1. Plan Ahead
One of the biggest reasons we get cluttered is because we fail to plan ahead. The same applies for holiday organizing and decluttering — if you wait until you need your home clear for the holidays, you're fighting an uphill battle.
Spend the weeks before Thanksgiving taking inventory. Discover what you need, what you already have too much of and what can go. Getting the list started will help you navigate the final month before Christmas and New Year's. If you're really feeling ambitious, you can start clearing out the items you no longer need or want, whether that means donating, trashing or wrapping and re-gifting.
Natalie Gallagher, professional organizer at Refined Rooms, LLC, mentioned some tasks that always ends up on her to-do list include stocking up on holiday dinner and baking supplies, buying gift-wrapping materials and writing holiday cards.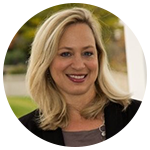 Natalie Gallagher, Professional Organizer | Refined Rooms, LLC
"There are some key tasks that you can focus on knocking out in November, in order to carve out more time for fun in December."
  
Gallagher recommends getting organized by creating a "Master Holiday To-Do List" to keep on-track before the holidays are in full-swing. Some categories to include are:
Home Preparation: List tasks related to cleaning, decluttering and decorating.
Hosting: Note when you'll have guests and what needs to be done heading into the hosting adventure. This can include things you need to shop for, areas of the home that need decluttered and specific places to clean and organized.
Holiday Traditions: It's important to remember the things that make the holiday season special. Make sure you have a list of these activities — from caroling and cookie baking to watching your favorite Christmas movies — so they don't fall between the cracks.
Once you've got your list, Donna Dubinsky, professional organizer at Simply Orderly, suggests giving each task a deadline, then arranging them in order. This way, you'll always know which items on your list to tackle at a given time.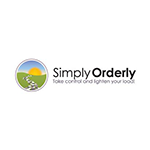 Donna Dubinsky, Professional Organizer | Simply Orderly
"Include a time estimate for each item on your to-do list, so when planning for tomorrow, you won't consider items that are more time consuming than the hours you have available."
  

2. Declutter the Kitchen
From Thanksgiving feasts to Christmas cookie bake-offs, the kitchen gets heavy use during the holiday season. Knowing where the cookie cutters and Teflon pans are makes things easier — as does having the counter space to use them.
The key is making the most of your available space. Instead of keeping your pot holders in a drawer, consider putting a hook under the upper cabinets that they can hang on. Flour and sugar jars cluttering the countertop? Most upper cabinets are flat on top and sturdy for additional storage.
The goal is to get your countertops functional and kitchen organized to know where all your supplies are. Keep in mind that as you go through everything, you don't have to hold on to it all. Toss broken kitchen items and consider getting rid of any utensils, small appliances and other items that you rarely use.

3. Ditch Destroyed Decorations
We've all heard the saying, "If it ain't broke, don't fix it." Well, in this case, if it's broken, be sure to ditch it. From Christmas tree ornaments damaged in storage to strings of lights that only half work, if you can't fix it, there's no reason to hold onto it.
As you're clearing out non-functioning decorations, it's a good time to consider whether some of the intact ones are worth keeping, too. Do you really need three tree skirts? Do you still host enough people for Thanksgiving that four tablecloths are needed? Maximize your storage space by getting rid of unnecessary decorations.
But what about larger items? For things like large outdoor inflatables, manger scenes and past-their-prime artificial Christmas trees, a roll off dumpster is a convenient way to clear it all out at one time.
Find a Dumpster for Holiday Junk
4. Clear Space for New Gifts
The holidays are a great time to declutter and donate. When the holiday dust settles, you'll need to find homes for a slew of new stuff, so make room ahead of time by weeding out the things you no longer need. The Container Store recommends planning around your family's wish list items.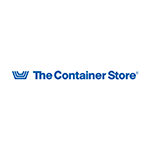 "How bulky are the kids' new toys going to be? How much hanging space do you need for your new articles of clothing? Shop for organization solutions that will contain the items that are staying in the space, as well as storage for new items you expect to receive."
  
Some of the easiest places to quickly clear space are the basement, garage and playroom. Go through your children's toys and consider getting rid of the ones they haven't played with in ages. Clear out any tools you no longer use or need from the garage and basement — if they need replacing badly enough for them to be a gift option, you'll probably replace them even if you aren't gifted them.
Once you know where to create space, you don't have to go overboard. "Decluttering and donating needn't be a monumental project," said Dubinsky. "Just a bag or two, collected in 10 or 15 minutes, can make a difference in your own space and in the life of someone else."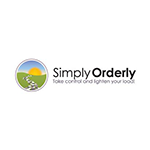 Donna Dubinsky, Professional Organizer | Simply Orderly
"Are you clinging to stuff you don't use just in case you need it 'one day?' Consider whether it would be easier to part with some of your excess, knowing these items will be put to great use now."
  

5. Prep for Holiday Guests
There's no shortage of visits that happen during the holiday season. Whether your in-laws are coming from out-of-town or you simply have friends stopping by for cookies and conversation, you'll want your home presented in the best light possible. This means clearing out some space and organizing the most commonly-used spaces.
Start with organizing the entryway. Clear off your shoe mat and coat rack. Add a small bench for your guest to sit while taking off their boots. Simply put, you'll want to make a good first impression with a clean, organized entryway.
Then, get the guest bedroom ready to roll. Whether you're expecting overnight guests or just people for a get-together, having a space prepared for loved ones to stay is always a good idea. Declutter the area, tossing anything that you don't need or have no real home for. Then, give the room a good dusting, put on some fresh sheets and grab a few folded bath towels so they're ready to go. Oh, and don't forget to prep and declutter your bathrooms.
Finally, make sure you have a clean hosting space. Whether that's the dining room, family room, living room or basement, you'll want to have a cleared area for people to enjoy your company.
What if you're really down to the wire? Gayle Goddard, a professional organizer with The Clutter Fairy, recommends prioritizing three things that will do the most to make sure your guests enjoy their stay: the guest bedroom, the main bathroom — and the coffee maker.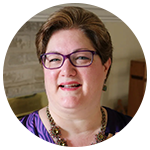 Gayle Goddard, Professional Organizer | The Clutter Fairy
"Make sure their bedroom is tidy so they can unpack their luggage and charge their phones. Spend your cleaning energy on the bathroom they'll use. Create a coffee station that has everything they need out in case they get up earlier than you. If these things are all you get done, your guests will still be comfortable and you'll all enjoy your time together."
  

6. Store Smart for Next Year
The best thing to do when the holidays are over is to pack for next year in a way that sets you up for success. This starts with downsizing some decorations as you're packing things away:
Toss broken decorations and light strings as you work.
Set aside old décor that no longer suits your style or has become too difficult to put up. These can be sold or donated.
Consider selling or donating anything you haven't used for the past two holiday seasons.
When you're finished, look through unused decorations. Do you really need to keep them? Are there duplicates you can pare down so you do have room to hang a few?
Once you've decided what needs to go, it's time to properly store what is staying.
Holiday Décor Storage Tips
Wrap holiday lights around old gift wrap or paper towel tubes — or buy store-bought versions — to prevent tangling. You can also try coiling them inside a shoe box.
Create DIY sectional storage by lining up plastic cups inside a bin or making partitions out of box lids and other cardboard scraps. This way you can store multiple items in the same bin without them getting jumbled.
Keep non-fragile ornaments in a couple plastic bins — no need for a complicated system when you're not worried about damage. You can even reuse holiday popcorn tins or gift boxes for this.
Hang wreaths and other large hanging decorations onto hooks, nails or clothing racks instead of stuffing them into boxes.
If you have an artificial tree that doesn't break down, cover it with garbage bags to keep dust and cobwebs from building up.
For artificial trees that break down, store the pieces in a box stacked with the top pieces on the bottom. This lets you pull the pieces out and immediately assemble.
Use a hanging pocket organizer for wrapping paper scraps, pint-size gift bags and boxes, ornament hooks and other small holiday necessities.
Color code your holiday storage containers so you can easily spot them among the other stuff stored in your basement or attic.
Label each container with its contents. This way, you know exactly what goes where when you're taking down decorations.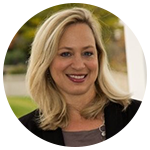 Natalie Gallagher, Professional Organizer | Refined Rooms, LLC
"Whether you love to deck the halls or you're the type that dreads decorating, it's crucial that you put systems in place to store your holiday items in an organized manner so you can minimize the stress come next December."
  
Get Ready to Feel Jolly
With these holiday decluttering and organization tips, you can spend less time sweating the seasonal grind and more time enjoying your favorite traditions with friends and family. After all, aren't the holidays supposed to be about fun and relaxation?
Natalie Gallagher
Natalie has spent a decade in the organization industry as the owner and operator of Refined Rooms, LLC. Her goal is to partner with clients to create the best home space possible that results in not only less clutter, but a refined life. Through her hands-on organizing service and countless blog entries, she has helped transform the lives of many in the Akron, OH area.
 
Gayle Goddard
After a 20-year career in the financial industry, Gayle founded The Clutter Fairy, LLC in 2007. Her natural sense of organization combined with her empathetic approach to attachment has led her to become one of the top professional organizers in the Houston area.
 
Donna Dubinsky
Following a career path that featured stops as a lawyer and college professor, Donna turned her love of organization into her profession. She opened Simply Orderly in 2012 on the outskirts of New York City. She offers hands-on and consulting services relative to clutter control, paper and computer filing systems, downsizing, moving and assistance with time management.
 
The Container Store
Founded in 1978 in Coppell, TX, The Container Store remains a nationwide leader in specialty organizing solutions and custom spaces. If currently offers more than 10,000 products, with the goal of transforming the lives of its customers through the power of organization.
 
What Do You Think?
Have some favorite holiday decluttering tips? We're listening. Head over to Twitter or Facebook,
and use #dumpstersblog to join the conversation.
Need a Dumpster for Your Old Decorations?