What to Get Rid of Before a Move
Spend less money and start fresh in your new home with our decluttering checklist for moving.
How to Decide What to Get Rid of When Moving
Moving can be a stressful time, but on the upside, it forces you to get rid of all the junk you've been holding onto. It's also easier and cheaper when you have less to pack and load onto the moving truck. We talked to the experts at Oz Moving, Resourceful Consultants, Neat Method and National Van Lines about getting rid of stuff before moving to help you decide what stays and what goes.
Why Should I Declutter My House Before Moving?
Decluttering before a move — instead of throwing everything into boxes — will make unpacking in your new home a little less stressful. Here's why you should pare down your belongings:
Lower transportation costs: One of the factors moving companies use to calculate costs is the total weight. So, the less you have to move, the more you save.
Fewer dollars spent on packing supplies: The more you pack, the more moving materials you'll need, like boxes, bubble wrap and furniture blankets, which means more money spent on supplies.
It's better for the environment: Less to pack means fewer packing materials, so you'll have less waste to send to the landfill when you unbox everything. Having less items also means less weight on the truck, which can help reduce fuel consumption.
Less time spent packing: If you get rid of your unwanted items before you pack, you'll have less to box up, speeding up the process.
Extra room in your budget: If you choose to sell any items you won't be taking with you, you'll make a little extra cash, which always comes in handy during a move.
More space in your new home: If you're moving to a home with less closet and storage space, getting rid of things before you get there will make it easier to find a place for everything.
The list of reasons to declutter before a move is courtesy of Joshua Green with MyMovingReviews.com.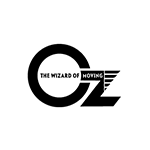 Nimrod Sheinberg, Vice President of Sales | Oz Moving
"Deciding what to keep and what not to keep has a lot to do with where you're moving. Consider the cost of moving a certain item. If you are moving cross country or internationally, the cost to ship a cabinet you bought at Ikea might be more than it will cost to buy something new."
  

How to Decide What to Toss
Letting go of certain belongings or deciding what you should finally get rid of can be a difficult process. Is it okay to keep the skis that haven't seen the slopes in a few years? Here are some tips to decide which items to cast away and what to do with them. Ask yourself these 10 questions to decide what to keep and what to throw away when moving:
Do I really need this?
Is it in good condition?
Would I buy it again today?
How often do I wear or use this?
Will this fit or match my new home?
Is this worth the space it's taking up?
Do I have more than one of these items?
Will it be too expensive or a hassle to move this?
Is this item irreplaceable? Does it have sentimental value?
How practical is this item? Does it bring value into my life?
We know it's hard, but stop saving things "just in case." If you haven't worn it or used it at least once in the last year, or you completely forgot it existed, chances are you'll never use it. Whatever made it through the 10-question test and into the keep pile can be packed away neatly into boxes and put on the moving truck.

Pro Tip
Keep a bag of essentials (at least for the first night after the move) so you don't have to dig through boxes for a change of clothes, toothbrush, etc.
Declutter Checklist for Moving
Moving and getting rid of clutter go hand in hand. Check our list to see if you have these items that probably aren't worth the space in your moving van or your new home.
22 Things to Get Rid of Before Packing for Your Home Move
Control the Closet
☐ Worn Shoes: If you've worn them out, all they'll do now is take up valuable space in the moving truck and your new closet.
☐ Clothing you don't wear: What's the point of spending your hard-earned money to move old clothes you forgot you had?
Tame the Bathroom Cabinet
☐ Expired medicines and vitamins: Moving is the perfect time to evaluate your medicine cabinet and get rid of the cough medicine you've had sitting around for two years. It's a space-saver and a life-saver.
☐ Old bath products, makeup, perfumes and colognes: Almost empty shampoo bottles, five-year-old lotions and crusty nail polish stuffed in the back of your bathroom cabinet are just taking up unnecessary space.
Quit the Kitchen Extras
☐ Anything broken: If it's broken, it's probably not working. There's no point in keeping it.
☐ Leftover and expired food: Leftover food probably won't make it through the move. If you're moving a long distance, it's probably better not to take perishable items with you. Expired food – that's a no-brainer.
☐ Mismatched cups and mugs: It was fine when you were in college and just needed anything to sip from, but if your cabinet is overflowing with old mugs, find a way to part with a few.
☐ Plastic containers: You know, the ones with all the missing lids? Here's your official excuse to buy a new set when you get your new home.
☐ Trash in the kitchen junk drawer: We all have one, and it's a great catch-all, until you have to clean it out on moving day. Now's the time to go through and toss things like old pens and takeout menus.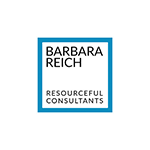 Barbara Reich, Professional Organizer | Resourceful Consultants
"Look at the new kitchen with a critical eye. What do you have room for in the new space? If you're moving to a smaller space, only take what will fit. Be wary of large appliances that are rarely used, like a bread maker or ice cream maker. Don't take them if you can part with them."
  
Cut Kid Clutter in the Bedroom
☐ Old toys that are no longer used: If your child has forgotten about it, take the opportunity to get rid of it and save some space.
☐ Broken toys or toys with missing pieces: Pare down the overflowing toy box by eliminating anything that can't be played with.
☐ Clothes that no longer fit or are stained, torn or beyond repair: No sense in taking up space with clothes that will never be worn again. Donate what doesn't fit and toss the rest.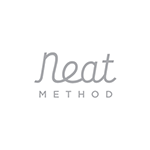 Nicole Loiterstein, Professional Organizer | Neat Method
"We often see clients storing broken bookshelves, outdated exercise equipment, or mismatched lamps in their basements, garages or off-site storage units. These bulky items are expensive to move and will likely be taking up prime real estate in a new home."
 
Tackle Miscellaneous Mess
☐ Old linens: Do you have more sheets and towels than you need? Are they faded and worn? This is a good time to pare down the extras.
☐ Dusty books: These are heavy when they're all packed together in a box. Keep the ones you love and intend to read again, but get rid of the rest.
☐ Garage clutter: The old sporting equipment you haven't used in years and the bedframe from your last move aren't doing you any good sitting around, and they'll just add to your moving costs.
☐ Hobby supplies: It's easy for these to pile up and go unused. It's time to ask yourself which hobbies you really enjoy and which you're no longer interested in.
☐ Paint containers: Chances are, you'll pick new colors for your new house, which means the paint you've been holding onto for touchups won't be useful anymore.
☐ Outdated media/electronics: If it's out of style, like a VHS or a cassette tape, you probably don't even have a way to play it anymore. Did you get the newest tablet over the holidays? Get rid of the older version.
☐ Old brooms, mops and sponges: They're probably due for a replacement, and moving is the perfect time to do that.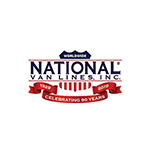 Deidra Poltersdorf | National Van Lines
"Moving companies are legally prohibited from transporting certain items when people are moving out of state. These include plants, perishable or unsealed food items, and hazardous items, such aerosol cans, ammunition, flammable items, car batteries, paint and pesticides."
  
What to Do With the "Don't Keep" Pile
Congratulations! You've successfully sorted through all the old, unused and unnecessary items you've been holding onto. But what do you do with the things that didn't make it to the new home? Here are a few options for you.
Sell
If you have some things to get rid of that are still in good shape, consider selling them to make back some of the money you'll be spending on your move. Try hosting a garage sale or listing the items online through ecommerce shops like Craigslist, eBay, Offer Up, Facebook Marketplace or Poshmark.
Donate
Whatever you can't sell can be donated. Try taking clothes and smaller items like sports equipment and microwaves to Goodwill, The Salvation Army and other local thrift stores. If you're getting rid of furniture, see if there's a Habitat for Humanity ReStore nearby. Whatever and wherever you donate, don't forget to check the store's donation guidelines and keep your receipt to get a deduction at tax-time.
Toss
If you couldn't sell it or donate it, or if it's broken or unusable, it's probably time to throw it away. Renting a dumpster is a quick solution if you have big items like furniture you can't leave at the curb.
It's Time to Pack up and Move out
"Moving is a new start, so treat it like one," Sheinberg says. "Make it an opportunity to clean up and get rid of what is not needed, to renew old items and to fix broken items that you use, need or want to keep."
Taking a few hours to declutter your life will leave you feeling refreshed and your new space looking its best. Use our list to help you during this process, and enjoy your new home!
Decluttering before a move is just one part of the process. Use our ultimate moving checklist and tips to reduce waste during a move to make the transition efficient.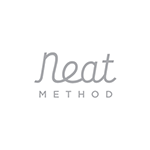 Nicole Loiterstein | Neat Method
"Once you're settled into your new home, we suggest making editing a part of your regular routine. I'll leave you with my favorite Francine Jay quote: 'Your home is a living space, not a storage space.'"
 
Nicole Loiterstein
Professional organizer Nicole began her organizing career in 2017 by opening NEAT method in St. Louis. NEAT Method is a women-owned organization based out of San Fransisco which helps clients organize their lives. NEAT Method has over 70 locations in the United States and Canada, has been featured in magazines like Vogue, and recently launched its own product line.
Deidra Poltersdorf
Deidra is the Director of Marketing and Communication at National Van Lines Inc. Beginning in 1901 in the Chicago area, the full-service moving company provides residential moving, commercial moving, warehouse and storage and other moving-related services. The company offers its services across the country and can even provide services internationally. Deidra develops and implements comprehensive consumer marketing strategies designed to create awareness.
Barbara Reich
Based in Manhattan, professional organizer Barbara has over 20 years of experience in organizing people, their lives and spaces. She has been featured in the New York Times, the Wall Street Journal, the Washington Post, the New York Post and countless other publications. Her book, Secrets of an Organized Mom is the 2014 winner of the Mom's Choice Award.
Nimrod Sheinberg
Nimrod is the Vice President of Sales at Oz Moving and Storage. Based in New York City, OZ Moving and Storage is one of the leading residential and commercial moving companies in the area. The company helps perform over 15,000 moves annually and offers a full range of support services including relocation consultants, on-site estimators, and in-house carpenters and furniture restorers.
What Do You Think?
Getting ready to move? Let us know what you're throwing out. Head over to Twitter or Facebook,
and use #dumpstersblog to join the conversation.
Need a Dumpster for Your Home Cleanout?