How to Have a Successful Estate Sale
Inherited a bit more than you need? Learn how to plan an estate sale with our in-depth guide.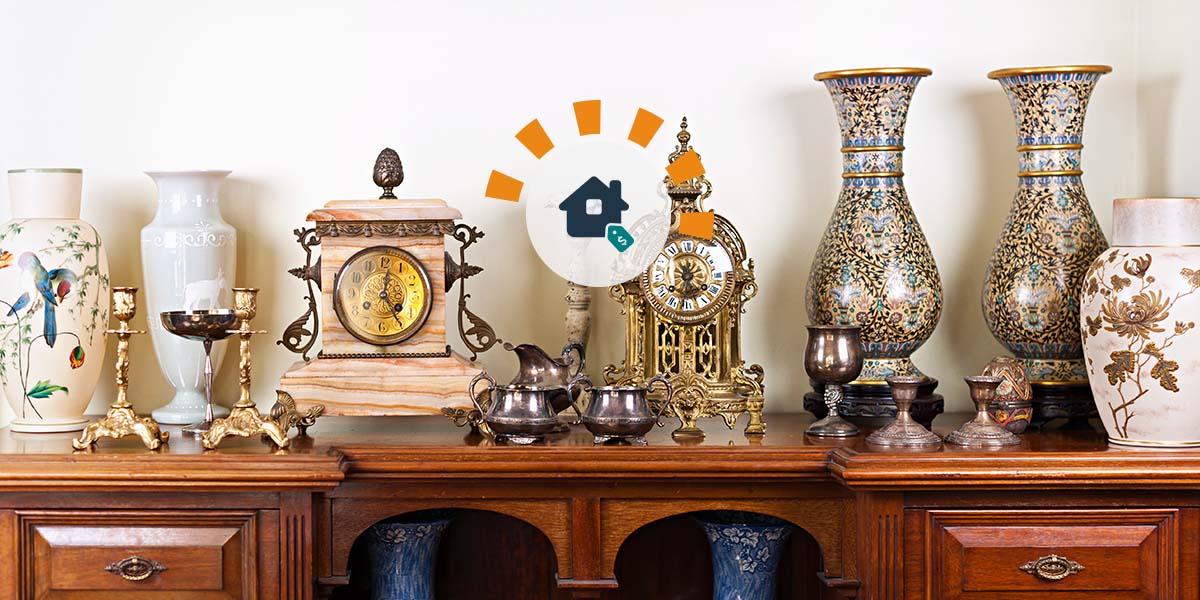 How to Plan an Estate Sale
If you're downsizing for a move or cleaning out a loved one's home after their passing, an estate sale may be the best way to pare down belongings. You may think you're ready due to previous garage sale experience, but an estate sale is usually far more involved.
First, what is an estate sale? It's a way to liquidate the items in a home all at once and it usually includes the entire property, as opposed to a garage sale which can be contained to the front yard. It's a project that commonly happens during major life changes like divorce, bankruptcy or the death of a family member.
Unfortunately, estate sales usually take place during stressful or upsetting times. Refer to our estate sale checklist as you work to help make the process go as smoothly as possible with tips from Poof! Estate Services, Helaine Fendelman & Associates and Marni Jameson, author of AARP-endorsed book Downsizing the Family Home.
5 Steps for Setting Up an Estate Sale Yourself
Exactly how do estate sales work? Decide what you want to sell, give everything a price and tally up your totals. It sounds simple enough, but the process can be tedious. Use the following steps to help you plan and get through the sale efficiently.
1. Figure Out What Buyers Want
Whether you're cleaning out a loved one's home or going through your own property, make an inventory list detailing what you're comfortable parting with. Then, note what's worth selling in a separate column.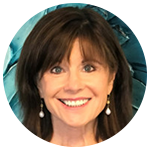 Marni Jameson, Author | Downsizing the Family Home
"As hard as it is to clean out your own stuff, it's even harder to clean out the life of someone you love. But you simply cannot save everything. You have to be very practical and prepare yourself for the difficult process. The nice thing is you end up with a pile of cash and get to move forward."
  
We've pulled together a list of commonly sold items followed by some things you definitely should not give to other people second-hand.
What to Sell
Like a garage sale, you can sell most things at an estate sale. Here are some common items to sell:
Jewelry
Artwork
Clothing
Antiques
Silver and china
Household items
Just because something is outdated or not traditionally seen at a sale doesn't mean you won't be able to find a buyer. Here's a list of items you might not have thought to sell:
Cars, trucks and campers: You can sell any vehicle if its title is clean. Check with your local authorities to see which documents you'll need to sell it. If a vehicle is sold on behalf of a deceased person, special rules and forms may apply.
Computers: Believe it or not, even if it's a dinosaur, you might be able to find someone who wants your old desktop or other electronics. Just make sure the hard drive is wiped clean.
Firearms and weapons: Depending on the piece and state laws, you may be able to sell weapons. Make sure to do some research before adding them to the sale. Sellers should go through a Federal Firearm Licensee (FFL) when selling a firearm to ensure a safe sale.
License plates: Old license plates are great collectors' items that can be worth a pretty penny. The older the plate, the more you can charge. Some go for as much as $500.
What Not to Sell
Liquor: You need a liquor license to sell any form of consumable alcohol and could be fined if you do make a sale.
Cribs and Car Seats: While buying used baby clothes is a great way for families to save money, used baby gear may compromise the child's safety. Infant care requirements for things like cribs and car seats change frequently and you don't want to be liable if something breaks.
Used Helmets: For the same reasons as cribs and car seats, used helmets that have been through a crash or are outdated may not be safe. They should not be sold at estate sales.

Pro Tip
Aside from the things you shouldn't sell, make sure to lock away anything that is not for sale. Buyers may think anything they can see is up for grabs.
2. Organize Your Items
To increase the chance of selling belongings, make sure they're organized and displayed neatly. Think of your home as a department store and create sections to sell different groups of items. For example, put kitchenware in the kitchen, use the living room to display furniture and hang clothes on garment racks in the bedroom.
Maximize display space by using the furniture you're selling to show off smaller items. If you're using a surface that you don't intend to sell, cover it with a sheet or clearly mark it with a tag that says, "Not For Sale." You can also use boxes to hold items like books, records or non-breakable trinkets.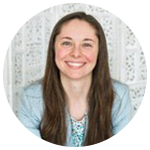 Allison Ruby, Founder | Poof! Estate Services
"We strategically stage the home so it is appealing to the customer's eye by creating themes both with color and item types. We also utilize surfaces in the home like kitchen counters and furniture to further add to the 'staged' feel, rather than bringing in tables or shelves and simply lining items up."
  
3. Price Your Items
This is arguably the hardest part of planning an estate sale. It takes professionals years of experience to know how much a piece of art or an antique vase is worth, so it's a good idea to consult with an expert on the more high-end pieces. Sometimes, you may not even know you have something valuable right under your kitchen sink.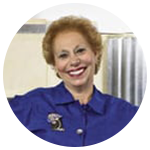 Helaine Fendelman, Professional Fine Arts Appraiser | Helaine Fendelman & Associates
"Once I found a 19th-century American-painted tin box under the kitchen sink. It was holding the lady's Brillo pads — and it was worth $800. People just don't know. They grow up with their family treasures and they have no idea that this or that could be valuable."
  
However, most items probably aren't worth as much as you'd think. When it comes to putting a price tag on everyday items, make sure to mark them lower than the current retail value. Keep in mind: people attend estate sales to find a bargain. Even if you think you've marked a fair price, be ready to haggle. Regular estate sale-goers aren't afraid to negotiate, but it's up to you whether or not you want to accept the offer. You can always make a verbal agreement with a customer to sell the item at the agreed upon price if no one buys it at the original cost.
Remember the point of an estate sale is to sell everything. This means you're putting a price tag on every last item in the home. Save yourself some time by bulk pricing. Instead of labeling every book, display them in a bookshelf and hang a sign that says, "All Books $2." It's also a good idea to keep some stickers or tags handy to mark large items as sold if they're too big for people to carry around with them as they look.
A good way to make sure things sell is to reduce their price as the days of the sale go on. Try this pricing scale:
Day 1: Full price
Day 2: 25% off
Day 3: 50% off

Pro Tip
Don't advertise sale reductions ahead of time as this may deter customers from coming on the first day. Simply alert customers as they're shopping or hang signs on discount days.
How to Price Household Items for an Estate Sale
This is not an easy task, but try to put yourself in the buyer's shoes. What would you pay for this second-hand item? When all else fails, consider hiring a professional.
Use this estate sale pricing guide to get the most out of your sale:
Check the Item's Condition
You probably would expect a discount if a tea set was missing a saucer or if a table had a few noticeable scratches, so assume a customer would, too. Consider not selling something if it's broken, if there are several missing pieces or if it's not functioning properly.
Know What's Desirable
The more in-demand something is, the higher you can price it. Is it a popular brand, signed by a well-known artist, a collectible or highly unique? Keep these questions in mind when deciding how much it's worth.
Consider the Time of Year
If you're trying to sell camping gear in the winter, you probably won't be able to sell it for as much as you would in the summer when it's in demand.
Do Some Research
If you're not sure what something is worth, the best way to figure it out is to see what other people are selling it for. Even appraisers and estate liquidators do similar research. Try these tools to figure out appropriate pricing:
Visit other estate sales if you have time.
Explore EstateSales.org and EstateSales.net.
Search Google by description to find similar items.
Check online sites like Craigslist, eBay and Facebook Marketplace.
See if vintage items are listed on Replacements.com or Antiques Roadshow's appraisal archive.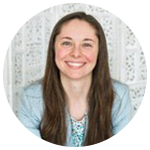 Allison Ruby, Founder | Poof! Estate Services
"We have a very extensive list of appraisers that we work with. Because of this, it almost always makes sense to at least talk to a professional."
  
4. Publicize the Sale
Possibly the most important part of the planning process is drawing people to your sale. Otherwise, all of your hard work will have been for nothing. Advertise in your local newspaper, on area news sites, via social media and through sites like Craigslist and Facebook Marketplace. You can also list your sale on estate sale websites like EstateSales.net and EstateSales.org.
On the days leading up to the sale — and especially on the day of — place brightly-colored signs near the street to direct traffic to your property and attract passers-by. Make sure to include the dates, times and the address of your sale on your signs and in your ads. It's also helpful to include pictures or highlight items you'll be selling.

5. Clean up and Donate What's Left
Anything leftover can be donated to several organizations. Here are a few local charities that can be found nationwide:
When your estate sale is finally over, divide whatever didn't sell into donation and throw-away piles. You may not have much left in the toss category since you already decided what was in good enough condition to sell. If you have large items that you need to toss, rent a roll off dumpster so you don't have to take multiple trips to the landfill or wait for bulk pickup day.
Find a Dumpster for Unsold Items
Estate Sale Rules to Help Your Event Run Smoothly
Now that you're prepared for your sale, think about the rules you want to enforce. Perhaps the most important rules are how many people will be allowed inside at once and how will you decide the order of people who enter. The general rule of thumb is to use a first come, first served policy. An alternative is using a number system, similar to the DMV.
How the Number System Works
Give out numbers a few hours ahead of the sale so people don't have to wait in a long line when you open.
Start calling numbers when the sale officially begins.
Customers must be somewhere in line (not necessarily in order) when their number is called, otherwise, they'll have to wait at the end of the line.

Pro Tip
Decide if going to use devices like Square to accept credit cards, if you'll accept checks or if you'll use apps like Venmo or PayPal for payment. Also, decide if you'll have someone available to help customers load large items into their cars. Whatever estate sale rules you decide on, make sure to post them along with your ads.
When Is the Best Time to Have an Estate Sale?
Weekends and mornings are usually the most popular times for estate sale shoppers, so try and aim for Saturday or Sunday mornings if possible.
As for the best season for estate sales, this can be irrelevant for most sellers; after all, if you're moving or closing out a loved one's home, getting rid of their things can be a time sensitive process.
There's no real answer to this question, but if you have the luxury of choosing when to hold the sale, here are a few things to keep in mind:
If you're going to utilize outdoor space, make sure to plan around weather conditions.
Weekends and mornings are usually the most popular times for estate sale shoppers.
There is more competition with other estate and garage sales in the spring and summer seasons.
If the items lend to the character of the house, it may be beneficial to hold the estate sale while you're trying to sell the home.
Have the estate sale before listing the house if you'd rather have an empty home to sell.
Reach Out for Help With Your Sale
Planning for an estate sale can be a grueling process, and it can be especially difficult if you're not entirely ready to part with some belongings. In this case, consider hiring an estate sale liquidator.
"If it's your family's estate, don't run your own sale," Fendelman said. "It's often too painful and there are times when you just have to let things go."
Hiring a professional is also a good, hassle-free option if you're having a hard time figuring out how to organize the sale, how to price items, if you have a tight deadline or if you're looking to maximize your sale profits. Whether you decide to plan the estate sale yourself or seek help from a professional, take some time to do a little research before forging ahead.
FAQs: Running an Estate Sale Yourself
Do I need a permit to host an estate sale?
Some cities or homeowner associations (HOA) will require you to have a permit before hosting your estate sale. They may also have specific restrictions or guidelines on what you can and can't do, so be sure to check your city's website — and HOA site if relevant — for more information.
How are things priced at an estate sale?
Keep these two things in mind when you're pricing your estate items:
Price less than what you'd pay for in an antique store for the same item.
Price way less than what you'd pay for the same item (brand new) in a store or online.
What sells best at estate sales?
The most popular items at estate sales — provided they're in good shape — are the following:
Books.
Jewelry.
Kitchenware.
Small Appliances.
Conversation Pieces.
Art Prints and Paintings.
Marni Jameson
Marni is the author of Downsizing the Family Home — an AARP-endorsed book — and others critically-acclaimed novels. A top-tier journalist, Marni has written for many national women's magazines, including Woman's Day and Family Circle, and major metropolitan newspapers. She's also a frequent guest on local and national TV and radio, including NBC Nightly News, Martha Stewart Living, and Fox and Friends. She lives in Orlando, FL.
Allison Ruby
Allison is the founder of Poof! Estate Services. She coaches her clients through their transitions to create a seamless and stress-free process. Having been in the business since she was 19, Allison has mastered the intricate task of coordinating estate sales with over 80 clients per year, and has tailored the estate sale experience for all of them. She currently resides in Michigan.
Helaine Fendelman
Helaine, a New York City resident, is a nationally recognized authority in the arts, antiques and collectibles field. A certified member of the Appraisers Association of America, AAA, and former board member for over 20 years, she is a leading specialist in American Folk Art, American Decorative Arts and Furniture and generalist household appraisals. Helaine has extensive experience in archival inventory and valuation for estates, insurance, museum and other not-for-profit acquisitions.
What Do You Think?
Have you hosted an estate sale? Share your story by heading over to Twitter or Facebook,
and use #dumpstersblog to join the conversation.
Need a Dumpster for Unwanted or Damaged Items?