Manage Waste for Any Event or Festival
Prepare for the mess ahead by following our 6-step guide for easy event waste disposal.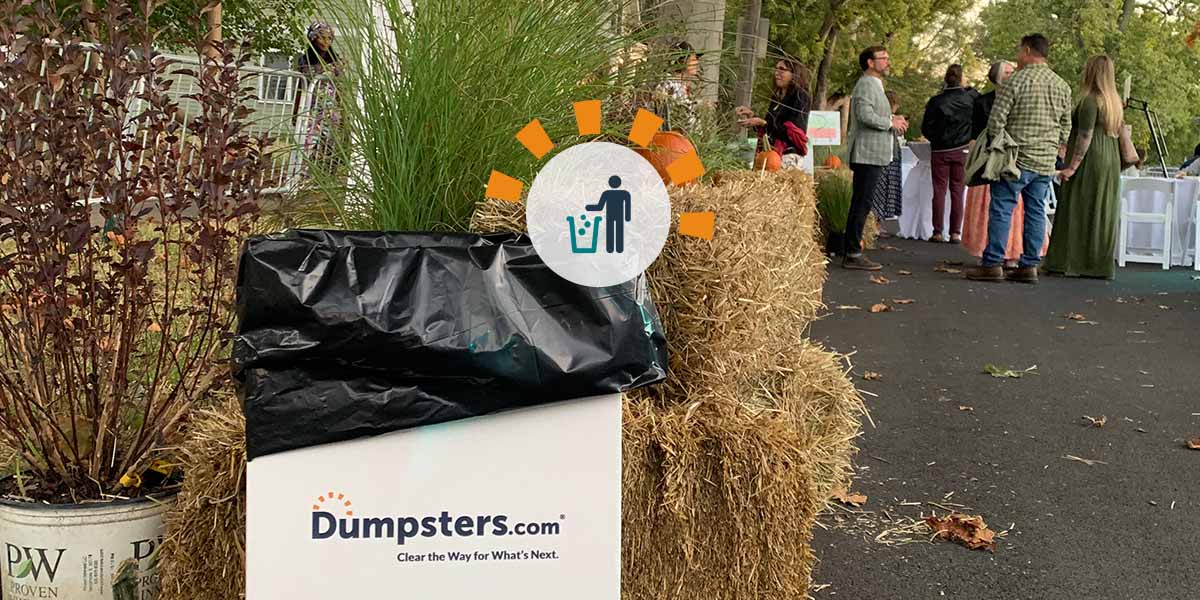 Simplify Your Event's Cleanup: The Role of an Event Waste Company
Managing a large-scale event, concert or festival is exciting, but it takes a lot of work to make it a success. Whether you expect 50 or 50,000 attendees, it's essential to create a plan for all that trash. Event waste management is often overlooked or taken for granted at the expense of the organizer. However, working with a knowledgeable company can help.
From small community events to large-scale concert series, having designated and frequent disposal locations will help keep the site looking its best. As trash disposal experts, we're here to help so trash doesn't pile up at the event. We've worked with thousands of organizations to help them keep community dinners, concerts and other celebrations mess-free. Will Brown with The Refugee Response shares his expert advice about using a waste removal company and how it has impacted their events.
"Working with a waste removal company is very helpful for any kind of large-scale event. Every year for our Annual Benefit we have a huge need for convenient, and well-managed waste containers and removal. It's a big plus to work with a specialist to handle all of our needs." Says Will Brown, an employee at The Refugee Response.
How much waste is produced at events?
Large events, like famous outdoor festivals and fairs, can generate up to 100 tons of waste daily. Smaller events, like a charity dinners, generate around 1 pound of waste per person per meal.
How can you measure event waste?
The typical formula to figure out how much waste your event will generate is to multiply the total amount of attendees by the amount of meals you're providing. This formula provides the estimated total pounds of waste your event will generate.
The formula can also be adjusted to fit the criteria of your event. For example, if you're providing a light meal, you can multiply the total number of attendees by .5 pounds.
What are the biggest sources of waste at events?
The largest sources of waste at events include food, food packaging materials and utensils, vinyl banners, tablecloths, shrink wrap, name badges and audio-video waste.
How to Plan for Event Waste
1. Have Information About Your Event
Whether you're planning an event by yourself or with a team, organize the details early on to eliminate most hassles, like garbage pile-ups. This prepares you to estimate how much waste will be tossed so you can order the right amount of materials for the size crowd you're expecting. You can usually figure out how many dumpsters and trash cans you'll need by conducting a waste audit.
Communicate openly with your team to understand the full scope of the festival. This way, you can find the right number of volunteers if necessary and get the appropriate bins, like recycling or compost bins.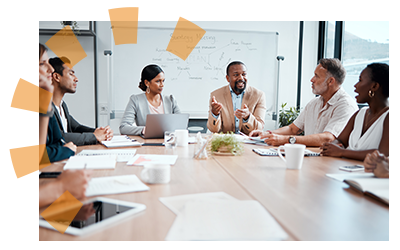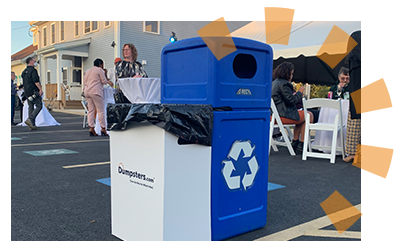 2. Request Recycling and Trash Bins
Looking for an efficient or green solution to your event waste? Work with a reputable dumpster company to rent a variety of containers depending on your trash stream. If you're tossing food or recyclables, get garbage, composting and recycling bins. Doing this allows visitors to sort their waste so you don't have to. Plus, it makes the cleanup process easier.
Will Brown, Development Director | The Refugee Response
"It's hugely important to know that we have a partner supplying us with waste disposal containers and a dumpster for larger items. If we had to pack, store, and dispose of bags of waste ourselves it would be a lot to manage for our team. Having waste removal sorted out is very important to us."
 
3. Spread Trash Cans Around
Place waste receptacles frequently in highly visible areas to make trash disposal easily accessible. You can even put signs around so attendees know where to find the nearest bins. This will give people the option to get rid of their waste responsibly instead of littering. We also recommend placing bins near informational kiosks and food stations. Consider providing containers near portable sanitation locations, like porta potties and hand-washing stations, which will discourage patrons from tossing their trash in them.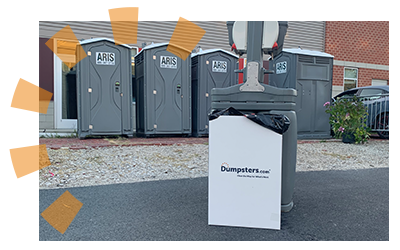 Will Brown, Development Director | The Refugee Response
"Having really good signage is very helpful in avoiding litter at the event. Another important part of avoiding litter is having a dedicated volunteer or grounds crew team working to ensure that waste containers are used properly, emptied, and placed in good, easily accessible and visible locations."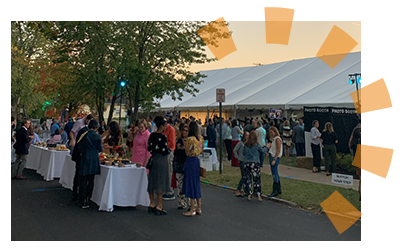 4. Limit Disposable Items
Restrict items that can be brought in and limit items that are available to visitors to help cut down on packaging or other takeaway trash. Consider what your audience needs to happily attend the event and, in addition, what they may want to make the experience better. For example, if you're event has food vendors, have napkins, condiments and utensils readily available. If the event is large, offer maps to attendees.
5. Create Restricted Areas
While this isn't always possible, restricting certain areas helps keep litter confined to specific areas. Containing the trash in designated spots will make cleanup easier when your celebration is over.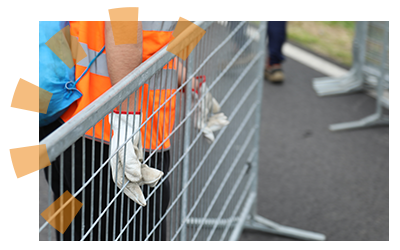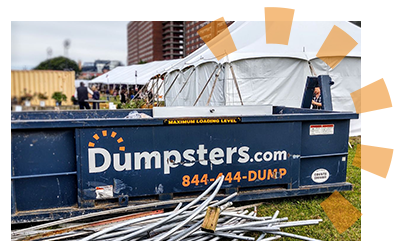 6. Rent a Dumpster
Renting a dumpster helps streamline the tidying up process at your event. Use a large roll off dumpster for waste to cut down on your overall cleanup efforts. This also means that when trash cans fill up, you have a place to empty the bins as you go. When you work with us, you can also share where you would like the dumpster placed, so it's located in a convenient or discreet location.
Get a Dumpster for Your Event
How to Clean Up After Your Event
Now that your event is over, it's time to manage the mess. With any luck and good planning, this part should go quickly and smoothly.
1. Gather Cleaning Supplies
Organize a group of people to help clean up the event, whether it's employees, volunteers or both. Once you have a group, offer supplies, like trash bags, gloves, masks and even brooms or vacuums for debris, like confetti, to help people feel clean, comfortable and eager to help.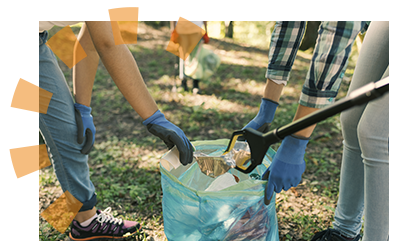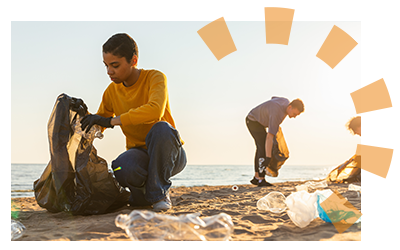 2. Create Cleanup Teams
Once your group has their supplies, organize the members into different groups to divide and conquer the cleanup. Dedicate each team to a specific task or material, like a bottle team, a confetti team and a regular trash team. You can also form teams to pick up all materials in a designated area if your event covers a large space.
3. Make Waste Disposal Accessible
To make waste disposal for your cleanup efforts easier, make sure your dumpster rental is easily accessible. Plan ahead, and place the dumpster near your event location for easy cleanup. Also, inform your volunteer groups of the location. This way, when garbage bags become full, you don't have to let trash pile up waiting for collection.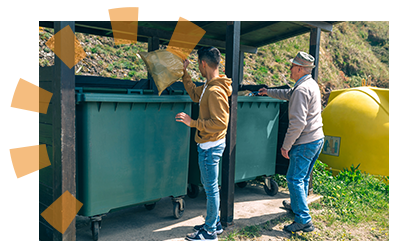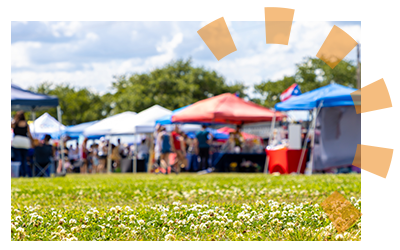 4. Communicate With Vendors
Make sure vendors understand their cleanup responsibilities if you're working with outside companies. Communicate effectively that vendors should leave no trace at their location. Excess waste is extremely common at large festivals and events — a lot of this can be attributed to handouts from vendors.
About The Refugee Response
The Refugee Response is a Cleveland, OH organization that works with newcomer refugee populations that have settled in the area. They offer youth and teen mentoring, multilingual content creation and adult tutoring. They help run one of the most successful urban farms in the United States.
Will Brown, Development Director | The Refugee Response
"We work to help the newcomer populations who either come to or are resettled in Cleveland to thrive here. We believe that supporting newcomers and newcomer families to become positive and productive members of our community enriches our city and county for everyone."
 
Each year, our organization has helped manage event waste at The Refugee Response's Reap the Benefit event, which offers local cuisine and entertainment to attendees. We donate multiple trash cans and other sanitation supplies, including 10 yard dumpsters. This container can fit 4,000 - 6,000 pounds of trash when filled.
Will Brown, Development Director | The Refugee Response
"Dumpsters.com's support of our REAP the Benefit and the services provided help us streamline keeping our most important night of the year clean, healthy, and beautiful."
 
Spangler, Julia. How Much Waste Will Your Event Generate? Event Waste Estimate Formula. (2019, April 25). Retrieved From Ecosystem Events
What Do You Think?
Have thoughts on event waste removal? We're listening. Head over to Twitter or Facebook,
and use #dumpstersblog to join the conversation.
Need a Dumpster for an Event Cleanup?