Money Names Dumpsters.com Among Best Junk Removal Providers
With national availability, high customer satisfaction and online quotes, the financial magazine chose Dumpsters.com as "Best for Dumpster Rental."
Money Recognized Us as a Favorite for Junk Removal
Earlier this year, Money reviewed a long list of providers to find the best junk removal companies for cleanup and cleanout projects. From cost to customer satisfaction rankings, their team considered all the important factors for a positive experience and ranked Dumpsters.com as the Best for Dumpster Rentals among a list of other junk hauling services.
How Money Chose the Best Providers
Money looked at many decision-making factors, including price, discounts, guarantees, ease of getting a quote, services offered, location and availability of services, customer satisfaction ratings and waste diversion efforts to help readers get a full view of the services each company offers. With service nationwide, a range of dumpster sizes and an expert team to help you establish ongoing or temporary service, Dumpsters.com was selected as the best option for dumpster rentals. Our team collaborates with each customer to learn the details of your project, recommend the right waste solution for the job, help set up delivery in a good location and share any important information about restricted items or additional fees so you know exactly what to expect.
Why This Recognition Is Important to Us
We are dedicated to making the search for a dumpster rental a stress-free process, so we're proud to be acknowledged for our services and high customer satisfaction ranking. We support all kinds of situations, from remodeling debris from a home project to ongoing service at a large-scale construction site or a local restaurant.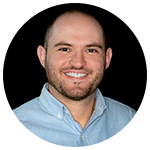 B.J. Bellamy, Brand Lead | Dumpsters.com
"We're grateful to be recognized by Money as "Best for Dumpster Rental." As an organization, we pride ourselves on customer satisfaction and are constantly working to improve the experience for our renters. To be recognized as the best alternative option on a list dedicated to junk removal services is a high honor."
  
Our straightforward pricing and streamlined ordering and delivery process are designed to make getting a dumpster easy and stress-free. We're here to simplify the junk removal process, allowing for rentals to be conveniently requested online without losing the option to get in touch with an experienced team for help at any point.
We're committed to offering reliable junk removal and the best service possible for any project you're tackling. Don't just take our word for it — in addition to Money, trusted sources, like the Spruce, Forbes and Bob Vila have also recognized us as a great dumpster rental option in recent reviews.
Learn More About Our Team
Want to know more about us? Learn more about our expert team, and about how Dumpsters.com is dedicated to providing you with a better dumpster rental experience through relationship building, teamwork, education and innovation.
Dumpsters.com is a waste and recycling company that relies on strong relationships, smart processes and helpful technology to provide a best-in-class dumpster rental experience. With a nationwide reach, we streamline the cleanup process for any debris type at any location - residential, construction or commercial. Learn more about how Dumpsters.com is providing a better dumpster rental experience at www.dumpsters.com
What Do You Think?
Planning a junk removal project? We're listening. Head over to Twitter, LinkedIn or Facebook,
and use #dumpstersblog to join the conversation.
Need a Dumpster for Your Next Project?