Get a Roofing Dumpster Rental
Find dumpster services in your area
Effective Roofing Debris Removal
From Atlanta to Chicago, we deliver to residential and commercial locations all over the country to help you clean up roofing materials fast. We offer a range of roofing dumpster rental sizes and top-notch customer service for efficient debris disposal. Roofing is hard work. Let us worry about waste removal.
Are you a homeowner? Click here to see the services we offer you.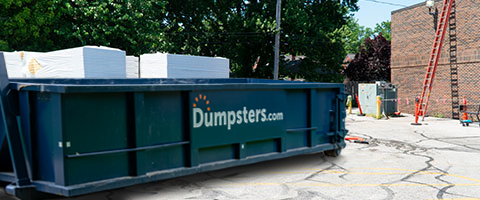 Get Nationwide Coverage in One Place
Never search for a roofing dumpster again. Let us know how many containers and swap outs you need and we'll coordinate account setup and service anywhere in the country.
Call 877-615-9347 to speak to an account representative.
Why Choose Us for Roofing Debris Removal?
One Point of Contact
You'll work with a dedicated team to pre-schedule dumpsters nationwide and prevent swap out delays.
Centralized Billing
We keep your payment information securely on file to streamline billing for all of your roofing jobs.
Easy Planning
Once you set up an account, simply call, text or email to order another dumpster, schedule a swap or arrange final pickup.
How We Help Our Customers
With a dedicated team and service across the country, we're able to provide reliable and efficient waste removal for roofing companies. Imperial Roof Systems partnered with us to reduce the amount of time spent coordinating dumpsters for job sites nationwide. Here are the solutions we provided:
On-demand service to quickly schedule dumpster deliveries.
One point of contact for all of their rental needs.
Available inventory to ensure all efficient waste removal.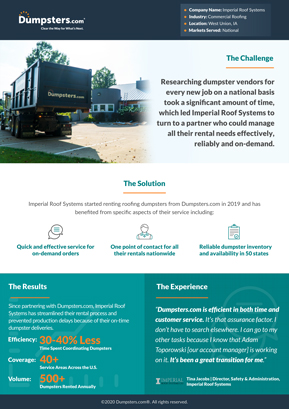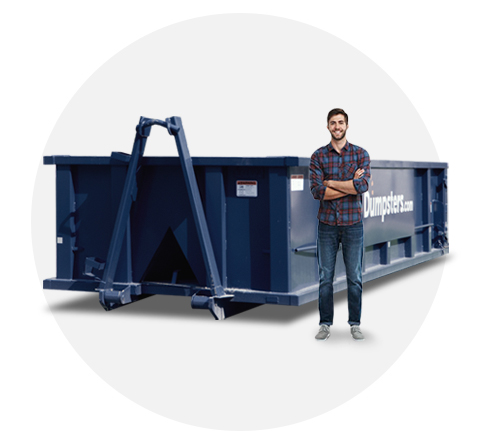 The Ideal Dumpster Size for Roofing Jobs
Common container sizes for roofing jobs include 10, 15 and 20 yard dumpsters. We often recommend renting a 20 yard dumpster to handle debris from roof tear-offs and repairs. This dumpster provides enough space to load shingles and other roofing debris without exceeding weight restrictions for road safety.
Our Covered Weight Limit: 2-3 tons or 4,000-6,000 pounds.*
Need Help Picking a Size for Your Roof Tear-Off?
Use our shingle weight calculator to estimate how much your shingles will weigh. We'll also suggest a dumpster size for your materials.
*Please note that covered weight limits and accepted items may vary by location.
Waste Disposal for Commercial Roofers
Whether you service a specific region or have clients nationwide, our team is here to help you simplify the cleanup process. Our experienced roofing specialists handle multiple dumpster requests at once to streamline waste disposal and save you valuable time.
When You Set Up An Account:
Get LEED reporting and recycling upon request.
Rely on us to align a swap out schedule specific to your job.
Order a large amount of dumpsters in a short amount of time.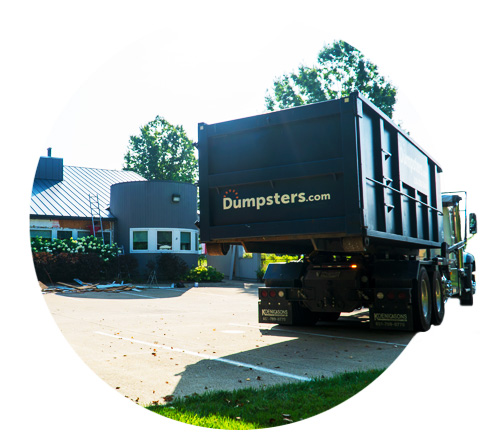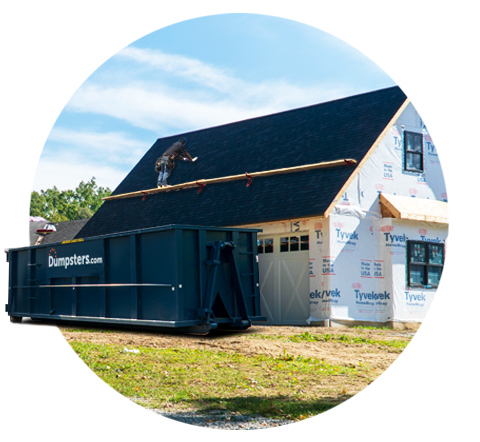 Shingle Disposal for Residential Roofers
Are you replacing a leaky roof or building a new home? We'll get you the right dumpster size for shingles, help coordinate deliveries for your projects and keep your accounts organized in one place.
Common Roofing Debris We Accept:
Shingles
Felt
Lumber
Nails
Terracotta Tiles
Concrete Tiles
Slate Tiles
Cedar Shake
Do You Rent Roofing Dumpsters Often?
From residential roof tear-offs to commercial roofing jobs, we'll get you the right size and number of bins for easy disposal anywhere in the country.
Call 877-615-9347 to speak to a roofing specialist.
Roofing Dumpsters for Homeowners
If you're working on a roof tear-off or renting a roofing dumpster for your contractor, use our calculator to find out the approximate weight of your shingles and we'll recommend a dumpster size instantly.
When You Call, We'll Ask:
What is your address?
How many squares of shingles are you tossing?
When do you need the container?
Once you're done filling the container, simply let us know when you're ready for pickup and we'll haul it away.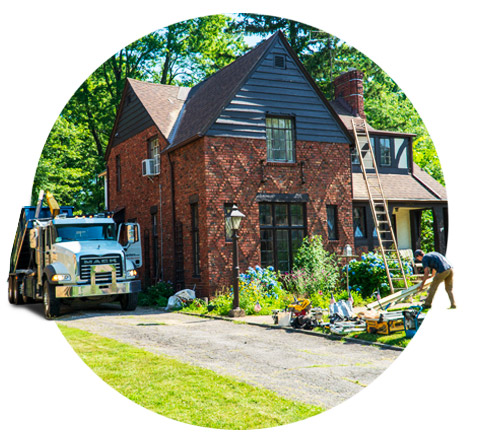 We Make Shingle Disposal Easy
Are roofing shingles hazardous waste?
Most roofing shingles are not considered hazardous waste and can be disposed of in one of our dumpsters. However, if your materials contain asbestos, take them to an approved facility in your area.
Where can I dispose of roofing shingles?
While you can take roofing materials to the landfill yourself, one of our containers holds six pickup truck loads of debris. Rent a roofing dumpster to avoid taking multiple trips to the dump and get rid of debris all at once.
How do you dispose of roofing tar?
As long as the tar is hard and dry, we accept this material in most of our service areas. Otherwise, check your city or county's website for local disposal guidelines.
How big of a dumpster do I need for a roof tear-off?
A 20 yard dumpster is the most popular bin size for roofing debris removal jobs. It's large enough to hold materials but small enough to reduce the chances of going over the container's weight limit.
More Roofing Resources
Looking for more information about roofing? Check out these posts from our blog.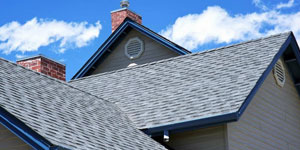 For Homeowners