How to Get Rid of Freon From Refrigerators and Air Conditioners
Discover how to remove Freon safely in our four-step guide.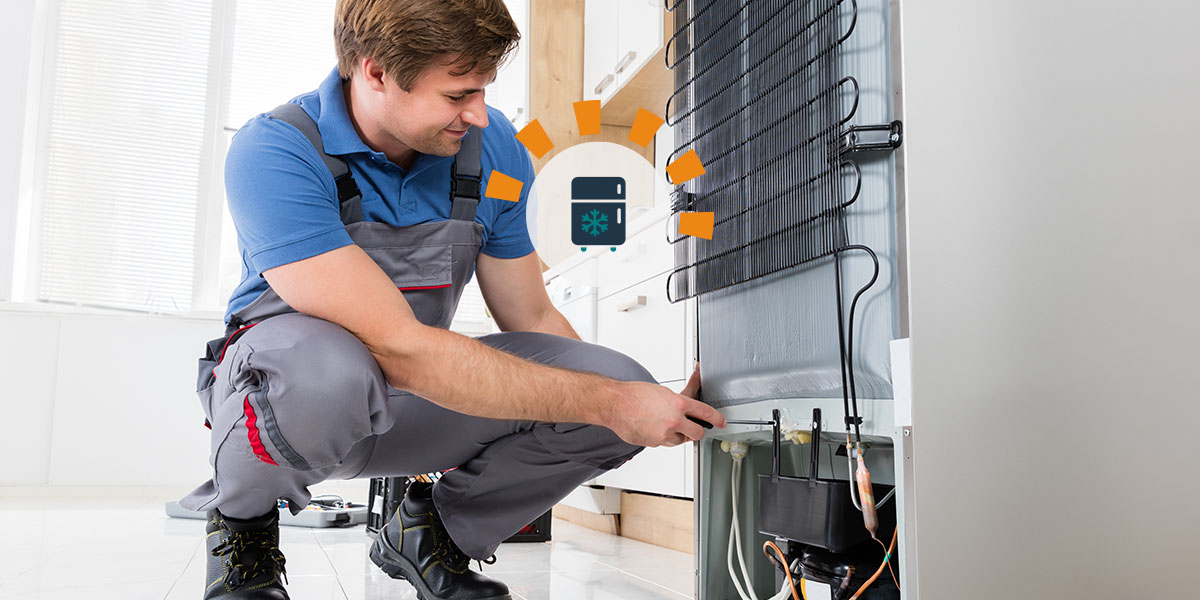 A Homeowners' Guide to Refrigerant Removal
Refrigerator on the fritz? Air conditioner blowing hot air? It may be time to dispose of your old appliance and upgrade to a new one.
But you can't just toss old household appliances like refrigerators and air conditioning units like you do everyday waste. That's because many older air conditioners and refrigerators contain refrigerants also known as Freon. And if you've decided to dispose of your old refrigerator or air conditioner, you'll most likely be asked to remove the Freon beforehand.
Since these colorless liquids and gasses can hurt the environment and deplete the ozone layer, governments around the world have implemented strict regulations about Freon removal, including The United States Environmental Protection Agency (EPA).
To make this task easier, we've compiled a brief guide for homeowners to handle refrigerant removal from refrigerators and air conditioners, with expert input from the EPA, A-Gas Americas and the Institute of Scrap Recycling Industries, Inc. Let's dive in.
FAQs About Freon Disposal
Freons are types of chemical compounds used as refrigerants in different appliances. They may be known as HFCs, CFCs or HCFCs. The name "Freon" originally was a brand name applied to a kind of CFC originally invented in 1928.
You can recycle a refrigerant after it's been cleaned using oil separation and passed through different devices. Recycled refrigerant is usually used in car air conditioners.
How Does Freon Damage the Environment?
When CFCs and HCFCs enter the atmosphere, they can be transported up into the stratosphere over time. Only in the stratosphere do they break down because of UV there that are otherwise blocked by the stratospheric ozone layer. The breakdown of CFCs and HCFCs releases chlorine that reacts with ozone and depletes the ozone layer. If the ozone layer is depleted, more UV reaches the earth. In contrast, HFCs – replacements or substitutes for ozone-depleting CFCs and HCFCs – do not contain chlorine and do not deplete the ozone layer, but like CFCs and HCFCs, they are considered "greenhouse gases" that can contribute to climate change.
Who Can Remove Freon From a Refrigerator or Air Conditioner?
According to the EPA, Freon removal from refrigerators, air conditioners and other appliances should only be handled by a Section 608 certified professional. Don't try to do it yourself.
For a quick background, Section 608 is a part of the EPA's Clean Air Act that addresses the handling and recycling of refrigerants used in stationary air conditioning and refrigeration appliances. Its purpose is to reduce the emissions of refrigerants into the ozone layer.
Can I Remove Freon From a Fridge Myself?
No, you cannot. Unless you are a Section 608 certified technician, you should not attempt to remove Freon from a refrigerator or another appliance like an air conditioner.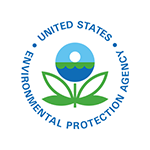 Environmental Protection Agency
"Unless a homeowner is a Section 608 certified technician, they will not be able to purchase refrigerant or service, install, repair, or maintain their small appliance themselves. Homeowners should hire a Section 608 certified technician to perform any servicing or maintenance of a small appliance that could violate the integrity of the refrigeration circuit."
 
Get Rid of Freon in Four Steps
So, if you're like most homeowners and not a Section 608 technician, how do you handle Freon disposal?
Follow these four steps to make sure the refrigerant is removed from your appliance in a way that meets EPA regulations and doesn't hurt the environment.
Step 1: Check Local Disposal Regulations
"[A] homeowner should contact their municipal waste handling authority for instructions on arranging for the product's disposal," an EPA spokesman stated. In other words, the first thing you'll want to do is call your municipality and speak with the department that handles waste disposal, which is most often the public works department.
They will be able to walk you through Freon disposal options in your area, what the local requirements are and what steps you need to follow.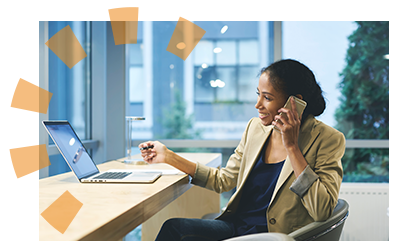 Where to Dispose of Appliances With Freon
Here are some avenues that may be available to you depending on where you live, what your budget is and what appliance you're throwing away:
Bulk Waste/Bulk Service Programs: Some municipalities have bulk service programs where residents can arrange to have their appliances picked up – for fees that vary. Many require that you have a certified technician remove the Freon before they pick up the appliance from your curb.
Responsible Appliance Disposal Program Partners: RAD Partners can pick up your appliances directly from your home. Visit the EPA RAD Partner site to find a program in your state.
Nonprofits: You may be able to donate your working appliances to nonprofit organizations like The Salvation Army, Habitat for Humanity, St. Vincent de Paul and others.
Retail Stores: Some big-box retail companies like Home Depot and others have programs where you can donate your old appliance if you buy a new one from them.
Do You Need to Rent a Dumpster for Appliance Removal?
Depending on hauler restrictions and requirements in your area, you may be able to rent a residential dumpster to remove the appliance from your home. Please note that many haulers have similar Freon removal requirements as municipality bulk waste/bulk service programs.
If you're only disposing of a single appliance, a dumpster may not be the most economical option. Instead, consider renting a container if the appliance removal is part of a larger project like a kitchen demolition or other major home cleanouts and renovations, where you are throwing out a variety of debris.
Check Dumpster Availability Near You
Review Your Local Freon Disposal Guidelines
When you contact your local municipality, pay attention to their guidelines, required documentation and any other specific information you need to know for the removal of your appliance. Some organizations' websites provide this information in detail, but many do not. That's why it's best to write this information down and ask them to send you supplementary details if you wish.

Some municipalities have a list of local certified technicians or companies that can remove and dispose of your Freon per EPA standards.
Good Questions to Ask Your Municipality
Will I need to pay a fee? Do I need to pay these fees beforehand?
Are there any rebates I qualify for?
Do I need to have someone remove the Freon before I get rid of my appliance?
If so, what documentation do you need to prove that Freon was safely removed by a certified technician? Where does it need to go, if anywhere?
Can you recommend an HVAC technician to remove the refrigerant?
But what if you're getting rid of your refrigerator or AC unit by donating it to a nonprofit, RAD Program Partner or a retail store? Will you need to have Freon removed before you drop it off or do they pick it up? According to Wagger, it depends.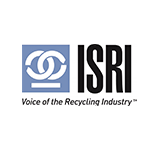 David Wagger, Chief Scientist/Director of Environmental Management | Institute of Scrap Recycling Industries Inc.
"Some scrap recyclers, retail stores, utility companies and nonprofit organizations have a process for properly removing the refrigerant from your appliance once delivered (carefully) to them for recycling. You need to inquire first. If none has such a process, proper refrigerant removal becomes your responsibility. You must have the refrigerant removed by a certified technician prior to delivery of the appliance for recycling. In this case, you need to provide detailed information about refrigerant removal as required by federal regulations to the recipient of the evacuated appliance."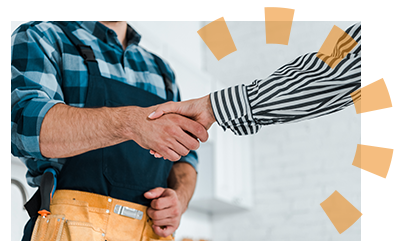 Step 2: Hire a Certified Technician to Remove Your Freon
If you've been instructed to have a technician dispose of Freon before you get rid of your refrigerator or air conditioner, it's time to find the right person. Use these guidelines to make sure you hire a reputable and certified technician.
Do Your Research
Besides asking your local municipality for recommendations, you can also research HVAC technicians like you might for any home project: online and through word of mouth.
If you're using the web as your primary form of research, check websites such as:
These sites should provide a list of technicians in your area along with their BBB ratings and reviews. You can also Google the company's or person's name and browse through any other reviews that pop up.
As you're reading through reviews, watch out for any mentions of technicians who do not have the right credentials, certifications, insurance or bonding, have provided poor service or consistently receive negative feedback.
Finally, if you're relying on the opinions and advice of people in your social circle, reach out to your friends, family, coworkers or other people you trust in person or online. For instance, you may want to consider posting something on social media or in a community group.
Ask the Right Questions
Once you have a list of potential technicians to work with, reach out and ask a few specific questions to screen them.
First, ask if the technician or service company is Section 608 certified. If they're not, move on to the next name on your list.
If they are Section 608 certified, ask to see their certification card as proof. If they say they can't do this or refuse to provide this information to you, consider this a red flag and don't hire them to get rid of your Freon.
Lastly, ask where they will be taking your refrigerant after they remove it from your appliance. "EPA regulations require that refrigerant must be either recycled before re-charging into your system, destroyed, or reclaimed to [a] 99.5% purity level before re-introduction into another system," an EPA spokesperson explained.
Step 3: Get Your Freon Removed
Once you've hired a technician, they will come to your home and remove the refrigerant from your appliance. Whether they remove Freon from a refrigerator or take Freon out of an AC unit, the technician should follow specific practices per EPA regulations.
Next, the technician will evacuate your equipment to established vacuum levels using certified refrigerant removal equipment. They'll do this when they open your equipment to service, repair, perform maintenance or dispose of your appliance.
According to Stapleton, the technician will recover the refrigerant into the recovery cylinder, then weigh the refrigerant in the cylinder.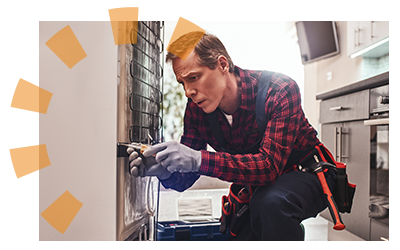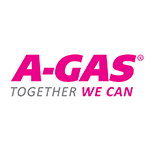 Ben Stapleton, Regional Team Leader, Rapid Recovery | A-Gas Americas
"Once called, a [technician] should come equipped with the correct recovery machine (AHRI Certified), a valid, in-date recovery cylinder (DOT Certified), a scale to weigh the refrigerant, and the correct hoses to hook up to the equipment safely."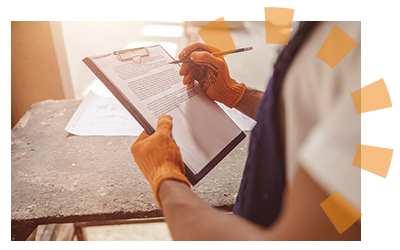 Step 4: Request Proper Freon Disposal Documentation
After the technician removes the Freon from your refrigerator or air conditioner, make sure to ask for the proper documentation you need to dispose of your appliance.
The technician should supply you with "correct documentation that states the refrigerant (type and amount) was removed from the unit," Stapleton explained. "This documentation should include unit information [e.g., make, model and serial number], address of the location of the unit upon recovery, date, HVAC company information, and technician certification information."
Most often, a hauler or municipality will require that you have a tag or a sticker stating that a certified technician safely removed the refrigerant. They require this due to strict EPA regulations.
Follow the guidelines your municipality gave you about where to place the tag or sticker. A good rule of thumb is to place the sticker in a prominent place that the driver can easily see.
Goodbye, Freon. Hello, New Appliances with Environmentally-Friendly Refrigerants
By following these steps and advice, you should now be on your way to having your Freon safely removed according to EPA regulations. This should make it easier to dispose of your air conditioner or refrigerator, then move on to the next task on your list. The good news? New refrigerators and AC units don't use old refrigerants that hurt the environment.
Thinking of getting rid of any of your other appliances like dishwashers, stoves or water heaters? Head over to our appliance disposal guide for all the information you need to dispose of your household appliances.
What Do You Think?
Want to share your thoughts or ask additional questions about Freon disposal? We're listening. Head over to Twitter or Facebook, and use #dumpstersblog to join the conversation.
Need a Dumpster for Your Next Project?