11 Tips for Preparing Your House to Sell
Skip the stress of prepping your home for the housing market and reclaim your time with our simple guide.
How to Get Your House Ready for Sale
Whether you're searching for a smaller home or building the house of your dreams, you'll have to sell your old house before making the big move. With careful planning, advice from real estate agents and help from professional cleaners, you can send buyers rushing to make an offer.
Buyers are searching for a home they can picture themselves in. If you aren't creating that vision, a potential sale can slip right through the cracks. Use our checklist and advice from Clever Real Estate's co-founder and CEO Luke Babich to make sure your home looks pristine and wows everyone who walks through the door.
Preparing Your House For a Showing in 11 Steps
There's more to listing a home than putting up a for sale sign. Follow our tips to make sure your property is market ready.

1. Get Your Home Inspected
Depending on the state you live in, any offer placed on your home will be contingent on a home inspection. However, most real estate agents will strongly encourage their clients to get an inspection regardless of what the law requires. These are typically done after an offer is accepted, but it's helpful to know ahead of time which issues may arise, especially if you want to knock a few repairs off the list to make your home more enticing to buyers. If there is major damage or a problem that you are not willing to fix, you can be upfront with interested parties.
Common Issues to Consider Fixing Before Listing Your Home:
Water damage.
Breaks in window seals.
Electrical issues and uncapped live wires.
Improperly installed shingles, siding or flashing.
Defects in the home heating and cooling systems.
Severe cracks or uneven surfaces in the driveway and walkway.
2. Interview Real Estate Agents
Wait to officially list until you have completed your home improvement projects, but start interviewing agents as you're preparing your property for sale. They can provide valuable insight into the current housing market. Use prospective agents as a resource to know what should be updated to get top dollar from your sale.
Important Questions to Ask a Realtor:
What are current real estate trends?
What would they like to see changed?
Is the local market trending up or down?
What would they highlight about your home?
How impactful would it be to make major home changes?
What improvements are needed to meet FHA loan requirements?
What is the average time a home sits on the market during this time of year?

3. Ramp Up Curb Appeal for a Good First Impression
Consider giving your house a new coat of paint and freshen up your landscaping to create a cohesive look from the outside in. Tear out overgrown hedges, create clean edge lines, plant flowers and put down a new layer of mulch.
Then, make sure to power wash the outside of your home to blast off dirt and grime before hiring a professional photographer to take pictures of your home. If your house appears dirty from the outside, it could cause concern to passersby that your interior is just as messy.
Create an Inviting Entryway
Buyers want to feel right at home from the minute they walk through the door. Purchase a welcome mat and hang a wreath so they feel comfortable. Make the home more attractive and step up your curb appeal by painting the front door. Select a color that compliments your home, either seamlessly or with an eye-catching contrast. You want potential buyers to approach your home and see themselves living on the other side of the front door.

4. Make Minor Repairs
You probably wouldn't even think to fix the small scratch in the drywall or the hole left from a disobedient holiday decoration, but these might matter to a buyer. Fill in holes and repair drywall where there is excessive damage. Focus on the high-traffic areas of your home first, and be sure to take a look at how much wear and tear doorknobs are showing — if they're scratched, add them to the repair list.
Repairs That Prep Your Home to Sell:
Realign doors that don't close properly.
Replace damaged or cracked floor tiles.
Update faucets and bathroom hardware.
For a full list of repairs to make, try these renovations to increase your home value.
5. Tone Down Vibrant Paint Colors
Repainting the inside of your home hides imperfections and improves the appeal for potential buyers. While a lime-green laundry room may create an energetic atmosphere for you, it can be overwhelming to others. In order to appeal to a wide range of buyers, stick to neutral colors.
6. Organize and Declutter
Anything that you don't currently need has to go. Decluttering is the key to making buyers believe that all of their belongings will fit and make the rooms in your house look larger. Don't forget about organizing drawers and closets — buyers may open up closet doors and drawers in built-ins, the kitchen and the bathroom to get a feel for the space.
Organization Tips to Help Sell Your Home:
Line up shoes on the shoe rack.
Line up glassware to appear uniform.
Neatly stack dishes and Tupperware in kitchen cabinets.
Purchase uniform hangers and hang clothes facing the same way.
Find a Dumpster for Household Debris & Yard Waste
7. Give the Junk Room a Purpose
Clear out the spare room that's collected all of your junk over the years and give it a purpose. It helps to show buyers how they might be able to use the space instead of showcasing your clutter. Try moving the extra desk from the basement into the spare room to create an office or rent a bedroom set to showcase how much furniture the room can hold.
8. Hire Professional Cleaners
Vacuuming on the weekends and an occasional dusting are not going to help your home sell. Hiring professional cleaners who will scrub scuff marks from baseboards and meticulously clear dust from the top of your windowsills can make your home shine.
Common Areas People Forget to Clean:
Grout
Ceiling line
Shower head
Tables and chairs
Windows and blinds
Inside cupboards, cabinets and drawers
9. Stage Your Home to Sell
Staging is often the missing step that buyers need to help them visualize your old home as their new one. You'll want to keep elements that make the home feel lived-in yet clean enough to attract potential buyers. Effectively staging your home should highlight eye-catching details for buyers while also giving them ideas for how to best use the space.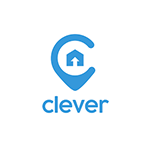 Luke Babich, Co-Founder & Chief Strategy Officer | Clever Real Estate
"Rearrange for aesthetics more than function. Your living room sofa could make a large, empty study seem much more appealing, and a dining room table in front of a picture window can be a great way to draw attention to the strongest feature of a home. Get creative and think outside the box when you're reshuffling the interior."
  
Staging Tips to Sell Your Home:
Hang fresh towels.
Lay down new rugs.
Press placemats and set the table.
Rearrange furniture in clusters away from the walls.
Add new blankets and throw pillows to the living room.
10. Depersonalize Your Living Space
This goes hand-in-hand with staging your home to sell. Potential buyers need to envision what their belongings will look like in this space, not yours.
Personal Items to Remove:
Family photos
Favorite knickknacks
Monogrammed décor
11. Get Rid of Bad Odors
Pay attention to the smells in the house. You want to make sure the home has a pleasant aroma and you can't smell where the cat had an accident on the carpet, but you also don't want to overwhelm buyers with different scents from wall plug-ins, candles and air fresheners.
How to Make the House Smell Fresh:
Try not to cook meals at home.
Spray a room deodorizer with a mild scent, like lemon.
Leave the windows open for 30 minutes before the open house.
Remove pets, shoes, gym bags and anything else that holds odors.
Finishing Touches to Prepare Your Home for Sale
Your house is almost ready for market. Pretend to be a potential buyer and take a walk through your home to make sure you didn't miss anything. Look out for scuffs on baseboards, loose doorknobs, furniture blocking a hallway or anything else that might cause someone to leave your home less than satisfied. Then, make the final touches and you're ready to sell.
Luke Babich
Luke is the co-founder and CEO at Clever Real Estate. He's a licensed real estate agent in St. Louis and an active real estate investor. Luke's advice and writing is recognized by popular publications like BiggerPockets and L.A. Times.
What Do You Think?
Have you prepped your home for sale? Share your story by heading over to Twitter or Facebook,
and use #dumpstersblog to join the conversation.
Need a Dumpster for Household Junk?