How to Trim Tree Branches Yourself
Use this guide to get the job done right, whether you're pruning an overgrown tree or trimming diseased branches.
8 Benefits to Pruning Trees
There are many advantages to tree trimming and pruning, from improving overall appearance to getting rid of dead branches. Follow these steps with the help of expert Steve Bender, writer of the Grumpy Gardener for Southern Living, to:
Reduce risk of damage
Enhance overall health
Counterbalance root loss
Better exposure to sunlight
Increase growth productivity
Detect early signs of disease
Repurpose dead limbs into mulch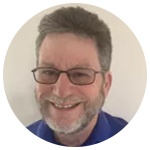 Steve Bender, The Grumpy Gardener | Southern Living
"We prune trees and shrubs to maintain the size and shape we want so we don't have to remove or relocate them. We also prune to promote the plant's health by ensuring that all branches have access to sunlight and that air circulates freely around them. This promotes vigorous growth while reducing the incidence of diseases and pests."
 
When Is the Best Time to Trim Your Trees?
Unless your tree poses an immediate danger, the general rule of thumb is to trim your tree when it's dormant. That's wintertime for most trees, but you can also tackle pruning in late fall after the leaves change or early spring before they bud.
"Prune summer-flowering trees and shrubs while they're dormant in winter or in early spring," Bender said. "Prune non-flowering evergreens in spring and summer. Prune hazardous trees with dead or with large limbs hanging over the house and sitting area as soon as you see them, no matter the season."
Here's an easy-to-read chart for the best time of year to prune your tree organized by species.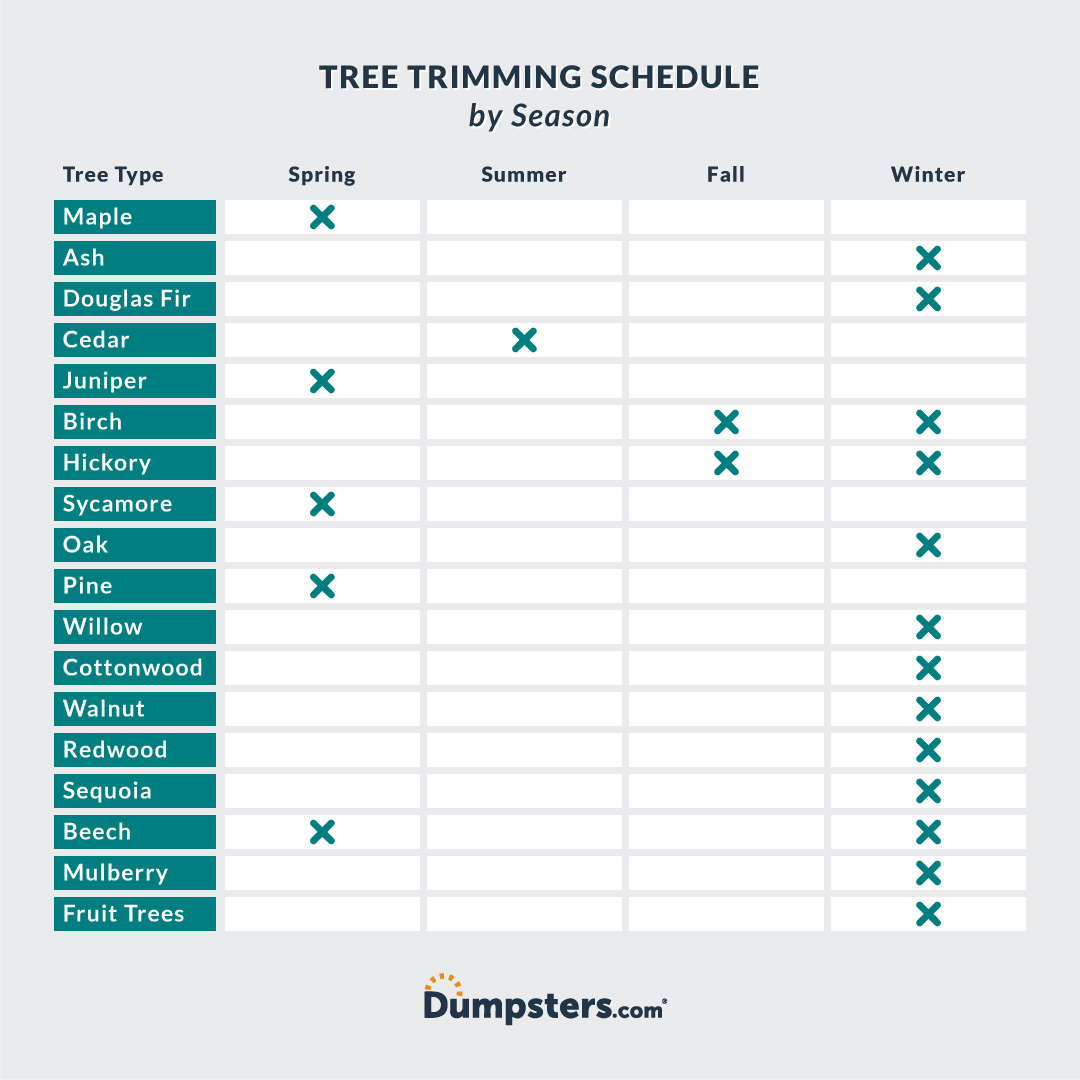 Tree Trimming FAQs
What is the difference between pruning vs. trimming trees?
Trimming is aesthetically shaping a tree or removing overgrowth. Pruning can involve that and more, from getting rid of potentially-hazardous branches to improving the overall health of the tree. Both terms are often used interchangeably.
Does cutting off dead branches help a tree?
Yes, cutting off dead branches from a tree improves its health and vitality. When you leave dead branches attached to the tree, you risk disease and pests attacking it. Keep your tree healthy with routine pruning.
Should you trim lower branches on trees?
No, not unless you notice a diseased or dead branch. Cutting off lower tree branches can harm the skeleton of the tree, which exists to protect it from high winds, decay, disease and drought.
How do you cut tree limbs that are too high to reach?
Use a pole saw to cut tree limbs that you can't reach from the ground. You can also grab a friend or family member to hold a ladder for you as you cut the limb with a hand saw. Call in the professionals if you need a chainsaw to cut the branches off.
Can you cut a tree branch without a saw?
Yes, you can cut tree branches off without a saw if you use a pole pruner. Similar to pruning shears, a pole pruner allows you to reach higher branches from the ground. However, you'll need a saw for most branches that are three inches thick or more.

Waste Removal Tip
Cutting and pruning trees can leave you with a big mess to clean up. Check out our yard waste disposal guide to make a plan for debris removal.
5 Steps to Tree Trimming and Pruning Trees
Ready to get started? Grab your pruning shears, a pair of gloves and, if necessary, a ladder. Don't forget to ask for help if you use the ladder to trim the top of the tree.

Safety Tip
Is your tree to tall or too big to prune yourself? Contact a professional to get the job done, especially if the job requires a chainsaw.
1. Tools to Make the Job Easier
Buy or rent these tree trimming tools to accelerate the task and keep you safe in the process.
Tree Trimming Tools and Supply List
| TOOLS | SUPPLIES |
| --- | --- |
| Pole saw | Gloves |
| Bypass loppers | Goggles |
| Bypass pruning shears | Long-sleeve shirt or jacket |
| Pruning hand saw | |
| Adhesive marking tape | |
| Ladder (optional) | |
*Rent a yard waste dumpster for an easy debris removal option.
2. Set Your Goals
Decide which tree you're trimming and why. If you're only cutting off dead branches, skip to the next step. For any other reason, such as shaping or maintenance, you'll want to pay attention to these tips.
Notice the branches that make up the tree's core — thicker limbs that come straight out of the trunk. You don't want to cut these, especially the lower branches.
Focus on the smaller branches towards the upper half of the tree and work your way from the outside in.
To prune a tree to keep it small, cut smaller branches around the upper two-thirds of the tree. Repeat annually, especially if the tree is young.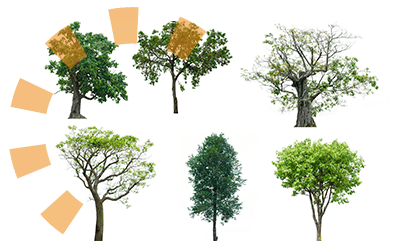 Pro Tip
Don't cut too much at once or you could risk harming your tree. A general rule of thumb is to prune less than one-third of the tree's growth per season.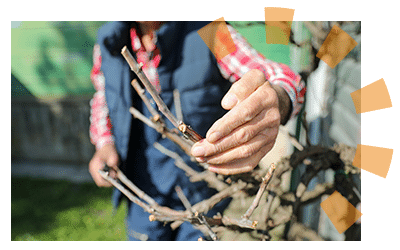 3. Identify Problem Areas
Now that you know what kind of tree you have and where to prune it, take a minute to spot other branches that need to be cut due to disease, arrangement or placement. To identify diseased branches, look for:
Leaf spots — dead areas of various sizes on foliage.
Pests — silk webs, holes and bumps on branches.
Fungi — burned-look and cankers in stems and branches.
As you identify branches for trimming, be sure to mark them with adhesive tape.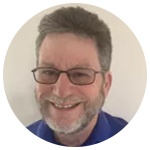 Steve Bender, The Grumpy Gardener | Southern Living
"Remove branches that rub or cross each other; branches that grow inwards towards the center of the plant rather than out and up; branches that are dead, broken, or diseased; branches growing where you don't want (growing too low, too close to the house, blocking a window or entryway, shading something you don't want shaded), and branches that detract from tree's overall appearance."
 
4. Cut Branches
Start with the thickest branches first, ones that are at least three inches thick.
Grab your pole saw and cut the branch toward the trunk or opposite the direction you want the branch to fall. Use your pruning saw if you're cutting tree limbs from a ladder.
Cut at least six inches above the corresponding limb and stop halfway through. Now saw slightly above the cut from the other direction, making sure you're sawing into the first cut at an angle so it meets in the middle and the branch falls cleanly away.
Remove the six-inch stub by cutting it at an angle as close to the lateral limb, or tree collar, as possible.
For thinner branches, clip them off against the lateral branch with your bypass loppers or pruning shears.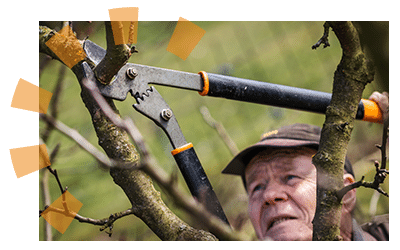 Safety Tip
Ensure your ladder isn't resting on the branch you're trimming or you could accidentally fall.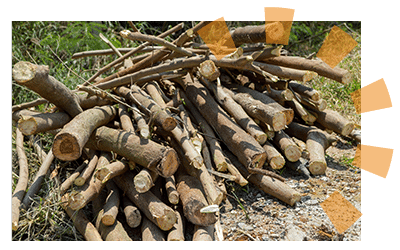 5. Get Rid of Tree Branches
Depending on the number of trees you trimmed, you'll have an unwanted pile of branches to dispose of. Here are some helpful options to get them:
Rent a roll off dumpster.
Use a wood chipper to make mulch.
Set out for curbside pickup if allowed in your area.
Burn the branches in a fire pit (unless you live in an area with a burn ban).
Your regular trash may not take the pile if you have a large amount of branches, especially thicker ones. Curbside pickup may also limit the amount they'll accept, so make sure you reach out to your city for more information. Alternatively, a dumpster rental is a convenient way to get rid of tree branches all at once.
Find a Dumpster for Tree Branches
Dos and Don'ts of Tree Trimming
 
Don't trim a tree outside its season.
 
Do avoid cutting lower limbs as they're part of the tree's core structure.
 
Don't assume you can toss tree limbs in your regular trash.
 
Do prune often for younger trees and annually for fruit trees.
 
Don't remove too many branches at once.
 
Do hire a professional if the tree is too difficult to trim yourself.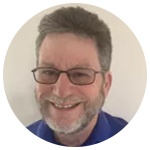 Steve Bender, The Grumpy Gardener | Southern Living
"If you can safely and correctly do the job yourself, do it. If you can't because the branches are too high or the effort is too great, hire a professional. Prices vary, but you can get an estimate first. If it is a big tree, make sure the tree service is licensed, bonded, and has workman's comp before any work is done. You don't want to have to pay for an injured worker or a tree that's dropped on your house."
 
Steve Bender
Steve is the author of Southern Living's The Grumpy Gardener, a blog for garden enthusiasts. He has 38 years of experience writing, editing and speaking about horticulture with gardeners nationwide. With popular articles like 20 Garden Plants Deer Will Utterly Destroy and Five Easy Fruits To Grow In Your Backyard, Steve has success reaching a wide-audience from his Alabama home.
What Do You Think?
Have thoughts on trimming trees? We're listening. Head over to Twitter or Facebook, and use #dumpstersblog to join the conversation.
Need a Dumpster for Yard Waste?