Landscaping Debris Removal Options
When you need to dispose of yard waste, it can be tough to choose the right method. While curbside collection is offered in most areas, composting and burning are sometimes alternatives to the landfill. However, local laws and regulations may complicate your plans. If you're working on a tight schedule or getting rid of a lot of landscaping debris, renting a dumpster might be the best option for you.
Ultimately, the right yard debris disposal option depends on the type of materials you're tossing and restrictions in your area. Read on to explore common options for yard waste removal.
Tossing Specific Yard Debris?
1. Repurpose or Compost
Repurposing debris in other areas of the yard is a great way to keep yard waste from the landfill. For example, you can grind tree stumps into mulch with the proper tools. If you have the space available, you can start a compost pile to let the green matter naturally decompose for an eco-friendly alternative.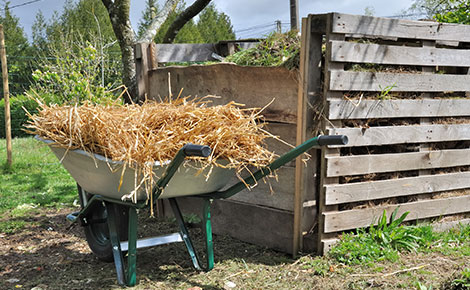 Tips for Recycling and Repurposing
Create a compost pile that is roughly equal parts green or wet material with brown or dry material to recycle yard waste. Simply mix them together in a pile or enclosure.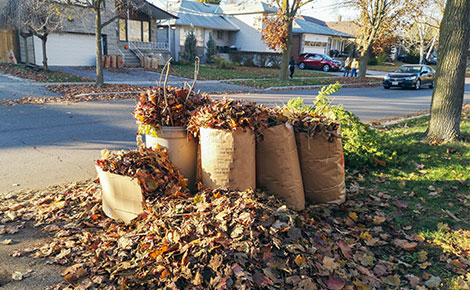 2. Curbside Collection
This option for home landscaping projects typically takes the least effort, but you'll need to research local yard waste collection schedules and restrictions. In most areas, yard debris has to go in special bags or labeled garbage cans, and the amount you can toss may be limited or restricted to certain months in the year.
Tips for Bulk Collection
Curbside yard waste pickup is a seasonal service in most cities. Make sure you're up-to-date on when the next collection is scheduled and plan your cleanup accordingly.
3. Burn It Properly
In rural areas, burning yard waste is often the easiest and least expensive method to get it out of the way. If you live in the city or suburbs, this option may present safety concerns based on the specific type of yard waste, current air quality or drought conditions. Some places have strict rules about bonfires and the types of debris you can burn.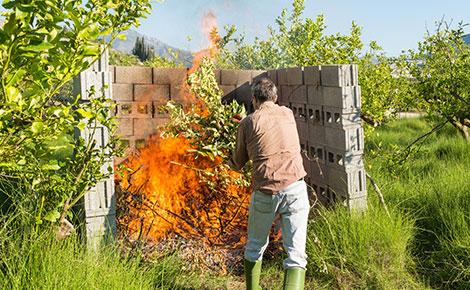 Tips for Burning Yard Waste
Items containing chemicals cannot be burned.

Safety Tip
First, consider the weather and conditions. Avoid burning yard waste on windy days, during dry weather and periods of high fire risk.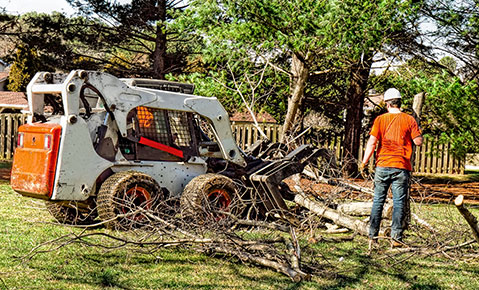 4. Hire a Landscaping Service
Consider hiring a landscaper if you don't want to dispose of yard waste yourself. Landscapers may even bring a trailer or woodchipper to the property, but you'll need to cover the cost of labor. Junk removal services are also an option. However, since you are also charged for labor — and by the truckload — it may not be the most economically reasonable option.
5. Rent a Dumpster
You can usually throw leaves, branches, grass clippings and other brush in a dumpster all at once for easy disposal. Dirt may not be accepted or may require a separate dumpster depending on the weight and local landfill regulations. To put your mind at ease, just reach out and we'll walk you through the process and any restrictions in your area. With a dumpster rental, you can work at your own pace, toss unwanted debris as you go, get rid of multiple material types at once and have a team of waste industry experts on your side.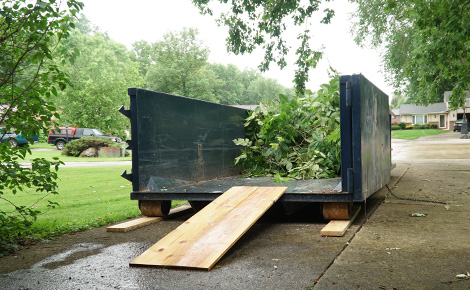 Search Dumpster Services Near You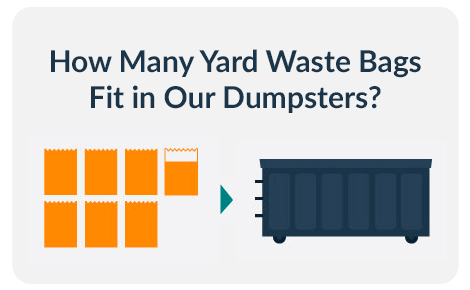 Number of Yard Waste Bags per Cubic Yard
On average, you can fit roughly 6.73 30-gallon yard waste bags per cubic yard. Here's an estimate of how that breaks down for our most frequently rented sizes.
10 Yard Dumpster: 67 yard waste bags
20 Yard Dumpster: 134 yard waste bags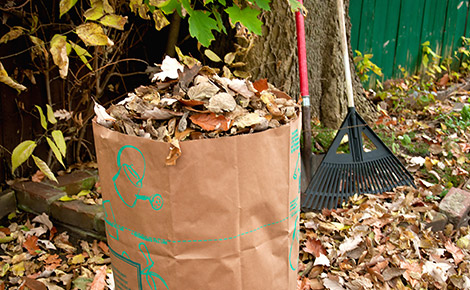 Best Way to Dispose of Leaves
Autumn comes around every year, and in most of the U.S., it brings hundreds of crispy leaves for you to pile up and clear away. Especially in heavily wooded neighborhoods, the number of fallen leaves can be too much for a tarp and a couple yard waste bags. Here's what to do with dead leaves after raking.
Tips for Leaf Disposal
Some cities have crews to pick up leaf disposal bags or use vacuum machines to collect loose leaves. Keep in mind that this service is often limited to a few scheduled leaf collection days per season.

Pro Tip
Please note that burning leaves is prohibited by law in many states. Check with your local government before burning yard waste in your area.
Best Way to Get Rid of Grass Clippings
Dealing with grass clippings isn't the most thrilling part of your lawn maintenance routine. However, even if you're not working with several acres of land and a riding mower, grass can pile up fast. Without proper cleanup, you won't achieve the clean lines that make the neighbors green with envy. Here's how to dispose of grass clippings for a healthy, well-manicured lawn.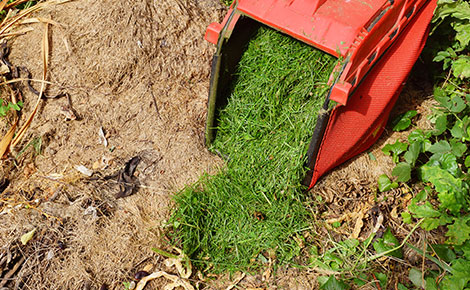 Tips for Lawn Clippings Disposal
Your regular trash service usually collects bags of grass clippings along with other yard waste. Remember that you may need to request special service or wait for scheduled collection days.
Yard Waste Disposal FAQs
Where can I dispose of yard waste for free?
If you want to dispose of yard waste for free, here are a few options:
Take it to a composting center.
Haul it to your local green landfill.
Drop it off at a yard waste collection site.
Just be sure to call ahead and ask the organization if they're accepting yard waste before you deliver it.
Where can I dump grass clippings?
There are multiple options if you need to dump grass clippings. You can add it to a new or existing compost pile or turn it into mulch. To get rid of it, toss it curbside so long as it's secured in bags and doesn't exceed the maximum amount. Just be sure to check your city's website on the guidelines for dumping grass clippings first — many have restrictions on when you can throw it away and limit the number of bags used at one time.
What can I do with fallen leaves?
What to do with fallen leaves:
Create lawn food.
Throw them into a compost pile.
Get creative and use them in fall décor.
Shred them with your mower to make mulch.
Use them for plant insulation by spreading them around the base of plants.
How much does it cost to get rid of yard waste?
The average cost to get rid of yard waste is $50 and $100 per load if you prep a hauler with the yard waste ahead of time. The price averages $200 and $550 if you hire a company to do the cleanup and landscaping debris disposal for you.
More Debris Removal Resources
Tossing other items? Looking for advice on indoor projects? Check out our helpful guides and blog posts below.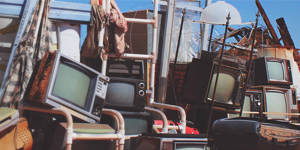 Bulk Waste Disposal Guides: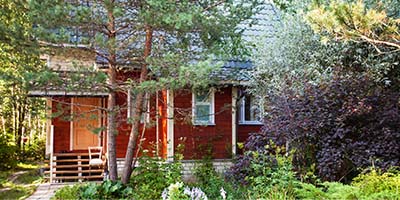 Project Tutorials: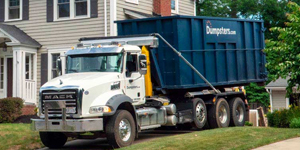 Dumpster Rental Resources: