Yard Waste Dumpster Rental
Check available dumpsters near you

Dumpsters for Yard Debris Disposal
When you have too much yard waste for the curb or local regulations make disposal tricky, we're ready to help. With a container delivered to your property, you can easily toss branches, shrubs and weeds as you work. Call to rent a yard waste dumpster for your project today.
We Work With:
Homeowners and DIYers.
Landscaping crews.
Construction companies.
Need to toss weighty materials like stone and brick from a hardscaping job? Ask about our heavy debris containers.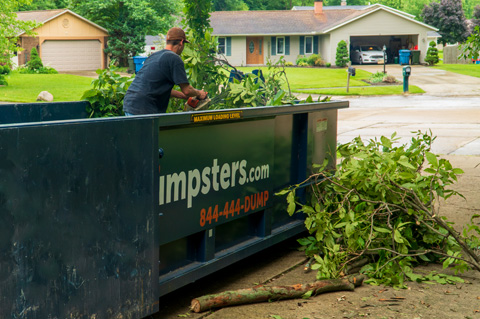 Find Yard Waste Hauling Near You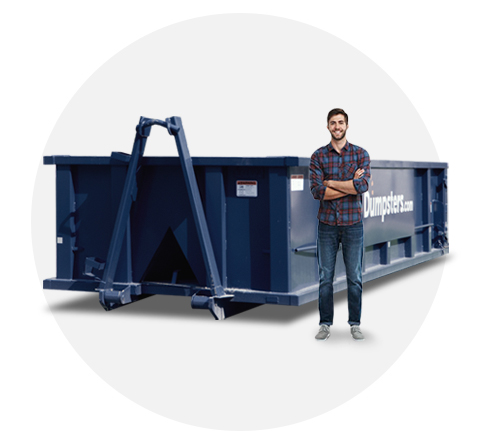 Our Most Popular Yard Waste Container
The 20 yard dumpster is the most common size used for landscaping debris. This is typically the best option to stay within the weight limit and avoid overage fees for projects like tree limb removal or hauling general yard waste.
Typical Weight Limit: 2-3 tons or 4,000-6,000 pounds
Average Cost: $325 to $759
Prices vary depending on location and may fall outside of this range.
Not sure if this is the right bin for you? Our range of roll off container sizes are built to handle any size project.
Streamline Landscape Waste Disposal
Save Time
With us, you'll know what to expect at every step. From selecting the right size to safe loading, we'll give you the tips you need.
Tailored Delivery
We'll take detailed instructions to place the dumpster right where you need it. This way, you can easily load debris as you work.
Ongoing Service
Never search for a yard waste hauling company near you again. We can handle branches, brush and logs from any size job.
Rent a Yard Debris Dumpster
What Landscape Job Are You Tackling?
Our yard waste containers will help clean up after a variety of landscaping projects. If you're removing dead plants, twigs or brush from your property or getting rid of organic waste as part of a larger construction job, we'll make sure you have the containers you need.
Best for Projects Like:
Shrub removal.
Seasonal cleanups.
Environmental cleanups.
Tree trimming or removal.
Backyard or lot overhauls.
Note: Restrictions may apply in your area for stumps and tree limbs. We'll review any special notes over the phone.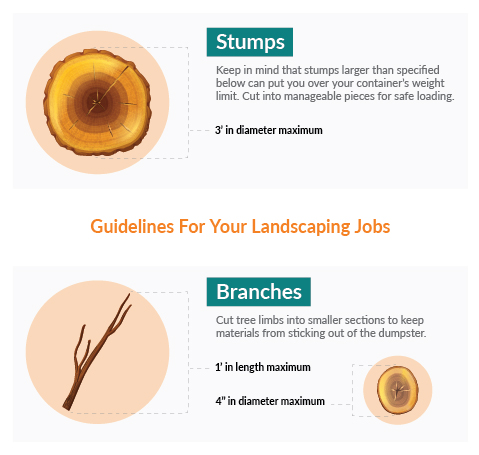 What Our Customers Say
Having an Account Manager with Dumpsters.com has allowed me to focus on what matters to me - my customers. The quick response times have helped eliminate my worries of waste removal regardless if I'm redoing a client's backyard or a city park.
Tony Nasrallah, President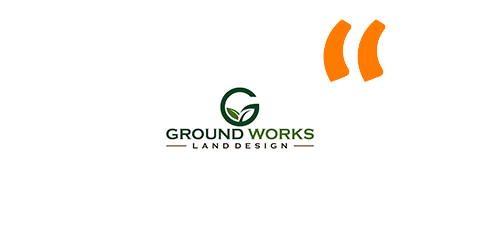 Yard Debris FAQs
Landscaping debris consists of organic waste resulting from outdoor projects. Grass clippings, sticks, shrubs, branches, dead plants and leaves are all considered yard waste.
How much does yard waste removal cost?
The average cost of a roll off dumpster rental nationwide is $268-$657. However, yard waste prices vary by location, weight allowance, container size and debris type. Our team will create a rental agreement based on your project needs.
Where to get rid of yard waste?
If you only need to get rid of a small amount, check with your local refuse collection service for rules and restrictions. Otherwise, renting a dumpster is the most efficient option to dispose of large amounts of yard waste.
Are rocks considered yard waste?
While rocks may be in your yard, heavier debris like rock, brick and gravel typically need to be hauled to a different facility than organic yard waste like shrubs and weeds. You may be charged extra if you combine these heavier materials with organic waste.
How to Avoid Unexpected Yard Debris Dumpster Fees
Let Us Know What You're Tossing
Some landfills will only accept yard waste if it is separate from other materials. Restrictions may apply in some markets for tree stumps and branches might need to be cut to a certain length. If you also need to toss dirt, concrete or other heavy debris, we'll make sure you have the right bin to handle it.
More Resources for Yard Waste Removal
Looking for project guides or business advice? From attracting new landscaping clients to cleaning up your yard at home, we have you covered.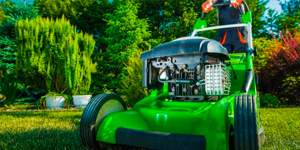 Inspiration and Planning: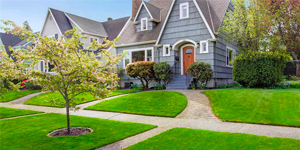 Tutorials and Step-by-Step Tips: