Troy Gannon
National Account Manager

Nationwide Reach
Troy always helps us by finding locations for rentals for job sites. It doesn't matter what state we are in, they locate ones and set up drop off and removal.
Logan G.
Fort Wayne, IN

Very Responsive
Great experience; Troy was great to work with and very responsive. I would definitely rent again in the future
Jake R.
Cleveland, OH

Excellent Service
They provide excellent service, always responsive and on time. I highly recommend!
Douglas H.
Tampa, FL

Current Role
As an Account Manager at Dumpsters.com, I work diligently to make sure your day-to-day dumpster needs are met. I'll take the time to learn about your work sites and daily operations to coordinate deliveries, swap-outs and pickups as needed. I'm here for all your waste removal needs from start to finish on each job.
Past Experience
Not only do I have a background in sales, but I also worked in a purchasing role for many years. With experience working on both sides of the ordering process, I understand your point of view and needs when setting up your orders.
Success story
I had a customer that needed dumpsters in a very rural area of Oklahoma where we do not have any providers. I was determined to get them the resources they needed and was able to find a hauling company over an hour away that was willing to make the daily drive due to the volume potential of the job. We ended up selling 35 cans over two weeks and are now the sole provider for that customer.
Outside of Work
My wife and I love to travel, especially to National Parks. So far, we've seen 16 of them.
Recommended Blog Posts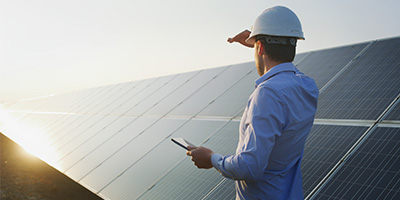 Learn what an ideal solar waste management plan looks like with our helpful guide.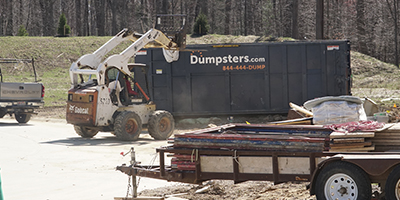 More project owners are requiring waste diversion plans. Here's how to get the most out of yours.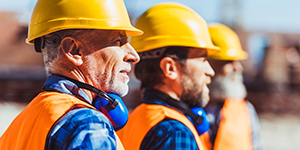 Learn how significant reliable dumpster service can be to your bottom line.
Get Prioritized Jobsite Services