Concrete Dumpster Rental
Check available dumpsters near you

Expert Concrete Disposal Services
Whether you're a homeowner breaking up your patio or a contractor replacing an old sidewalk, we make it easy to get rid of your heaviest debris. We'll let you know the size and number of dumpsters you need to accommodate the weight of your materials. Let us do the heavy lifting so you can focus on what's important.
Use our concrete weight calculator to find the right size bin for your debris.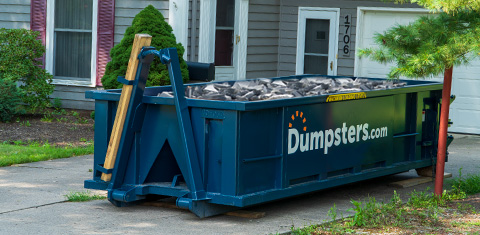 Nationwide Coverage With One Point of Contact
Do you need concrete hauling services often? Get an account manager who understands your debris removal needs. We'll handle all your orders so you don't have to search for a dumpster again.
Call 877-778-8440 to hear how we can save you time.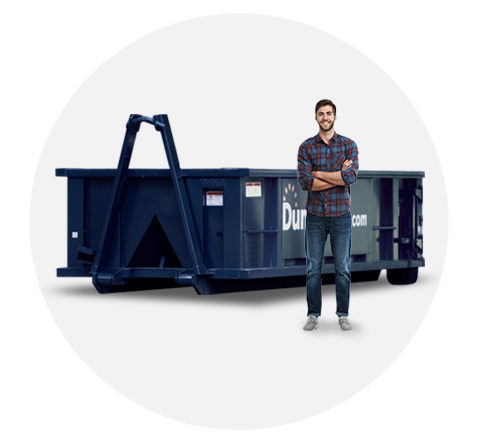 Our Most Popular Concrete Dumpster Size
We recommend our 10 yard dumpster to safely haul heavy debris. This size is most popular because it makes it easier to avoid exceeding the weight limit and an overage fee.
Typical Weight Limit: 10 tons or 20,000 pounds
Average Cost: $300 to $795
Prices vary depending on location and may fall outside this range.
Need a different size? Our 15 and 20 yard dumpsters can also haul heavy debris, but still need to adhere to the same 10 ton weight restriction. Check our other roll off container sizes.
Why Choose Us?
Efficient Deliveries
Have your bins placed right where you need so you don't have to touch debris twice.
Responsible Disposal
Get detailed recycling documentation to support sustainable building projects.
Guaranteed Service
We fulfill high volumes of dumpster requests using our network of haulers.
Find a Concrete Dumpster Rental Near You
Estimate Your Concrete Disposal Needs
Our concrete-only dumpsters will help you clean up after a variety of demolition jobs. Whether you're tackling a DIY project or managing a jobsite, we'll make sure you have what you need.
Best for Projects Like:
Renovating a parking lot.
Removing a paver walkway.
Renovating a residential driveway.
Cleaning up after mid-size demolitions.
If you're tossing other weighty materials, you'll need a mixed-heavy debris dumpster. If you have other construction debris to get rid of, we may recommend multiple dumpsters for on-site sorting.
Concrete Weight Calculator
Estimated weight:
Concrete Removal FAQs
Can you put concrete in a dumpster?
Yes, we recommend renting a dumpster specifically for concrete or heavy debris. Keeping these separate from other materials will help you avoid overage charges and other fees. Slurry, or wet concrete, cannot go in the dumpster and concrete pieces should be broken up into manageable sizes.
Can concrete be recycled?
Typically, concrete of all shapes and sizes can be recycled. For homeowners recycling old concrete, consider contacting a local landscape supplier. For nationwide companies, your account manager can coordinate this on your behalf.
Where can I dispose of concrete?
You can get rid of concrete by recycling debris at a local facility, advertising materials online for free, or renting a dumpster. With a concrete dumpster rental, we'll handle disposal and billing for you. You can take concrete to the dump yourself, but it will likely take you multiple trips and you may be charged a disposal fee each visit.
How much does concrete removal cost?
To haul concrete to a landfill yourself, you might pay between $32 and $40 per ton plus the price of a vehicle rental. A junk removal truck to remove two tons of concrete can cost up to $550 alone. The 10 yard dumpster, our most popular size for concrete disposal, typically costs between $300 and $795 depending on your location.
Is concrete hazardous waste?
No, concrete is a construction and building material that can typically be safely recycled or disposed of in a dumpster. We recommend renting a dumpster specifically for concrete to avoid additional fees.
More Resources for Concrete Disposal
Need tips on for heavy debris hauling? From breaking up concrete to construction recycling tips, we'll help you clear the way for what's next.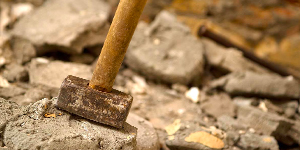 For Homeowners: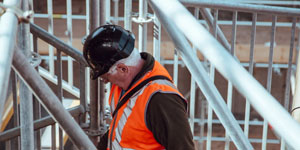 For Contractors: