Key Stats
30-40% Less Time
Spent Coordinating Dumpsters
500+ Dumpsters
Rented Annually
40+ Service Areas
Across the U.S.
About Imperial Roof Systems

Imperial Roof Systems, a nationwide commercial roofing contractor, installs roof systems for a top 10 U.S. retailer. Learn how partnering with Dumpsters.com reduces the time spent searching for dumpster rental companies state to state and helps prevent production delays for their roofing jobs.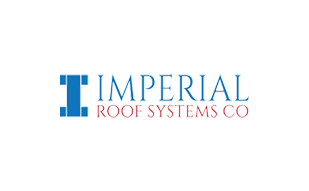 Website: http:/www.imperialroofsystems.com/
Industry: Commercial Roofing
Headquarters: West Union, IA
Type: Roll Off Dumpsters

The Challenge
Prior to working with Dumpsters.com, Tina Jacobs, the director of safety and administration for Imperial Roof Systems, had to research and vet local dumpster companies for every new job.
Plus, last-minute mobilization dates from their clients meant that Jacobs had short turnarounds to rent the dumpsters they needed.
Since researching dumpster vendors for every new job on a national basis took a significant amount of time, Imperial Roof Systems turned to a partner who could manage all their rental needs effectively, reliably and on-demand.
The Solution
Imperial Roof Systems started renting roofing dumpsters from Dumpsters.com in 2019.
Jacobs and her coworkers were impressed by specific aspects of their roofing dumpster rental service including:
Quick and effective service for last-minute orders.
One point of contact for all their dumpster rentals nationwide.
Reliable dumpster inventory and availability in all 50 states.
This streamlined the process by eliminating wait times between dumpster switch outs and prevented costly delays.
"Dumpsters.com is efficient in both time and customer service. It's that assurance factor. I don't have to search elsewhere. I can go to my other tasks because I know that [our account manager] is working on it. It's been a great transition for me."
Tina Jacobs, Director, Safety & Administration | Imperial Roof Systems
The Result
According to Jacobs, Dumpsters.com has helped her save 30-40% of the time she would typically spend coordinating dumpster service at various job sites.
The prompt service has also helped this roofing company to prevent production delays. That's because when their large retailer client notifies Jacobs of the mobilization date for their roofing project, she often has to have all equipment on-site within 48 hours – including dumpsters.
With a quick email to her Dumpsters.com account manager, Jacobs can set up the roll off container rentals she needs for any job in the U.S.
What's more, the consistent on-time dumpster deliveries provided by Dumpsters.com ensure that Imperial Roof Systems' work stays on schedule.
"The efficiency of it has been very, very thrilling on my side because it's cut my time down at least 30-40%. [Our account manager] knows what my needs are. The communication has been phenomenal…. For as busy as I am, to have someone that I can rely on, this truly speaks volumes to me."
Tina Jacobs, Director, Safety & Administration | Imperial Roof Systems
Save 30-40% of Your Time With Dumpsters.com
Rely on us for all of your dumpster rental requests so you can spend your time on more important things.