Key Stats
3,450+ Bins
Rented in 5+ Years
19 Major
Metropolitan Areas Served
95 Dumpsters
Rented per Month


Learn how Dumpsters.com streamlines Vinebrook Homes' ordering process, delivers timely service and gives them a better way to track their inventory.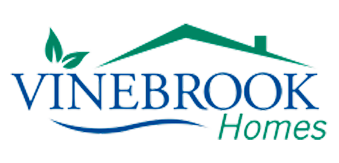 Website: https://www.vinebrookhomes.com
Industry: Real Estate & Property Management
Headquarters: Dayton, OH
Type: Roll Off Dumpsters

The Challenge
Vinebrook Homes, an internally managed real estate company, specializes in acquiring, renovating and leasing single-family homes.
When Vinebrook renovates new homes they've acquired, the projects produce a lot of debris, so most projects involve two or three dumpster rentals per property.
As they grew their portfolio and expanded into new markets, Vinebrook looked for a waste removal company that could accommodate their needs nationwide and make the rental process as simple as possible for any of their employees.
That's when they got in touch with Dumpsters.com.
The Solutions
Vinebrook rented their first roll off container from Dumpsters.com over 5 years ago.
Since then, they've continued using our dumpster service in 19 major metropolitan areas.
Instead of having to call around to different haulers and schedule orders for every new property, they now have one main partner who handles everything for them.
Dumpsters.com provides them with:
1. One Account Manager
Rick White is Vinebrook's single point of contact for all of their dumpster requests. With just one email to their account manager, Vinebrook can set up several rentals at once at any of the many properties they manage.
2. A National Network of Waste Providers
Dumpsters.com works with reliable hauling partners across the U.S. Through this network, Vinebrook has access to consistent service and an expanded inventory of different roll off dumpster sizes and types.
3. Streamlined Invoicing
With one invoice for all their bins, Vinebrook doesn't have to track down tons of invoices for every dumpster they rent. The consolidated billing Dumpsters.com offers makes their accounts payables process uncomplicated and hassle-free.
4. Active Jobs Reports
White sends weekly active jobs reports to Lisa Hoskins, Vinebrook's senior rehab administrator, and her team so they can easily keep tabs on their active rentals and dumpster costs.
"[Our account manager] Rick [White] has been wonderful in accommodating us in each new market. It is a huge relief to not have to worry about finding a new dumpster company in each market."
Lisa Hoskins, Senior Rehab Administrator | Vinebrook Homes
The Results
Hoskins reports that she is "very satisfied" with the service she receives from Dumpsters.com due in part to the results she and her team at Vinebrook have seen throughout their work together.
These include:
1. A Seamless Ordering Process
With one account manager who Hoskins feels understands their company's needs "very well" – as well as a waste removal company with a national footprint – it's easy for her and her colleagues to set up new dumpster orders.
"We like having the majority of our dumpsters from one company; it enables any of the 6 rehab admins to cover for one another in different markets and to reach out to Rick," Hoskins stated.
2. Prompt, Dependable Deliveries & Pickups
Hoskins said that "availability and general quickness of delivery and removal" are the aspects of Dumpsters.com's service that she considers the most valuable.
3. Efficient Inventory & Cost Management
Our transparent reporting and simplified monthly invoicing give Hoskins and the other rehab admins at Vinebrook peace of mind when it comes to tracking their rentals, delivery and pickup dates and overall costs.
Per Hoskins, two reasons she likes working with Dumpsters.com are: "All of the billing comes from one place, and Rick sends us a list every month of the dumpsters that are still outstanding, which is helpful."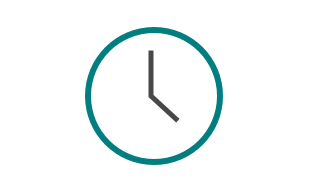 4. Time Savings
Hoskins estimates that Dumpsters.com saves her 3 hours per week by providing one point of contact for Vinebrook's dumpster rental service needs.
Because her account manager coordinates waste removal for her, she doesn't have to spend time researching and price shopping different haulers, gathering quotes or finding invoices.
On account of the high-quality service Vinebrook has received for 5+ years from Dumpsters.com, Hoskins said that she would "without a doubt" recommend us to someone else in her industry.
"The service we have received over the years has been tremendous," Hoskins explained.
"[Account Manager] Rick White (and anyone working with him) have gone above and beyond too many times to list. Rick proactively monitors our projects, and if any issues arise, he works to quickly address or if needed, finds another partner to mitigate service disruption."
Lisa Hoskins, Senior Rehab Administrator | Vinebrook Homes
Get One No-Cost Account Manager for All Your Dumpster Rentals
All businesses qualify for one point of contact when they rent with us. Contact Dumpsters.com today to get started.