Jeff Selong
Premier Account Manager

Dedicated Focus
Jeff was fantastic to work with and I would gladly recommend him to others and will use him again. It's nice to find someone who is helpful and efficient at his job!
Jill McCormick
Cleveland, OH

Strategic Partnership
Jeff Selong has taken control of this account, and my issues have disappeared. I know things are getting done as needed and for a competitive price.
Joe Beck
Austin, TX

Reliable Support
Jeff at Dumpsters.com has been very reliable for our company. We are very pleased with the service we have been receiving.
Monty Dyson
Westlake, OH

Current Role
As an Account Manager at Dumpsters.com, I work diligently to make sure your day-to-day dumpster needs are met. I'll take the time to learn about your worksites and daily operations to coordinate deliveries, swap-outs and pickups as needed. I'm here for all your waste removal needs from start to finish on each job.
Past Experience
Before working for Dumpsters.com, I was a store manager for a nationwide lumber company in Cleveland, OH, and Kalamazoo, MI. After 10 years in the industry, I designed home theaters and sold smart home integration systems.
Success Story
One of the premier customers I work with couldn't get good waste disposal services to fit their needs. I resolved the client's issues quickly and have been working with them ever since. Now, I try to stay ahead of their needs and check in regularly.
Outside of Work
When I'm not working, I'm playing the drums and synth, riding motorcycles or listening to music.
Recommended Blog Posts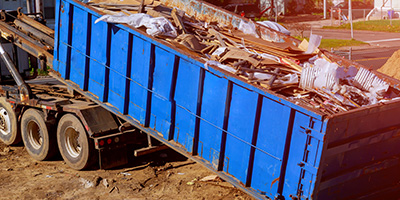 There are plenty of opportunities to recycle construction materials on the jobsite. Our tips will help you increase efficiency and achieve recycling goals.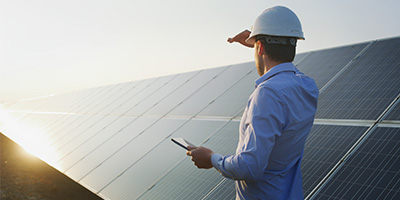 Learn what an ideal solar waste management plan looks like with our helpful guide.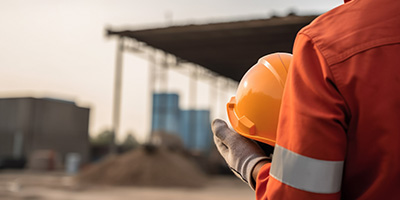 From OSHA-compliant portable sanitation to strategic dumpster placement — improve your construction sites with our essential health and safety tips.
Get Prioritized Jobsite Services