Key Stats
Valued Customer Since
2019
Temporary & Permanent
Service
150+ Roll Off Dumpsters
Rented
About AdvantaClean of Badgerland

AdvantaClean of Badgerland is a contracting business specializing in disaster relief and home restoration. They provide mold testing, removal and remediation services as well as air duct and vent cleaning, sewage removal, water damage restoration and odor control.
Working in a fast-paced industry, AdvantaClean of Badgerland often struggled with roll off dumpster deliveries being two or three weeks out. Sometimes, there were no bins to rent at all. inventory, combined with ongoing billing issues for commercial dumpster service, led owner and company president David Harley to switch to Dumpsters.com.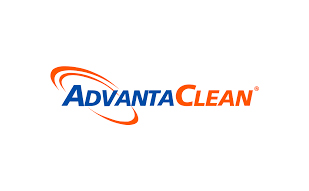 Website: https://advantaclean.com/mequon-wi/
Industry: Disaster Cleanup/Restoration
Headquarters: Brookfield, WI
Type: Front Load Dumpsters
Type: Roll Off Dumpsters


The Challenges
Disasters require quick responses. As a result, AdvantaClean of Badgerland needed a trusted network of haulers with instantly available inventory to meet its roll off project demands nationwide.
On top of roll off inventory issues, AdvantaClean of Badgerland struggled with commercial service at two of its locations, Harley said he received two bills — often sent to the wrong addresses. It was a hassle to get the statements straight, so he looked for a waste partner who could help consolidate billing.
"I've needed a dumpster in a very short time frame and Dumpsters.com has been able to get me what I needed, when I needed it and where I needed it."
David Harley, Owner/President | AdvantaClean of Badgerland
The Solutions
Specific needs brought David Harley and AdvantaClean of Badgerland to Dumpsters.com. Here's what we provided:
Fast Delivery
AdvantaClean of Badgerland's dedicated account managers act quickly to get dumpsters on-site in a tight timing window.
Consolidated Billing
Dumpsters.com simplifies the process and ensures accurate invoicing— even for multiple locations.
A Trusted Network
Nationwide coverage gives AdvantaClean of Badgerland direct access to custom waste solutions across all their service areas.
"[Dumpsters.com] not only does the things they say they will, they also check in to make sure you're satisfied with the results."
David Harley, Owner/President | AdvantaClean of Badgerland

The Results
AdvantaClean of Badgerland rents 8 yard front load dumpsters for general garbage collection and 20 and 30 yard roll off containers for disaster relief/home restoration projects. After first partnering with us in 2019, David Harley and his team have now seen:
Cost Savings
According to Harley, AdvantaClean of Badgerland has, "actually been able to save money by taking the trash and putting it in our dumpster, rather than paying a junk removal service." The owner and president also said that our "great prices and great service" help him save.
Time Savings
Harley now receives two dedicated account managers — one for commercial trash pickup and the other for roll off services.
For commercial pickups, Leann Wiseman saves the company time by streamlining their two locations into a single statement and making sure they're paying the correct bill, and sent to the correct location. Roll off account manager Adam Sacharski schedules dumpster deliveries and swaps, cancels existing ones and rents new dumpsters all on short notice.
Reliable Service
While the disaster relief company typically only rents one roll off dumpster at a time for each jobsite, the need for on time deliveries and pickups is crucial. Dumpsters.com acts on AdvataClean of Badgerland's orders with speed, whether it's the fourth order this week or the first time they need a dumpster in over a month.
So what solidified AdvantaClean of Badgerland as a Dumpsters.com customer? "The last straw was when I called for a dumpster [from another company] and was told, flat out, 'We don't have any,'" Harley said. "I called Dumpsters.com and had one two days later!"
Get Dedicated Account Management for Your Waste Removal Needs
Enjoy streamlined billing and proactive service on your next project.