Our 8 Yard Containers
Whether you manage an industrial facility or a large office, we'll service your 8 yard front load up to six times per week to keep up with your trash. This size is the best option for organizations with larger waste streams. Call today to rent an 8 yard dumpster.
Our Dumpster Rental Process:
Pick a bin size to match your waste stream.
Let us know how many times a week you need trash pickup.
We'll search haulers and get a quote for your organization.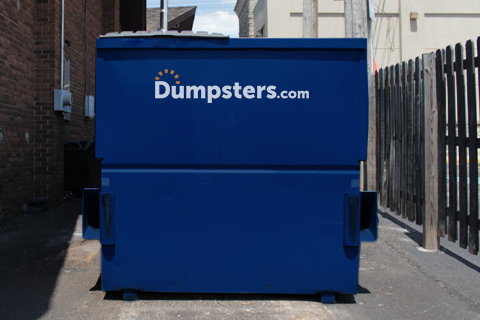 Find an 8 Yard Front Load Dumpster
8 Yard Dumpster Measurements
The typical dimensions for this front load dumpster are 6 feet long, 6 feet wide and 7 feet high. It holds 8 cubic yards of trash.
Price of an 8 Yard Dumpster Rental
The national average cost to rent an 8 cubic yard dumpster is $145-$500 per month. Prices are a flat rate and include delivery, consistent collections at least once a week, fuel charges, environmental fees, recovery charges and taxes.
Price ranges vary depending on:
Location.
Debris type.
Local disposal fees.
Number of collections per week.
Add-on features, like lock bars or drain plugs.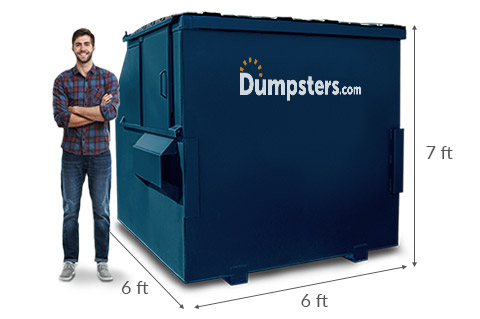 Weight Capacity Included in Our Cost
An 8 cubic yard dumpster holds 8 cubic yards of garbage, but no more than 1,600 pounds.
Our bundled price includes disposal costs up to this limit. However, to avoid overage charges, keep in mind that heavier debris may exceed the weight limit before you fill the container to the top.
Is the 8 Yard Dumpster Size Right for You?
Check Out Our Other Container Options
If you think an 8 yard dumpster is too big for your daily trash or the space you have available, choose one of our other containers. You can even rent multiple front load bins in different sizes to fit your needs. If you're having trouble choosing the right one, give our team a call.
Call 877-814-9806 to find the right container for your trash.
Size

Information

Dimensions: 6 feet x 3 feet x 3 feet
Capacity: 400 pounds

Dimensions: 6 feet x 4.5 feet x 4 feet
Capacity: 800 pounds

Dimensions: 5 feet x 6 feet x 6 feet
Typical Covered Weight Limit: 1,600 pounds
Streamline Waste Removal With Our 8 Yard Containers
Hassle-Free Recycling
Easily add recycling bins and cardboard-only containers to your service to responsibly manage paper, plastic and cardboard.
Quarterly Reports
We'll collect data on your organization's waste stream for you so you can adjust your agreement as necessary.
Dedicated Staff
Your account manager will follow up throughout your agreement to help keep trash under control.
More Resources for Your Front Load
Try these tips to help you manage your waste stream and make smarter trash decisions at your business.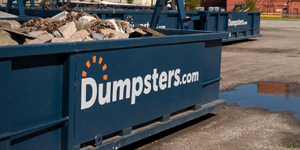 Resources for Commercial Service: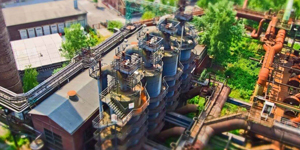 Waste Reduction Tips: