What Is an 8 Yard Bin?
An 8 yard dumpster is the largest front load container size available for ongoing trash and recycling pickup. This size is the best option for organizations with larger waste streams, such as fulfillment centers and big box stores. Call today to rent an 8 yard commercial dumpster.
Need a bin for a home cleanup? We provide several roll off dumpster sizes for homeowners.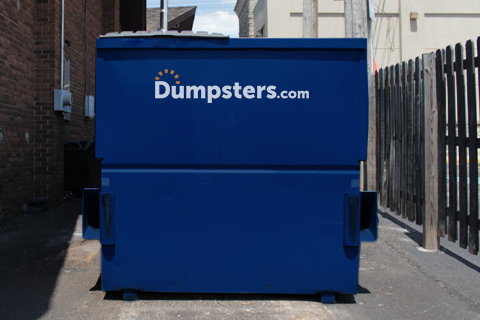 Why Businesses Love Us
Dedicated Account Manager
You'll have one account manager who's available via phone, text or email to manage your waste collection at no extra cost.
Quarterly Reports
We'll collect data on your organization's waste stream so you can keep your costs down and meet your sustainability goals.
Hassle-Free Recycling
Easily add recycling bins and cardboard-only containers to your service to responsibly dispose of paper, plastic and cardboard.
8 Yard Dumpster Rental Price
The typical dimensions of an 8 yard bin are 6 feet long, 6 feet wide and 7 feet high. It holds 8 cubic yards of trash. That's equivalent to around 48 33-gallon trash bags, or 18 96-gallon garbage cans.
8 Yard Dumpster Rental Price
The cost of an 8 yard dumpster depends on where you're located, the debris type you're tossing and local disposal fees. When you rent an 8 yard bin from us, you can easily budget for waste removal since our flat-rate prices include your delivery, fuel charges, environmental fees and scheduled pickups. Give us a call to find out the cost of commercial dumpster service for your business.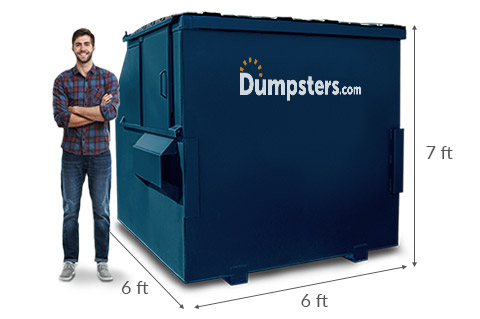 Your Dumpster's Weight Limit
An 8 cubic yard container holds 1,600 pounds of garbage, which equates to 8 cubic yards.
Our bundled price includes disposal costs up to this limit. However, to avoid overage charges, keep in mind that heavier debris may exceed the weight limit before you fill the container to the top.
Available Features for Your Container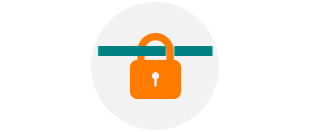 Lock Bars
Placing a lock bar on your dumpster is one of the easiest ways to prevent illegal dumping.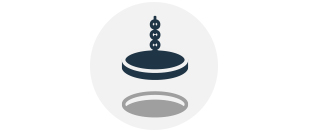 Drain Plugs
Keep wet waste from leaking out of your container to discourage mice and rats.
Need Help Picking a Size? Request a Free Waste Audit
Let us evaluate your waste stream to identify the best size for your organization.
1. Contact Us
Fill out a short form or call us during normal business hours to get started.
2. We'll Look at Your Trash
Our expert team will analyze your waste stream, business goals and more.
3. Reduce Your Costs
We'll provide guidance on simple ways to save money on waste removal.
8 Yard Containers Work Well for:
8 Yard Dumpster FAQs
What are the dimensions of an 8 yard dumpster?
An 8 yard dumpster usually measures 6 feet long x 6 feet wide x 7 feet high. While the total volume of this bin will remain the same, exact dimensions vary based on the manufacturer.
How wide is an 8 yard dumpster?
An 8 yard container is 6 feet wide. It is also 6 feet long and 7 feet high, making it big enough for businesses with a larger waste stream.
How much weight can you put in an 8 cubic yard dumpster?
You can place up to 1,600 pounds in an 8 yard bin. Be careful not to put more than 1,600 pounds in one of these containers, or you may incur an overage fee.
How much does it cost to rent an 8 yard dumpster?
The cost to rent an 8 yard container depends on your location, your pickup frequency and the type of debris you're tossing. Reach out to our team to learn more about commercial dumpster pricing near you.
What does an 8 yard dumpster look like?
8 yard containers are large metal or plastic square-shaped bins with lids that are quite tall and wide. The average height of an 8 yard dumpster is 7 feet, and the average width is 6 feet. This large bin size fits well for businesses like big box stores and apartment complexes.
What is the largest size dumpster you can rent?
An 8 yard dumpster is the largest permanent dumpster size you can rent for your business. These dumpsters would best fit businesses with larger waste streams like fulfillment centers and hotels.
Commercial Trash Pickup Tips
Make Sure There's Enough Space
We recommend choosing an area to place your bin with a 60-foot approach length, a 20-foot lifting height and a 35-foot turn radius.
Keep the Placement Accessible
Avoid placing your dumpster near tree branches or hanging wires, and prohibit people from parking near it to 
prevent trip fees.
Don't Toss Prohibited Materials
You can't toss certain items like batteries or medical waste in a front load dumpster. Our prohibited items guide gives you a full list of what not to put in your bin.