Adam Sacharski
Enterprise Account Manager

Proactive Service
Adam is the best, he's always on top of everything and gets what needs done on time.
Elijah Creech
Lexington, KY

Reliable Support
Adam has been great to work with. Dumpsters have been delivered and removed within 24 hours of requesting and changes have been addressed when needed.
David Harris
Ft. Wayne, IN

Current Role
As an Account Manager at Dumpsters.com, I work diligently to make sure your day-to-day dumpster needs are met. I'll take the time to learn about your worksites and daily operations to coordinate deliveries, swap-outs and pickups as needed. I'm here for all your waste removal needs from start to finish on each job.
Past Experience
I have a strong background in business and sales that has required me to be solutions-oriented and work in an advisory capacity.
My prior background in insurance in particular allows me to be proactive in preventing issues since I can think from a perspective of risk management and mitigation.
Success Story
I work with a Florida-based roofing company that switched to us from another national waste provider because of price increases and poor customer service. Over time, the customer and I fostered a partnership that allows them to get dumpsters anywhere they need, with less hassle and for a fair and upfront price.
Outside of Work
Outside of work, I enjoy time with my family, am an avid outdoors enthusiast and am always a fan of a good book or two.

Bundled Service Saves AdvantaClean of Badgerland Time & Money
"[We've] actually been able to save money by taking the trash and putting it in our dumpster, rather than paying a junk removal service."
David Harley
AdvantaClean of Badgerland
Owner/President
Industry: Disaster Cleanup/Restoration
View the Case Study
Recommended Blog Posts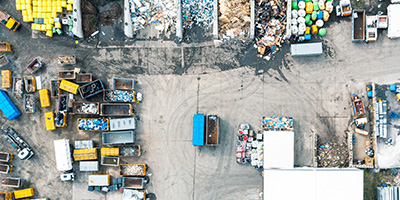 Find sustainable ways to improve your waste removal and know what you're throwing out.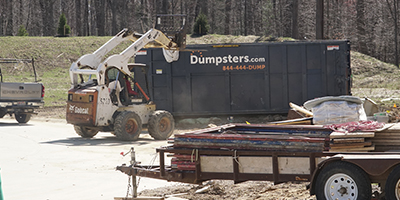 More project owners are requiring waste diversion plans. Here's how to get the most out of yours.
You're going green — learn 5 ways to make the most impact and reach your short- and long-term goals.
Get Prioritized Jobsite Services