How a One-Stop Shop for Dumpster Rentals & Portable Sanitation Services Saves 4-5 Hours per Project
Key Stats
4 to 5 Hours
Saved per Project
About Designed Conveyor Systems

Designed Conveyor Systems (DCS) is a material handling and supply chain solutions company that provides strategic integration, consulting and support to customers nationwide.
Finding a single piece of rental equipment for one project is difficult enough — let alone finding equipment for dozens of projects across the country. On average, Hannah Stone, project buyer for DCS, spent four to five hours, per project, finding dumpsters and portable restrooms. See how Dumpsters.com cut that time down to a matter of five minutes.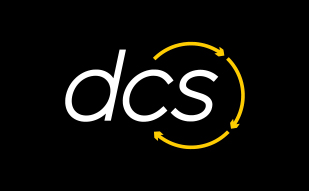 Website: https://www.designedconveyor.com/
Industry: Material Handling
Headquarters: Franklin, TN
Type: Roll Off Dumpsters & Portable Sanitation Services


The Challenges
Material handling projects move quickly. Compressed timelines, a growing customer base and an increased need for inventory in remote places were a few reasons why Stone considered new waste removal and portable toilet providers.
Stone spent hours calling vendors who would price items differently and sometimes beyond her budget. There was also confusion surrounding billing and service areas from the various vendors she worked with.
"With other companies, we sometimes struggled to get people to respond to us. We struggled to have people come and deliver the units on time or pick up the units on time."
Hannah Stone, Project Buyer | Designed Conveyor Systems
The Solutions
Stone's projects require a waste removal and portable toilet partner that provides excellent support and timely service. With Dumpsters.com, Designed Conveyor Systems receives:
National Coverage
Our trusted vendor network ensures access to portable toilets and dumpsters anywhere in the country.
Streamlined Service
One monthly invoice listing all project locations, services at locations, and associated costs.
Diverse Inventory
Consistent availability of jobsite necessities — like dumpsters and portable restrooms — to meet any project's needs.
"Other vendors require a lot of follow-up from us and it's like pulling teeth trying to get it resolved. But when I work with Dumpsters.com, I know all I need to do is send an initial email and everything is taken care of for me."
Hannah Stone, Project Buyer | Designed Conveyor Systems

The Results
Designed Conveyor Systems manages projects across the United States, with unique and timely needs specific to each job. Starting a strategic partnership with Dumpsters.com in 2020 has resulted in:
Reliable Services
Stone said previous providers "sometimes struggled with on-time delivery and pickups." After partnering with us for portable toilet and dumpster service she said, "I just can't go back."
Time Savings
Our streamlined processes, exceptional customer service and reliable deliveries and pickups save Stone and DCS between four and five hours looking for different providers per project.
Personalized Solutions
"There was an understanding of our businesses and the lifecycle of our project[s]," Stone said. Key Account Manager Eric Larson provides timely solutions tailored to the specific project requirements for Designed Conveyor Systems.
Save Time Finding Rentals for Your Next Project
Enjoy timely delivery and nationwide coverage for your next material-handling project.