Week 6
Moving Options: Hiring a Moving Company vs. Self-Moving
The Benefits of Hiring a Moving Company
First, hiring movers means you won't break your back hauling every box on your own. When you leave it up to the pros, you'll also get peace of mind with insurance on your belongings and transportation using the right equipment.
This week, you'll learn how to pick a moving company and when do-it-yourself moving is the right choice.
When to Choose a Moving Company
Hiring a moving company to handle all of your belongings is an important step. Especially if you have a lot of stuff, choosing quality movers can help ensure a smooth move — no lost boxes, broken tables or shattered stemware.
Pro Tip: It's usually best to get on a mover's schedule as early as possible — if you have the wiggle room, even a couple of months ahead isn't too early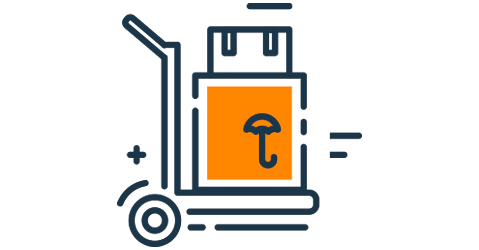 How to Choose Movers: 9 Detailed Tips
1. Get Recommendations
When hiring a moving company, ask friends and family for moving company recommendations and to share their experiences. Hearing first-hand feedback from someone you trust can make all the difference.
2. Look Into Green Moving Companies
Limit the environmental impact of your move by choosing a green moving company. From eco bubble wrap and recycled moving boxes to fuel-efficient trucks, green movers offer an eco-friendly alternative to moving.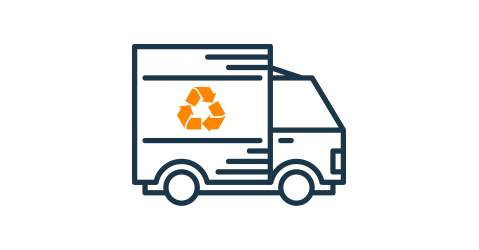 4. Request In-Home Consultations
During a consultation, a professional estimator performs a quick walk-through to determine the weight of everything you need to move. For the most accurate estimate, be ready to explain which items you plan to move and which belongings will be trashed or donated.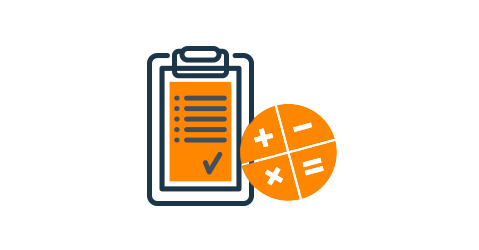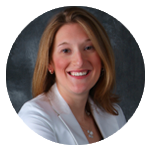 "When you're moving, you're paying to have items brought from point A to point B. Ask yourself if the item is worth paying to move. If the answer is no, donate it and skip the cost of moving it."
Bonnie Joy Dewkett,
Founder, The Joyful Organizer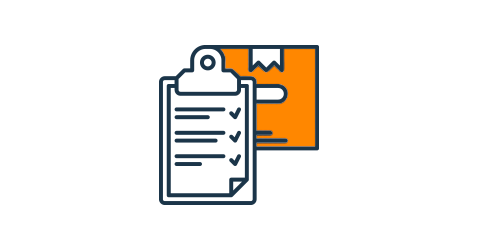 5. Take a Moving Inventory
A reliable moving company asks for a thorough inventory of your items room by room. This should include everything from inside dresser drawers and kitchen cupboards to garage shelves and boxes in the attic. This detailed inventory list protects you from losing items and ensures an accurate estimate.
6. Ask About Extra Fees
Be sure to ask the estimator about extra fees to move appliances or other large items. For instance, when moving to or from a two-story house or a high-rise apartment, stairs and elevators might result in surcharges.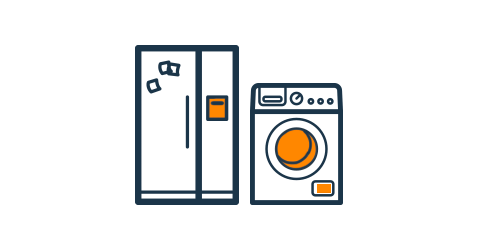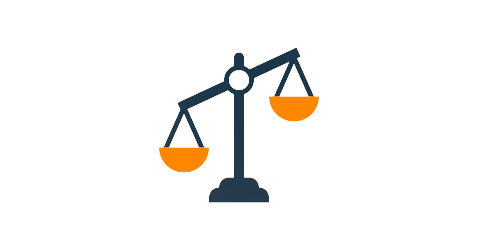 7. Always Compare Prices
After in-home visits from a handful of moving company options, compare each of them side by side to find the highest quality option for the lowest price.
8. Never Pay a Deposit Upfront
The only time you should make a payment is upon delivery. Trustworthy movers won't ask you to pay cash or a large deposit before the moving service is completed.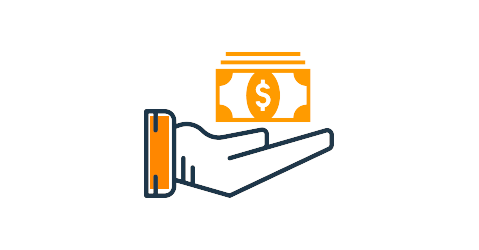 How Much Do Professional Movers Cost?
The average cost of hiring professional movers is between $90 and $120 per hour. When determining the price to hire movers cross country or for long distances, keep fuel and transportation costs in mind. For larger items like pianos or appliances, you might be charged extra fees. Be sure to ask your moving company about all of these factors to avoid any surprise charges.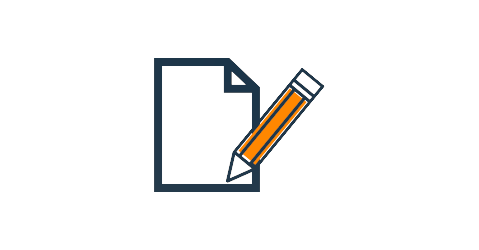 9. Never Sign a Blank Contract
Make sure everything is in writing before signing. Verify that the estimate, extra fees and moving dates are all correct.
Find a Dumpster to Toss What You Don't Need
How do I choose a good mover?
To pick a reliable moving company, start by looking at their letter grade on the Better Business Bureau website. Read reviews and keep an eye out for customer complaints. In addition to that, getting feedback on local movers directly from friends and family is a great option.
Do you tip movers on both ends?
Yes, you should tip your movers at your old home and your new home. The best practice is to tip 20% of your moving costs. You'll pay half of this to the first team of movers loading the truck at your old home, then the second half to the team unloading everything into your new residence.
Do movers prefer boxes or bags?
Cardboard boxes or plastic bins are the best methods to pack ahead of a move with a professional company. Movers are trained to stack boxes evenly in the truck to ensure your items stay safe during transportation. Bags cannot be stacked securely like moving boxes and are more difficult to manage during loading and unloading.
What do movers move first?
Your hired moving company will move the heaviest and largest items first, including sofas, bedroom sets and appliances. Once these items are placed securely in the truck, the moving team will load boxes and lighter items.

Which Items Will Movers Not Move?
During your in-home consultation, your estimator should run through their list of prohibited items with you, including:
Hazardous Materials
Explosives

Flammable Items

Corrosives

Power Equipment with Fuel

Pets

Plants

Perishable Food

Valuable / Personal Items
Specialty / Especially Heavy Items
Self-Moving Options: When Do-it-Yourself Moving Makes Sense
For small-scale moves, renting a truck and moving by yourself might be an option. If you're moving back home from a college dorm room, from apartment to apartment, or even into a starter home, you may not have enough furniture to fill an entire moving truck.
9 DIY Moving Tips
Research multiple truck rental prices in your area.
Ask for help from friends and family in advance. Never move alone.
Practice safe lifting. Don't hurt yourself.
Fill the truck with the heaviest items first.
Strap boxes and other items down as you load.
Wrap furniture in cloth to prevent scratches.
Consider wearing gloves, a back brace, or knee pads for safety.
Load boxes from the same rooms together.
Thank your friends for the help with a pizza.