Andrew Rolinc
National Account Manager

Simplified Rentals
We work all over the SE and I can't say enough about how efficient it is having one contact to reach out to when I need something. Instead of making a million calls trying to find a dumpster, I just call Andrew and his team and they take care of it.
Jeannie Edwards
Tampa, FL

Quality Service
I can't say enough how thankful and impressed I am with the quality of management and service Andrew provides for me and my client. Looking forward to many more jobs in the future working with him and his staff. A++
Tom's Construction
Westlake, OH

Current Role
As an Account Manager at Dumpsters.com, I work diligently to make sure your day-to-day dumpster needs are met. I'll take the time to learn about your work sites and daily operations to coordinate deliveries, swap-outs and pickups as needed. I'm here for all your waste removal needs from start to finish on each job.
Past Experience
I previously worked as an account manager at a logistics firm, which sharpened my understanding of customer needs. Both industries are driven by time-sensitive initiatives; my ability to work through tough situations has proven extremely useful when helping organizations like yours.
Success story
I found out one of our customers really valued giving back to the communities they worked in. They have numerous jobs that require metal disposal, and they donate the proceeds from their metal recycling to the community. Knowing this, I was able to offer a donation to charity on their behalf for every metal dumpster they ordered with us. Through this effort, we've been able to provide them with a large chunk of their metal recycling and regular waste dumpsters.
Outside of Work
I enjoy running, especially half-marathons, and I try to join as many races as possible.
Recommended Blog Posts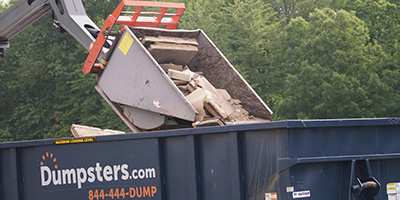 Is construction waste recycling better on-site or off-site? We break down the pros and cons of each, comparing the costs, time and recovery rates involved.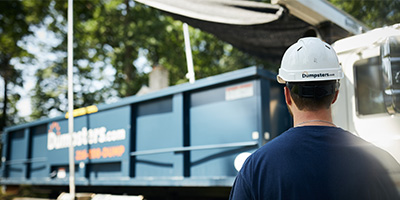 Connect with team members Trevor Ditch and Robert Di Pisquale III, who provide expert sustainability-focused solutions as certified LEED Green Associates.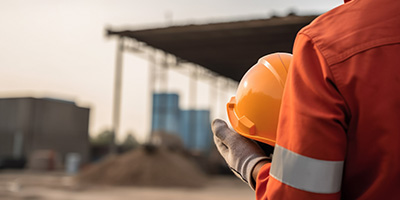 From OSHA-compliant portable sanitation to strategic dumpster placement — improve your construction sites with our essential health and safety tips.
Get Prioritized Jobsite Services